Rock band Dire Straits' chorus "I want my MTV" became an international hit in 1985 and a spot on prognosticator of television's global expansion. Two years later, MTV Europe was born. MTV Asia and MTV Africa followed soon thereafter in the 1990s — some of the earliest customized feeds focused on quenching insatiable viewer appetites for localized programming.
Discovery Networks
,
Turner
and
CNN
were also among the first to reach out to new markets and regions across the planet — using
SES WORLD SKIES
satellites and the global
SES
fleet. The biggest names in media and entertainment programming have relied on SES WORLD SKIES for the secure distribution of their coveted content for decades.
"Our customers don't just sign with us, they stick with us, in some cases for 25-plus years," said
Steve Bunke
, vice president of North America media services for SES WORLD SKIES. "It's gratifying to see the likes of Viacom, Discovery, Scripps, Turner and many others building and growing their U.S. and global business on our satellites and expertise," Bunke added. The operator is aggressively replacing capacity over North America to meet the diverse needs of leading cable operators, broadcasters and programmers as they forge ahead in HD and 3D.
By integrating
AMERICOM
and
NEW SKIES
operations under the SES WORLD SKIES brand last year, the innovative operator is well positioned to distribute content seamlessly around the world. However, content is only part of the story. SES WORLD SKIES' global media strategy also revolves around its ability to share the know-how of its people, deeply experienced in the rollout of successful television platforms worldwide.
Elevating Emerging Markets
SES WORLD SKIES is strategically focused on the emerging markets in Asia, Africa and Latin America, where most of the demand for capacity is being derived for
DTH
(
Digital To Home
). The company can point to its aggressive satellite fleet roadmap, its track record of success in advanced services delivery across the Americas, its rich tradition as well as the expertise of its people as proof positive of its commitment for the long haul.
"Because of our aggressive investment in new global capacity and our long-term commitment to the business, we can look our customers in the eye and tell them we are going to be there in the future to meet the needs of their business," explained
Scott Sprague
, senior vice president of global sales for SES WORLD SKIES. "We are building alliances with customers aimed at helping their ventures succeed and grow."
That's exactly why Vietnam's newest DTH player,
An Vien Group
(
AVG
), inked a deal aboard SES WORLD SKIES' NSS-6 satellite in May. With a fleet of 27 satellites, nearly two-thirds of parent SES' global fleet of 44 spacecraft, and 10 more in manufacturing stages, SES WORLD SKIES covers the world and the demands of every region.
"SES is a large satellite operator with a fleet of 44 satellites and many more under construction," said
Pham Nhat Vu
, CEO of An Vien Group. "We believe a relationship with such a large and stable partner will ensure that our DTH business will be protected and secure as we grow the business in Vietnam."
AVG is great example of an increasing number of emerging market DTH providers who value the video distribution experience of SES WORLD SKIES in North America and sister operator SES ASTRA in Europe.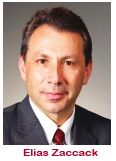 "Our Asia-Pacific team together with the onsite support of SES ASTRA's DTH experts is providing AVG with a broad range of training — technical, marketing, content aggregation, the whole works — to help them launch successfully this month," said
Elias Zaccack
, vice president of Asia-Pacific sales for SES WORLD SKIES. "We are making big strides in our ability to serve customers globally as one seamless provider," Sprague added.
The strategy is striking a chord with customers from New York and the Philippines to Africa and Latin America.
Platforms For Growth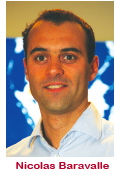 In Africa, SES WORLD SKIES has enabled the timely rollout of four new DTH services in the last eighteen months. "
MultiTV
in Ghana,
Pathfinder
and Daar
Communications
in Nigeria, and
Wananchi
in Kenya have all benefited tremendously from our in-house expertise," said
Nicolas Baravalle
, vice president of Africa sales for SES WORLD SKIES.
"As these DTH start-ups expand, they know they have a distribution partner with aggressive capacity plans to meet their business needs," added
Baravalle
, noting strong demand in the region for cost-conscious programming alternatives to the big, expensive programming providers in Africa. "SES WORLD SKIES is committed to bringing new capacity to Africa's coasts and land-locked countries to deliver on growing demand for media content and enterprise connectivity."
Baravalle's Africa team is working with
ASTRA
colleagues to provide training for everything from effective conditional access card distribution and marketing collateral development to dish installation. "By helping DTH providers launch quickly and effectively in Africa, we are having a positive impact on their success and ability to add channels and HD to their growing lineups."
Some DTH providers, such as
MediaScape
in the Philippines, are quick to add premium HD channels. MediaScape did so just one year after it launched DTH in September 2008 on
NSS-11
. "The MediaScape team spent some time at SES World Skies' headquarters in The Hague, seeing firsthand the power of HD," recalled
Zaccack
. "They immediately came back and said 'we need to do HD now.'"
The satellite carrying MediaScape's DTH SD and HD content is part of a strong, two-slot, four-satellite video neighborhood at
95 degrees
and
108 degrees East
. "We have more than a dozen operators, in excess of 500 channels and 35 million TV households counting on these two orbital slots," said
Zaccack
. "The satellites have formed a neighborhood of choice for programmers and DTH providers who want to penetrate the Asian market," he added.

DTH is the dominant driver of the media business in India, with nearly 25 million subscribers. "DTH has come to represent 22 percent of India's multi-channel environment and could potentially peak at 40-45 percent, making it the largest DTH market in the world," explained
Deepak Mathur
, vice president of sales in South Asia and the Middle East for SES WORLD SKIES.
"With more than 400 channels, hundreds more pending government approval, and major sporting events — such as the
Commonwealth Games
in New Delhi next month — driving HD set sales, India is emerging as a true market leader," said
Mathur
. "And SES WORLD SKIES is well positioned to help India reach its full potential," he added, noting that one customer,
Dish TV
, serves 6.8 million subs over NSS-6.
Multichannel success in Latin America is driving much of SES WORLD SKIES' innovative vision for capacity deployment. Recent studies show the
NSS-806
satellite is a regional leader in content delivery, reaching more than 3,000 cable headends and nearly 23 million subscribers. Those numbers are only expected to rise with the addition of new channels and value-added services and will certainly lead to the launch of an even more robust replacement and neighborhood.
NSS-806 is home to some of the biggest names in the business, including
Disney
,
Fox
,
ESPN
,
MGM
,
Universal
,
MTV
,
TV Globo
,
Rede Record
and
RCN
.
"Telcos and Celcos throughout Latin America and the Caribbean realize the best way to remain competitive is to provide triple and quadruple play offerings, bundling landline and mobile phone service with broadband and TV," said
Dolores Martos
, vice president of Latin America and Caribbean sales for SES WORLD SKIES.
"Satellite-delivered DTH enables telecom providers to quickly add popular programming lineups to what is often a powerful brand of voice and broadband services," she added, noting major growth areas include Brazil, Mexico and Argentina, where new DTH platforms will be launched in the next 12 months. In the Caribbean, Puerto Rico Telephone, a subsidiary of América Móvil, launched its new DTH service aboard SES WORLD SKIES' AMC-21 satellite in early 2010, with more than 130 channels (SD and HD) in Spanish and English.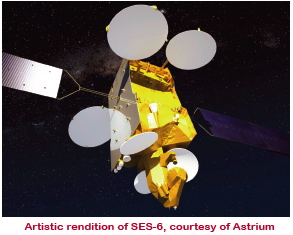 "Over the next eighteen months, SES WORLD SKIES is making substantial investments to provide brand new regional capacity to the tune of 800 megahertz of Ku-band and 400 megahertz of C-band to meet strong growth across Latin America,"
Martos
explained. The new bandwidth will come from the launch of
SES-4
into the orbital slot at
338 degrees East
, the redeployment of
NSS-5/NSS-7
at
340 degrees East
over the Atlantic, and the use of the brand new
67 degrees West
location (through the agreement with the
Community of Andean Nations
).
In addition, a larger satellite,
SES-6
will replace
NSS-806
, a primary video distribution spacecraft serving the region. "The early replacement of NSS-806 with SES-6 is a clear demonstration of the long term commitment of SES to the Latin American market and its sustained growth strategy,"
Martos
added.
On The Horizon
In some of the world's most advanced markets, television is on the verge of entering a new dimension. And SES WORLD SKIES is leading the way. The operator is hosting breakthrough 3DTV system trials in the U.S. aimed at answering lingering questions and challenges surrounding reliable 3D content distribution via satellite and cable.
"3DTV will certainly be the next bandwidth driver. It's already a big hit in sports programming," said
Bunke
, citing successful 3DTV broadcasts on SES WORLD SKIES satellites, including last year's
Super Bowl
. "We're delivering YES Network's 3D New York Yankees major league baseball game broadcasts, which have been well received among viewers and industry analysts," Bunke added. The 3D baseball games are delivered over full-time and occasional AMC-1 capacity.
In sports lingo, 3DTV is on deck, following HD's grand slam home run in North America and Europe. And HD is gaining traction around the world in places like Brazil and Hong Kong. "We're starting to see the green shoots of an HD explosion here in Asia — even in emerging markets," noted Zaccack, recalling the minimal effects the 2008 economic crisis had on Asian TV viewers. "Consumers have continued to demand pay TV options, which have expanded at the consumer and business level without the slightest of hiccups,"
Zaccack
said.
"HD is now the standard throughout America," said Bunke, who estimates at least 90 percent of the major programmers are 100 percent HD. "TV audiences throughout the U.S. have become accustomed to HD programming to the point of no return. Who wants to go back to SD?" asked
Bunke
with a smile. SES WORLD SKIES and its Occasional Unit have played a big part in transforming the discerning tastes of millions of viewers. The operator is a preferred HD distribution provider for the vast majority of the world's top sporting events — from the Super Bowl and the World Cup to the Olympics and Formula One Racing.
The Future Is Bright
Africa seems poised for dramatic DTH growth in Nigeria and Kenya and even further inland in places like Angola. And SES WORLD SKIES has firm plans to add capacity to the region, in preparation for premium HD expansions, as well as broadband demand in developed countries and basic internet connectivity in less developed areas.
"With expertise in delivering both media and enterprise solutions, we are meeting the needs of a broad range of customers," explained
Baravalle
. "We can help DTH players like Pathfinder's Infinity platform get to HD quickly and reliably, enable telcos like Wananchi to add compelling programming bouquets to triple-play bundles, and connect the unconnected communities virtually anywhere on the continent," he added.
Like Africa, there is a real hunger for good, localized and regionalized content just about everywhere. SES WORLD SKIES satellites are overcoming barriers to feed the appetite. In Thailand, for example, where government regulators aren't granting licenses, SES WORLD SKIES is enabling
Free-To-Air
(
FTA
) success and the export of Thai content.
"We just signed an agreement in Thailand to deliver a full transponder of Thai channels throughout the U.S. It was our regional and global success, reputation and credibility that sealed the deal," said
Zaccack
, who credits the empowerment of his team with the operator's regional media growth — now at a 50/50 split with its strong data business.
"SES WORLD SKIES has 350 people who support more than 500 customers in more than 100 countries," said Sprague. "We're able to do that because we have a very talented team of people who are united, empowered and accountable at the local, regional and global level to get the job done."
"Regardless of our goal — whether it's helping DTH thrive in Brazil or enabling a household name programmer in America to build its brand and 3DTV strategy, we have the people, the know-how, the satellites and the reach to make it happen,"
Sprague
added. "That's what sets us apart and absolutely makes SES WORLD SKIES the right choice for our customers."
More information available at the company's website:
http://www.ses-worldskies.com/