Despite the challenges of the pandemic, 2020 was a year of growth for Southeast Asia aerospace manufacturing and innovation company mu Space, led by Founder James Yenbamroong.
As 2021 draws to a close, it is safe to say that the pandemic continues to affect businesses all over the world. 2020 forced countless organizations to change the way things get done in all aspects of the organization. From video calls to online stores, businesses are continuing to adapt to the new state of our world, and many of these tools incepted during that pandemic are here to stay for the foreseeable future.
---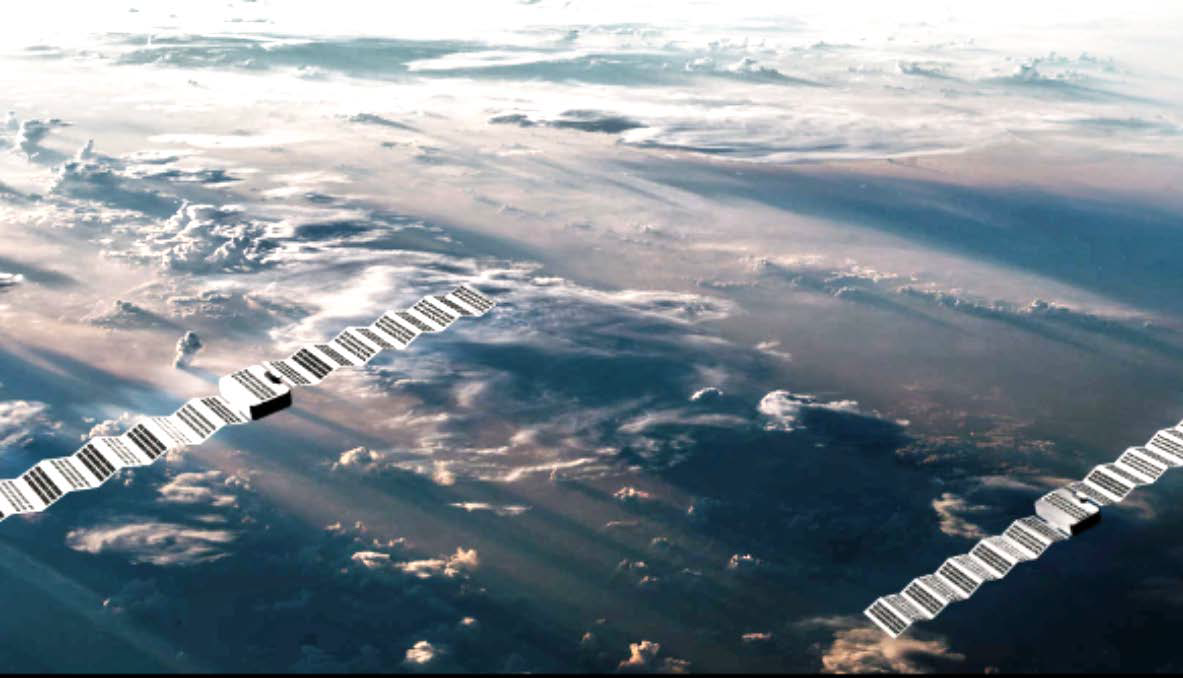 ---
At mu Space, we took it upon ourselves to continue and grow the business. The year has been quite a successful one for the company and those involved within the organization. Scaling the business as a whole was one of the main focuses at the beginning of the year, and we are proud to say that we have successfully been able to do that.
Launching Space Factories: This year, mu Space launched two space factories in addition to Factory 0, which was built in late 2020, bringing us to a total of three factories. As mentioned earlier, our aim for this year was to scale the business and expand our workforce, therefore launching two new factories accomplishes both those goals, as more factories require a larger team.
Factory 1, which launched this year, can house 10 productions simultaneously. The factory includes a state-of-the-art cleanroom and a robotics section among other important facilities. It houses leading engineers, endlessly working to reach the common goal of making mu Space among the leaders in the space industry. Additionally, The factory is used to test products and to innovate our components using nanotechnology.
The latest one, Factory 2, unveiled in early October, is able to house 100 productions. The factory is equipped with chemical laboratories, an electronics laboratory and various other important facilities. Our technological focus at this moment is on power systems, therefore both factories are also equipped with an area solely dedicated to develop and innovate our power system. We are satisfied with the significant growth in size between each factory, as it shows us that we are scaling the business as a whole and in the right direction.
The mu-B200 satellite: Another success story of 2021 was the unveiling of our new small satellite, the mu-B200. We aimed to create a satellite that was equipped with high power and could, therefore, deliver high performance. In order to accomplish our goal, we set our focus on improving and innovating the power system that goes into the structure. Through extensive research and development and by using nanotechnology, we were able to accomplish our goal. R&D on nanotechnology has been an important task for our team of leading engineers who have worked extended hours and days to come up with solutions to push the innovation further and bring a quality product to the market.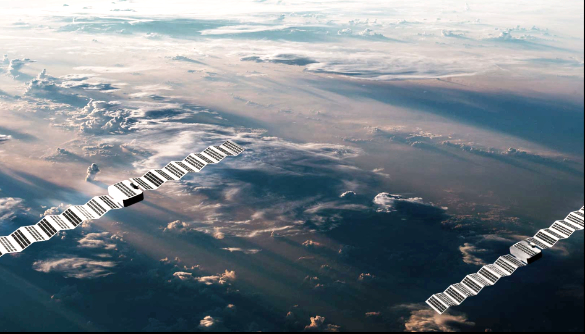 The mu-B200 weighs 200 kilograms and comes with a 1.2 kW high-power system, which can further be tailored to fit every individual client's needs. The light weight and high power are accomplished through using nanotechnologies in the manufacturing process.
The mu-B200 satellite features krypton thrusters for orbit correction, a phased array antenna, and a unique TRL-9 flight-proven high-power bus system. It was unveiled at a special event which took place in early October, where our third factory was also announced. The satellite was rolled out on stage, where the team displayed its usage and unique components to the
public for the first time. Due to the pandemic, the event was also broadcast live on our Facebook and uploaded on YouTube. The satellite components will be rolling-out on sale individually, with a few going to market as fast as the end of this year.
Expanding the workforce: At the start of the year, we planned to employ highly skilled professionals throughout the year in order to expand our workforce. We are now close to reaching our milestone of 100 employees, which we will accomplish by the end of the year. With the space industry consistently growing, and more companies turning their attention to space technology, we want to give access to highly skilled engineers to work in this industry. Being the first movers in Southeast Asia, we believe that mu Space has the resources and responsibility to globally scale the space industry. Our plan to expand the mu Space team does not end here, as we plan to continue hiring, with a view to reaching our target of 300 employees in 2022.
Investment Incentives and Funding: At the beginning of 2021, we received an investment incentive while continuing to work closely with our investors. The incentive was provided by Thailand's Board of Investment (BOI) and focused on two aspects — Machinery and R&D. mu Space received an A1 grant, the highest level among those offered by the BOI. These incentives will allow mu Space to lower it production costs and lower costs in general for business operations. The incentives include various tax and duty exemptions and other non-tax-related privileges.

mu Space is backed by leading investors, including B. Grimm Joint Venture — Thailand's private power generation industry, Majuven Fund and private business groups, such as executives from the UCLA Foundation, among others As we look forward to 2022, our aim is to continue growing as a workforce and ultimately building the technology industry to a global scale. The transition from 2021 to 2022 will be seamless, as our team of passionate engineers shares the same goals as the company. We will continue to produce and test components with many being ready for the market in the early stages of 2022 and beyond.
www.muspacecorp.com
mu Space is an aerospace manufacturer and satellite internet service provider in Southeast Asia. Founded in 2017 by James Yenbamroong, the company's vision is to pave the way for the next generation and reinvent the future of technology and international space travel. Based in Bangkok with a body of 100 staff and growing in research and development, the company's goal is to make Thailand a global leader in aerospace manufacturing and internet service providers. mu Space is designing, developing and manufacturing all of its components in-house, ensuring a faster production line. The company has participated in several test launches into space, with further plans to build and test-launch satellites by the end of 2021.
---