Center For Strategic + Int'l Studies Reveals Land Reclamation Dispute Between Vietnam + China
Mischief Reef is no misnomer considering these circumstances.
Vietnam has carried out significant land reclamation at two sites in disputed South China Sea waters, recent satellite pictures reveal, but analysts say the scale of the work is dwarfed by reclamation work being done by China.
The images, taken late last month by DigitalGlobe and shown on the website of the Washington-based Center for Strategic and International Studies (CSIS), reveal land expansions at Sand Cay and West London Reef, both part of the Spratly Islands.
"Between August 2011 and February 2015 significant upgrades were made to (Sand Cay)," CSIS said, noting the island's land
mass had expanded from 41,690 to 62,970 square meters.
Vietnam also appears to have added "defensive structures," including trenches and gun emplacements, it said.
At West Reef, which is part of the London Reefs group of western Spratly Islands, some 65,000 meters of land have been reclaimed with new structures, including a harbor, being added, the organization said.
The work appears to have started in August of 2012, CSIS said, long before Beijing launched a flurry of reclamation projects last year.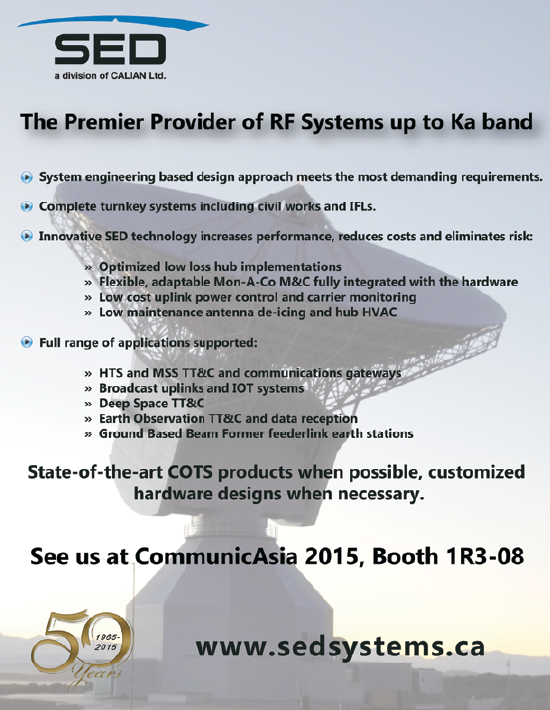 The Spratlys are considered a potential Asian flashpoint. The United States and claimant nations have expressed alarm as China has embarked on massive and speedy reclamation activity.
China claims nearly all of the South China Sea, locking that nation into disputes with several Southeast Asian neighbors.
China's claims overlap those of Brunei, Malaysia, the Philippines, Vietnam and Taiwan. China has undertaken major reclamation work on seven Spratly features in the last year.
"Chinese activity is clearly on an entirely different scale," said Vietnam expert Jonathan London of Hong Kong's City University.
"Vietnam appears to be now trying to strengthen its position with added urgency," London said. "Not only is there a sort of regional arms race but a rush to claim maritime areas, rock features and things of this nature," in disputed waters in the region which is a key global trading route, he added.
Some $5 trillion of sea-borne trade passes through the area each year. China's island-building in the Spratlys has been seen as part of an attempt to assert its territorial claims by establishing physical facts in the water.

Fiery Cross in the Spratly Islands was little more than a reef until last year when China began reclamation work.
China has now partially-finished airstrip with a 3.1 kilometers (1.9 miles) runway. The country also appears to be undertaking work at a feature known as Mischief Reef, just 100 kilometers (60 miles) from the southwestern Philippine island of Palawan.
Vietnam has an airstrip on the largest Spratly Island it controls, which was renovated in 2000 and can accommodate helicopters or small planes.
---
COM DEV Int'l Unlocks Key Technology Access With Investment In Anokiwave
COM DEV International Ltd. (TSX:CDV) is making a US$500,000 investment in Anokiwave Inc., a radio frequency integrated circuit (RFIC) designer and supplier.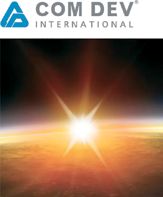 COM DEV is participating in Anokiwave's recent financing raise and has secured access to Anokiwave's advanced technology. Under the agreement, the two companies will collaborate and jointly pursue opportunities in the
space market.
The satellite industry is experiencing rapid innovation that is enabling satellites to achieve improved flexibility, higher functionality, reduced mass and lower costs. COM DEV has helped drive this innovation, and continues to invest in an R&D roadmap that will help its customers take advantage of the emerging applications envisioned for satellites.
Anokiwave is a technology leader in the development and supply of microwave and millimeter wave active electronically scanned array (AESA) and silicon core integrated circuits for commercial terrestrial and government systems.
COM DEV has an established heritage in the space industry and will become Anokiwave's strategic partner for that market.
"Anokiwave has developed some very advanced technology that nicely complements our own product roadmap," said Michael Pley, CEO of COM DEV. "We are pleased to be able to support their continued growth, and look forward to working with them to develop the next generation of products for the satellite communications market."
"Anokiwave is proud to partner with COM DEV, a market leader in satellite communications equipment manufacturing," said Robert Donahue, CEO of Anokiwave. "We look forward to a long-term successful relationship on the eve of what is expected to be a rapid expansion of commercial space deployments."
www.comdev.ca/
www.anokiwave.com/
---
SES Partners With I DO IT—A Ku-Band Flat Antenna Goes Where Others Cannot...
SES S.A. showcased the first commercially manufactured Ku-band flat antenna with integrated IP-LNB at the company's annual Industry Days.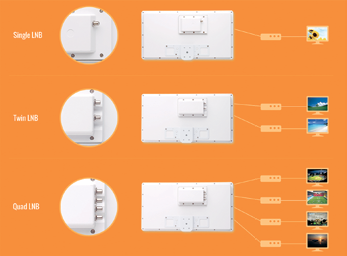 The antenna is produced by Korean manufacturer I DO IT Co., LTD., and will soon be available in major European markets. The small size of 566x300mm means that this new antenna can be discreetly installed where standard parabolic antenna may not be suitable, such as apartment blocks in cities.
Versions with an integrated Wi-Fi router are also available for the camping market.
The SELFSAT>IP antenna is compliant with the SAT>IP communications protocol and incorporates eight satellite tuners. It enables the distribution of live HD and UHD satellite broadcasting through an in-home Wi-Fi network and can serve up to eight different displays (smartphone, TV, table PC, laptop computer, etc.) simultaneously. With two legacy coaxial outputs in addition to its IP output, the antenna can also be connected to existing satellite receivers.
"For several years I DO IT has pioneered the development and mass production of high performance consumer Ku-band flat antennas for worldwide markets," said Seung Joon IM, CEO at I DO IT. "Thanks to the collaboration with SES, we are now able to integrate the SAT>IP technology into our antennas. This enables live satellite television distribution via WiFi to tablets and smartphones, an important product feature especially for the camping market."
"Today over 40 manufacturers are developing products that are compatible with the SAT>IP standard and we are very pleased to support I DO IT in their endeavors," said Thomas Wrede, Vice President, Reception Systems at SES. "These developments were strongly driven and supported by the annual SES Industry Days and would not have been possible without joint industry efforts. We continue to leverage the advantages that satellite communications offer, shaping our industry and creating a high performance, sustainable ecosystem."
---
Customizable C-Band Antennas Debut From Cobham Antenna Systems
Cobham Antenna Systems has developed a range of dual-polar C-Band antennas that cover the 4.40 to 5.00 GHz frequency band.

All antennas in the range incorporate interleaved elements, which provide dual vertical and horizontal (V&H) polarization, within a single compact, rugged and stable radome. The antennas can also be configured to operate in dual circular or dual slant ±45° polarization, if required.
With one unit replacing two single polarized MIMO antennas, the dual-polar C-Band antenna creates vital space and efficiency savings.
The technology is also able to be configured for installation in an aerodynamic blade for airborne applications as well.
A standard range of directional, sector, spring and non-spring mount omni-directional antennas is also available.
The range makes use of technology that can readily be scaled to operate in different frequency bands and customized antennas can be developed to meet a wide range of gain and beam width requirements.
---
Exelis + DigitalGlobe—Two Companies Create A Single Platform
Exelis and DigitalGlobe, Inc. have agreed to provide a new commercial offering of cloud-based ENVI Earth science analytics for the DigitalGlobe Geospatial Big Data (GBD) platform.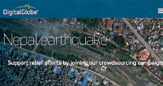 ENVI is the industry-leading remote sensing analytical software used by government, academic and private industry organizations to extract meaningful information from imagery and sensor data.
The agreement will enable all imagery users and customers of Exelis and DigitalGlobe to easily combine powerful ENVI geospatial analytics with the vast DigitalGlobe image library to solve challenging environmental, natural resource, and global security problems.
"This agreement between Exelis and DigitalGlobe creates a single platform that customers can effectively use to solve challenging problems and define new market opportunities," said Chris Young, president of Exelis Geospatial Systems. "This platform removes the logistical challenges that have inhibited this sort of innovation such as processing power, data storage and hardware cost."
Designed and built by Exelis, ENVI image analysis software has been used for more than 25 years to extract meaningful information from geospatial data.
ENVI software helps users make better decisions regarding mineral exploration, precision agriculture, environmental degradation, national defense and more.
DigitalGlobe's cloud-based GBD offering is a PaaS (Platform as a Service) model designed to create a new ecosystem in which partners and developers can leverage their expertise and an application programming interface, or API, to create new customer solutions at a global scale.
www.exelisinc.com/
www.digitalglobe.com/
---
The Global Navigation Satellite Systems' Market Offers Some Promising Possibilities
Global Navigation Satellite System (GNSS) is a technology that allows any user having a compatible device to determine their position, velocity and local time by processing signals from satellites in space.

GNSS signals are provided by a variety of satellite positioning systems, including GPS, Galileo, Glonass, BeiDou or regional SBAS. The GNSS market comprises both products (receivers and devices) and services using GNSS-based positioning as a significant enabler. The global core GNSS market is forecasted to grow at a CAGR of 9 percent during 2015-2020.
In their latest research study Global Navigation Satellite Systems Market Outlook 2020, RNCOS' analysts have identified and deciphered the market dynamics in important segments thus clearly highlighting the areas offering promising possibilities for companies to boost their growth.
The report studies the market by its major application and location based services, transportation (further divided into road navigation, rail navigation, air navigation and marine navigation), surveying activities and agriculture. The GNSS application market is further studied by region viz. North America, Europe, Asia-Pacific, and RoW.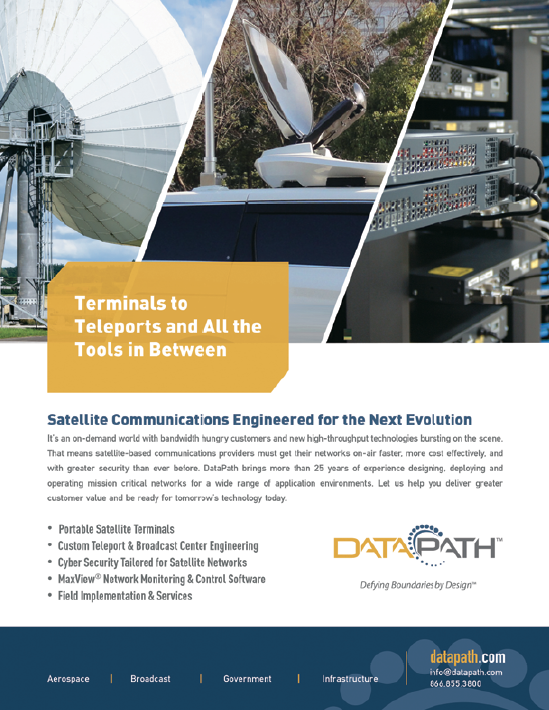 The report provides a complete overview of the GNSS market globally. All the current trends and drivers coupled with potential growth areas of the GNSS industry have been evaluated in the report.
Furthermore, the report provides a profound knowledge of opportunities in the industry for different companies in the chapter named 'Opportunity Assessment.'
Additionally, to provide knowledge of the prospects for GNSS players on the geographical front, our report provides a comprehensive knowledge of 10 of the most worthwhile GNSS markets around the world:
• U.S.
• Canada
• U.K.
• France
• Germany
• Russia
• Japan
• China
• South Korea
• India
The report includes information about the present state and future outlook of the LBS and Telematics market in these countries along with information about their personal navigation systems such as U.S.' GPS, China's BeiDou, Europe's Galileo, Russia's GLONASS, Japan's QZSS and India's IRNSS.
Finally, the study looks into the competitive landscape covering business overviews, key financials, product analyses, recent developments and strengths and weaknesses analyses of each of the players.
All in all, the report would help clients analyze the driving forces and understand the opportunities existing in this industry.
Additional info www.reportlinker.com/p02770661-summary/Global-Navigation-Satellite-Systems-Market-Outlook.html
---
Eutelsat's KA-SAT Access Being Replaced With tooway™ Business Solutions Services
Eutelsat Broadband has a new, improved range of tooway™ Business satellite broadband services designed to meet the needs of SOHO, SMB and large corporates located across Europe, North Africa and large parts of the Middle East.
The new services, which will replace the current KA-SAT Access business offering, are faster, more flexible and packed with additional support features to benefit business customers. tooway™ Business offers broadband packages with a wide range of data allowances up to 200GB a month and a host of flexible B2B features including Public IP addresses, Business Hour Protection and a full array of customizable options including guaranteed bandwidth speeds.
tooway™ Business is ideal for organizations based in locations where fixed-line services are slow or unavailable and for businesses that need an alternative to fixed line broadband for critical
applications such as disaster recovery or back-up. tooway™ Business is available today via Eutelsat Broadband's range of authorized distributors across Europe, North Africa and the Middle East. tooway™ Business broadband includes a range of solutions:
• "tooway™ Business 25" offers a 25GB monthly data allowance and is ideal for Prosumers or
• Small Office & Home Office users.
• "tooway™ Business 40" offers a 40GB monthly data allowance and is ideal for small and medium size enterprises.
• "tooway™ Business 100" and "200" offer 100GB and 200GB monthly data allowances respectively for larger corporates.
• "tooway™ Telemetry" with a 2GB monthly allowance for businesses that need machine to machine or simple data communications with a 2Mbps up-and-down-link will continue to be available.
tooway™ Business 25, 40, 100 and 200 offer Europe's fastest satellite download speeds of up to 22Mbps and upload speeds of up to 6Mbps. A host of additional, optional chargeable features are available for businesses to help make the most of their service.
---
XCOR Aerospace Integrates Strakes To Lynx Mark I
XCOR Aerospace, Inc. has bonded the XCOR Lynx Mark I strakes to the Lynx spacecraft fuselage.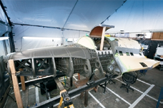 The Lynx Mark I manned suborbital spacecraft is currently being assembled at XCOR's Hangar 61 in Mojave, California.
Integrating the strakes to the Lynx Mk I was a critical step, noted XCOR President and Chief Executive Officer Jay Gibson. "Today marks another solid milestone in our progress toward first flight, clearing the path for a series of important moments that will accelerate Lynx development," he added.
With the strakes bonded to Lynx, "we have an open path toward the integration of a number of subsystems, and this means we will now start electrical wiring, plumbing, installing the control system, and populating the landing gear bays," added Chief Technology Officer Jeff Greason.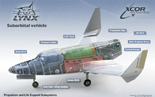 The strakes make up a large portion of the Lynx aerodynamic shell. Each strake is partitioned into four independent fuel tanks that are pressurized during flight and supply kerosene to the Lynx engines.
Each strake also houses a main landing gear assembly and two reaction control thrusters that the Lynx will use to make attitude adjustments while outside of the atmosphere.
www.xcor.com/
---