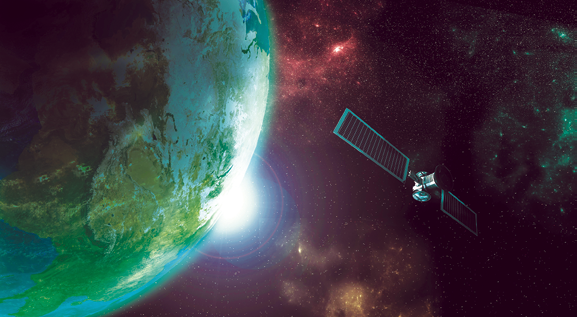 ---
The satellite paradigm and the connectivity possibilities enabled by the technology are currently going through a major shift, with High Throughput Satellites (HTS) setting a new standard for the way operators deliver satellite-based services.
As suggested by the name, HTS offer higher throughput, as well as utilizing frequency reuse and multiple spot beams to reduce costs. These qualities provide operators with versatility at a crucial time, working across all spectrums to bring flexibility to a broad scope of markets. As the connectivity industry continues to respond to the rapid development of new technologies, this latest generation of space innovation is poised to meet consumer demands in an age of big data, 5G and the Internet of Things (IoT), as well as growing hunger for bandwidth in key markets such as broadcast, cellular, and mobility. This is coupled with the proliferation of Low Earth Orbit (LEO) satellites in outer space, providing high bandwidth and low latency and offering low cost globally.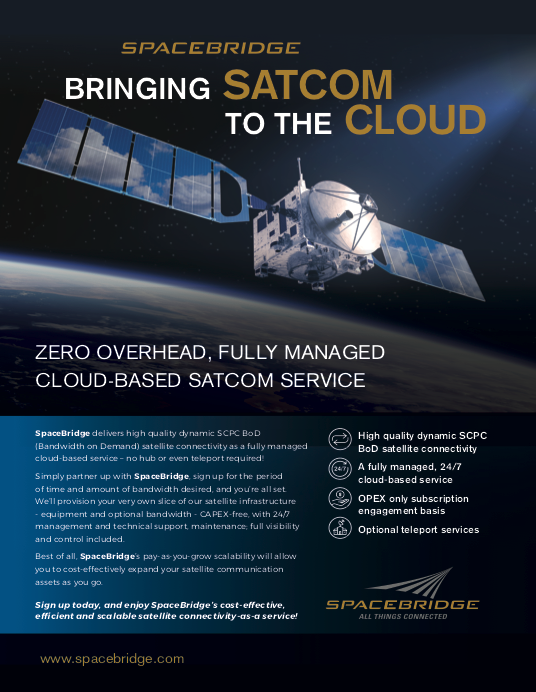 For evidence that HTS aren't just a passing trend, we need only look at the scale of investment in the technology to measure its expected durability in a changing market. BIS Research estimates that the HTS market will reach $7.31 billion by 2023, up from a comparative $3,466 million in 2017.
To ensure that the benefits of HTS are realized, it is crucial that innovation is made on the ground to accommodate for the technology and the new requirements it will bring.
A New Episode in the Space Saga
Compared to Fixed Satellite Service (FSS) systems, HTS offer higher throughput for the same amount of allocated spectrum in orbit due to the use of spot beam technology, marking a new way of doing things in the satellite sector.
The deployment of HTS spot beams is proliferating recently due to a number of benefits. HTS employ multiple spot beams, rather than large regional beams delivering fixed capacity, to increase capacity through a process called frequency re-use, allowing for a targeted service area to deliver capacity.
Ideal for services demanding large data consumption due to higher directivity and higher gain, HTS offer a higher rate of data transmission. Furthermore, a narrower beam enables more power in both directions, allowing the use of smaller user terminals. HTS also allow for greater flexibility as they use multibeam satellite systems. This facilitates dynamic channel allocations to make use of system spectrum resources when and where needed.
It is unsurprising that HTS are being increasingly utilized in a range of vertical markets. It is important, however, that the varied requirements of these markets and their respective use cases are addressed.
Driving Demand
Among the various use cases spread across a range of vertical markets, broadband represents the largest use case for HTS. Measured by end-user Average Revenue per User (ARPU), this is expected to reach 1.4 terabits per second (Tbps) by next year. In other words, capacity demand is growing exponentially.
Benefiting from the increased capacity capabilities HTS bring are bandwidth-intensive services which represent a driving force in the broadband market. As user demand for HD and 4K streaming services via streaming and video services rises, the market is destined to grow. These Over-The-Top (OTT) services are often consumed on smartphones and other connected devices, and the expectation of anytime, anywhere connectivity is now considered the norm.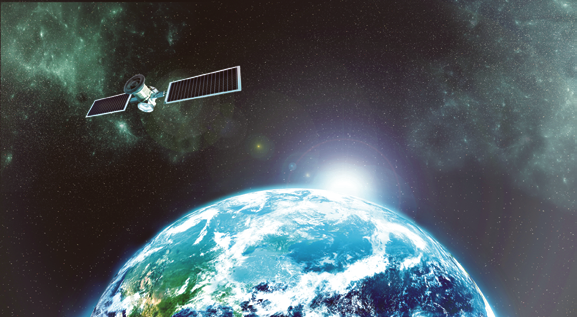 Therefore, when addressing the high-volume broadband market, high Quality of Experience (QoE) is vital. Furthermore, to ensure profitability, lowering Operating Expenditure (OPEX) is crucial and can be realized if the best available bandwidth efficiencies are leveraged. To further contain potential rising costs, innovation on the ground is essential. Cost-effective VSAT terminals can lower customer acquisition and set-up costs
Mobile Markets
Satellite has long been the chosen technology for operators looking to serve hard-to-reach areas and HTS provide the opportunity to deliver high capacity links to support otherwise isolated base stations of terrestrial networks. In serving the cellular backhaul market, HTS, for example, can enable Mobile Network Operators (MNOs) to extend their service coverage into remote and underserved locations where there is either no infrastructure or developing infrastructure networks isn't feasible. HTS capacity can also serve suburban and urban markets with mobile backhaul, filling black-spots, providing further evidence of the technology's versatility.
The paradigm shift of mobile traffic, from voice to data, also lends itself well to being served by HTS. As the traffic is now asymmetric, dominated by end-user streaming and using web and app services rather than uploads, it is suited to satellite connectivity which has high forward capacity directed towards the VSAT terminal. As HTS can carry 100s of Mbps of capacity in every spot beam, it can satisfy mobile users' hunger for speed. The cost per bit of HTS services is also much lower, eliminating any hurdles for using satellite for mobile backhaul.
For cellular backhauling services, HTS are positioned as an ideal solution. However, to ensure success, it is imperative that requirements and challenges are addressed, including ensuring the optimization of power delivery to remote sites. By using generators or solar power, Capital Expenditure (CAPEX) and OPEX of remote sites can be kept efficient.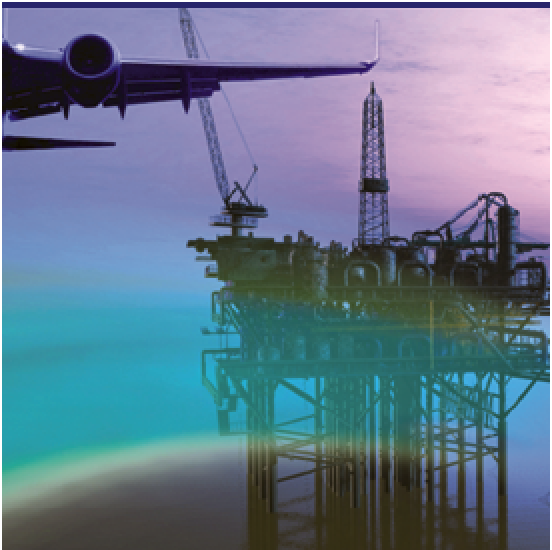 Equally, to ensure the best QoS is delivered, HTS service platforms must have the capability to deliver the throughput and packets per second for the hardest, most demanding sites and make available embedded optimization technologies.
Not Just A One Trick Pony
We know that satellite isn't just an attractive option for terrestrial connectivity. Investment and interest in HTS are also being spurred on by the mobility market due to the technology's ability to deliver connectivity anywhere, especially in the commercial sector. The in-flight entertainment market, for example, is set to reach $9.8 billion by 2025, according to Grand View Research. Furthermore, the maritime market also continues to invest heavily in satellite technology. "Recent growth of maritime VSAT services has been extremely vibrant," observed Comsys in a maritime VSAT report. This is said to be driven by high demand in bandwidth-hungry applications such as route planning, engine diagnostics and weather applications.
HTS could play a major role in facilitating the growing requirements of the aerospace industry and requirements of the maritime industry. Thanks to HTS' spectrum availability, it can be developed in any frequency band, meaning operators can respond quickly to shifting demands. The massive throughput of HTS solutions enable maritime and aerospace customers to get the connectivity they need at highly competitive costs across different ocean and space regions.
Other markets, such as offshore energy, like customer platforms located at sea, and not connected by seabed submarine cables, can benefit from HTS too.
New Technologies Require New Thinking
For HTS' benefits to be fully realized, innovation on the ground is vital, while simultaneously ensuring that costs are kept down. Although Geostationary (GEO) satellites once dominated the outer orbits of the Earth, the increasing deployment of HTS GEO, MEO and LEOs, with alternative operating systems, is demanding that solutions providers adapt to vastly different requirements.
For example, the versatility of spot beams, while beneficial to markets such as mobility due to the ease at which they can be redeployed, can immensely complicate tasks from satellite control and signal monitoring, to service tracking and customer billing. In traditional wide-beam satellites, a regional network was often covered by a single beam. In a multi spot-beam environment, however, covering a similar region means managing bandwidth across multiple spot beams and networks.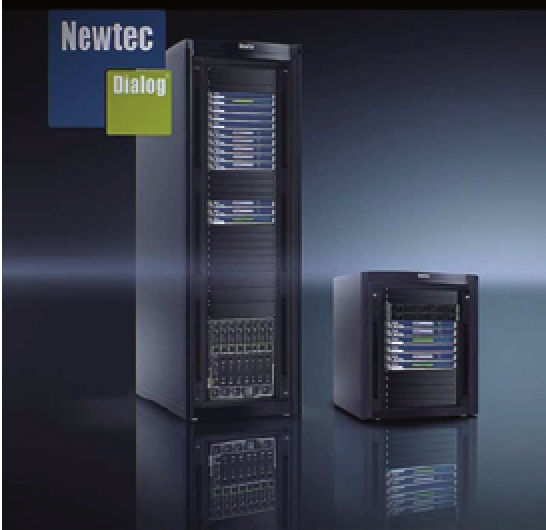 Effective Global Bandwidth Management is therefore crucial, so a specialized bandwidth management system that can offer operators the ability to manage a single bandwidth pool across a large coverage area spanning multiple spot beams is necessary. This is to ensure a customer's complex Service Level Agreements (SLAs) can be maintained, and so that load-balancing options for optimized spot-beam management in mobility networks can be delivered.
A Comprehensive Portfolio to Meet HTS Demands
ST Engineering iDirect's VSAT portfolio, branded under iDirect and Newtec, offers platforms with varying capabilities based on our specific business and network parameters designed to maximize the benefits of HTS.
iDirect Velocity — an IP-based satellite communications system specifically designed for HTS operators deploying managed services which require massive scale, API integration, Global Bandwidth Management and advanced mobility — offers maximal revenue potential and unrivaled efficiency in OPEX and CAPEX. Velocity enables HTS operators to quickly address market requirements for fixed and mobile applications with maximum flexibility and lowest risk.
The multi-service platform optimally addresses the mix of fixed and mobility services and offers high throughput and efficiency capabilities for bandwidth intensive applications. The platform is fully proven through Tier-1 service providers delivering HTS services in different verticals, including broadband, cellular backhaul and mobility, and maximizes the efficiency and effective throughput of the satellite and spot beams to achieve the best possible cost per bit.
With the ST Engineering portfolio, customers are guaranteed the best total cost of ownership rates available and the flexibility to diversify into all HTS verticals, assuring operators of highly competitive and profitable services while minimizing the business risk as the need for different satellite services potentially change over time.
Tried and Tested
ST Engineering's platforms have been implemented to effectively improve satellite services in a number of instances. iDirect Evolution has been successfully deployed in key markets and is the leading platform in the maritime, military and defence, and enterprise markets.
iDirect Velocity is relied on by the three largest HTS operators in the market, Inmarsat, SES and Intelsat, to deliver the necessary scalability, performance and throughput required to deliver high-performing and reliable satellite connectivity to their respective customers in maritime, aero, enterprise and government markets across the globe.
Newtec Dialog® has been successfully deployed by Telenor Satellite to offer scalable services for its cruise liners, ferries and offshore support vessels (OSVs), as well as meet the rising demands of its customers for higher throughput maritime services. Arabsat has rolled-out a package of HTS services, based on Newtec Dialog, including enterprise broadband, IP Trunking, VNO, and mobile 3G/4G backhaul for the Middle East and Africa; and Kacific, for its new HTS Kacific 1, to expand its broadband service delivery in underserved areas of South East Asia, New Zealand, and the Pacific Islands.
The ST Engineering iDirect portfolio is relied upon by such a prestige set of operators and providers as it offers a way to maximize service revenues at minimal risk, offering multiservice broadband to the most demanding applications and end-user operations.

Ensuring Effective Deployment
The high capacity made available by HTS at a low cost, and their adaptability to various use cases across vertical markets, is enabling satellite to gain a significant foothold in the communications landscape and recast the way connectivity is delivered to significant markets. Real-life use cases have already proven the technology's benefits across maritime, aerospace and cellular markets.
Author Jo De Loor is the Vice President Market Development and Strategy at ST Engineering iDirect.
---