Thuraya's XT-PRO Gorilla® Glass Is Nothing To Monkey Around With...
Thuraya Telecommunications Company, has launched their latest satellite phone, the Thuraya XT-PRO.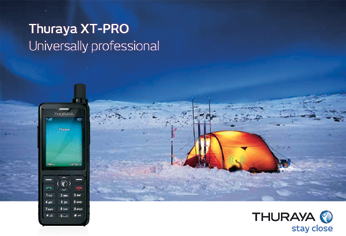 Targeted at professional users across a range of market sectors including government, energy, media and NGOs, the Thuraya XT-PRO is the only satellite phone to feature built-in GPS, BeiDou and Glonass for highest accuracy and added security in every region.
The Thuraya XT-PRO offers the longest talk-time, the largest display, and all three major navigation systems. It brings unparalleled flexibility for government, energy, media and NGO users in all regions.
The Thuraya XT-PRO has a talk-time of up to nine hours, which is the longest on any satellite phone. It is jet-water, dust and shock resistant, ensuring it withstands the harshest environments.
The phone's hardened Gorilla® glass display is the largest available on a satellite phone; and the screen is designed for glare resistance, which allows for optimal visibility in bright sunlight.
In case of emergency, the Thuraya XT-PRO also has a dedicated SOS button with advanced navigation and tracking features for added safety.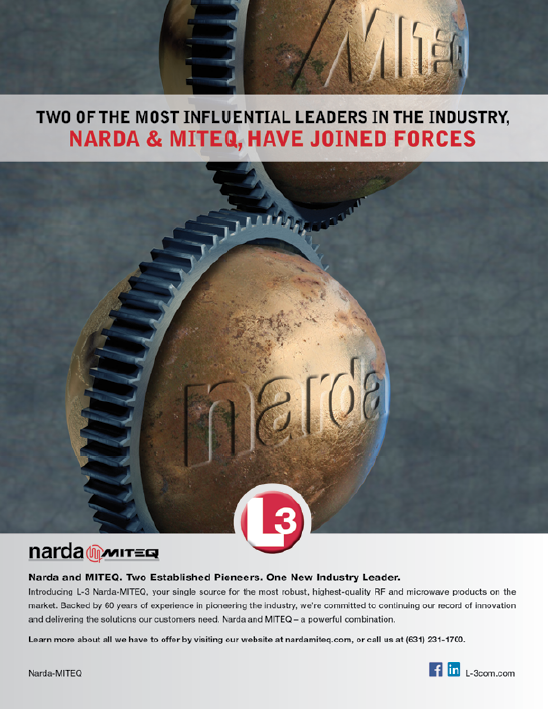 Samer Halawi, Chief Executive Officer of Thuraya, said, "The Thuraya XT-PRO houses all three major navigation systems, the longest talk-time, and the largest display on the market. Following the success of the SatSleeve and the XT-LITE, we continue to demonstrate our ability to disrupt the mobile satellite industry with ground-breaking products of the highest quality.
"The XT-PRO is ideal for our core customer base of professional satellite phone users who count on us to deliver highly reliable connectivity in some of the world's toughest and most remote places.
"The Thuraya XT-PRO builds on the success of the highly popular Thuraya XT and introduces new features and functionality for an enhanced user experience. This allows Thuraya to strengthen its satellite phone portfolio with the new flagship product, Thuraya XT–PRO, for the professional user, and the Thuraya XT-LITE for the casual user," added Halawi.
"The XT-PRO's feature upgrades and its sleek design reflect our aim to understand and continuously evaluate what users are looking for in a satellite phone."
The Thuraya XT-PRO allows users to enjoy ubiquitous coverage in areas that are not served, or are under-served by terrestrial networks. The device also works as a security backup when natural or man-made disasters disrupt terrestrial communications.
The XT-PRO can be used across the Thuraya network covering two thirds of the globe, including more than 160 countries.
The ability to use the phone either with a Thuraya prepaid or postpaid SIM card, or a SIM card from any of Thuraya's worldwide GSM roaming partners, gives flexibility for users to choose the best option based on their needs.
The Thuraya XT-PRO is available at all Thuraya Service Partners beginning April 30, 2015.
For more information on the Thuraya XT-PRO, including pricing and airtime plans, please check with your local Thuraya Service Partner.
Additional information: www.thuraya.com/xt-pro
---
Globalstar Europe Enables Out Of Range Connections
Globalstar Europe Satellite Services Ltd., a wholly owned subsidiary of Globalstar Inc. (NYSE MKT: GSAT) of satellite messaging and emergency notification technologies, has announced the availability of Sat-Fi in EMEA.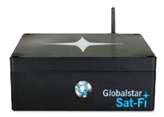 With Sat-Fi, customers can use their existing smartphones and existing phone numbers to send and receive communications over Globalstar's satellite network, offering voice and data connectivity when beyond the range of the mobile phone network.
Using a Sat-Fi satellite hot spot, as many as eight individuals can make and receive voice calls and email using an app that runs on Wi-Fi enabled devices including tablets, smartphones and laptops.
SMS capability will also be added soon. Subscribers maintain constant, reliable connectivity when travelling in and out of mobile network coverage.
Sat-Fi's performance provides the fastest, most affordable, mobile satellite data speeds—four times faster than the competition—and the clearest voice communications in the industry.
Like all Globalstar mobile satellite solutions, Sat-Fi is designed and priced to appeal to a broad market, including enterprise and government customers who see the value of BYOD, as well as consumers.
Examples include:
• Commercial fishing for crew welfare
• Emergency responders supporting natural or man-made disasters, such as forest fires and flooding, where mobile phone coverage becomes unreliable
• Recreational sailors as well as commercial boat owners and their passengers
• Remote workers in the oil and gas and alternative energy industries
• Temporary industrial worksites, particularly for the construction industry
• Hotels, campsites and residential buildings in remote locations
• Haulage and transportation companies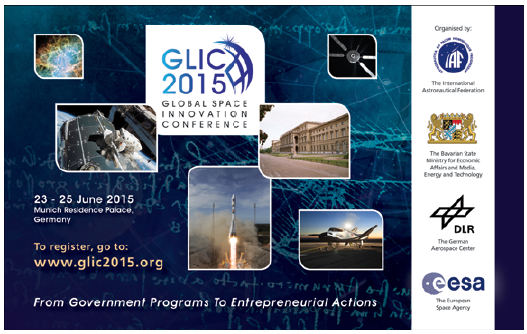 Although we live in a connected world, there are still billions of people who work, play and live in remote locations lacking reliable and affordable voice and data communications. With Sat-Fi, they now have the ability to use their own device to stay connected," said Gavan Murphy Director of Marketing EMEA, at Globalstar. "This innovative product opens up new opportunities for business and consumers to rely on Sat-Fi to maintain reliable connectivity and peace of mind even when off the grid."
Sat-Fi features include:
• Easy initial setup—Sat-Fi can be operational within minutes to make calls and send emails
• Affordable airtime plans
• Best voice quality in the industry
• Simple 10-digit dialling and access to contacts
• Connect as many as eight users simultaneously
More info: http://eu.globalstar.com/en/
---
Small Islands Need Big Help
Growth is good news, but usually there are elements that need adjusting because of the growth—and so it is with this company.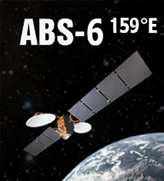 ABS and Tuvalu Telecommunications Corporation (TTC) have announced that they have signed a five year contract on ABS-6. The capacity agreement will provide high speed Internet connectivity to support TTC's growing infrastructure.
Under the multi-year contract, TTC will use the C-band A beam capacity on ABS-6 to increase the volume of traffic to the Tuvalu islands offering high speed internet to support schools, banks, hospitals and IP backhaul for its mobile network.
TTC is a state-owned enterprise of Tuvalu, which is the sole telecommunications provider to its islands (six atolls and three reef islands). It provides mainly satellite based services for communications and broadband connectivity between atolls and with the rest of the world.
Tom Choi, CEO of ABS., said, "In March 2015, Tuvalu experienced the impact of Cyclone Pam when it passed through the region and disrupted communications for days. This service will offer critical communications to ensure that the necessary infrastructure is readily available to support the needs of Tuvalu."
---
Airbus Defense & Space' Pléiades Puts On Their Overalls For Precision Farming In The U.S.
Airbus Defense and Space and Simplot are launching a project to deliver Pléiades very high-resolution satellite imagery to Simplot customers. In the United States, Simplot will monitor fields distributed over several states during the growing season.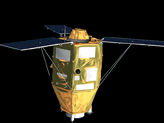 This imagery will be acquired at key crop growth stages, and will be assessed for in-season adjustments.
Satellite imagery provided during the growing season will allow Simplot to collect reliable data on crop conditions, and pinpoint variations that could be related to specific pest, nutrition or water issues.
Thanks to Pléiades acquisition capacity, Simplot will be able to cover its entire geographic footprint to create a precise and detailed database.
This advanced mapping will enable Simplot to provide growers with crop change detection analysis, and estimate the possible impacts this may have on yield.
As a result, it will be possible for Simplot to diagnose crop issues, through field comparisons, allowing Simplot to guide crop production management and optimization decisions in real time.
Factors such as seed density, fertilizer, water and other inputs will be adjusted on a sub-field level with pinpoint accuracy.
"The Pléiades images collected at key crop stages will fully support more sustainable farming practices while saving time and cutting costs," said Allan Fetters, Director of Technology for Simplot Grower Solutions.
Airbus Defense and Space relies upon twin satellites, Pléiades 1A and 1B, that operate as a constellation in the same orbit, phased 180 degrees apart and deliver very high-resolution optical data products in record time, offering a daily revisit capability to any point on the globe.
airbusdefenceandspace.com/
http://www.simplot.com/
---
Inmarsat's IsatPhone 2 — Have Antenna, Will Travel
Inmarsat has launched its first vehicular antenna for the IsatPhone 2.

Designed by AeroAntenna Technologies, the new external, vehicle-mounted, active antenna enables IsatPhone 2 users to enjoy high quality, uninterrupted voice connectivity while on-the-move.
Vehicular antennas provide 'line-of-sight' to a satellite while a user is traveling in a vehicle, enabling them maintain connectivity and continue using their satellite phone.
The new antenna kit will be particularly beneficial for organizations with teams traveling in remote locations, for whom staying in contact while on the move is essential to their work and their safety.
It is anticipated that the new vehicular antenna kit will be of major benefit to NGOs with teams scattered across some of the most remote regions in the world, as well as for oil and gas, mining, utilities, construction and fleet transportation organisations with personnel in-the-field.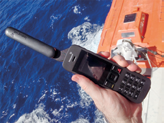 The omni-directional antenna features a sleek design and has an ultraflex cable for easy installation, a suction-mount clip for hands-free communication, and a dual USB charger that allows the antenna to be in use while also charging the IsatPhone 2.
"We have seen a very positive response to the enhanced capabilities of the IsatPhone 2 since it was released last year," said Tim Johnson, Vice President, Enterprise Channel & Portfolio Development, Inmarsat. "The vehicular antenna represents a powerful accessory for the IsatPhone 2 that will even further enhance the phone's capabilities and add significant value for our customers."
---
FAA Purchase A Lot Of Weather Program Support Services From Harris
The Federal Aviation Administration (FAA) has selected Harris Corporation for an eight-year, single-award IDIQ contract with a potential value of $238 million to design and implement a system that will disseminate real-time, comprehensive weather pictures to all aviation users across the National Airspace System (NAS).
The Common Support Services–Weather (CSS-Wx) program will help minimize flight delays and cancellations by providing additional weather data with increased accuracy to more aviation consumers, supporting real-time operational planning and decision-making.
"About 70 percent of flight delays are caused by weather," said Carl D'Alessandro, vice president and general manager, Civil Programs, Harris Government Communications Systems. "The enterprise-wide, data-sharing design of the CSS-Wx solution will reduce these delays, saving the FAA and flying public precious time and money."
The Harris CSS-Wx system is scalable, with Open Geospatial Consortium standards for common weather formats, and highly advanced geospatial- and temporal-based filtering methods to process meteorological data. It applies expertise the company has gained from work on mission-critical weather programs for the FAA, the National Oceanic and Atmospheric Administration and the Department of Defense.
The company is the prime contractor for the FAA Telecommunications Infrastructure (FTI) program, securely connecting more than 4,500 national and international FAA and DOD facilities, manages over 26,000 services, and supports more than 50,000 users. Other FAA programs developed by Harris include:
• The Weather and Radar Processor, which provides weather processing dissemination and display capabilities to air traffic controllers in the en-route air traffic control environment
• Datacomm, which provides air-to-ground digital data link networks to connect FAA air traffic control sites and data communications-equipped aircraft
• The NAS Voice System, which provides a secure, IP-based voice network for critical communications between air traffic controllers, pilots and ground personnel nationwide
• The Operational and Supportability Implementation System, which serves the General Aviation community in Alaska by providing weather briefing and flight planning services
• The National Air Space Enterprise Messaging Service, which will provide the FAA with the network-centric, collaborative information-sharing capabilities afforded by System Wide Information Management
---