The Internet of Things (IoT) is transforming the mining industry by enabling safer operating environments while increasing efficiency
and profitability.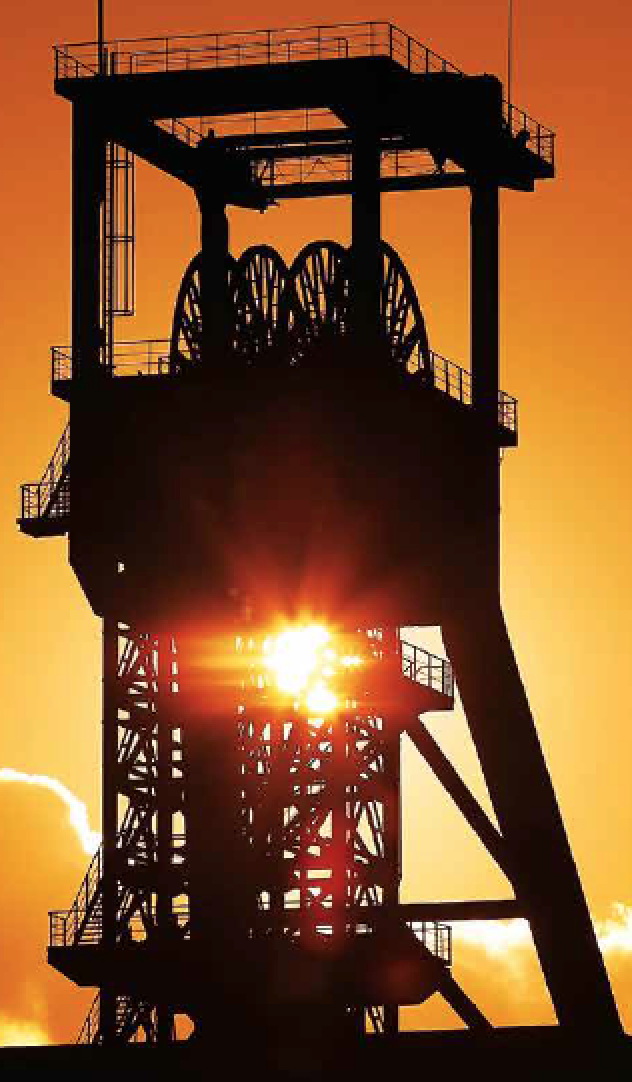 These advances are possible via the monitoring and managing of environmental parameters and events, as well as the tracking of materials and equipment, through IoT-powered solutions. Combined with powerful computing and communications resources, IoT empowers mining organizations to execute operational and management decisions based on accurate, up-to date information. The results include preventative maintenance programs for below-ground operations, as well as predictive models used to forecast future probabilities.
Today, data and information from mines is being aggregated and transmitted via back-haul communication channels to customer servers. Satellite communications are the preferred medium for this task since they provide truly global coverage, and are typically enabled through a combination of low and high Earth orbit services and complemented by cellular networks.
Two Domains
IoT solutions are divided into two domains: IT (Information Technology) and OT (Operational Technology). In the mining industry, the IT domain operates exclusively above ground and embraces enterprise computing.
The OT domain operates underground, turning event and parameter data into sector-specific information. Real-time data analytics operate below ground in the OT domain. Big data, which is a combination real-time and historical enterprise data, operates above ground in the IT domain (the cloud).
Operational Technology — Underground Communications
The primary network underground employs wireless mesh technology based on the Wi-Fi 802.11 protocol; a standard ratified by the IEEE that continues to evolve and improve.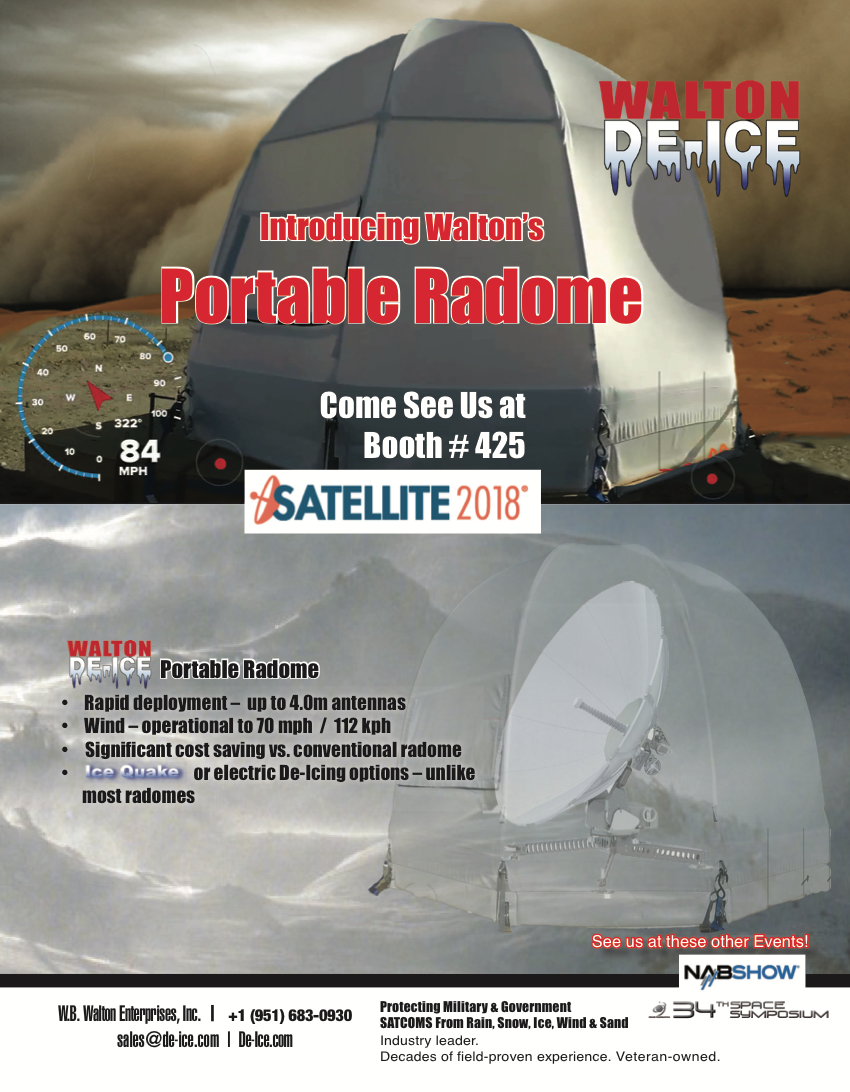 WiFi delivers high performance and reliability at low cost over long distances. Multi-node mesh networks are intrinsically robust, like the Internet, where IP traffic can travel over different routes based on a priority or an optimized path. Therefore, if there is a broken link, traffic is dynamically redirected to the destination.
The same network can provide miners with Quality of Service (QoS) prioritized voice communications as well as video surveillance. Short-range technologies such as Bluetooth are also employed.
Information Technology — Communications Above Ground
Many mining organizations' data and real-time intelligence are transmitted to a cloud-based satellite or a cellular carrier network operation center before traveling over secure VPN communication pathways to an operation's facility where the data is aggregated and enriched before being sent on.
Clouds are a centralized communications and computing resource for mining companies, their customers, as well as transportation companies and other organizations. Satellite is the preferred medium, using both high and Low Earth Orbit (LEO) services, and cellular is employed for locations that provide good coverage. This combination ensures broad, worldwide connectivity at mine sites and for materials that are transported by road, rail, and sea.
Dual-mode cellular and Iridium short-burst LEO satellite services are capable of providing customers with 100 percent global coverage. Dual-mode devices and multi-network services blend cellular bandwidth with satellite coverage. If the Global System for Mobile (GSM) or Code Division Multiple Access (CDMA) signal is strong, communication is prioritized over the cellular network. If the signal fades or drops-off, the device switches automatically to satellite communication. When a strong cellular signal returns, the device will switch back.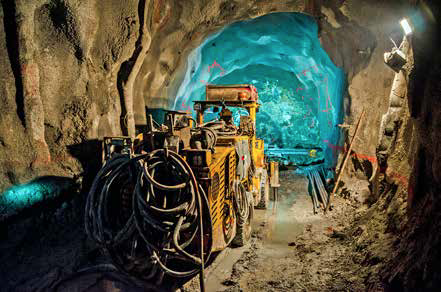 Low-Earth and High-Earth Orbit Communications
The architecture of Iridium's low Earth constellation of 66 satellites provides multiple layers of resilience and redundancy. The large number of fast-moving satellites (each with 48 overlapping spot beams) minimizes the possibility of missed connections.
The interconnected cross-linked satellites "talk" with other nearby satellites in front, behind, and in, adjacent orbits. This dynamic process is similar to that of a cellular network. It ensures smooth, automatic hand-off from one satellite to the next.
Global two-way messaging satellite-class services, such as iSatData Pro, provide high Earth orbit communications for tracking and monitoring both mobile and fixed assets. The orbits of these satellites are geosynchronous; they precisely match the Earth's rotation.
Tracking Solutions
In mining, as with most industries, shipments need to be tracked throughout the supply chain: This is where GPS comes into the equation. Tracking allows mine operators (and other stakeholders) to realize global end-to-end visibility with solutions that enable assets to be tracked and monitored over the entire supply-chain; from mine-to-manufacturing.
The New Normal
Creating and deploying an IoT solution for the mining industry involves various interdisciplinary capabilities. Blending them into a robust, efficient solution will normally be done by an experienced systems integrator that can demonstrate the requisite core competencies.
Meeting the demanding, complex OT and IT requirements of a unified end-to-end solution is a daunting task that can only be realized via adoption of an ecosystem that integrates devices, assets, people, and workflows into a cohesive value chain.
As heavy equipment and mining evolves from a product-centric to a service-centric industry, the intelligence, connectivity, and optimization IoT brings will have a deep and transformational effect on the sector.
The ability to effectively scale growth and satisfy the needs of workers, suppliers, customers and society at large, is fast becoming the new normal.
www.korewireless.com
KORE Connect is now available in Europe. KORE Connect provides a bundled, turnkey solution comprised of secure, managed 4G LTE cellular wireless connectivity, cellular-enabled routers and/or gateways, KORE's best-in-class connectivity management platform, and 24/7 customer support.
KORE Connect is the flagship product in the KORE Power Solutions suite, a set of offerings that simplify the complex and empower businesses to avoid the common pitfalls associated with IoT implementations. KORE's bundled offerings combine a strong foundation of reliable, secure, and scalable IoT connectivity with equipment, applications, and professional services to provide businesses with end-to-end, fully-managed IoT solutions.
KORE Connect supports seamless, continuous operations while enhancing customer support and service delivery for both primary and back-up networking needs:
Primary connectivity: Delivers a secure wireless alternative for small offices and highly transient organizations; use case examples include food trucks, kiosks, and pop-up stores.
Back-up networking: Provides immediate failover networking options when the primary connection is disrupted; ideal for businesses such as financial institutions, retail stores and healthcare clinics.
"The launch of KORE Connect in Europe further bolsters our wide array of global, purpose-built IoT offerings," said Elizabeth Elkins, Executive Vice President of Product at KORE. "With KORE Connect, European businesses can now take advantage of new revenue opportunities, eliminate business continuity risks caused by outages and increase revenue gain, productivity and customer satisfaction."
---