SatMagazine (SM)
Please tell our readers about your Company's business focus, and history, within the various European market segments.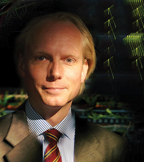 Simen K. Frostad
Since the introduction of IP-based packet switched media services into the industry, no media business has been unaffected by this new technology and the consequences have been profound. There is now far more complexity in the media transport and production chain, and the mix of technologies used demands a complete monitoring and analysis system capable of giving the overview needed to understand media health in real-time. The legacy monitoring tools from the broadcast world, and those developed specifically for IP, do not provide this overview capability: they can only see their part of the hybrid. Bridge Technologies focuses on developing technology that media businesses need to monitor from end-to-end, through every stage of the chain.
Our systems and products cover all the different aspects of media transportation and production; from satellite delivery systems with both transponder content validation and RF parameter checking, to 10GigaBit OTT services validation in core and edge CDN delivery networks. We produce systems that give OTT operators an unprecedented ability to monitor the operating conditions and service quality experienced on individual viewer devices (smartphones, tablets, and so on).
We believe every operator needs a diverse, but coherent, toolset today to manage this complexity effectively, and to provide high service standards with even more diverse media. And by every operator, we mean both the traditional broadcast providers, and the telcos, and those who have more recently become media and data providers, such as utility companies.
SM
What European SATCOM sectors do you believe offer the most potential for Company growth and why?
Simen K. Frostad
We see the majority of IP and cable media providers using satellite as the main feed into their own production head-end. Satellite is ideal for distribution and contribution needs and we will see a significant growth in the IP packet distribution and contribution use of satellites. There's a lot of actual and potential growth in the traditional media market (delivery to fixed screens at domestic and business premises) and in more recently developing mobile markets (such as maritime entertainment and internet access), as there is also in industrial applications such as SCADA.
SM
How is your Company coping with the euro fluctuations?
Simen K. Frostad
We can turn that around and momentarily remember how business was done before the Euro and the horrible fluctuations between the different currencies in the Eurozone.... That made intra-European business very difficult and unpredictable, so by comparison today's challenges are much easier to handle. Fluctuations are not ideal for long-term business, but they have been acceptable over the last year or so.
SM
How will the European markets impact global, as well as your Company's business opportunities?
Simen K. Frostad
Both in Europe and globally, the advent of IP based media, and more recently OTT services, means there is massive change in the media industry and huge demand for the technology to implement it. Our business outlook is vibrant and we see no immediate threat to growth other than some delays in larger projects caused by the general climate of financial uncertainty.
SM
What obstacles do you see facing your Company in the European market? How do you plan on overcoming such challenges?
Simen K. Frostad
Apart from a generally unhelpful attitude sometimes conveyed by the financial industry to business in the wake of the banking crisis, we believe the European marketplace to be sound and solid. The challenge for any company is to keep on developing new productss that meet real market needs, and our track record of success to date shows that we've been able to do this well. In fact, when macro-market conditions are difficult, it does act as a spur to innovation and those companies that can react to these conditions best, and provide products that customers can build business with while reducing costs—those are the companies that do well.
SM
What new technologies/products will your Company be working on and/or releasing over the next few months that will drive additional business in Europe?
Simen K. Frostad
In the last 12 months we've come to the market with some important new technology firsts, and our innovation continues this year. We have great news for the upcoming IBC2012 show and I can guarantee everyone visiting our stand (1.A30) will not be disappointed.
About the author
Simen K. Frostad is Chairman and a co-founder of Bridge Technologies. With 22 years of industry experience, Simen founded Bridge Technologies in 2004, after creating the world's first IP/MPLS contribution network for Scandinavian sports coverage. Simen had previously built the first multi-camera hard disk recording system for episodic drama production in 1998, and the first nonlinear sports editing facility during the 1994 Winter Olympics.
* * * * * * * * *
Late Breaking Bridge Technologies news...
Bridge Technologies has appointed Video Progetti srl as its distributor and business partner for Italy. Video Progetti will offer the complete range of Bridge Technologies digital media monitoring systems to its customers in television, digital cinema and telecommunications, with support and consultation services.

Video Progetti has more than twenty years' experience in the field, supplying and integrating solutions for clients ranging from large broadcasters to smaller service providers. Bridge Technologies systems offer true end-to-end monitoring and analysis capability from satellite to set top box and viewing device, giving the operator total control over delivery chain performance and the customer's quality of experience.