Spaceflight Goes Big For The 'Wee' Ones—Smallsat Ridesharing
Spaceflight, one of the companies reinventing the model for launching small satellites into space, announced the purchase of a SpaceX Falcon 9 rocket and the expansion of its launch services to include dedicated rideshare missions.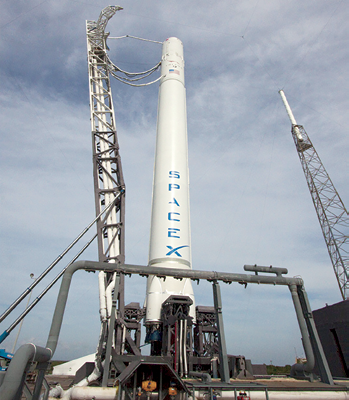 Spaceflight's first dedicated rideshare mission, named the "2017 Sun Synch Express," will launch in the second half of 2017 to a sun-synchronous Low Earth Orbit (LEO), which is popular for Earth imaging satellites. Dedicated rideshare is a new launch alternative that blends cost-effective rideshare pricing with first-class service typically associated with buying a private rocket.
Spaceflight's dedicated rideshare missions will deliver customer spacecraft to popular destinations, such as sun-synchronous and geosynchronous transfer orbits, and provide a new solution for smaller satellites that cannot afford a complete launch vehicle.
"By purchasing and manifesting the entire SpaceX rocket, Spaceflight is well positioned to meet the smallsat industry's growing demand for routine, reliable access to space," said Curt Blake, President of Spaceflight's launch business. "Our purchase of a private rocket further continues our mission of providing a customer-focused, full-service launch experience."
Spaceflight's dedicated rideshare routes are not tied to any particular primary satellite mission, so commercial and non-commercial smallsat operators using the service will benefit from the certainty of set launch schedules that were not previously available to rideshare customers, and can thereby avoid delays resulting from geo-political issues or primary satellite schedule changes.

This enables customers with spacecraft that range in mass from 5 to 2500 kg to create long-range mission plans to Sun Synch and GTO with more dependable launch dates. Spaceflight is creating steady access to space with yearly dedicated rideshare missions planned beginning in 2017.
Spaceflight's 2017 Sun Synch Express mission manifest includes satellites as small as 5 kg 3U CubeSat up to 575 kg satellite. Over 20 satellites will be deployed during the mission, with commercial customers pursuing a range of endeavors and government-sponsored scientific research originating from six different countries. The manifest is nearly at capacity.
"Dedicated missions for Rideshare-class payloads are an excellent way to promote space enterprise and research," said Gwynne Shotwell, President and COO of SpaceX. "We are pleased that Spaceflight has successfully brought this multi-faceted partnership together.
Spaceflight has launched 81 satellites to date and has more than 135 satellites to deploy through 2018. The frequency of satellite launches, combined with Spaceflight's cross-section of customers and variety of mission-applications, is a strong indicator of the growing capabilities of small satellites and the need for more timely and cost-effective access to space.
In addition to the new dedicated rideshare service, Spaceflight will continue to manifest small satellites as secondary payloads aboard several launch vehicles around the world to a variety of orbit destinations.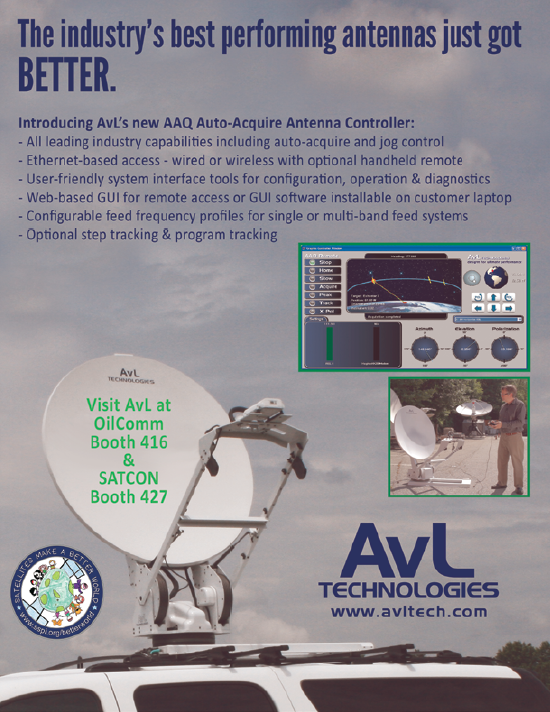 Spaceflight is the only rideshare launch provider that publishes launch pricing and schedules online, aiming to make access to space as easy as booking an airline ticket.
www.spaceflight.industries/
---
Maneuvers Make Good
Space Systems/Loral (SSL) announces the company's advanced satellite designed and built for nbn, Australia's new broadband network, which was launched yesterday (see the Launch-O-Rama feature in this issue), has successfully performed post-launch maneuvers, all according to plan.
The high capacity broadband satellite deployed its solar arrays on schedule following its launch aboard an Ariane 5 launch vehicle from the European Spaceport in Kourou, French Guiana. The satellite will initiate the firing of its main thruster tomorrow morning in order to propel the spacecraft toward final geosynchronous orbit.
The satellite, known as Sky Muster, is an all Ka-band, high-throughput broadband satellite (HTS) that uses multiple spot beams in an advanced design that tailors capacity to Australia's widely distributed population. It is designed to provide service to hundreds of thousands of Australians who do not otherwise have access to high speed Internet and will supplement the fixed line and fixed wireless services provided by nbn.
Originally called NBN Co 1A, the satellite was renamed "Sky Muster" by the six-year-old winner of a country-wide contest. The satellite is the first of two that SSL is building for nbn. The two satellites will work in conjunction with one another to deliver fast broadband throughout Australia, and its coastal islands and external territories including Norfolk Island, Cocos Island, Christmas Island, and Macquarie Island in the Antarctic.
Sky Muster is based on the highly reliable SSL 1300 platform, which has the flexibility to support a broad range of applications and technology advances. Sky Muster is the 100th SSL 1300 satellite that SSL has delivered, providing tangible evidence of the platform's evolution to accommodate payload advances. The satellite is designed to provide service for 15 years or more. With this launch, there are 81 SSL-built GEO satellites currently on orbit.
---
Local Launches For Smallsats In The Middle East... "Space For All" Vision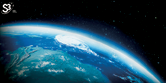 Swiss Space Systems (Holding) SA, through its subsidiary S3 Middle East, announced a major partnership with D&B Group to deliver access to space with the Middle East.
The goal is to develop, manufacture, certify and operate unmanned suborbital shuttles to locally launch small satellites up to 250 kg by 2019.
Swiss Space Systems (Holding) SA has announced the signature of a major investment and partnership agreement from D&B Group to open an S3 Middle-East subsidiary, and to develop access to Space from the Middle East. This investment has far-reaching implications for S3's continued global expansion plans. The "Space for All" vision of S3 is progressively earning its reputation through a commitment to aerospace excellence.
For this, the ambitions of Middle Eastern countries are complementary and appreciative of Dr. Amin Abbas Forati chairman of the D&B group for his efforts and for selecting the UAE from among the Arab countries to became the first country to have this technology. With the opening of S3 Middle East, the D&B group will introduce the UAE to joining other space launcher countries.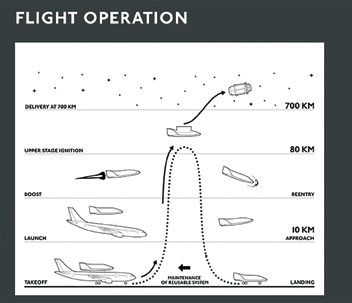 The advanced technology of reusable spacecraft launching systems, combined with recent small satellite innovations, enable applications such as analytics and monitoring of primary resources, pollution, migrations, natural disasters, strategic asset surveillance, and global Internet connectivity.
The D&B Group specialize in financial consulting, natural resource trading and ecology. Today, they are expanding the scope of their activities into space, through their key collaboration with S3. The D&B Group was founded in 1999 by Dr. Amin Abbas Forati, and it has strong presence in Middle East and Africa.
According to D&B Group CEO, Dr. A. Forati, "I live in Dubai and I have seen the county's spectacular transformation over the last 15 years. The UAE is the country where everything is possible, a country where the vision of a man—of many men—can become reality, a bit like S3. I would like, modestly, to provide the UAE, with the possibility to become the first Arab Nation to own its own spatial technology, not only in the field of launching satellites but in the conception of revolutionary satellites, as well.
Through a recent campaign of seeking for strategic investors, S3 is proud to have now signed a partnership agreement with D&B group to work towards building a successful partnership with the D&B Group.
Pascal Jaussi, founder and CEO of Swiss Space Systems said, "This highlights how S3 is becoming a trusted partner of the United Arab Emirates, where independent access to space is a key priority. I am convinced that S3 and D&B will work successfully towards the goal of opening a new vision for a common space future in the region."
The official inauguration of the S3 Middle East office with occur during the Dubai Air Show in November 2015, at the Emirates Tower on Sheikh Zayed Road, Dubai (UAE), with a live video transmission from S3 Headquarters in Payerne, Switzerland,.
Swiss Space Systems partnerships include space industrial companies such as Dassault Aviation, Kuznetsov, RKK Energia, Thales Alenia Space, as well as academic and scientific networks worldwide.
The academic network of S3 will also be opened to Emirati students in the near future.
www.s-3.ch/
---