A subsidiary of France Telecom/Orange, GlobeCast is a leading provider of media management and global content delivery services for broadcasters and content creators around the globe. With a secure fiber and satellite network connected to dozens of teleports, technical operations centers, and points-of-presence worldwide, GlobeCast manages and transports millions of hours of video and other rich media each year.
GlobeCast
works with all the actors in the audiovisual chain from production companies to broadcasters, retail organizations, cinema chains and more. The company provides on-site service from major news and sporting events for coverage in SD, HD and 3D. GlobeCast is also an expert in international television markets, and works with new and established broadcasters to reach and secure distribution with leading pay TV operators around the world.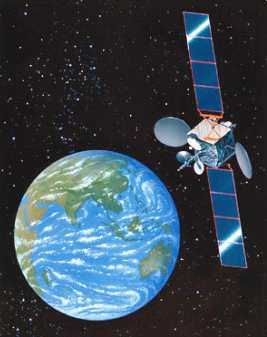 Three examples include the Company's recent multi-year agreement with
Fashion|One TV
, a new fashion entertainment channel owned by Los Angeles-based
Bigfoot Entertainment
. GlobeCast is providing playout and organization of Fashion|One TV from its
Parkview Square
digital hub in Singapore. The channel's signal is then delivered from Singapore via GlobeCast's global fiber network to its Hong Kong teleport in Chaiwan for uplink to the
AsiaSat-3S
satellite, which offers excellent coverage of East Asia and South Asia. The channel produces its own original content, such as reality shows and movies in its facilities both in the U.S. and in Asia.
Fashion|One TV and GlobeCast have also entered into an exclusive channel distribution partnership for territories in Asia. As its sole distributor, GlobeCast's Content Aggregation and Acquisition (CAD) team will represent Fashion|One TV's content on various Pay-TV platforms including DTH, IPTV, Cable, SMATV, MMDS, hotels, online and mobile.
Asia's No. 1 sports content provider,
ESPN STAR Sports
has selected GlobeCast as its technical broadcast partner to deliver world-class cricket of the
ICC World Twenty20
from the West Indies to the rest of the world.
As the
International Cricket Council
's global distribution and broadcast partner, ESPN STAR Sports (ESS) needed a flawless hybrid satellite/fiber solution to broadcast all the games to rights holders across the world in the highest quality, and GlobeCast was chosen as the best provider of this solution. Close to 40 broadcast and syndication partners of ESPN STAR Sports will show the action in over 181 territories across the world.
GlobeCast is deploying engineers at each of the three venues: Providence Stadium in Guyana, Beausejour Stadium in St. Lucia, and Kensington Oval in Barbados. Additionally, GlobeCast provides a 24-hour satellite booking center and help desk during live transmission.
The GlobeCast Backbone Network deploys a diverse, cost-effective and secure fiber path for the transmission of the world feed as well as a unilateral feed for ESPN STAR Sports.
For the world feed, the signal is sent from the various locations in the West Indies to GlobeCast's partner teleport in London, where it is uplinked to several international satellites reaching audiences in North America, Western Europe, South Africa, Oceania, Middle East and Asia.
For ESPN STAR Sports' unilateral path, GlobeCast downlinks the feed in London and sends the signal directly via fiber to GlobeCast in Singapore for uplink. An SNG in New Delhi then downlinks the feed and routes it to ESPN STAR Sports facilities in India for additional production before ingesting into its networks.
The ICC World Twenty20 is comprised of 27 men's matches, all being covered live by ESPN STAR Sports from April 30th to May 16th. Additionally, the Women's semi finals and the final are beamed across the world, giving similar exposure to women's Twenty20 cricket worldwide.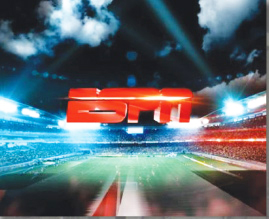 Additionally,
Japan International Broadcasting Inc
.,
NHK
's channel distribution arm, has entered into an agreement with GlobeCast's CAD division for consultancy services. GlobeCast has been appointed by JIB as its agent to assist in the distribution of
NHK World TV
(in SD and HD), and
NHK World Premium
in the Asian territory.
GlobeCast will provide market intelligence to JIB for the broadcast market within the territory and provide advice on any associated regulatory matters. GlobeCast will research distribution and revenue opportunities for the channels throughout the territory and, at JIB's request, will enable connections with potential targeted DTH/Cable/IPTV carriers and hotels in the specified country.
NHK World TV is NHK's news and lifestyle channel entirely in English, while NHK WORLD PREMIUM is NHK's channel for Japanese expatriates living overseas, with most of the programming provided in Japanese.