Dan Berkenstock is an entrepreneur and engineer from Chicago, Illinois, with a healthy respect for the risks and rewards of doing business in space. He is also fascinated by scalable and novel data streams that revolutionize the ways that consumers, businesses, and governments make decisions in their day-to-day lives.


Dan is currently on leave from the Ph.D. program in Aeronautics & Astronautics at Stanford University, where he also received his master's degree. Prior to co-founding Skybox, Dan researched optimal design methods for spacecraft in the Advanced Supercomputing Division of NASA's Ames Research Center. Dan has also worked as a counterproliferation analyst at Lawrence Livermore National Laboratory, developing methods to keep weapons of mass destruction out of the hands of terrorists.

Dan has worked at several early stage startup companies and served as a cooperative education student for NASA at Johnson Space Center. At JSC, Dan was a certified scuba diver at NASA's Neutral Buoyancy Laboratory where he assisted in training astronauts for extravehicular activities. Dan has supported two space shuttle missions as an assistant to the Assembly Checkout Office in Mission Control, performed computational analysis on the space shuttle, and supported T-38 trainer jet activities at Ellington Field.

Dan's programming language of choice is C, his favorite CAD tool is Solidworks, and he wishes he had more time for camping.

Dan Berkenstock, the co-founder of the Company, says Skybox Imaging brings the scalability of Silicon Valley DNA to the reliability of the aerospace industry; and that will drive better business opportunities for the entire industry. We asked him to expand on this…
SM
Good day, Mr. Berkenstock. You have a most noteworthy career, from NASA to the halls of Stanford University and their Aeronautics and Astronautics Ph.D. program. How did you initially come to the decision to channel your career into the world of aerospace, and ultimately into the imagery market sector?
Dan Berkenstock
I've always been naturally a space junkie and intrigued by everything about the space shuttle program and astronauts. That's what got me into aerospace. Satellite imagery is exciting because of the tremendous amount of untapped opportunity that exists today and will remain until we can see every inch of the globe. There are so many more ways to provide transparency and to better characterize activity on our planet. I am fascinated with the idea of working for a company that gets to handle tremendous quantities of data and extract interesting patterns from that information in order to derive insight about our planet and ultimately impact humanity.
SM
Tell us about your experience leading up to the co-founding of Skybox Imaging.
Dan Berkenstock
A big theme for me and for Skybox is my dual interest and passion for space and big data. My experience leading up to the co-founding of Skybox includes positions at NASA and the Department of Energy, more specifically, my work in advanced supercomputing, big data analytics, operations and training labs.
The original co-founders of Skybox Imaging are good friends and fellow Stanford graduates. Our first line of business in formulating the company was to get the smartest people we know from our Stanford circle of friends and create a company built on people first, who share a strong chemistry derived from similar interests and work ethics. With that initial group, we've created the kind of grad student lab experience you hear about at Google that has grown to be a strong culture with equally strong camaraderie.
SM
What was the genesis for launching Skybox Imaging in 2009? Was the timing a key factor, and if so, why?
Dan Berkenstock
It was a combination of things, and timing did play a factor. My personal interest in data streams and the ability to extract interesting information from them for the commercial sector — combined with the big body of knowledge accrued from the last decade of Universities building microsatellites — paved the way for the commercial approach we are shaping today. By 2007, microsatellite capabilities had matured substantially and a team of us from Stanford were going to use this platform to enter the Google Lunar X Prize. Given the economic collapse of that time, our efforts were unsuccessful. However, the by-product of that became our genesis — creating mapping products with the highest quality and highest resolution that can help industries exponentially in satellite monitoring products.
There was the timing of the X Prize and economic collapse — and then there was the timing of finding the right co-founders. I believe this is the hardest part of founding any new company. You have to find the right combination of people who are at the exact same place in their lives relative to risk, trust, experience, and the ability to work well together — and that is timing!
SM
Please explain to our readers how Skybox Imaging has related to, and emerged from, the small satellite industry?
Dan Berkenstock
Over the last 10-12 years, a large number of small satellite missions have shown that it's possible to do business in space with high performance and high reliability, but at a fundamentally different price point. We're taking advantage of those missions: Lessons learned, components developed for each, and a lot of the know-how in managing, scheduling and saving data from those missions. We've been able to stand on the shoulders of brilliant people who have come before us. In a few key areas, we have been able to develop our own proprietary technology to fill in the gap in order to deliver a high-reliability, high-performance small satellite.
SM
You talk a lot about using timely satellite imagery as a means of revolutionizing access to information that describes daily activity on our planet. How will such access benefit mankind?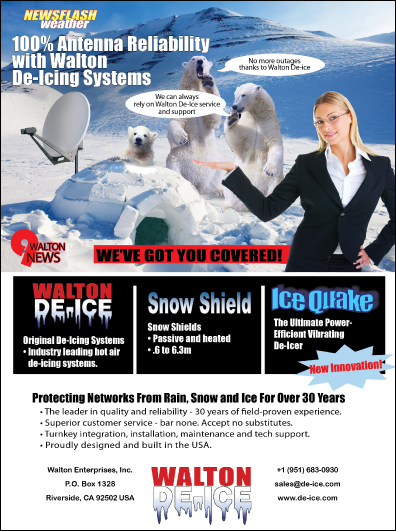 Dan Berkenstock
Timely satellite imagery should be able to inform daily lives and decision-making cycles of consumers, businesses and governments across our planet. While GPS has the ability to determine an object's location at any time, satellite imagery holds the promise to reveal the context of any place on Earth at any time.
For example, we envision the most up-to-date mapping product that can allow people to determine the number of cars in parking lots and at retail locations. Business owners can monitor their worldwide facilities, understand the environmental impact of those facilities and oversee their security. Government agencies can use our product to view images alongside borders, helping them better understand conflict.
On a broader scale, we are driving the demand in other areas of the satellite industry, which will hopefully mean more affordable launches and better business opportunities for us all.
SM
As co-founder, executive vice president and chief product officer, what are your primary responsibilities and priorities within the company?
Dan Berkenstock
My job is to help us get our first steps into the right place for advancement. This means understanding the customer, understanding what the customer wants, fully developing the product offering congruent to their needs, and solving their pain points. I am making sure that we create a conceptual product that can blow users away. We need to build what our customers want and build the best software to sustain it. In fulfilling those duties I currently run our sales, marketing, product and software engineering teams.
SM
What do you see as the core competencies of the Skybox Imaging team?
Dan Berkenstock
There are two. First, we understand how to deal with massive quantities of data — the type that imaging satellites generate — and how to do that in a very efficient and scalable manner. Second, we know how to carefully mix traditional aerospace electronics with more commercial-grade electronics in a way that allows for high-reliability systems at a much lower price point.
SM
The Company has doubled in size over the last year. What has sparked this rapid growth and will you continue at this pace?
Dan Berkenstock
Our growth has been aligned with our overall progress, and the hiring of critical talent is part of that process dependent upon where we are in design and development. Last year we completed a critical design review and this year has been about detail design and actually building the satellite. Our next step is a rigorous test plan which impacts both the ground and software teams. We are in a good place now and will not grow as much next year as it is not required.
SM
Give us an update on the production of Skybox Imaging's first satellite, SkySat-1, and the ground systems development. What does the schedule now look like for this important mission?
Dan Berkenstock
We completed SkySat-1's critical design review in February. It was a big milestone. At this point, the major flight systems have been fabricated and are undergoing environmental testing. We will begin a full integration and test of the complete spacecraft early next year. Meanwhile, we deployed our first ground station and are doing testing over the next six months. We've also deployed infrastructure and software to demonstrate how we will operate these satellites from the ground. SkySat-1 is projected to launch during fourth quarter of next year. Commercial services will start approximately three months later in early 2013.
SM
When looking at the extensive portfolio of applications your technology offers, from competitive intelligence to emergency response, which application excites you most and why?

Dan Berkenstock
The application that excites me most is the one we don't know about yet. Coming from Silicon Valley, I'm a big believer in big data and making that data as accessible as possible to people around the world to help develop valuable applications. I'm most excited to find the application that we would have never thought of, sitting here in Silicon Valley, California; that a developer somewhere else in the world will find our data and revolutionize the lives of millions of people.
SM
How was the NOAA operating license obtained, and what does that signify for the Company?
Dan Berkenstock
Imaging satellites are very important and sensitive technologies. The U.S. government carefully regulates which American companies get to launch imaging satellites and how they operate them. So, for us, obtaining the NOAA license was an important milestone because that means we've gone through the process with the U.S. government to ensure we meet their criteria to bring a sophisticated approach for how we build and operate satellites. This enables us to deliver greater transparency to the world at large and in a manner that is consistent with U.S. national security objectives.
SM
What has been Skybox's most significant achievement during your tenure?
Dan Berkenstock
There are two things. The biggest one was being able to bring extremely high-quality, very well-known investors from Silicon Valley into a business that involves satellites. That was a huge challenge. I think it takes a lot of vision and courage to invest in a project that, from a technology point of view, is outside of their traditional investment stream, but from a pattern-matching point of view, has many similarities.
The other biggest accomplishment is developing our technology to the point where we've been able to build a complete, flat system of the satellite and demonstrate the entire technology chain required to achieve SkySat-1's mission.
SM
What is Skybox focusing on in 2012?
Dan Berkenstock
The main thing is getting through the launch of SkySat-1 — completing integration and testing of the spacecraft and delivering it to the launch site. Then, we need to continue building out our ground infrastructure for software and hardware. That will be followed by full system-integrated testing between the satellite and the ground infrastructure to prove that when the satellite gets up into space we will be able to download images as soon as possible, and ultimately deliver them to the world.
SM
Who has mentored and inspired you? And, how do you inspire the technological and entrepreneurial geniuses of tomorrow?
Dan Berkenstock
When I was working at NASA, Apollo 13 Flight Director Gene Kranz was still an active speaker. He taught us all that it's possible to innovate and to go after big objectives in space. Mr. Kranz and other Apollo-era innovators have always been a tremendous inspiration in my life — to dream big things and accomplish them. In addition, I was very fortunate to have strong advisors and mentors at Stanford University when we were trying to start this company.
I try to do as much as I can to advise the innovators of tomorrow that I see coming out of Stanford by helping them get initial funding to turn those ideas into the latest and greatest companies.
SM
Which brings us to another important topic — the need to train young students today in the disciplines of STEM. SATCOM companies are finding the talent pools from which they must hire are shrinking, rather than growing. How do we inspire students, from middle school through college, to look at our industry as one replete with excitement and a challenging career? What can companies, such as Skybox Imaging, do to support such programs locally and nationally?
Dan Berkenstock
As an industry, we have a responsibility to prove to the potential aerospace engineers of tomorrow that this is an industry that can be rewarding and challenging. I think that in the last 30 years, the aerospace industry has lost some of the things that made it great back in the 1940s, 50s and 60s — kind of in the golden era, when a young person going into the industry knew they would build airplanes or spacecraft that would fly. They knew that their work would be seen and felt that they were working in an environment where they could be challenged and creatively innovative toward the larger mission.
Too often today, projects have gotten so expensive, have involved so many people and taken so long that it's difficult for young people to convince themselves that it's the most challenging and rewarding way for them to spend the next 30 years of their life.
A concrete step that the industry can do now is to encourage and fund more projects involving small satellites and microsatellites. The more people who are able to be challenged, allowed to be innovative, and are able to see their work fly, then the more people will want to get into this industry.
The aerospace industry tends to be so immersed in process and rigid schedules that there are often too little opportunities for creativity to flourish. As an industry, we need to create an environment where young people want to work for us. In addition, we need more robust intern programs that give students real work to do. Last summer, Skybox had 10 interns who all did critical things in the design and development of our spacecraft and ground system.