Don Thoma is the President and CEO of the newly formed Aireon LLC, a joint venture between Iridium and NAV CANADA. In this role, he is leading the Iridium NEXT hosted payload initiative to provide a transformational global air traffic surveillance capability by including an ADS-B receiver payload on each Iridium NEXT satellite.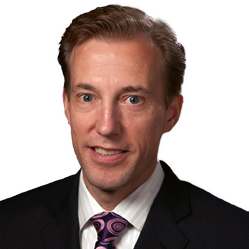 Mr. Thoma previously served as executive vice president, Marketing, at Iridium Communications Inc. where he was responsible for strategic marketing, product management and corporate communications for the company, as well as corporate initiatives related to Iridium NEXT—the next generation of the Iridium satellite constellation.
Prior to joining Iridium, from 2000-2001, he served as vice president of marketing and business development for ObjectVideo, Inc. From 1992-2000, Mr. Thoma held various positions of responsibility for ORBCOMM, ranging from senior director of transportation to founder and general manager of the Vantage Tracking Solutions business unit and vice president of business development. Prior to ORBCOMM, from 1988-1990, he was the director of integration and launch operations for Orbital Sciences Corporation.
Mr. Thoma served as a Captain in the U.S. Air Force Space Division from 1983-1988. He holds a bachelor's degree in Aeronautical Engineering from the Rensselaer Polytechnic Institute, a master's degree in Aerospace Engineering from the University of Southern California and a Master of Business Administration from the Harvard Business School.
SatMagazine (SM)
Mr. Thoma, would you please tell our readers about your background and your current responsibilities as president and CEO of Aireon LLC?
Don Thoma
At Aireon, I have the exciting job of leading a company that will accomplish a number of firsts. Aireon will be the first company to provide a transformational global air traffic surveillance capability to the world's air traffic control organizations. We will be the first company to create a global business based on hosted payloads by including an ADS-B receiver payload on each of the Iridium NEXT satellites. We will be the first to extend a cost-effective, next generation aviation tracking capability to all the countries of the world, many who have a difficult time getting full ATC capabilities in their airspace. We will be able to do all of this and provide the airlines of the world with an ability to improve efficiency, decrease fuel expenses and reduce greenhouse gas emissions.
SM
What is Aireon and what kind of benefits will it provide to the aviation industry?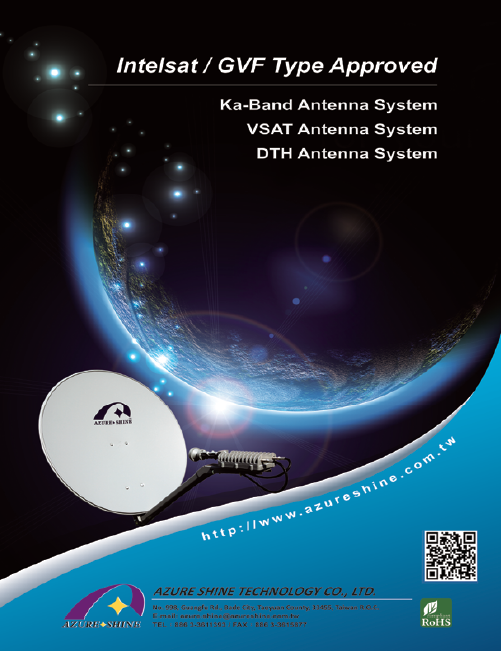 Don Thoma
Aireon will be the first, and only, fully global, space-based commercial aircraft surveillance system. This solution is being developed by Aireon LLC, which is a joint venture between Iridium Communications, NAV CANADA — (the privatized air navigation service provider (ANSP) for CANADA — and the ANSPs of Denmark, Ireland, and Italy. Together, we'll provide other ANSPs with the capability to seamlessly and continuously track aircraft anywhere in the world in near real-time, including over oceanic, polar and remote regions.
Aireon will enable airlines and ANSPs to more accurately track the location of aircraft, something that, as evidenced by the recent MH370 disappearance, is very much needed. By providing near real-time data transmission via satellite, aircraft can be tracked to within a few miles of its location at any time, no matter where it is on earth.
In addition, Aireon will significantly improve the business of air operations by enabling increased efficiency, billions in fuel savings, measurable reductions in flight congestion and delays, and a reduced impact on the environment.
SM
In light of the disappearance of flight MH370, technological advancements in flight tracking have come under some serious scrutiny. How will Aireon play a role in flight tracking of commercial aircraft? How is it different from the current tracking technologies available?
Don Thoma
A variety of possible technology solutions have been discussed in light of the recent situation, unfortunately most of them aren't viable. They would either cost the airlines or ANSPs outrageous amounts of money for new equipment, or they simply don't provide better coverage than what exists today. Any new technology deployed needs to be economical, efficient, and global.
To this end, the next generation of aircraft tracking lies with Automatic Dependent Surveillance-Broadcast (ADS-B) technology, which is the GPS-based successor to radar. Aircraft equipped with ADS-B transponders relay precise aircraft location information and other flight information to both air-traffic controllers and other ADS-B-equipped planes. ADS-B is the direction the industry is moving, it's required to be on all European aircraft by 2017 and all U.S. aircraft by 2020. Ground-based ADS-B systems are a huge step forward in aircraft monitoring, but they are still limited. Like radar they rely on a ground infrastructure, hence the coverage area is still limited to being over land. This is where Aireon comes into play.
By placing a space qualified ADS-B receiver as a hosted payload on the new Iridium NEXT satellite constellation, Aireon will extend the coverage area of ADS-B, making it a truly global technology. Aireon will use the same ADS-B transponders already being installed on aircraft, but instead of sending data to ground terminals it will communicate with the Iridium satellite network, making it space-based ADS-B. As the Iridium satellite network covers the entire globe—without the coverage holes that plague ground networks and other satellite systems—this means that aircraft will be able to be tracked wherever they are, be it over oceans or in the most remote corners of the planet.
SM
When will Aireon's services go live?
Don Thoma
As noted, a key part of the Aireon solution is the hosted payload on the Iridium NEXT constellation. The constellation will begin launching in 2015, and all 66 satellites will be in orbit by 2017. At this time Aireon will have global coverage.
SM
What other companies/partners are involved in Aireon LLC and what are their roles?
Don Thoma
Aireon has assembled a world-class team of partners who are experts in the fields of satellite manufacturing and operations and air traffic management technology:
• NAV Canada is the world's largest oceanic ANSP by traffic volume (and second largest ANSP overall), as well as the leader in ADS-B system deployment and the optimization of oceanic and remote-area air navigation. NAV CANADA will be Aireon's first customer, in addition to being a fully integrated investor and partner, utilizing Aireon to provide continuous aircraft surveillance in remote Canadian airspace and in the busy North Atlantic airspace where it provides services. We've also recently added other ANSP partners – ENAV, the Irish Aviation Authority and Naviair.
• Harris Corporation was selected as the payload provider for Aireon after an extensive, competitive process. Leveraging more than 50 years of space experience and more than 20 years experience in providing critical air traffic management infrastructure to the FAA and other ANSPs, Harris will provide the space-qualified ADS-B receivers to fly as hosted payloads on Iridium NEXT.
• Lastly, as the operator of the world's largest terrestrial air traffic surveillance network, Exelis is developing the ADS-B data processing system for Aireon as well as providing systems engineering support. Exelis has been leading the design, engineering and specifications of the Aireon system by leveraging its experience operating the nationwide terrestrial ADS-B system under the FAA's NextGen initiative. We chose Exelis to build and operate the Aireon ground data processing system because of their extensive experience collecting and processing air traffic information.

---
A key milestone under a five-year contract with Aireon LLC that will create the first global satellite-based aircraft tracking system has been achieved by Harris Corporation.
Harris' Automatic Dependent Surveillance-Broadcast (ADS-B) 1090 Extended Squitter receiver payload has been successfully tested and qualified for simulated operation in the harsh environment of space for more than 12 years. Simulated performance testing also validated the agility of the payload to adapt to evolving aircraft traffic patterns over the same span of time. Harris is providing Aireon with 81 of the ADS-B receiver payloads. They will be hosted onboard the Iridium NEXT satellite constellation to enable precise aircraft tracking that will optimize air traffic management around the world. Ground-based ADS-B networks, which process GPS signals and other data from aircraft, are limited by an infrastructure that cannot monitor flights over oceans or remote regions.
The Harris payloads are based on the company's AppStar™ reconfigurable payload platform. They will be mounted on 66 low Earth-orbiting satellites, six on-orbit spares and nine ground spares that comprise the Iridium NEXT constellation. The air traffic surveillance function will be performed separately from the main mission of the spacecraft. The constellation's main mission is providing voice and data coverage to satellite phones, pagers and integrated transceivers over Earth's entire surface. The launch of the first Iridium NEXT satellite is planned for 2015.
"Harris has met or exceeded all of the major milestones in the development and test of the receiver payload for this groundbreaking program," said Don Thoma, president and CEO, Aireon. "The combined, powerful offering our collective organizations will provide to the global air traffic community will transform air travel."
For further information, please visit http://www.harris.com/
The Aireon infosite is located at http://aireon.com/Home