One of the most challenging projects the Company has faced in recent months was during the civil uprising in Libya for the oil & gas patch. With the demise of Colonel Gadaffi on October 20th, 2011, Hermes Datacommunications worked feverishly to renew operations in the country and recently announced the Libyan oil fields are now fully operational. Subsequent to that announcement, Hermes installed two new VSAT systems for companies working in the oil and gas sector, providing communication links from clients' offices based in Tripoli to their headquarters in Europe via the Hermes teleport in the United Kingdom. In November, Hermes won a contract from a major oilfield services company to provide a multi-site 4mbps C-band SkyWire cloud to provide connectivity for their headquarters in Tripoli, enabling the client to re-establish office connections. Glynn Wagg, Country Manager Libya, said, "The contract was signed and the system was installed by the engineering team from Tripoli just five days later. I believe the client chose Hermes not only because of our proven track record in delivering reliable, efficient and cost effective comms solutions but also because we are now fully operational in Libya and we are able to respond quickly to customers VSAT requirements."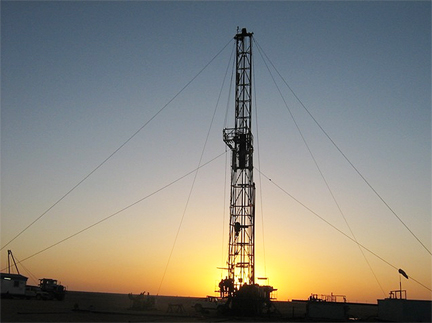 Hermes Datacomms has an established presence within the Libyan capital, Tripoli, trading continuously and has been operating in Libya since 2005 supplying VSAT communication needs onshore and offshore, in city and remote locations. Shaun Young, Regional Director of Asia Pacific and Libya, said, "During the unrest, we continued to provide full service and maintenance support. Hermes Datacomms uses technology that has proven to be reliable in Libya and our network designs are built with redundancy and no single point of failure. This design ensured our customers were able to continue to transmit data and retain voice connectivity."
Hermes' approach to service and support aims to maximize the reliability of the client's system and to deal quickly and efficiently with any problems — remote access and management are built-in, and SLA and break-fix expectations are clear from the outset. Once a service goes live, it is monitored remotely, 24/7/365, by Hermes regional Network Operation Centers.
Glynn Wagg continued, "One of our clients in Libya relied on the state communication system for their comms solutions from their rigs in the Libyan desert to their headquarters in Europe. As the unrest grew, the state system became less and less viable and eventually went down. Our clients asked us to set up a satellite dish at very short notice. We took the kit out the next day and set the dish up, providing Internet from the U.K. as well as international telephony. The client was able to continue with its normal operations without having to rely on the state communications.
"We have continued to support our clients throughout the disturbances, from our support teams, out of the U.K. and Tripoli. Recently, we have been assisting our current and new customers to rebuild their communication systems. Our ex-patriot staff has started to return to Tripoli with the task of inspecting our infrastructure and meeting with the new government and ministers to ensure that we comply with the NTC vision."
Saleh ben Saleh, Administrative Director, Libya, who has remained in Tripoli during the civil uprising, said, "We have provided service to customers in Libya including BP and Petro-Canada. New business has been seriously affected as foreigners are still overcoming the hurdles of coming back to the country. The main immigration office was bombarded and Libya is in the process of re-building the infrastructure. Companies are keen to get back into the country due to the importance of the Libyan market with respect of the oil and gas industry.
"Tripoli is probably about 90 percent safe now, although you can still hear a few rounds being fired into the air. We still have problems along the border, which makes travelling difficult. Recently, a small war broke out in Zawiya, a small town between the Tunisian border and Tripoli. Many of the oil and gas companies are re-establishing operations at the head offices and branches in the safer cities, but drilling sites within the Libyan Desert are still too dangerous. [As of this writing] We are waiting for the new Prime Minister, Abdurrahim El Keib, to form the new transitional government who can address the safety issues of rebel forces. Until then, it is not safe and oil and gas companies are not sending personnel out into the desert. We expect it will be three or four months before it will be safe.
"The majority of oil and gas company offices were interfered with during the past few months and equipment and links will have to be reconnected. We have several customers in Libya who continued to use our service. The Libyan situation affected their business dramatically. Hermes office in Tripoli has not been damaged, stock and systems are ready for business and our satellite links are ready immediately."
The International Energy Agency recently wrote, "Efforts to restore oil production in Libya are progressing faster than anticipated". According to their latest Oil Market Report, restoration of oil production in Libya is on a far faster track than initially anticipated. Crude oil supplies rose from an average of 75 thousand barrels per day (kb/d) in September to around 350 kb/d in October, and 500 kb/d in early November.
"We see plenty of potential within the oil and gas sector in Libya. There is still a lot of uncertainty within the country and our most difficult challenge is the safety of our engineering team and the risk of equipment being confiscated. The local infrastructure will take some time to re-build but Hermes is positive about its future in Libya as we are in a position where we are providing full service with an established office, 24/7 local engineering support and in country stock."
Libya is just one example of the often turbulent environments we operate in. Hermes Datacomms has a strong regional presence in Russia and Central Asia, Asia Pacific, the USA, Europe, Africa and the Middle East, with business in Afghanistan and Iraq.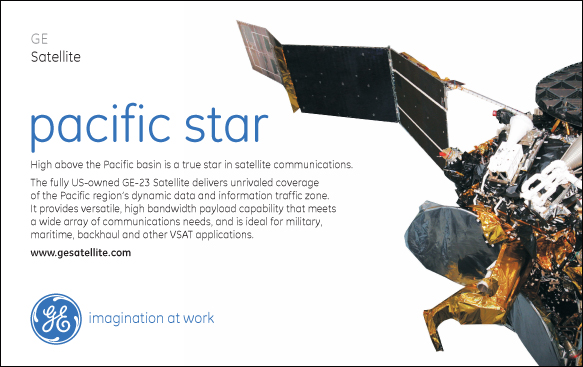 Operating in the Middle East for more than 10 years, Hermes' Dubai office was established in 2008 to answer the growing demand within the region and to enable Hermes to provide its regional customers with more in-depth, direct and extensive support.
Kevin Thorley, CEO Middle East, said, "We expanded our Middle East office with a dedicated team of engineers and a 24/7 help desk. From an office of just two persons in 2008, we have now grown to 22. We see tremendous growth in Iraq and across the region for the next five to 10 years."
Hermes Datacomms Middle East recently announced they received their trading license for Iraq. The Iraq branch has been approved by the Republic of Iraq Ministry of Trade. By obtaining this license, Hermes Datacomms further secures its position as one of the 'big five' international VSAT service providers in Iraq.
Thorley explained, "We see huge growth currently taking place in Iraq and predict that this will continue steadily, if not exceedingly for the next five to 10 years. Our mission is to ensure that we are not only effectively established within the region, but also that we are continuously developing and strengthening our own offering to cater for the demands ahead."
Thorley expands "Oil and gas companies are not just looking for a VSAT provider; they are looking for a company that offers an integrated solution. We are now working with partners to make sure we deliver turnkey projects that would involve fibre and last mile access, in addition to VSAT services, fixed, mobile and microwave services. Our approach is to manage and control all aspects of the network, end-to-end, including licensing and logistics at both ends of the satellite link."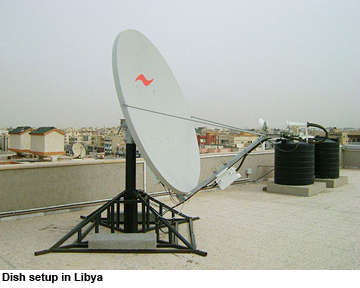 Nigel Green has recently been appointed Head of Security and Operations in the Middle East. Nigel's background makes him the perfect candidate for this role, having previously worked for the Middle East private Security Company Olive group and a military background serving in Iraq and Afghanistan. Nigel is responsible for the security of all Hermes personnel within the Middle East. He implements audits on security companies, organizes accommodation and methods of transport, and liaises with client security companies. Green explains, "More and more expats are visiting sites in Erbil, North Iraq, down to Umm Qasr in Southern Iraq and there is a need for command and control for those personnel visiting these areas. Planning a visit in advance is essential. Pre-visit briefings take place to ensure the security team is aware of what is happening in the area, intelligence reviews are carried out to identify any recent incidents or threats and safe accommodation is arranged in the area, normally at the US Military Base, although that has come under rocket attacks in the past."
Green continues, "When personnel are out on the ground, pre-deployment briefings are held to train personnel on what to do in the event of a road side bomb or small arms attack. We provide B6 armored vehicles and the personnel are accompanied by security companies, which cost around $4,400 per day, to ensure that all possible actions have been taken to keep personnel safe." Green says "It is about mitigating against threats of attack and being confident that all personnel can operate as safely as possible within these regions".
For more information, please contact Katy Harrison, Marketing and PR Manager, katy.h@hermes.uk.com or contact +44 1743 23555 or visit www.hermes.uk.com
About Hermes Datacomms Ltd
Hermes Datacommunications Ltd specializes in providing Wide Area Communications to the upstream oil and gas industry worldwide. With over 20 years experience, service in 54 countries, representing 92 percent of the world's oil and gas reserves. Hermes Datacomms provides satellite and fibre links to some of the most remote and challenging locations, both onshore and offshore. Solutions are tailored specifically to the oil and gas industry and include international connections, managed networks and oilfield infrastructure. Hermes Datacomms is listed in The Sunday Times Tech Track 100 2011 as one of Britain's 100 private tech companies with the fastest-growing sales over the last three years.
* * * * * * * * *
Hermes Case Study 1
Client – BP

Location: Rumailah, Iraq

Date and duration: 2010-ongoing

Background
BP was starting operations and required WAN connectivity at short notice to meet their operational requirements. BP came to Hermes to design and manage a fully meshed, dedicated bandwidth network over 21 sites.
Project
The project consisted of 21 sites across Rumailah including: Life support camps, de-gassing stations and rigs. The network required Internet, data and voice capabilities over a fully meshed VSAT network.
Solutions/Services
Developed a solution to provide BP with a VSAT network to meet their Internet and data requirements.
Agreed strict SLA's to ensure maximum uptime of the VSAT link.
24/7 network monitoring and point of contact for any network queries or requests.
Inclusion of Out-of-Band management to allow for remote diagnosis and remote repair (if feasible) of the network.
Assigned an account manager to provide advice and support as and when required.
Monthly reports showing link usage and recommendations whilst providing information on priority fault tickets.
Arranged logistics for equipment and personnel.
Trained and mentored local BP staff on the use of VSAT equipment including installation and repairs to reduce additional costs.
Hermes Case Study 2
Client – Baker Hughes

Location: Libyan Desert

Date and duration: 2010-ongoing
Background
Baker Hughes required a VSAT communication solution at short notice for their seismic and drilling crews in the Libyan Desert. The chosen network delivers Internet, voice and data capabilities in a remote location.
Solution
Developed a solution to provide Baker Hughes with a cost effective VSAT network to meet their voice, internet and data requirements.
Provided a mobile VSAT solution operating on a private TDMA network, based on the iNetVu platform.
The solution offers flexibility. Once the equipment is installed, it can be moved around anywhere, providing connectivity and communications, in minutes, in remote and challenging locations. It is simple to install and allows delivery of reliable, high speed voice and internet service. With a press of a single button, the system is deployed within two minutes and is ready to provide network and voice connectivity within four minutes.
The iNetVu antenna is mounted onto Baker Hughes lorries and taken to the location for their seismic and drilling operations in the Libyan Desert.
Service
24/7 network monitoring and point of contact for any network queries or requests.
Inclusion of Out-of-Band management to allow for remote diagnosis and remote repair (if feasible) of the network.
For fault reporting, the customer can contact our Service Desk and speak to a trained engineer.
Assigned an account manager to provide advice and support as and when required.
Monthly reports showing link usage and recommendations whilst providing information on priority fault tickets.