The tremendous investment unfolding in space is paving the way for the satellite industry to serve customers and markets in ways never before imaginable. From mega-constellations and high-capacity satellites, to flexible new payloads that can direct thousands of pinpoint beams, we see the glittering promise to deliver more and more data and services, anytime, anywhere. However, as Space 2.0 speeds ahead to meet the needs of our digital, on-demand world, it is also bringing profound change down to a ground segment that is still largely operating at version 1.0.
These legacy ground systems, built on racks of specialized analog hardware, were designed for an era where missions were more predictable and, over time, didn't change that much — but now, as we enter this new era of more dynamic satellite operations, where services, beams, and bandwidth can change on the fly, these more fixed systems are nearing their limits in the ability to scale and keep pace with all the speed and complexity unfolding around them.
To illustrate this mismatch, imagine provisioning service to support cellular backhaul to remote areas and how these processes would unfold over time. In traditional ground operations, a team of engineers would plan out what satellites and capacity were available for the service. Then they would manually inventory the network to see if it could support it.
If more equipment were needed, it would be ordered, but that might take weeks to ship and deliver through today's tenuous, supply chains. Technicians would then travel to remote sites for the installs, cabling and to configure the devices. The service would then be tested, monitored and finally activated.
But from initial request to activation, weeks, if not months, would have been required to plan out, move boxes, turn knobs, and ensure the the bespoke systems of hardware all harmoniously worked together.
Where the real-time dynamic between satellites and ground infrastructure is becoming more crucial, clearly something has to change. Now imagine if all those steps could be collapsed, spun up in software running on commodity hardware and automated so that services could be provisioned end-to-end in seconds to minutes — not weeks to months.
The New Ground 2.0
In fact, this is the future that's starting to unfold as the satellite industry begins moving to an era of new ground systems that are virtualized, software-defined and cloud- enabled. The industry is just beginning this transition, migrating from closed, purpose-built, propriety hardware systems that require significant manual intervention, to flexible open interoperable software infrastructure that accelerates through automation. There are numerous advantages to the new software-defined ground, but what makes it truly powerful is the ability to provision services in near real-time in response to changes in demand. Instead of incompatible hardware and siloed systems that require time-consuming manual, repeatable processes that can take days, weeks, or even months, service provisioning can be accelerated to minutes, freeing up operators for more productive, revenue-generating activity.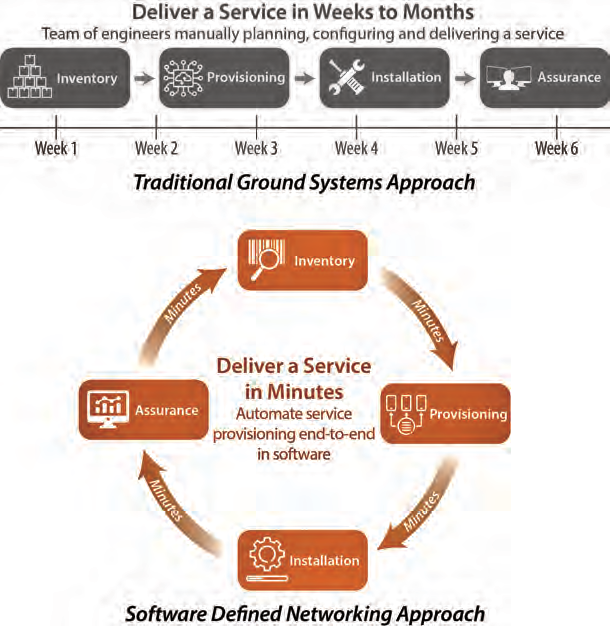 Figure 1. Software-based processes consolidate the many steps and long
lead times that can take weeks or months with traditional hardware
infrastructure. Provisioning time is further compressed by the automation
of manual configuration tasks.
The industry is seeing more virtual deployments in some areas, which are enabling growing numbers of new space, smallsat, and Earth Observation (EO) missions, as well as a host of innovative new Ground Station-as-a-Service (GSaaS) offerings.
While virtualized, software-defined networks are relatively new in the satellite industry, they've been leveraged for years throughout the telecom and IT worlds — and for many of the same reasons — the need for speed, scale, and more dynamic operations. These digital, software-defined networks have established the standard for dynamic service provisioning in everything from SDN-based LAN networks, SD-WAN networks, to 3G, 4G, and now 5G wireless networks. Now, the satellite industry can leverage these advances, as well.
A More Dynamic Approach
How does the new digitized, software-defined ground transform the old infrastructure to the new, and accelerate provisioning from months to minutes in the satellite world?
To simplify, in this new concept of ground operations, much of the traditional, RF analog signal processing can be digitized and virtualized as software, which opens up a new world of possibilities for automated operations.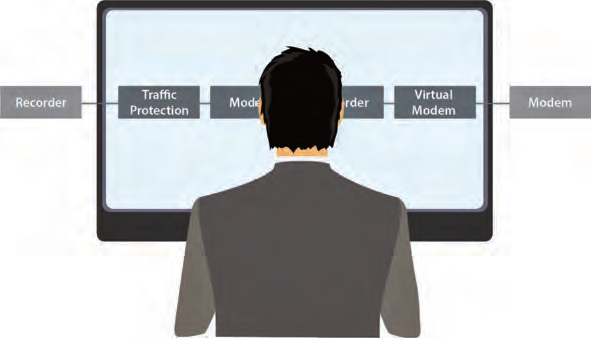 Fig. 2. Virtual Network Functions or VNFs are software
applications that are flexibly linked together in service chains.
Running on generic computing in the cloud or private data
center, VNFs replace dedicated hardware to deliver services.
Today, most of the hardware found in a typical teleport, such as the splitters, combiners, frequency converters, modulators and demodulators, can be virtualized to run as open software on servers or in the cloud.
These virtual functions, bits of open-standards software, can be linked together like building blocks to form complete service chains to support a given service or mission. That eliminates the friction of incompatible, vendor hardware and stove- piped systems.
When coupled with an industry-standard orchestration framework, the entire workflow for delivering an end-to-end service can be automated. This replaces most of the intensive manual configurations, scripts, and tasks performed by operators on their part of the stack.
Now the satellite and ground system can operate in tandem as a real- time integrated system, driving coordinated change that can respond and synchronize to changes in customer demand by optimizing bandwidth, frequency, and power settings.

Figure 3. As network infrastructure evolves from legacy
hardware to virtualized and software-based architecture,
operators gain progressive levels of scale and flexibility to
support more satellites, services, mission types, and
elasticity in demand.
This new digital ground introduces efficiencies at each step in the service provisioning process, especially by eliminating the long, uncertain lead times to procure, ship and configure hardware. When the digital ground is combined with the onboard digital processing in today's new satellites, it becomes an added force multiplier. Now, operators can unlock the full potential of high-capacity satellites and reconfigurable payloads to direct beams, bandwidth and services to where and when they're needed.
In this new concept of operations, imagine provisioning broadband services for cellular backhaul, or to support a network of oil and gas platforms. To start, a network engineer can digitally design the service on their console, dragging and dropping virtual and hardware physical functions, connecting them like LEGO blocks to form the service chain for their application.
Rather than teams planning out equipment needs manually, the satellite management system automatically evaluates capacity and resources and commands the satellite accordingly.
When a change in demand occurs, such as a spike in internet use, the system spins up more virtual functions to support the bandwidth flowing from the remote sites, over the satellite and back to the ground. Similarly, when a service turns down or off, the virtual functions spin down and release processing, freeing it up for other virtual applications, while still maintaining customer SLAs and quality of service.
This results in lower cost and more efficient networks as well as enables a common pool of computing resources on the ground to scale up and down dynamically in real-time with the satellite. Automated workflows now eliminate the delays and errors that come with teams that had to manually configure hundreds of settings and tasks.
_____________________________
Key Concepts for Software-Defined
Satellite Networks
Virtualization
Replaces traditional, dedicated hardware functions
with software. These software applications run on open
computing in server or cloud-based processing
environments.
Service Chains
Sequences of virtual functions that are flexibly
linked together to support specific satellite services.
Orchestration
Tools or methods that coordinate the functions needed for
end-to-end service delivery. Automates the workflows, tasks,
and the assignment of all software and hardware resources."
This ability to automate operations and compress time is a game-changer for an industry that needs to keep pace in a modern era, where timescales are now defined by Internet speed.
In addition to speed, there are compelling benefits on the cost side of the equation too: Satellite operators can scale services flexibly in software with the incremental cost of pay-for-use processing in the cloud, rather than building and maintaining costly physical infrastructure, which can lead to over provisioning and underutilization.
Managing In Software
Of course, not everything always works according to plan. If there are potential service disruptions, these can also be monitored and then remediated far faster in software. All of the typically separate, siloed systems to monitor and manage RF interference, network performance and other operations can now be merged in one unified platform.
This offers new levels of situational awareness and proactive service assurance. Software-based systems can offer more resilience, too. If a service issue arises, rather than the technician having to physically switch out a modem, the system can instantiate a new service chain, without operator intervention if desired.
Keeping Pace
A satellite ground system that can adjust, orchestrate and re-provision in tandem with more dynamic satellite capabilities will be a boon to the industry, driving down costs and increasing revenue, all while improving customer experience. Without such capabilities, the ground may be the bottleneck to all the innovation unfolding around it.
The satellite industry is just now at the early stages of this evolution. However, this path offers the promise of far greater interoperability and tighter integration with digital terrestrial, cloud, and 5G networks offering far more seamless, end- to-end services
In this new world, providers will be able to deliver services tailored to customers nearly instantly to increase satisfaction and loyalty. Services that can be launched faster and more profitably will enable a quicker ROI, opening new revenue opportunities and flexible business models.
For satellite operators and service providers who know that managing satellites in the future cannot be done the same way as in the past, the new software- defined ground plays to the strengths of the digital, on-demand world — offering faster service for customer fulfillment, with greater revenue potential, efficiency... and lower costs.
www.kratosdefense.com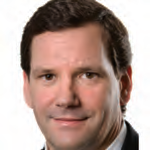 Author Stuart Daughtridge is Vice President of Advanced Technology for Kratos Space, Training & Cybersecurity. He leads Kratos' satellite ground segment technology initiatives, including the planning for the next generation ground segment. In this role, Mr. Daughtridge is focused on today's innovative and advanced technologies that will enable a more dynamic, scalable, secure, and cost-effective ground station.
Opening image is courtesy of Matthew Schwartz: unsplash.com/@cadop
---