​Satellite ground segment products are evolving at an exceptional pace, tracking the innovations in space systems that have been introduced with High Throughput Satellites (HTS). In this issue SatMagazine looks at market developments and speaks with a number of key ground segment suppliers about trends in North America. To get a handle on what's hot, and the challenges and opportunities going forward, we spoke with them about how customer needs are shaping the businesses and
the industry.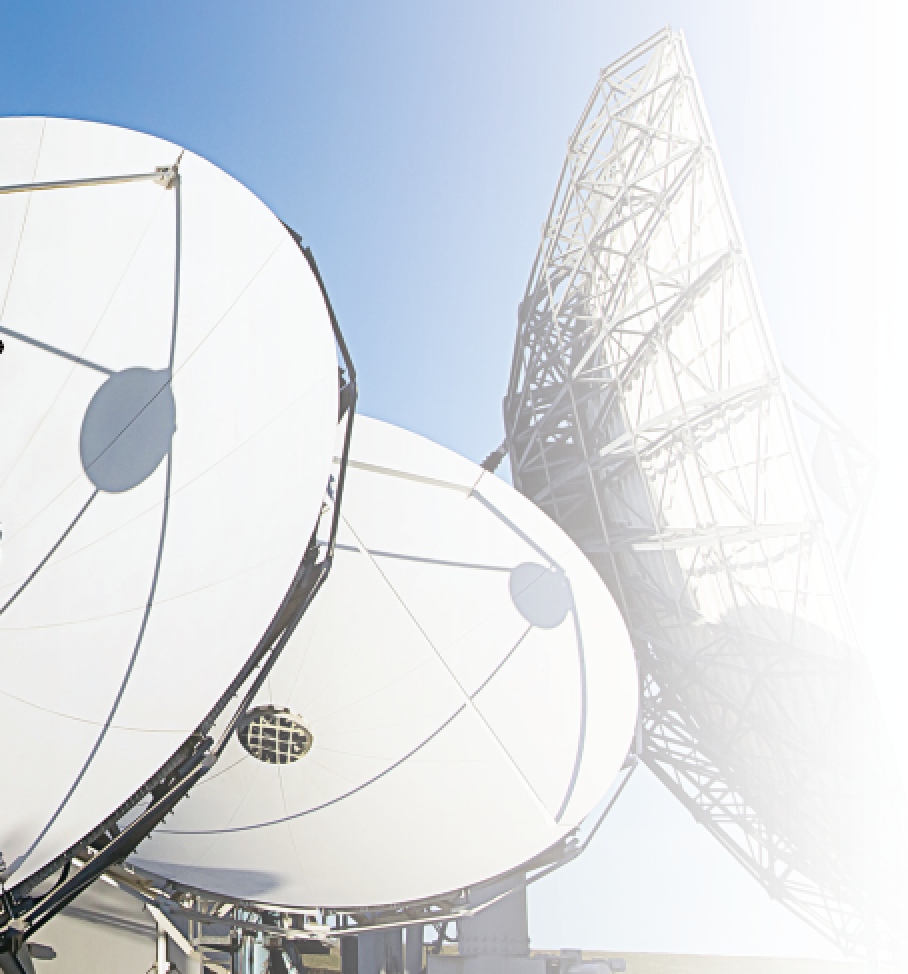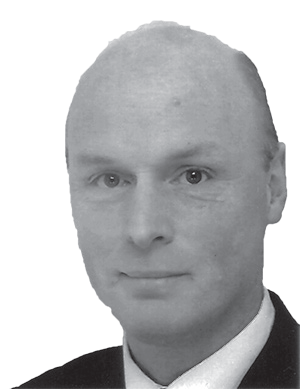 Today, North America generates approximately 20 percent of global ground segment equipment revenues. According to Claude Rousseau, Research Director at NSR, "A key vertical for growth is Consumer Broadband, with a global growth rate of 17.3 percent in the next 10 years. The Satellite TV reception equipment vertical, largely the province of consumer electronics suppliers, is still the largest market for ground equipment by a wide margin, but will remain flat."
Mobility services continue to receive lots of attention, as satellite providers seek sweet spots service as terrestrial competition encroaches. "The underlying trends, addressable markets and statistics on mobility show that it is growing fast across all platforms. This is particularly true for in-flight connectivity (IFC) and cruise ships where passenger demand drives a lot of the capacity demand," according to Rousseau.
In terms of ground segment markets, "There are major steps forward across all verticals and product segments. Baseband equipment and modems are making major leaps to accommodate the new technological requirements. Throughput capabilities are skyrocketing. Today, there are modems that can support above 1 Gbps of capacity which was unconceivable just some years ago," said Rousseau.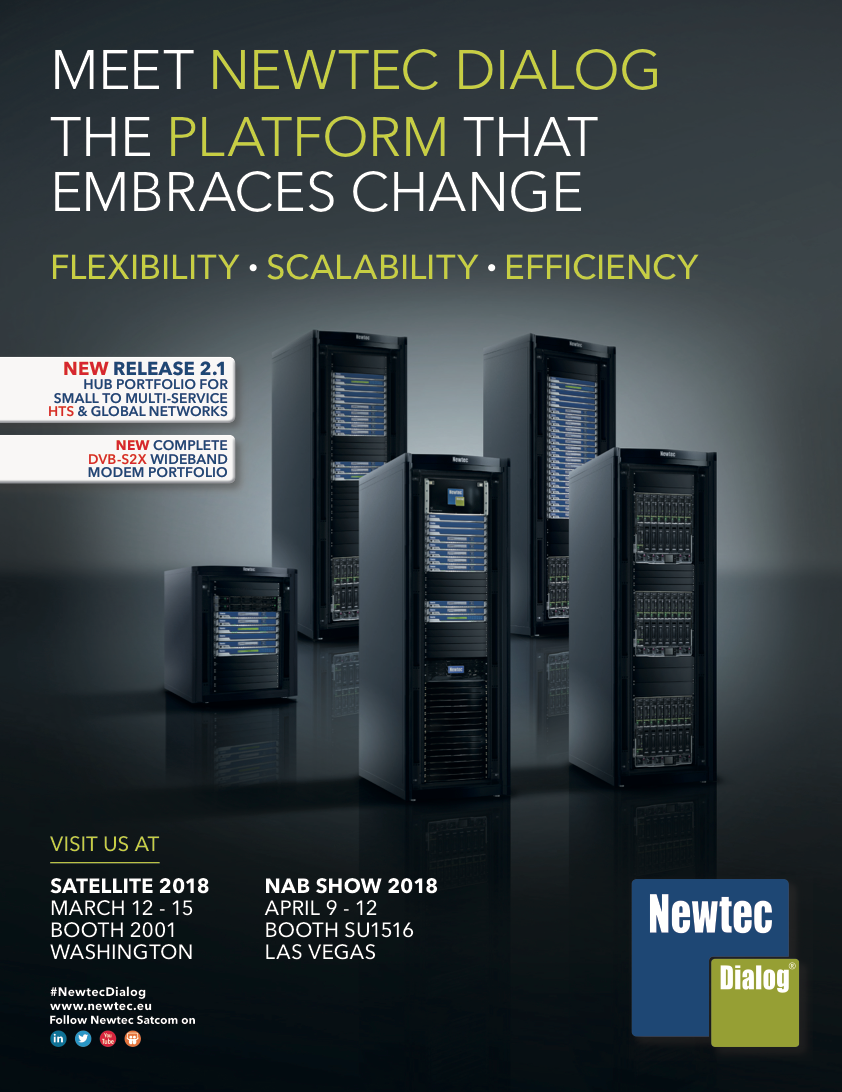 Other products, such as power amplifiers and antennas, are introducing innovations as well. Solid State power amplifiers are growing in power and compactness, enabling new "use cases". The mobility vertical is triggering new architectures like and flat panel antennas.
As satellite operators have been innovating to bring to market high-speed capacity, ground infrastructure providers are transforming the VSAT remote and antenna to leverage this new capacity — introducing more compact and powerful technology offerings that improve hardware economics, increase data throughput, and make installation and maintenance more efficient.
Aeronautical Services, Inflight Broadband: Flying Fast
Aeronautical SATCOM is a low volume but high value vertical, generating tremendous opportunities for equipment manufacturers.
According to Rousseu, "The North American passenger IFC (in flight communications) market is the largest region with more than 77 percent of the installed units in-service which generated last year 72 percent of global retail revenues. NSR forecasts that overall retail revenues in North America will top the $1B mark this year."
NSR projects $4 billion in retail revenues by end of 2026, with North America accounting for 25 percent of that total. The addressable market in North America will scale from 6,800 to 8,000 commercial aircraft in the same period.
NSR projects that the aero market will experience skyrocketing growth as more airlines and business jets incorporate satellite connectivity, generating attractive revenues for all steps of the value chain. Industry players echo this view.

Mike Cook, Executive Vice President at Hughes said, "We see exploding demand is for in-flight connectivity. Working with such leaders as Global Eagle, SES and Thales, Hughes is delivering the next generation of broadband performance for nearly 1,000 connected aircraft in service around the world."
Cook also noted, "With a leading 50 percent market share of the global VSAT market, Hughes is also a leading integrated technology partner for in-flight connectivity for commercial, government and private aircraft."
Hughes is leveraging its consumer broadband experience providing its Ka-band HTS HughesNet® high speed satellite internet services to more than one million residential subscribers (60 percent of the consumer satellite internet market in North America), its JUPITER™ System technology and its experience delivering managed network services to over 250,000 retail locations via satellite and terrestrial capacity.
Another major global VSAT supplier, iDirect, powers the networks of leading operators in the aero segment, such as Inmarsat's Global Xpress Network, Panasonic, GoGo and SES, with more than 1000+ planes flying iDirect and hundreds in backlog.

"iDirect is the leading modem equipment vendor in the aeronautical SATCOM market, with 53 percent of commercial aircrafts with installed iDirect modems onboard," according to Nikola Kromer, Senior Director of Product Marketing for iDirect. In addition, leading satellite operators such as Inmarsat, Intelsat, SES and Telenor, have selected iDirect as their ground segment partner to power their managed network offering.
"This selection is based on the critical technological advantages offered by iDirect, including advanced mobility features like beam switching and a robust Network Management System," Kromer added.
Sharing excitement about the market was Keven Lippert, president of the Broadband Services at Viasat, a global communications company leading the design and development of Ka-band High Capacity Satellites.

"Commercial aviation is a really, really hot market, partly because it is still evolving, as airlines and customers continue to understand the value of having high-speed internet on the plane. In fact, it's becoming much more than just 'checking the box' that the aircraft has Wi-Fi onboard; it's now about how can airlines optimize the bandwidth for pilots, passengers and crew. For Viasat, we want to connect the entire aircraft — from cockpit to tail; that's why we're bringing the highest-capacity system to airlines at the best economics."
Viasat's high-speed, high-capacity satellite service has been supporting airlines for years, including JetBlue, United Airlines, Virgin America (now Alaska), Qantas in Australia, and EL AL Israel Airlines in Europe. In the U.S., the Company signed major deals with American Airlines and two expanded relationships with JetBlue and United. And in Europe, Viasat signed important contracts with SAS, Finnair and Icelandair, in addition to a new contract with EL AL.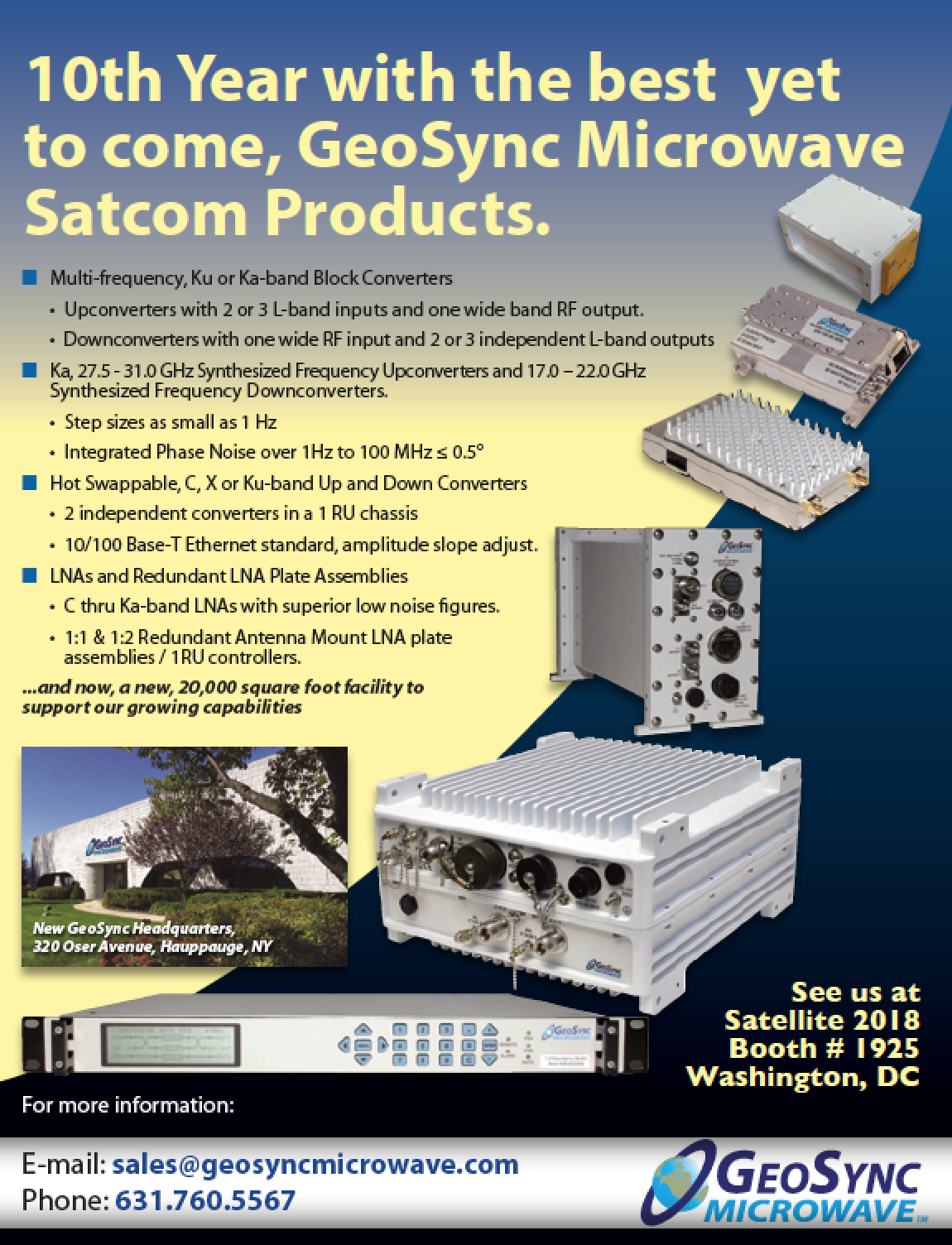 Lippert continued, "We have a strong pipeline of new potential partners — it's an exciting time for us and our airline partners. Our satellites can offer a similar in-home internet experience for all passengers and crew on our network — with similar speeds and full streaming video and content capabilities they expect on the ground. We are ensuring all passenger and crew devices are simultaneously supported. This is no small feat, but that's why we developed the highest capacity satellite systems with the best spacecraft and antenna technology on the market."
Viasat announced the company will be starting residential service on its ViaSat-2 satellite in February 2018; with service for the commercial aviation market soon to follow. When asked about the American Airlines contract, Lippert said, "It's a great opportunity for us, and we are truly pleased they selected us. They'll be able to use the ViaSat-2 equipment that is forward and backward compatible with Viasat's satellite system. Installs have started on some American Airline's Boeing737 MAX aircraft."
With ViaSat-2 at 69.9 degrees West, Viasat will be able to extend service beyond its current U.S. and Canadian markets into international coverage of Mexico, the Caribbean, and across the Atlantic to serve more airline routes.
iDirect's Kromer observed that, "In the aero market, airlines are moving beyond an exclusive focus on the customer's entertainment, connecting the entire aircraft to enable digital applications and connect to operations on the ground. 'Fully connected' now means cockpits with electronic flight bags to improve aircraft operations. It means increasing communication between the crew, cockpit, and ground maintenance teams to allow for better predictive aircraft management and repairs. Kromer then noted, "It means equipping cabin crews with the latest mobile technology to improve customer care, increase on-board credit card transactions, and offer real-time authentication to help reduce fraud, all of which lead to increased revenue. And of course, it means high-speed connectivity and premium content to satisfy passenger demands."
Advancement in aeronautical flat-panel antennas can increase network speeds and reduce airline operation costs. Electronically steered flat-panel antennas can be smaller, thinner and more aerodynamic, offering reduced fuel drag and weight, and higher performance than traditional gimbaled and mechanically steered antennas.
Today there are more than 10 manufacturers and developers of flat-panel antenna models for air and other mobility uses, including large defense avionics players, and long time satellite antenna players such as Boeing, Lockheed Martin, Rockwell Collins, and Gilat, as well as newer entrants and upstarts in the field such as ThinKom, Kymeta, Phasor, Inc., Isotropic Systems and C-COM.

According to Eric Liu, Business Development Manager, ThinKom Solutions, "The area of greatest growth for us has been the commercial aviation sector where consumer demand for in-flight connectivity has driven a great need for high-speed bandwidth in the sky. This demand is spilling into many other areas such as rail, maritime, and other
land mobility."
ThinKom, which manufactures the ThinAir® Falcon-Ku3030 and ThinAir® Falcon-Ka2517 system for airborne SATCOMs, has over 500 of its Ku-band products flying, with 1,000 delivered for GoGo Inflight Internet. With over 2,000 aircraft antennas awarded, GoGo's 2Ku, powered by ThinKom's ThinAir® Falcon Ku3030 low profile antenna, is the most rapidly adopted satellite-based broadband antenna in aviation, according to GoGo. The antenna has been selected by airlines in North America, South America, Europe and Asia.
On the Seas and On the Waters
The maritime market is noting two distinct forms of growth, analysts say. Some segments are ready to adopt VSAT on a larger scale, while others require faster throughput levels for increasingly higher traffic networks.
NSR projects that the transition to broadband connections will accelerate over the next ten years, impacting all market segments. VSAT will represent nearly 50 percent of all broadband links by 2026. NSR also forecasts that the growth rate for VSAT-equipped maritime vessels will jump from 14,200 in 2016 to over 37,000 by 2026, representing a 9.1 percent CAGR. In North America, the number of in-service units will increase from 5,000 to 10,000 in the same period.
Commercial shipping will continue to be the largest growth segment, growing from 6,900 VSAT-equipped vessels in 2016 to more than 25,100 by 2026 — a 12.4 percent CAGR, according to NSR. Key applications for growth will be crew welfare, electronic charting and weather, remote IT services and electronic port and customs documentation.
The cruise line segment has relied on VSAT for many years and now demands continually higher data rates. Vessels today are akin to floating communities, a dense concentration of thousands of people who want to stay connected at the same level they have come to expect on land. "As traffic demands surge and the number of devices per passenger per ship increases, cruise liners are upgrading their VSAT networks to support higher-speed internet, onboard wireless service, entertainment and streaming video," added iDirect's Kromer.

According to Steve Good, Senior Vice President, Premium Enterprise, Comtech EF Data, a key provider of satellite networking platforms, link optimization devices, modems, converters and RF equipment, "The maritime market has seen a severe increase in throughput, especially in the inbound direction from ship to shore, and overall performance demands. Cruise ship operators are not only allowing but aggressively leveraging inbound upload and streaming of content as both an elevated on-board service as well as a marketing agent for future potential passengers."
NSR has forecast that superyacht and general leisure markets will remain strong, with new ship orders demanding higher bandwidth options. Passenger markets are poised to move over to HTS-based offerings in GEO and Non-GEO, with almost 47 Gbps of demand by 2026, in addition to 79 TPEs (transponder equivalents) of FSS Capacity, according to NSR. HTS services are predicted to drive significant adoption with better coverage, more affordable bandwidth and lower-cost equipment. In the passenger ship segment, HTS is opening the lower-end ferry market where peak consumption for passenger vessels can be explosive.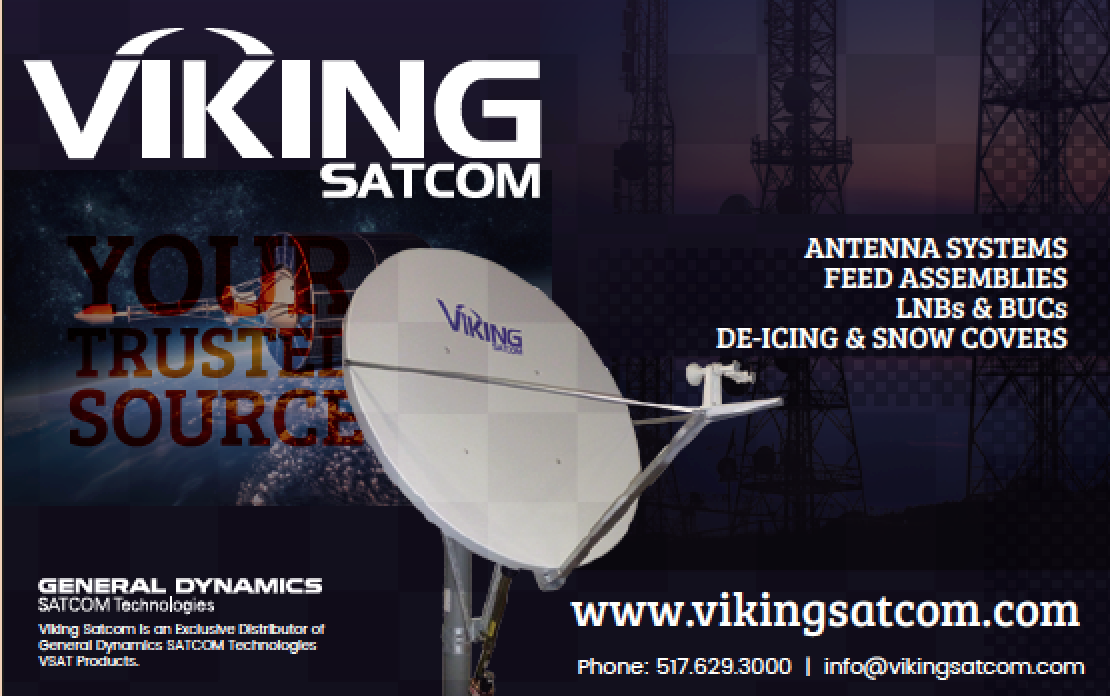 Reduced crude oil prices have put pressure on offshore operations, leading to reduced support vessel activities, and rigs operations. This highly penetrated market for VSAT is set to be the slowest growing of all segments, moving from 2,400 in service vessels in 2016 to 2,500 in 2026 — a 0.4 percent CAGR, according to NSR. On the other hand, the growth story for oil and gas/offshore is the average Mbps per site growth is at 3.5 Mbps in 2016 to 22 Mbps by 2026 — an 18 percent CAGR in usage, according to NSR.
Half of all VSAT terminals installed on maritime vessels are made by iDirect, according to VSAT research firm Comsys. Nine of the top ten maritime satellite service providers, according to NSR, rely on iDirect's platform to deliver the services needed for the fully connected vessel. iDirect's range of terminals covering customer segments are as varied as superyachts with OmniAccess, cruise ships with Speedcast, merchant shipping with Marlink and GLOBECOMM, and oil and gas with RigNet.
Higher throughput VSATs are helping to spur growth in maritime. For example, according to iDirect's Kromer, "Partners like Marlink are seeing tremendous growth," by leveraging iDirect's 9350 remote to debut new broadband, triple plan, and HD/4K TV streaming, and VOIP services in the superyacht and merchant markets."
The VSAT antenna industry in the maritime sector is innovating even further by offering an ultra-compact integrated terminal (a router board embedded in flat-panel antenna) and through multi-band antennas in order for vessels to be able to connect to the best available network.
Looking Ahead
With business models changing, and the disruption coming from growth in HTS capacity, industry players are not without their concerns. Lower bit costs for HTS capacity could enable new applications; however, new entrants are changing some business models and the resulting competition can be fierce.

For example, according to Assaf Cohen, General Manager, Satellite Networks Business Unit, Advantech Wireless, a provider of VSAT hubs and terminals, HPAs, SSPAs, modems, antennas and microwave radios, "Traditional satellite operators are putting some of the industry in stress, in the sense that they are trying to engage with downstream customers now in order to fill up satellites as fast as possible before the HTS supply glut. There are lots of satellites, plus a lot of HTS capacity that has not yet fulfilled the promise of massive bandwidth utilization," he said. As a result, traditional value chains are being ignored, so a satellite operator may partner with hardware and software providers to target end-users directly, instead of selling capacity via its traditional service provider channel.
Comtech EF Data's Steve Good agrees that the bandwidth issue affects the hardware marketplace and, like Advantech Wireless' Cohen, remains bullish on market prospects. "While there are certainly concerns within the satellite market as the industry moves into a satellite bandwidth oversupply condition, we are confident in the fact that our purpose-built products are capable of allowing service providers to meet the increased demands of their end-user base."
There are also concerns about possible shake-outs to come as markets mature. As a tech supplier, what amount of resources should be invested into developing of solutions with customers who may not survive in the long term? Critics say not all of the Low Earth Orbit (LEO) satellite constellations proposed by companies such as OneWeb, SpaceX, Boeing, Telesat, LeoSat, and so on, are likely to succeed.
Industry concerns aside, one executive who seems less worried about the risk and more enthusiastic about the potential is Mike Cook, Executive Vice President, Hughes. "Perhaps the most exciting news in this area came in November of 2017 when Hughes announced a new contract for $190M with OneWeb for the production of the ground network system to support OneWeb's constellation of Low Earth Orbit (LEO) satellites. The agreement includes equipment to support multiple access points in gateway locations around the world and will help achieve one of the biggest global technology goals today: closing the digital divide," he said.
Technical challenges are numerous, as satellite uses and segments evolve, but so are the opportunities to provide new solutions. "The satellite connectivity world of today is one in which an increasing number of elements have become mobile. More and more remote sites are in motion and being supported through demand and technology synergies, including vehicular and flat panels teamed with powerful satellites," explained Comtech EF Data's Steve Good. "In addition, bandwidth demand is increasingly mobile with static sites seeing greatly varying hourly bandwidth demand as people move through coverage and content goes IP and surges depending on what's interesting, including sport events, news, etc. And now the satellites are also moving."
Good then added, "The satellite industry is at a tipping point in 2018 as new satellite constellations at different orbits continue to fill while new constellations with very optimistic business plans start their launching phase. Looking ahead to 2018 we are extremely excited by the opportunity to enable our satellite service providers at any orbit to truly realize the increased performance levels of the new spacecraft innovations in the market."
There is much action in play for ground technologies that can help operators best address challenges in mobility, throughput as well as new space architectures. The North American market is expansive and is certainly leading the industry in many of the industry's market segments.
www.adwavez.com

Dan Freyer is the Managing Partner of AdWavez Marketing LLC, a marketing agency uniquely focused on helping satellite industry clients build and defend market share with strategic, marketing and communications services. He has helped top satellite manufacturers, operators, service providers, equipment suppliers, and associations. Dan can be reached at dan@adwavez.com in Los Angeles.
---