Telenor Satellite
By Julian Crudge, Divisional Director, Network and Data Services
This has been another exciting year for Telenor Satellite, starting 2016 with a new name that reflects the company's increasingly broad satellite communications portfolio.

Telenor's new satellite, THOR 7, represents a milestone for the company and has recently completed the first year of operation. Against the backdrop of a market that is constantly evolving, Telenor Satellite is working to ensure that the nexgen demands of the firm's customers are consistently being met... and exceeded.
In May, the company was extremely proud to launch the THOR 7 Ka-band mobility service. After more than a year of thorough testing, Telenor is delivering services on the highest performing satellite payload designed specifically for the maritime market.
Demand for connectivity on board vessels of all types has accelerated exponentially in the past few years and expectations are now higher than ever previously experienced. Use of Internet Protocol (IP) on board vessels has transformed the operational environment.

Applications such as broadband Internet access, VoIP, video streaming, email, and access to corporate networks are all seen as priorities for shipping companies to run an efficient service and to improve life on board for crew. High performance and reliable connectivity is an essential element on board any vessel today and THOR 7 was designed to meet and exceed these requirements.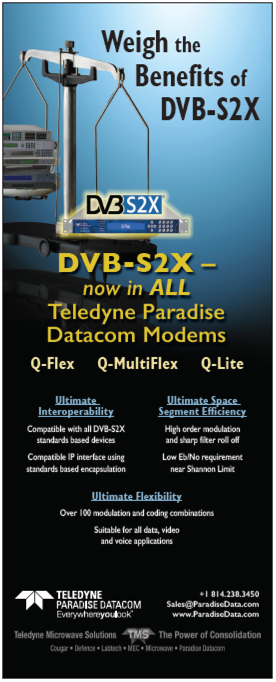 Broadband demand at sea is booming, as people are used to accessing their favorite sites such as Facebook, YouTube and Skype, no matter where they are located. The demand for connectivity for the ferry and cruise sectors is huge because of this demand, let alone other commercial sectors requiring similar services, and THOR 7 provides a solution for this ever-increasing demand by consumers.
The satellite serves the busy shipping lanes of the North Sea, the North Atlantic/Norwegian Sea, Baltic Sea, Black Sea, Caspian Sea, Red Sea, Persian Gulf and the Mediterranean. THOR 7's HTS payload offers 6 to 9 Gbps throughput with 25 simultaneously active spot beams.
Supported by the iDirect Velocity Platform, THOR 7 offers automatic and seamless spot-beam handover, assuring continuous connectivity across the entire satellite footprint, delivering cost-effective solutions and higher speeds for users who operate with smaller antennas.
The THOR 7 service has certainly been the highlight of this year at Telenor Satellite. However, as to the future, the company feels there are certainly some challenges ahead that will have to be addressed.
Consolidation Concerns
There are substantial consolidations underway within the satellite industry. Consolidation, to an extent, can be a good move. However, with a large number of companies recently acquired, there is anticipation as to which companies will be next and whether this is, in fact, positive or negative news for the satellite industry and end users, namely, the ship owners.
The result of consolidation could proceed in two ways. Consolidation could result in more innovation and better services through increased investment and a pooling of skills and resources. However, consolidation could also lead to increased prices, due to the reduced level of competition in the market.
This consolidation could also be a result of the industry growing up, maturing and evolving, as within any industry. The process could be moving along a similar path to the evolution of the mobile phone, where, through consolidation, a product was developed that was reliable, simple to use, future proof and compatible across the globe.
The consolidation that Telenor is witnessing within the industry today could also be a result of too many small providers competing with one another and offering similar products, yet failing to make enough profit to invest, grow and innovate. This, in itself, is not healthy for the progression of the industry.
The additional question that needs to be asked is whether or not there will be vertical integration. Will the traditional satellite operators be forced to purchase resellers and value added resellers, collapsing the supply chain in order to commercialize their new satellites and to secure their route to market?
HTS: Speed Of Adoption
The demand for better connectivity is certainly present; however, are shipping companies embracing the new technology quickly enough? The industry is renowned for being conservative, but now needs to be more contemporary in order to change more quickly to benefit from the advanced technology and develop fresh methods of operating.
After the THOR 7 Ka-band service launch, Telenor already has more than 130 maritime terminals on the firm's network delivering up to 20/3 Mbps of guaranteed bandwidth from 60 centimeter antennas, and more using 1 meter antennas.
This is a quantum leap in bandwidth when compared with a typical 1024/256 kbps, or 512/128 kbps connection.

The message is slowing getting through to the industry—shipping companies must become aware of the benefits these new technologies now allow. Companies must also review the way in which they operate to receive the most benefits from the new technologies.
With constant pressures on ship operating costs, ship-owners and management companies need to embrace the advanced knowledge that is being applied to SATCOM and roll the applications and services to all of their vessels to truly benefit from the new, available communication sciences.
As far as 2017 is concerned, Telenor Satellite looks forward to continuing delivery of the firm's Ka-band services on THOR 7 and to meeting the varied needs of the maritime community. Telenor Satellite will also be watching with great interest the progress of the industry, which is currently poised for great change.
telenorsat.com/
---
Thuraya Telecommunications Company
By Bilai Hamoui, Chief Commercial Officer
The finalization of FUTURA, Thuraya's nexgen constellation plans; launching the world's only dual mode, dual SIM satellite phone; and the arrival of the company's first terminal to work in North America made for a memorable, disruptive and fascinating year.

For Thuraya, 2016 will always be remembered as a year of innovation, paving the way for a transformative and revolutionary future.
Thuraya's future—FUTURA. Thuraya will become a "one-stop shop" for L-band, HTS, IoT, and GSM, offering an unparalleled portfolio of mobile products, applications and services. Thuraya will extend its geographical reach, move into new market sectors and launch new services and devices.
While continuity is a

ssured with both existing satellites, the L-band network will be enhanced significantly with the planned launch of nexgen from 2020. Thuraya will focus on delivering high mobility services both in existing core and newly accessible markets and will innovate, disrupt, and redefine across land, sea and air.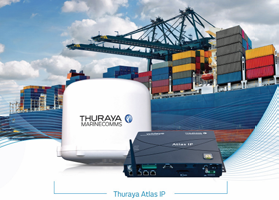 Earlier this year, the firm promised to unveil initiatives that will push the innovation boundaries in satellite and terrestrial convergence further, and that promise was kept. The company launched the best satellite phone in the world, the Thuraya XT-PRO DUAL, which delivers unprecedented flexibility, transforms usability and choice, and meets rising demand for convergence.
XT-PRO DUAL users can move seamlessly in and out of terrestrial coverage, enjoying connectivity everywhere. Opt for a Thuraya SIM card and a GSM card, or select any combination of SIM cards that meets users' needs.
The new handset's 'Always On' capability allows users to effortlessly alternate between calls, ensuring they are always reachable on both the satellite and terrestrial networks. Callers can be contacted on their GSM number even while on an active satellite call—and vice versa.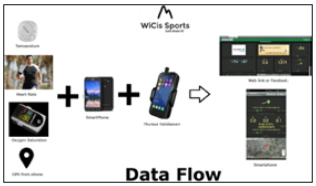 2016 was also the year of M2M for Thuraya. The company's dedicated M2M service and terminal became available over North America for the first time. In partnership with ViaSat, Thuraya is now bringing real-time IP satellite communications to a greater share of the M2M market. As ViaSat's vice president and general manager, mobile satellite services, Phil Berry, said, "Thuraya's FT2225 M2M device running over the reliable ViaSat L-band service will serve a broader class of markets."
Launching the world's most rugged vehicular terminal was another proud achievement at Thuraya. The IP Commander, purpose-built for military, government, civil defense and emergency response teams, is engineered to enable mission-critical voice and data connectivity in the remotest of areas within minutes. Offering IP data speeds of up to 444 kbps, this is the only MIL-SPEC vehicular terminal capable of achieving streaming IP speeds of up to 384 kbps as well as user-definable asymmetric streaming functionality.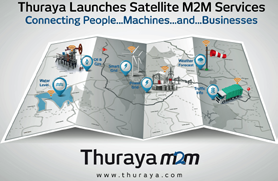 Thuraya ventured into the connected wearables sector as well, joining forces with WiCis-Sports and achieving groundbreaking positive results. With the WiCis-Sports app running on a Thuraya SatSleeve+ on expeditions to Nepal and K2, climbers and their families enjoyed a more secure experience by resting assured their vital information was continuously being checked.
New agreements and partnerships have opened up exciting new markets and ensured that no one is left behind. The company is a pioneer in the Maldives, with Ooredoo, providing fisheries and anglers with satellite connectivity. Fishing operators can access monitoring systems and services with Thuraya SatSleeve+ and SatSleeve Hotspot devices and data packages.
In Vietnam, the company's first service agreement is helping VNPT VinaPhone establish satellite services across the country. Vietnamese customers can now access the mobile satellite services and maritime communication services they need. Thuraya's XT-Lite handsets and maritime communication solution SF2500 are being introduced to consumers, government agencies and enterprise customers. Costs are being driven down by an average of 40 percent, offering unprecedented value.

Thuraya's reach across the shipping routes of Europe have been extended, as well. As Satnews editors put it, "Into the Black Sea goes Thuraya with a new service partner." With NBS Maritime, the firm's first ever service partner in Bulgaria, Thuraya advanced its regional maritime strategy into the Black Sea where an alternative to the status quo is clearly needed.
Thuraya's satellite capabilities were demonstrated at the firm's primary gateway office in Sharjah to a delegation from NASA who on a visit organized in conjunction with the UAE Space Agency. NASA's Deputy Associate Administrator, Human Exploration and Operations Mission Directorate, Badri Younes, welcomed this "great opportunity to see just how much Thuraya has grown in recent years. Thuraya has historically provided many agencies with tremendous service support, and we at NASA would like to work together closely too."
Saving and improving lives is in Thuraya's DNA. This is the company's purpose and makes a difference when knowing that what the firm accomplishes has such great impact on people's lives in other parts of the world. This humbling privilege and responsibility unifies Thuraya as a team and as an organization. In 2015, the company met the call for help that followed the devastating earthquake in Nepal.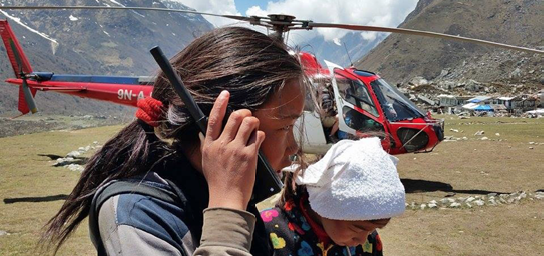 Thuraya support continues and the company is still heavily involved in providing communications to humanitarian organizations working on CSR programs for rebuilding remote communities, schools and hospitals. Similarly, in 2016, the ITU deployed 30 XT handsets and five of Thuraya's IP terminals in flood-stricken Sri Lanka.
These are momentous times for Thuraya. New announcements, services, products and updates are looked forward to during 2017, product, services and technologies that will break barriers and will further advance innovation.
Thuraya will start the New Year with the nexgen system RFP on schedule, taking the firm ever nearer to the vast breadth of opportunities to be delivered through the company's FUTURA program.
thuraya.com
---
Vector Space Systems
Jim Cantrell, Chief Executive Officer and Co-Founder
Vector Space Systems officially launched in early 2016 in response to a recognized need in the smallsat launch and space systems sectors.

Two of Vector's founders, myself and John Garvey, were also founding members of SpaceX in 2001 and I served as its first VP of Business Development through 2002. Fifteen years ago, John recognized the disruptive power of the smallsat technology that emerged in 2001 and urged Elon Musk to build a version of the small launch vehicle dedicated to launching micro satellites. Garvey went on to form Garvey Spacecraft Corporation (GSC) to pursue this small launch vehicle dream and is now a co-founder of Vector.
2016 marked Vector's inaugural voyage to become a launch vehicle company. As a fast-growing startup, the company has achieved several key successes that have accelerated the firm's product development and reduced many risks inherent to building a launch vehicle company. Much of the success this year can be attributed to a combination of good timing, an experienced founding team, investors who believe in our vision and largely to the hard work that goes into building a new company.
However, in order to achieve success, many challenges had to be overcome along the way. Vector experienced a number of significant challenges during the first year but these were faced them with determination, logic and creative problem solving skills and, in turn, overcame the barriers that stood between the company and the goal of conducting a first full scale launch in late 2017.

Vector scored an early success when the firm acquired GSC, giving the company a critical jump start in the development cycle as an experienced team with an existing vehicle design was inherited as well as a proven propulsion system and extensive flight experience. GSC designed, built and flew prototypes of the what became the Vector rocket for 15 years until that company was acquired by Vector in April 2016.
Vector continued the development that had been initiated at GSC and has made significant progress with an expanded team and funding. To date, Vector has, in nine short months:
• Conducted six full-scale engine tests of the first and second stage engine, employing 3D printed injectors
• Demonstrated 3D printed engines running on flight fuels
• Performed a test flight of the Vector P-20 on flight fuel with the second stage engine prototype
• Built a full scale engineering unit of the Vector orbital launch vehicle
• Developed and built a mobile Transporter Erector Launcher (TEL) for high rate launch operations
• Successfully conducted a comprehensive design review of the overall launch vehicle design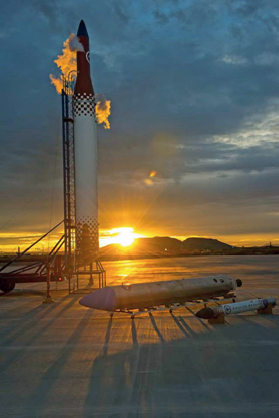 This rapid technical progress has helped Vector to secure a large number of early launch customers. Iceye, a Finnish Synthetic Aperture Radar satellite company, agreed to buy 21 launches from Vector. This set in motion a number of other early adopter customers who have agreed to purchase 103 launches, valued at $184 million in total.
One of the more notable customers to order the Vector-R launcher during the firm's inaugural year is a mission to the moon to compete in the Google Lunar X-Prize competition. Launching a smallsat to the Moon is quite the way to start a launch company.
Vector is fielding a family of small launch vehicles consisting of the Vector-R (Rapid) and the Vector-H (Heavy). The Vector-R is designed for rapid and frequent launch of payloads weighing up to 50 kg and will be available for commercial flights in 2018. The Vector-R is designed to have a launch cadence of as many as 100 flights per year.
The Vector-H is a larger vehicle based on the Vector-R design but capable of deploying 100 kg class satellites into LEO as well as launching small deep space missions. The Vector-H will be available in mid 2019 for commercial flights at launch cadences up to 25 flights per year. Both launch vehicles will operate from either Kodiak, Alaska (PSCA) or Cape Canaveral, Florida (CCAFS).
In August 2016, a second business unit of Vector was launched, known as Galactic Sky, to focus on the opposite side of the launch demand: the space segment and the Software Defined Satellite (SDS).
Vector's first investor, an enterprise software and virtualization veteran, was hired to head the division headquartered in Silicon Valley. Galactic Sky will transition the space segment from the current hardware centric state to a simpler software development proposition.
Vector's ultimate vision is one of space app developers being able to develop satellite applications on their desktop computer and then upload that app to an at-the-ready satellite constellation yielding nearly instant data and revenue.

By late 2016, Galactic Sky began developing a Galactic Operating System (OS) which will allow users to develop their space applications software through our Software Tool Kit (STK) using virtual machine technology. The plan is to develop a constellation of smallsats where users can deploy their SDS alongside some Vector strategic applications in a time-sharing mode.
This business model will allow space access to a vastly broad array of innovators and entrepreneurs, shorten the time to market for these apps, and greatly reduce the amount of CAPEX required for new space systems. This will also cultivate further demand for micro space hardware and launch and will serve to support additional product lines.
Also notable for 2016 is the support that Vector has received from local governments and communities. The most notable was in Arizona where Vector's headquarters and primary factory will be based. Pima County offered to place Vector's headquarters and manufacturing facility in their growing Aerospace and Defense Park next to Raytheon Missile Systems and Worldview Enterprises. Vector has begun the planning phase for this manufacturing facility, which will begin full production early 2018.
Vector has received strong interest from the industry and the public during the inaugural year. Investors have shown strong interest in Vector, as the company has raised $4.75 million in equity financing through multiple seed rounds and contract funding from DARPA and NASA to develop the Vector-R first and second stages. Vector anticipates closing a Series A in early 2017 to achieve orbital launch.
Despite all of the many opportunities open to Vector, the company has experienced its share of challenges. Foremost among these challenges is raising equity financing in a down year where venture capital investments have decreased in the space arena and the euphoria of 2014 and 2015 in the VC market is past. Despite this challenge, Vector's business model has still found strong interest and the firm is actively engaged with venture capital firms to close a Series A round in early 2017.
Another challenge faced was developing clear market signals that our vehicle was of appropriate size and appealed to the existing market demand. The market's strong response showed that this uniquely sized vehicle family meets the needs of the market as several early adopters signed contracts and
Letters of Intent for launch manifests extend from 2018 to 2022. This vote of confidence from the market has been a decidedly strong welcome to Vector in a growing market that promises to transition into the next trillion-dollar industry.
vectorspacesystems.com/
Jim Cantrell is a well known entrepreneur and expert in space systems and has 30 years of experience in the aerospace and high technology industries. Jim was part of the SpaceX founding team and served as the company's first Vice President of Business Development.
Jim founded two other successful aerospace and automotive engineering companies and has held CEO positions in aerospace and biometric software companies. Jim also played key roles in the development of Skybox Imaging (now Terra Bella) and has had developmental roles in numerous venture funded space efforts including Rocket Lab, Planet, Black Sky and Spaceflight.
---
ViaLite Communications
By Martin Ryan, Managing Director, Pulse Power and Measurement Ltd.
ViaLite Communications designs and manufactures RF over fiber links, predominately used in SATCOM.

The company has been established for more than 20 years, during which time the ViaLite products have evolved from ViaLite Classic to ViaLiteHD—new product developments have included the Satcom6 outdoor enclosure.
Market Changes
During 2016 there has been a notable geographic shift in demand for RF fiber links in major SATCOM installations. The company have seen demand move away from Europe with growth being experienced in the Middle East as well as in the US.

Business Changes
In line with US market growth, the company has expanded with a new US office in Washington DC. Located on Pennsylvania Avenue, in sight of the White House, ViaLite feels the office is well situated to serve an increasing number of Government customers. To address the Middle East, this year ViaLite Communications introduced a new distribution partner, Symbolise.
The ViaLite team has also evolved this year. Neil Seager now heads up the sales team, and Natasha Miller has been promoted to marketing manager and Gary Wade has taken on the role of product manager.
Product & Service Developments
One of the many new product developments during 2016 was the introduction of the Blue2 Link. Designed in response to customer demand, the Blue2 can be setup as a dual transmitter, dual receiver or transceiver to suit requirements.

ViaLiteHD L-Band links were upgraded to become L-band HTS, with a widened frequency of 700-2450MHz, which allows higher throughput satellite signals to be sent over a single fiber.
Either 3x500 MHz or 2x800 MHz bandwidths can be transferred over a single link, reducing the number of links required and therefore costs—in some cases, by as much as a third.
When coupled with ViaLiteHD spurious free dynamic range (110db/Hz 2/3), L-Band HTS is deemed the product of choice for major satellite operators.
As part of this development, a number of products in the ViaLiteHD family have been upgraded, including L-Band HTS; Long distance DWDM systems; L-Band HTS and Reference; CWDM multi-channels in a single fiber—all in 50 and 75 ohm.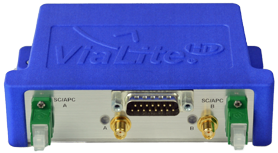 Further product upgrades this year included the Green OEM Link, which was previously known as the Broadcast Link, and the Yellow OEM Link, which was the Edge module.
The 'ODE' outdoor enclosure range was further expanded with the new ODE-B12. This enclosure holds up to 12 ViaLiteHD RF over fiber links in OEM module format, plus full SNMP (the existing ODE-B holds six links).
The ODE-B enclosures can also be used to house splitters, frequency sources, LNB and BUC power supplies, RF modules and other ancillary equipment. The ODE-B12 is constructed from stainless steel and is suitable for use in climatically hostile environments. Heating can even be added for cold weather conditions.
The main product of interest this year has remained the ViaLiteHD Ka-Band Diversity System. This has been extremely popular in the market and the company further developed the offering this year.
This is a long distance link system which can connect two locations up to 600 km apart. The system is typically used as a rain fade solution, and as an example, Telesat has found this system to be successful in linking together two of their facilities in the US.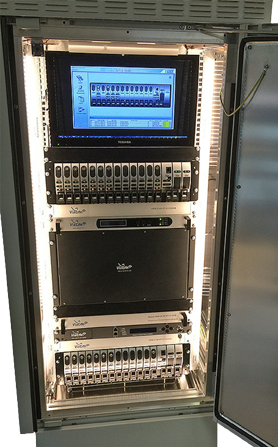 Telesat used the ViaLiteHD Ka-Band Diversity System to connect two dishes that were 60 km apart and now switch between the locations approximately 10 times a day. This provides their customers with the best signal possible, no matter what the weather and without interruption.
The link can also be used to maintain signal during periods of maintenance. The new system was showcased at IBC and generated a great deal of interest.
On the service and support front, this past summer, ViaLite extended the standard product warranty to an industry-leading five years.
The decision was also made due to the shipment of the company's 10,000th RF over fiber link as well as the company's 20th year milestone as well as in recognition of ViaLite's proven product reliability and quality.
Market Prediction & Plans For 2017
With the geo-political environment more uncertain than ever experienced before, predicting what the future may hold is difficult. However, ViaLite has a long list of new products planned and the firm is are ready to reprioritize these in line with market changes and customer needs as the year progresses.
The company remains confident that the satellite industry, particularly the ground segment infrastructure sector, remains on a path of global growth. In fact, ground segment investments have somewhat lagged behind the investment made in the space segment, but this is now changing as the ground services need to come online during 2017 to support the capacity introduced by the satellites launched in 2016.
Technology adoption is also a driver for growth in 2017. There are still satellite ground station operators using copper coax who haven't realized the possibilities of RF over fiber and the impact that technology can have on their service delivery.
Currently, an emerging application is delivering tight cellular network synchronization to support the interleaving of multiple data streams at the receiver. ViaLite is certain there will continue to be new applications where RF over fiber can make a real and significant difference.
vialite.com/
ViaLite Communications is a division of Pulse Power and Measurement Ltd. Martin runs Pulse Power and Measurement Ltd which serves a diverse set of markets from Power Electronics, Test and Military equipment, through to the Satcom industry. Martin has more than 10 years' experience in the satellite equipment design manufacturing industry.
---