The past year has been tough for the satellite industry's 'Big Three' satellite operators; now, however, the future confidences at Intelsat, SES and Eutelsat are more encouraging.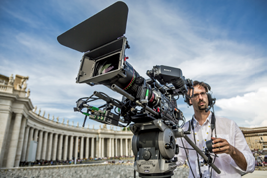 Two key events in September affected the satellite industries already dismal performance. First, on September first, there was the catastrophic explosion of a SpaceX Falcon 9 rocket that destroyed Spacecom's much-needed Amos-6 satellite.
Then, on September 22nd, there was the highly contentious Financial Times article which was headlined "Trouble on the Horizon" and suggested that a glut of capacity would continue driving down transponder capacity prices and send the industry into a commoditized tail-spin. The story did not help build industry confidence and badly damaged the operators that were already experiencing depressed share prices.
Two months later—thank goodness—wiser heads are prevailing. Each of the Big Three operators released their financial results at the end of October: Intelsat and Eutelsat on October 27th and SES on October 28th, and thus allowed the market to listen to each of the CEO's quarterly statements, examine the business plans of the operators and make a judgment on their likely performance.
In general, the market took the quarterly comments extremely well. Many of the major investment banks dispatched advice notes to their clients, and that move certainly hugely helped significant share price rebound.
The overwhelming message from the Big Three was that the US government was again buying capacity—the past few months had seen renewed contracts issued and, hopefully, an end to the terrors of further 'sequestration' and cut-backs in the acquisition of bandwidth by governments.
Laurie Davison, equity analyst at Deutsche Bank, described the situation as "Government improving and good stuff better-than-expected" specifically to SES, but his comment could be applied across the board. Giles Thorne from Jefferies, addressing Intelsat's numbers, said the operator was now "a company on top of what's right and on top of what's wrong. [Intelsat's] outlook commentary is relentlessly consistent and the reported financials are falling into line behind that."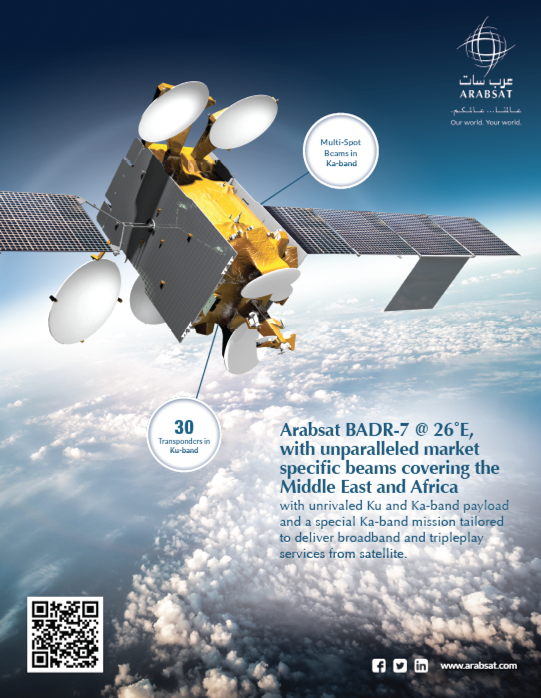 Thorne did have his "pricing rant" on the vexed question of transponder pricing, which affects every operator on the planet. But he qualified his comments by stating, "the [Intelsat] results call saw further relentless focus on pricing trends. In our view, much of the analyst Q&A incorrectly merges what's being seen in cyclical oversupply in widebeam (for years now!) into the structural price deflation from high throughput satellites (HTS). These things are, of course, almost completely distinct. This misinterpretation has its origins in the wording of the Eutelsat profit warning in May and constitutes the single biggest overhang for the entire sector. [Intelsat's] management continue to politely answer the question in front of them but we wish they would be clear that there is a real distinction here."
Thorne's comments on Intelsat's Network Services division ("renewals are currently flat—this means y-o-y trends are still a decline, but sequential declines have dwindled to nil") could easily be applied directly across the industry to Intelsat's rivals.
He gently ribbed SES for—as expected—"fudging" their quarterly numbers under layers of inorganic and organic growth and recent acquisitions, but welcomed the explanations as to the various divisions, and their prospects for 2017 and beyond, saying (1). "SES has successfully avoided another quarter of investor soul searching over earnings risk; and, secondly, this is at most a -1 percent downgrade to consensus standalone revenue (of 1.983 billion euros); the entire debate [following the Eutelsat profits warning of May] has been rather overdone (and hence the share price out-performance of October 29th)."
Berenberg Bank's Sarah Simon welcomed the "greater stability" in data/government demand. "That is a point noted also by Eutelsat and by Intelsat on their recent results calls. SES, though, delivered a much stronger performance than its peers, with a 5.1 percent decline y-o-y in Q3, or a 1.2 percent decline if we exclude the accelerated revenue recognition on the hosted payloads, which distorted last year's figures. That distortion will be absent in Q4, according to SES management, and, on this basis, we expect to see government business flat to up in Q4. Looking into 2017, the company's government backlog is up by 10 percent versus the end of 2016, reflecting new business wins. We expect this division to deliver organic growth next year."
Certainly, for SES there was plenty of other "good stuff" to talk about, said Deutsche Bank's Davison, who praised the changes underway at SES and how they were "flushing away" the "bad stuff", and adding: "The news from video is not worse than we expected, while Government is better. The 'good' stuff; mobility, O3B and bundled services is ahead of expectations. SES can generate growth in revenues, Free Cash Flow and dividend."
But Davison is not quite so enamored with Eutelsat. He said SES's "crunch point" had been passed, while Eutelsat's was still to come. "Eutelsat's crunch point comes over the next 24 months as it targets a return to revenue growth, which we think is implausible. Eutelsat's expectation of 90 percent renewal rate from Autumn US Government contracts shows a marked improvement versus 65 percent in the spring. This bodes positively for stability for both operators next year. Eutelsat has more of the bad and none of the good. Point-to-point data exposure is still 5 percent of revenues, it has diversified less into services (8 percent of revs versus 26 percent for SES)."
Berenberg also addressed this theme by stating, "While our expectation that SES would return to organic growth in Q3 has proven a tad optimistic, all the signs are there that we will see a return to growth in Q4. This, we think, will be extremely important as SES seeks to shake off the perception that satellites are a broken business model with declining revenue characteristics. Certainly, none of Eutelsat, Inmarsat or Intelsat are supportive of this argument, so SES is the flag-bearer of this "satellites can grow" thesis."
Berenberg believes in growth because...
• Video remains in positive territory, with continued new channel launches, a shift to UHD, and stable pricing.
• Government is returning to growth as budget sequestration pressures ease and SES benefits from market share gain.
• Enterprise, the biggest pain point [for SES], will soon cease to feel the squeeze from tier 2 revenue contraction, because that part of the business has shrunk so much. Corporate data, in our view, remains a global growth market for satellite, but only for those pursuing quality business with the right type of infrastructure. Berenberg believes O3b positions SES very well to capture that growth.
• Mobility is already booming but SES has yet to see the benefit of its dedicated mobility capacity, which will not begin launching until 2017. SES has signed huge capacity deals with all of the four major service providers in this market, and as the capacity goes live after the launch of the respective spacecraft, SES will see a substantial pick-up in its revenue from this segment, which is still only 5 percent of group revenues.
While challenges clearly remain for each of the Big Three, there were plenty of points for optimism. Each of the trio are looking to aircraft connectivity and mobility as a 'next big thing' and each has tied into new contracts with the In Flight Entertainment specialists (such as Global Eagle, Gogo, Panasonic) and, in SES' case, a valuable deal with Thales which covers the use of SES-17, which does not launch until 2020 but promises $100 million a year in revenues by 2024 (and includes a minimum revenue guarantee between SES and Thales). Intelsat announced a similar important deal with Global Eagle for capacity on 10 Intelsat craft (including a pair of their EPIC craft).
Maritime connectivity also figures in each of the trio's expectations. Somewhat surprisingly, Eutelsat has exited one of its maritime-focused investments (WINS-DHI) as part of a company-wide examination of its business. As is already known, Eutelsat is also shifting its Ka-band/KA-Sat activity into a new joint venture with ViaSat and has since revealed an expansion into Ka-band over sub-Saharan Africa. Ka-Sat subscribers have fallen from 190,000 to 179,000 over the past year. This is not catastrophic, but hardly encouraging.
Ultra-HD certainly figures highly in the plans for both SES and Eutelsat, although perhaps less so for Intelsat. SES is already carrying almost 20 commercial channels and Eutelsat now has a handful on air. These numbers will only experience growth. Indeed, SES' CEO Karim Michel Sabbagh believes that UHD will grow to the have the same sort of impact as that of today's HDTV channels.
In summary, the 'Big Three' are still working hard to improve revenues and margins. The prospects for In Flight Entertainment can only be positive for each of the trio. Mobility, especially in the Maritime sector, is also a strong positive for each of them if only from the Cruise sector.
While the steam has obviously dissipated from the conventional video market, there is still plenty of growth from the prospects of HDTV conversions (from SD) and the bandwidth hungry demands of UltraHD.

Senior Contributor Chris Forrester is a well-known broadcast journalist and industry consultant. He reports on all aspects of broadcasting with special emphasis on content, the business of television and emerging applications. He founded Rapid TV News and has edited Interspace and its successor, Inside Satellite TV since 1996. He also files for Advanced-Television.com. In November of 1998, Chris was appointed an Associate (professor) of the prestigious Adham Center for Television Journalism, part of the American University in Cairo (AUC), in recognition of his extensive coverage of the Arab media market.
---