The satellite market is an ever-changing world. With new companies rapidly joining the "race to space", the landscape is highly competitive, and satellite communications (SATCOM) companies need to respond to evolving market demands in what feels like real-time.
In order to stay ahead of the curve, SATCOM players must find ways to constantly innovate, bringing technologies to market and enabling new applications. Long-term plans are a must, and listening to end-users should be a primary driver behind all decisions and future roadmaps.
---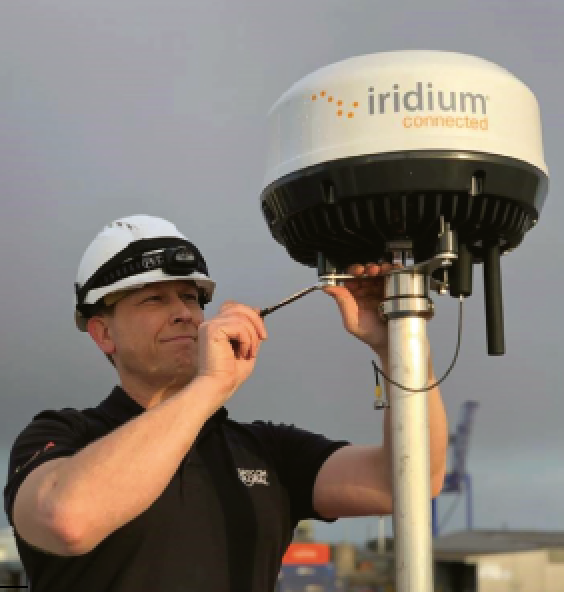 Photo is courtesy of Satcom Global.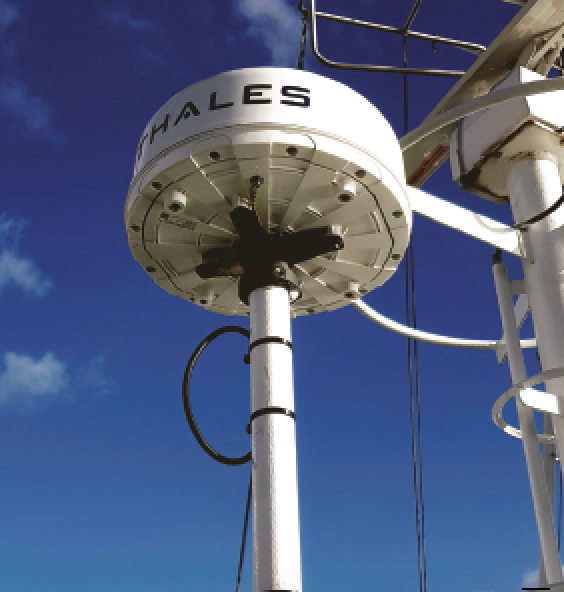 Photo is courtesy of Marlink.
---
Iridium Communications is a recent success story about how long-term vision and listening to market demands is a recipe for success. Iridium® NEXT, a $3 billion commitment to partners and end-users who rely on the unique services offered by Iridium, was exactly this type of long-term vision. Through this initiative, which spanned over a decade from concept to completion, the entire Iridium network was upgraded with new satellites and ground infrastructure.
The company manufactured 81 new satellites, launched 75 and integrated 66 brand new LEO satellites in orbit (with nine on orbit spares and six ground spares) — doing for the second time what no one else had even done once.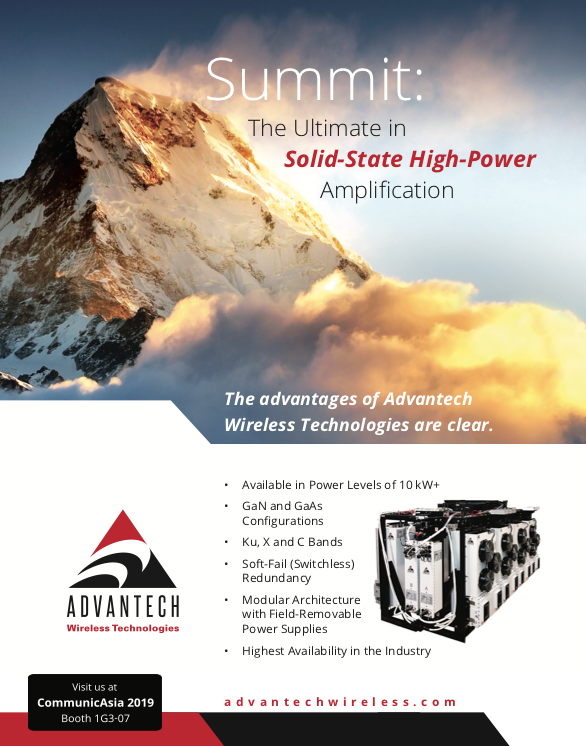 Knowing that so many end-users relied upon the original network for critical communications, while also needing a major upgrade, the Iridium NEXT campaign had to be a success. It was a matter of not only continuing its legacy, but also ushering in a new era of satellite communications by providing an innovation engine for its partners and customers, delivering never-before possible technologies.
Today the new constellation is just that — a driver of innovation, delivering multiple game-changing services to market, including the world's first-ever truly global L-band satellite broadband platform, Iridium CertusSM, among other services with global impact, like the AireonSM real-time aircraft tracking and surveillance system.
The new Iridium Certus service will deliver a variety of applications that have a role to play in every industry, however one industry experiencing an immediate impact that also holds seemingly endless opportunities for new applications, innovations and much-needed change is the maritime market.
Iridium has always recognized that mariners are in a unique position where their status quo is out in the harsh seas, where access to reliable communications becomes all the more vital. Being far away from shore, including terrestrial infrastructure is a part of the job, and SATCOM is oftentimes the only option and lifeline.
This market in particular has many needs, however, in what would be viewed as a surprise to those outside of the industry, maritime has lacked a true choice in SATCOM systems and communications options for decades. Historically, mariners have had to sacrifice bandwidth for price, or vice versa, and have been limited to one system for a required and vital safety of life service called the Global Maritime Distress and Safety System (GMDSS). These limitations have slowed the pace of innovation, leaving end-users with limited access to new and evolving technology.
However, with the launch of Iridium Certus on an operational next-generation network, a true choice now exists for mariners. Enabled by the new Iridium constellation, the service brings faster speeds and higher bandwidth at competitive and affordable price points, eliminating that historic sacrifice.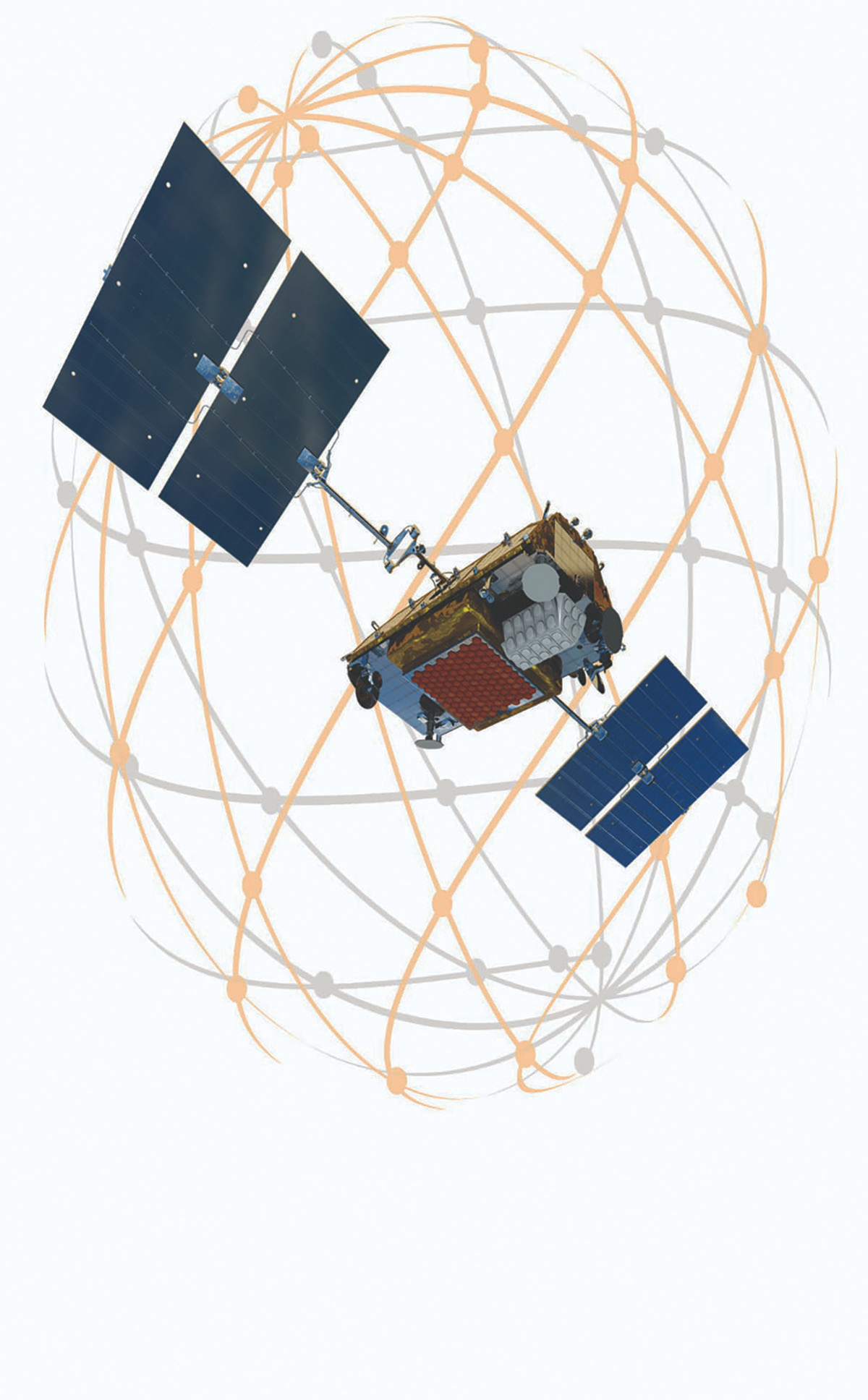 Iridium Certus services are provided
through Iridium Connected® equipment
to support broadband and, soon,
narrowband voice and data capabilities
for ships, vehicles, aircraft, and IoT
devices. One terminal can deliver a range
of services from multiple high-quality voice
lines to the highest throughput L-Band data
speeds available, allowing simultaneous
operations for business efficiency.
rtistic rendition above is of an Iridium
NEXT® satellite.
Additionally, as Iridium's network is in Low Earth Orbit (LEO), the service has the low latency rates mariners have been craving, and its L-band user network is also more resistant to inclement weather events compared to Ku- and Ka-band services. The new terminals are small, light-weight and easy to install, eliminating the need to work around cumbersome antennas and equipment, and streamlining the installation process.
In May of 2018, Iridium was also recognized as the second-ever GMDSS provider for satellite services, breaking a decades-long monopoly. This was a major moment for the maritime industry because with this recognition, Iridium can begin working to deliver a much-needed upgrade, with complete global coverage, to a life-saving service.
Most importantly, as mentioned earlier, the service is completely global, providing a pervasive and uniform service regardless of location — and is, and has been, the only service able to do so. No matter where an end-user is, they can expect the same high quality of service, without concerns of their latitude or mountainous regions blocking their ability to communicate.
Adoption of the service has been seen across multiple verticals from the get-go. Since the official service launch in January of this year, large global enterprises, ranging from railway companies to shipping organizations, have jumped on the opportunity to add Iridium Certus to their communications portfolios.
For instance in the maritime market, Briese Schiffahrts, a large fleet management company, is upgrading its current systems to Iridium Certus, citing the transition as a "game-changer." With the new service, they now have real-time connectivity anywhere in the world, meeting a major widespread need. Their shipboard communications and crew members are now always connected, with the highest L-band throughputs from the most competitive broadband offering.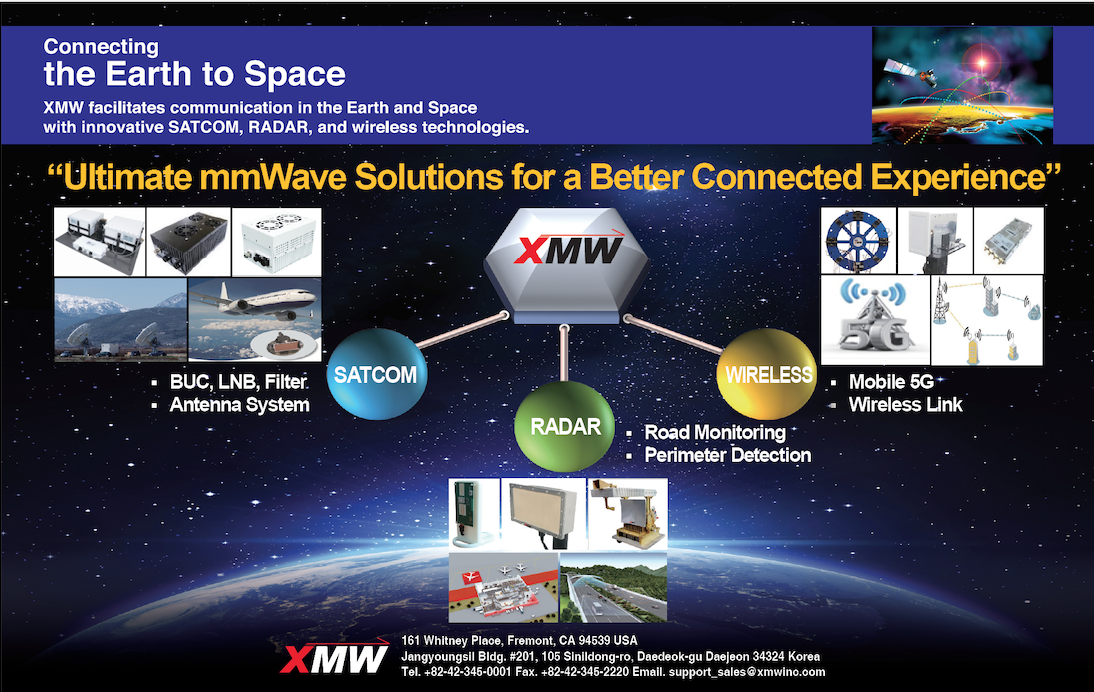 In addition to immediate market needs, focusing on long-term demands is critical for success. Like much of the world, the maritime industry is moving toward a connected environment. Maritime SATCOM providers must look at ways to enable the digitalization of shipping and explore ways to connect mariners beyond traditional means in order to succeed.
For instance, a multi-service platform such as Iridium Certus can be built into any ship application, supporting efforts to make shipping more autonomous. The service can support critical systems on board a ship, like navigation, that require reliable and real-time connectivity, and can also enable more behind-the-scenes applications like preventative maintenance efforts and remote fleet management, which are critical to the overall health and functionality of a vessel.
With this shift toward a connected ship environment, SATCOM companies must deliver innovations and solutions that promote a more sustainable and environmentally friendly industry. Through flexible platforms like Iridium Certus, multiple applications can be installed on a vessel for various elements of ship performance, such as fuel efficiency.
The service can support technology that monitors external factors, such as maritime organisms that affect a vessel's hull, causing increased drag which leads to extra emissions. Solutions like this support real-time action, allowing crew to act fast and make changes on the move that cut down on emissions, and ultimately benefit the environment.
This has been a long road for Iridium; however, the future is looking brighter than ever before. With a continued focus on meeting and anticipating market demands, new technologies, services and innovations will continue to be brought to fruition.
The new Iridium satellite network is the innovation engine that keeps things running, and all verticals, not just maritime, have a lot more opportunities on the horizon.
www.iridium.com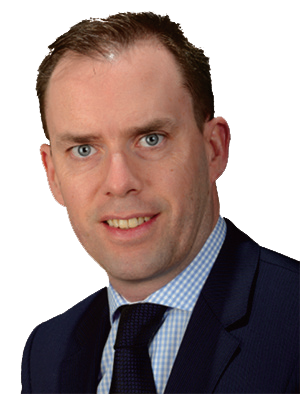 Wouter Deknopper brings almost 20 years of experience in the satellite industry to his position as Iridium's Vice President and General Manager of the maritime business line. He is responsible for bringing new services and products to market in alignment with Iridium's initiatives while attuned to the needs of the end-users in these industries.
Based in Belgium, he began his career in the satellite market with SAIT Communications and then joined Marlink, part of Telenor, before coming to Iridium in 2005. Wouter has extensive knowledge and experience in business development, consulting, project and partner management in m2m applications, security, land mobile, aviation and maritime.
Mr. Deknopper holds a Master's degree in Social and Political Sciences from KU Leuven in Belgium and an Advanced Master's degree in European Law from the University Jean-Moulin III Lyon in France.
---