Four key satellite operators have given a real clue to the 'state of the market' for their DTH video businesses: SES, Intelsat, Eutelsat and Telesat. Each is suffering from stagnation and even decline in their Video divisions.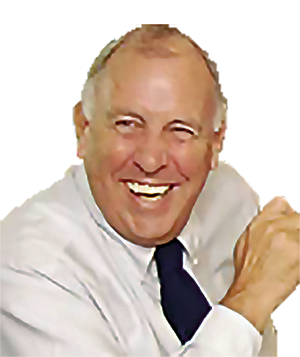 This is not to say that their DTH/DBS businesses have no future. Clearly they do, but in North America and much of Europe, there's no prospect of growth. Indeed, the quartet's latest financials show that digital compression plus the abandoning of 'standard definition' channels have led to a significant reduction in bandwidth demands.
One strong case in point is Paris-based Eutelsat which, on May 14, issued their fifth downward revision in the firm's market guidance in the past seven quarters. May 15 saw investors give the operator a good kicking, and the company's already depressed share price tumbled a further 8 percent to just 15.10 euros, and significantly down on the 22.83 euros high-point of 2018.
Eutelsat had reported a 3 percent drop in its nine month revenue numbers (to March 31), to 994.8 million euros, and advised investors that their current year's trading guidance (which ends on June 30) from "slight growth" (+1 percent) which they trimmed to "broadly stable" in October, to another decline documented on May 14th announcing an anticipated cut of -3 percent for the year.
"2019 is not quite the tipping point for growth Eutelsat was expecting," Morgan Stanley analysts said, describing the modified guidance
as "disappointing."
That understatement was bluntly dismissed by analysts at Deutsche Bank which, in its summary, advised clients to "sell" Eutelsat shares, saying that despite an extra 30 million euros benefit in taxation changes, that's not enough to offset a "sequential worsening" of revenues which now makes any prospects of "slight growth looking hopelessly optimistic." Indeed, the bank adds that future growth targets and the hopes of additional cash returns "look seriously imperiled by the need to invest to diversify into LEO or MEO [satellites]" in
the future.
---
---
Deutsche Bank stated that Eutelsat consumer broadband offering was a "proven flop."
Investment bank Exane/BNPP's analyst Sami Kassab said, "Over the last three years, management has been successful in improving all metrics below the top line, but it continues to underestimate the revenue pressure it currently operates under."
However, analysts at Berenberg Bank, urged their clients to 'buy' Eutelsat stock on the basis that it was now far too inexpensive. "We appreciate Eutelsat is not a stock for every investor, but for those looking for value with a high dividend yield, it looks particularly attractive. With the shares now back down to the levels where we upgraded, we reiterate our Buy rating with a new price target of 20 euros."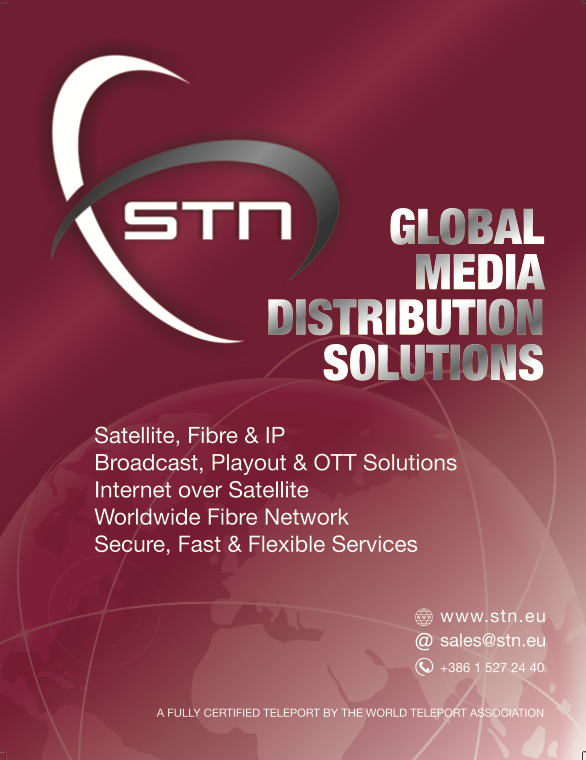 Also tending to a more positive view was Jefferies, where analyst Giles Thorne said, "It's important to note that Video as a whole is tracking to guidance and slightly ahead of consensus. Against our published view, total channel count continues to rise (+3% y-o-y) while Hotbird channels remains stable-ish (-8 q-o-q, -3.9% y-o-y). Indeed, Eutelsat's Hotbird (where the secular decline debate is fiercest) saw another quarter of consumed Mb/s growth (+2%, from +4% y-o-y in 2Q19)."
At March 31, 2019, the total number of channels broadcast by Eutelsat stood at 7,021, up 2 percent and by 3 percent, stripping out the effect of the disposal of Eutelsat-25B satellite. HD penetration rose an impressive 11 percent to 1,509 channels, implying penetration of 21.5 percent of channels as compared to 19.7 percent a year earlier. Eutelsat said the order backlog stood at 4.4 billion euros as of March 31, 2019, versus 4.6 billion euros as of December 2018, reflecting natural backlog consumption in the absence of material Video renewals. This was equivalent to 3.1 times 2017-18 revenues. Video Applications represented 76 percent of the backlog.
Eutelsat's number of operational 36 MHz-equivalent transponders stood at 1,418 at March 31, 2019, broadly stable (versus end December 2018) and slightly down year-on-year, mainly reflecting the disposal of Eutelsat-25B in August 2018. The number of utilized transponders stood at 960, down 10 units versus end-December. Year-on-year, they were up by nine units on a reported basis and up by 17, excluding the disposal of E-25B. The evolution versus end-December principally reflects lower Fixed Data volumes in Latin America.
The Q3 numbers (to March 31) from SES were similarly worrying. They showed overall revenues down 2.3 percent at 489.6 million euros, with the company's Video division suffering badly, with revenues down a worrying 7.3 percent (y-o-y). The operator's Network division continues to perform well with revenues up 5.4 percent.
U.S. Video revenues showed a similar decline where SES is heavily involved in delivering video channels to cable and IP operators — they were down 4.5 percent. However, a stronger performance came from the company's Government division which grew 9.6 percent and Mobility, which saw 8.7 percent growth, both helping the overall picture.
"As expected, North American revenue decreased, primarily driven by the reduction in wholesale business related to a specific satellite used by a single customer. The ongoing switch-off of Standard Definition TV channels, which had already been replaced with HD TV channels, also contributed to the lower (y-o-y) revenue development in this region," said SES.
SES' CEO Steve Collar said, "Notwithstanding challenging market conditions in Video, SES' reach continued to grow and we now deliver prime video content to over 355 million households, or one billion people across our video neighborhoods around the world. The recent deals we signed with Discovery, Nordic Entertainment Group and Crown Media highlight our approach to partner with the biggest broadcasters to deliver the best services and viewing experiences anywhere to any device. In addition, we continued to expand our international footprint with new partnerships such as Benin and our growing technical reach in Africa, Asia Pacific and Latin America."
SES said it is now delivering 8,289 TV channels around the world, up 7 percent y-o-y and in the process showing that there is life in DTH, but only in the Latin American and the Asia-Pacific regions.
Intelsat's CEO Steve Spengler told analysts that the company's overall revenues this year would be about $60 to $70 million less (to $2.03 billion). Around $45 to $50 million of this shortfall is a direct result of the loss of Intelsat IS-29e satellite, which was declared a total loss in April.
CFO Jacques Kerrest explained that the loss of IS-29e represented a 'triple hit' in terms of income. "One, we are losing current customers on the I-29e satellite. Two, we had some new revenue expectation on that satellite. So that's the second bucket of loss. Then, the third bucket of losses, we are obviously using capacity on our own satellite to restore our customers and therefore we will not be able to sell this." Total quarterly revenue for Intelsat was $528 million in Q1/2019, a decrease of $15 million as compared to Q1/2018.
Intelsat's fill rate was an impressive 78 percent. Intelsat expects full-year 2019 revenue in a range of $2.000 billion to $2.060 billion. Intelsat's backlog of firm contracts declined some $200 million to $7.9 billion as of December 31, 2018.
There's now little doubt that the name of the game going forward for SES, Intelsat and Telesat is their MEO/LEO activity. SES is busy with their existing O3b fleet and commitments to mPower expansion from a fleet of new MEO craft starting next year. Intelsat is an investor in OneWeb, while Telesat is absolutely committed to their LEO constellation.
Technically, Ottawa-based Telesat is already a member of the LEO 'club,' given that it launched a 'Phase 1' test satellite in January of 2018. CEO Dan Goldberg told analysts that the company expected to receive official quotations from a pair of satellite builders this summer and would then award a contract.
France-based Airbus and a consortium of Maxar-Thales Alenia are the bidders for the Telesat contracts which are reportedly worth some
$3 billion.
Goldberg had not confirmed the precise number of LEO satellites the firm would order, but the operator has previously said that there would be natural 'break points' at 112 and 192 satellites before reaching a target 292 craft, although it has also been stated that an eventual fleet could expand to number 512 satellites.
Telesat wants to have the fleet operational by 2022 and the company has already signed launch contracts with Jeff Bezos' Blue Origin rocket launch business. Goldberg told analysts that Telesat was now studying how to fund the new LEO fleet. Options include tapping into the company's existing cash balances from the their existing geostationary income from its Anik and Telstar fleets, or raising fresh funding or seeking low-interest export-credit loans.
However, the current bottom line shows that Telesat's revenue fell some 4 percent at C$222 million (and a net income of C$172 million). Telesat's backlog was C$3.7 billion.
The one major operator which did not have a defined LEO/MEO plan is Eutelsat, and thus might be criticized for being slow with any sort of anticipated broadband expansion. CEO Rodolphe Belmer is addressing this with a scheme to tap into Internet of Things (IoT) demands. Eutelsat will launch an IoT LEO constellation with capex per satellite of $1 million (including manufacturing, launch and insurance). These are narrow band satellites (and much less expensive than broadband LEO satellites a la OneWeb).
Equity analysts at investment bank Jefferies summed up Eutelsat's financial prospects as being "Mañana (again)". However, in truth, the description could apply to any of the 'big four' players.
Other analysts (from Berenberg Bank) said that Eutelsat's different geographic and application exposure to peers — leaving it less exposed to the "really bad stuff" — but its focus on cash flow generation is a key differentiator.
Berenberg added that Eutelsat's Video division revenues were admittedly weak but still remained a significant 'cash cow'. That is similarly the case for the other members of the 'big four' club.
One way or another, whether in their strong home markets or because they have significant Latino and Asian business, these companies are all sitting on valuable DTH 'cash cows'. In many cases, those markets may be 'mature' and the threat from 'cord-cutting' and the growth of OTT options are pure guesswork at this time.
DTH continues to remain the best method to deliver TV signals to millions of customers — long may DTH continue.
Senior Columnist Chris Forrester is a well-known broadcasting journalist and industry consultant. He reports on all aspects of broadcasting with special emphasis on content, the business of television and emerging applications. He founded Rapid TV News and has edited Interspace and its successor Inside Satellite TV since 1996. He also files for Advanced-Television.com. In November 1998 he was appointed an Associate (professor) of the prestigious Adham Center for Television Journalism, part of the American University in Cairo (AUC), in recognition of his extensive coverage of the Arab media market.
---