---
It is safe to say that 2020 has been a strange year for most dominated by an international pandemic changing the way we live but also the way we do business. Along with many others, we were at SATELLITE 2020 when the world suddenly changed, and lockdowns began to happen across the globe. Despite fewer attendees than last year, the show was overwhelmingly positive for us, allowing us to present our drone antenna testing technology for the first time.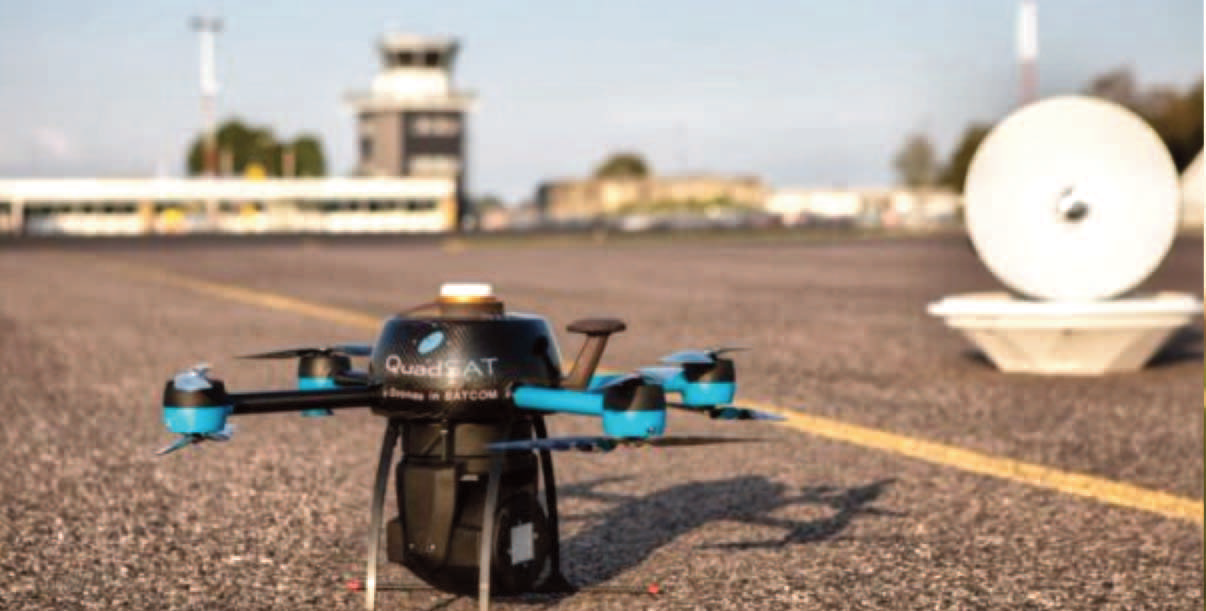 We were supposed to conduct several tests with different satellite operators this year, but because of travel restrictions, this was not possible. The lack of international travel, therefore, enabled us to keep the employees busy by focusing increasingly on in-house testing to get closer to our end product that will launch in March of 2021. Our team's focus has especially been on adopting autonomy from the robotics industry, making each flight fully automated making sure that every test is repeatable and not relying on a human operator.
Virtual Demos
We had to rethink the way we met our customers and started focusing increasingly on making it virtual. With a solution such as ours, it is critical to be able to demonstrate in real-time in order for satellite operators, antenna manufacturers and other stakeholders to see the technology in operation and understand its potential. Therefore, we put focus on working out how to best deliver the same demos in a virtual environment. This also saves a great deal of time, as we eliminate all travel time, which we can then spend on research and development.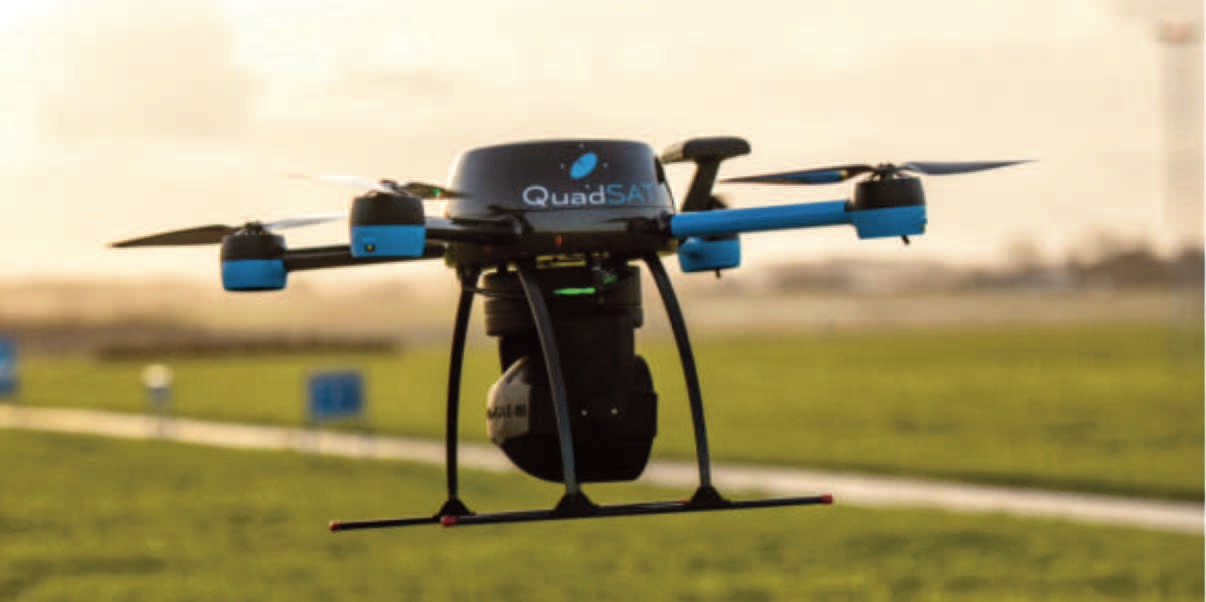 A New Round of Funding
We successfully conducted virtual testing and demos, in collaboration with GVF, ESA and several other leading satellite operators, to make certain industry standards are met. Last autumn, we announced an exciting collaboration with the European Space Agency (ESA) to further develop our UAV testing solution to comply with industry-wide antenna performance protocol, SOMAP (Satellite Operators' Minimum Antenna Performance Requirements) and test requirements for individual satellite operators. Compliance with SOMAP is especially highly important to QuadSAT — this is the key to our goal of being able to offer operators a highly accurate and effective form of testing.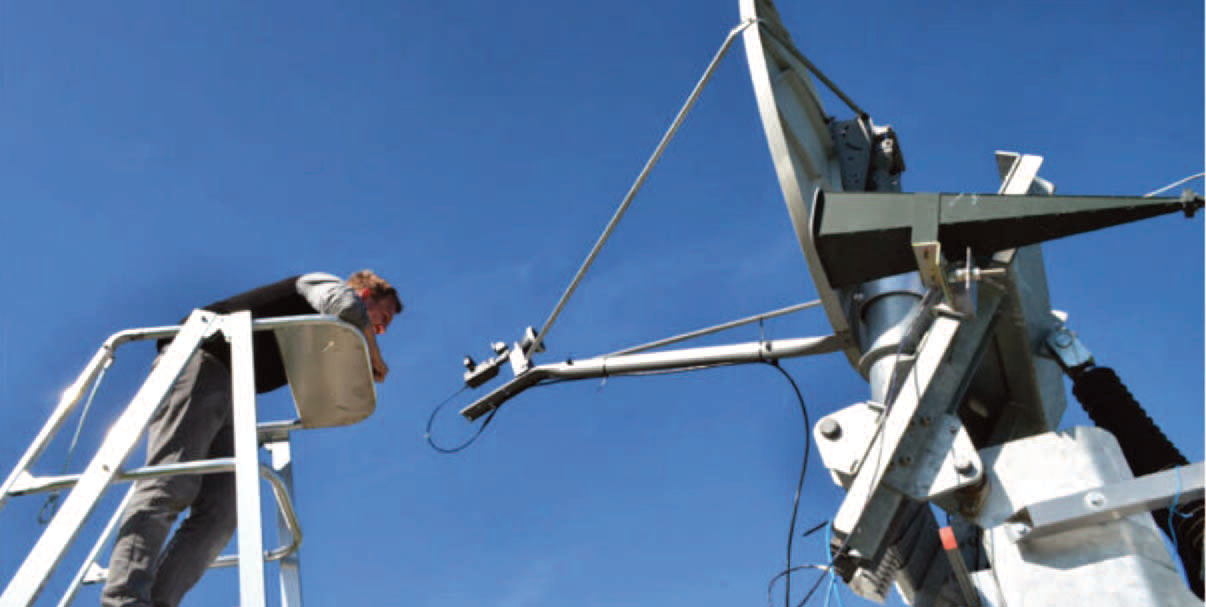 Despite all the uncertainty, the industry and the world, in general, is currently facing, we were excited to secure the largest venture investment in a Danish drone tech company in history. The round was led by Seraphim Capital, the world's first venture fund dedicated to space technology, Vaekstfonden, the Danish state's investment fund, and Angel Investor, Helge Munk.
As I outlined in a recent article, investment is more important now than ever before for the satellite industry. We need innovative ideas that will increase efficiency, reduce costs,and ultimately make satellite an attractive alternative to, or in combination with, other communication technologies.
Bringing the Product to Market

Another factor accelerated by having the time to immerse, and the investment to make it a reality, is our product launch. We have been able to truly accelerate product testing, meaning we can transition our current technology — offered as a service now —to be sold as a product for third-party users.
Our product launch will achieve two main things for the industry. First, it will make the process of testing much quicker, simpler and more cost-effective, with the opportunity to own private test facilities operating in the air instead of investing money in real estate and advanced test facilities. Secondly, it will free up valuable time of research institutes and universities that are currently carrying out much of this testing. In turn, this will allow these organizations more time to work on new research to further other innovations in SATCOMs.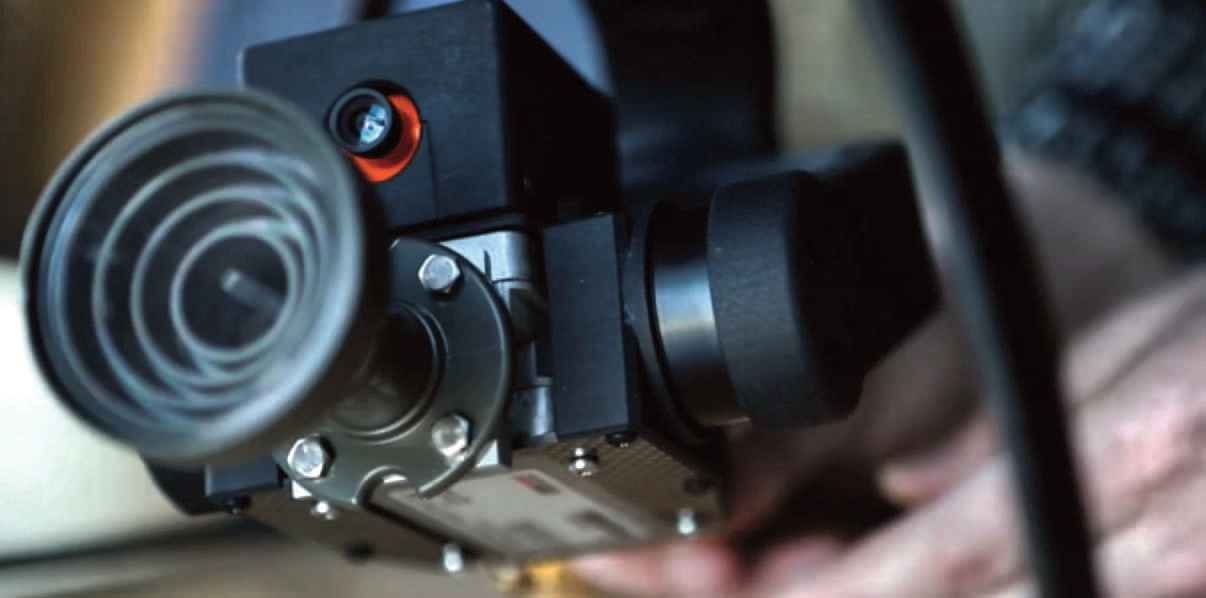 We are excited that our product will now be ready for commercial launch in March of 2021. We would have liked to demonstrate the launch of our product at conferences in the spring; however, as many conferences are already postponing their events, we are preparing a virtual product launch available to everyone who would be interested in watching this milestone.
We will continue to demo our product virtually to stakeholders and many of these demonstrations are already occurring.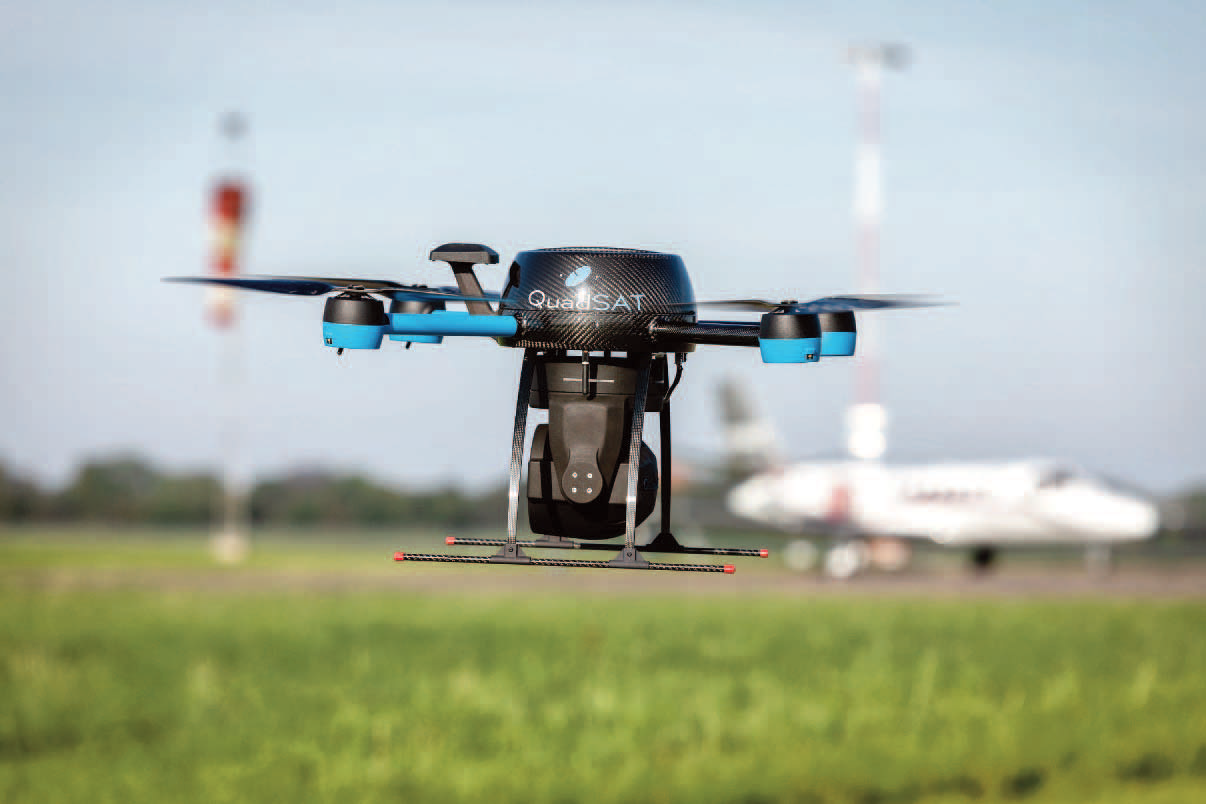 Adapting for the Future
If there is one element the satellite industry has always been able to do, it is adapting to change. While the world is struggling to contain a pandemic, the satellite industry has continued to provide key services throughout, as it has done for many years during global recessions, countless conflicts and more.
Throughout the pandemic, QuadSAT has raised funding and continued hiring new employees to accelerate the product development which is making it possible to offer a new solution in the industry. By having a virtual demo setup, we allow customers to get to know the product in detail before making a purchase, allowing us to explain the value we provide with our solution.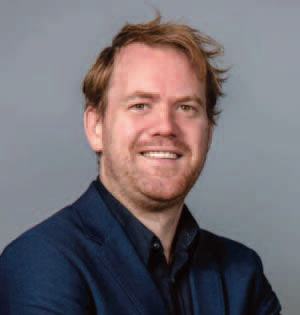 We do, however, look forward to meeting industry professionals again once industry events are allowed to re-start and are excited to showcase our exciting technological developments in person, whenever such become possible.
Author Joakim Espeland is the Chief Executive Officer for QuadSAT.
---
Responsive Access
With 2020 coming to a close, the world seems more connected than it ever was previously. After a globally shared experience, and more people working from home, it has never been easier to connect with others who share your interests, even if you cannot always meet in person.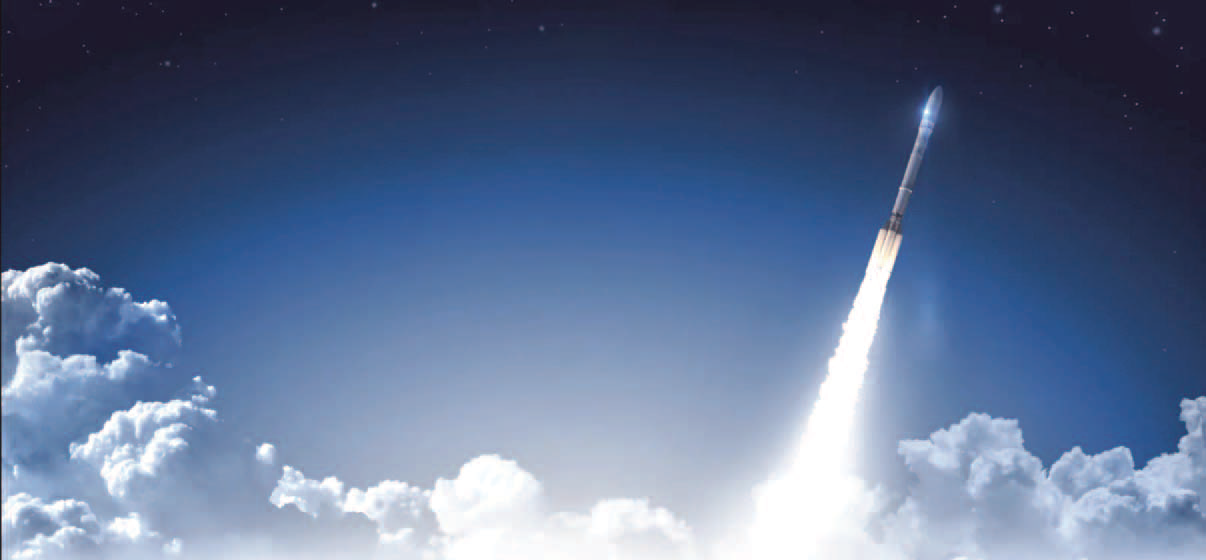 Attempting to embrace this new reality is Responsive Access, a Scottish launch brokerage firm that aims to simplify access to space by connecting launch vehicle providers and satellites operators together.
This year, Responsive Access has quickly grown from a formative idea to a company well on its way to developing a digital 'one-stop-shop' solution for launching satellites, enabling cost effective and reliable launch opportunities for all parties in the supply chain.
Responsive Access is based in the UK, at the Higgs Centre for Innovation in Edinburgh, a modern development on the site of the prestigious Royal Observatory of Edinburgh. The company are participants in the European Space Agency's Business Incubation Centre (ESA BIC UK), a program funded by the UK Science and Technology Facilities Council (STFC) and the European Space Agency (ESA).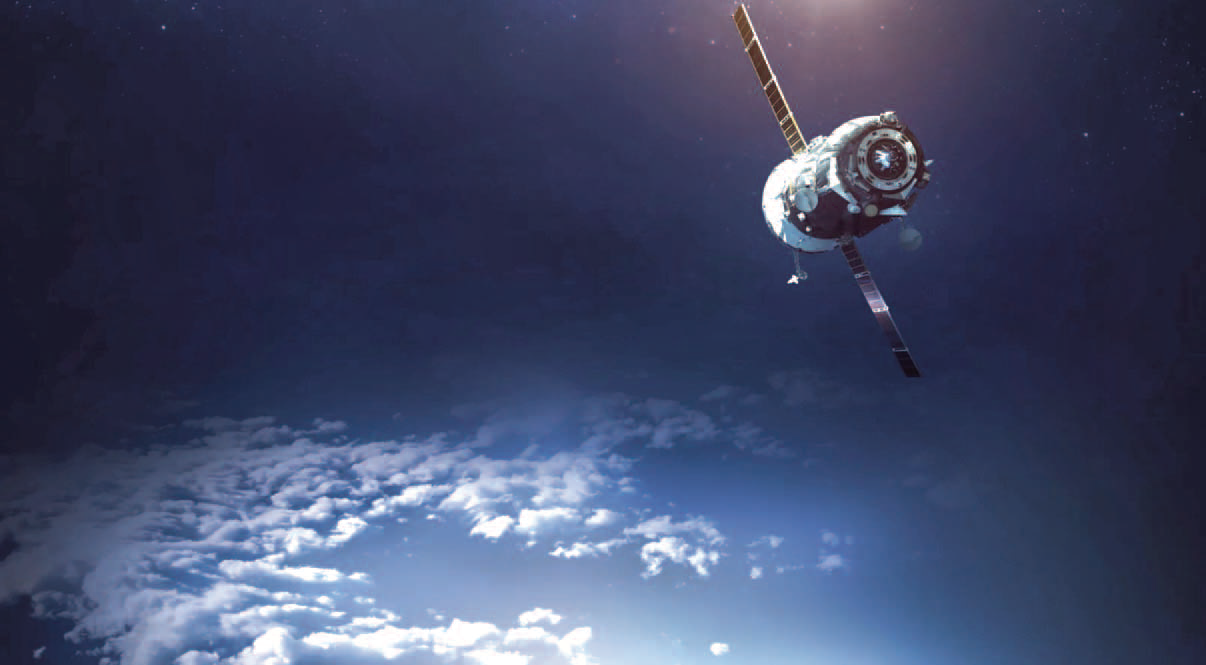 Since the close of 2019, ESA BIC has supported and mentored Responsive Access in a variety of different ways that have helped to shape the business and enhance the company's original proposition. Being based in Scotland's capital city has also allowed the company to capitalize on the wealth of academic talent that can be found across Scotland's 'Central Belt' region, as well as an ecosystem that is quickly growing to be known as the Space Data Capital of Europe.
Responsive Access' core expertise is around mission management planning for smallsat launches. However, as a new space broker and provider of ancillary launch services, the firm supports clients beyond simply matching them with launch opportunities that meet their exact needs.
To achieve the company's overall goal of simplifying access to space, their proprietary mission management tool allows users to upload requirements, not just around the launch of their payload, but also around factors such as environmental testing, insurance procurement and licensing. This 'full lifecycle' approach is part of the reason that the company selected the ESA BIC location in Edinburgh to establish itself, with a plethora of environmental testing facilities and cleanrooms available on-site at the Higgs Centre for Innovation.
Prior to the full impact of COVID-19 being felt in Europe, Responsive Access had enjoyed a fruitful start to the year. Through the Department for International Trade's (DIT) 'Exporting is GREAT' campaign, Heathrow Airport awarded Responsive Access funding to support their attendance at the lively SmallSat Symposium in Silicon Valley, presented by Satnews Publishers. This event in February allowed Responsive Access to meet satellite payload customers as well as potential future launch partners, with the team visiting the facilities of Virgin Orbit and Relativity Space, among others. From the momentum of this event, Responsive Access was able to grow, despite the onset of the pandemic, increasing the size of the team and starting work on their software solution for mission management.
From late March, like so many other companies, the Responsive Access team took the decision to work remotely before the national lockdown in the UK came into full effect. Since then, Responsive Access has been actively attending and participating in virtual conferences, networking events and webinars to continue to build portfolio of partners and a pipeline of customers looking for launch opportunities across the next few years.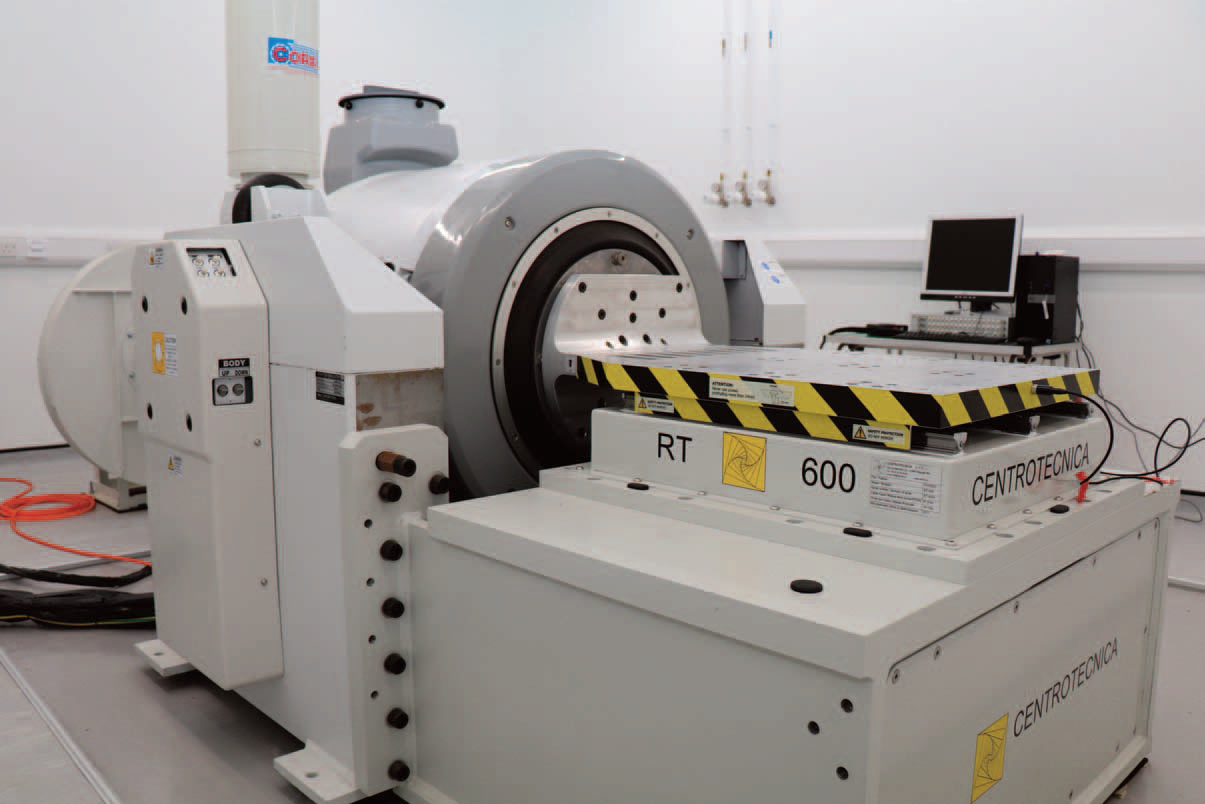 Using old fashioned phone calls in combination with digital video conferencing technology, the firm was able to secure several Letters of Intent from satellite manufactures, launch vehicle providers, and other firms that participate in the satellite supply chain, from almost every continent.
In addition to connecting smallsat manufacturers with launch vehicle providers, Responsive Access also has been working to enable academia to play a more active role in the launch side of the global space network.
With Memorandums of Understanding signed with cubesat teams from the University of Edinburgh and Glasgow University, as well as with the University of Aberdeen, the company hopes to help the next generation of payload manufacturers and engineers reach orbit through their respective student launch groups.
Throughout the year, Responsive Access was fortunate enough to be awarded a number of small grants to help the organization boost the team in a way that didn't involve too much risk for a start-up during a global pandemic, including being able to bring on some exceptional interns via the Satellite Application Catapult's Space Placements in INdustry (SPIN) scheme and other similar initiatives through Scottish Universities.
Thanks to these funding streams, the company was able to bring in five interns over the summer that worked to accelerate the development of the mission management portal and the company's understanding of the market effects of Brexit, at a time when in-person business development was impossible. Consequently, rapid progress was made on both the software solution and around business intelligence, which will assist the company with its plans for the coming year.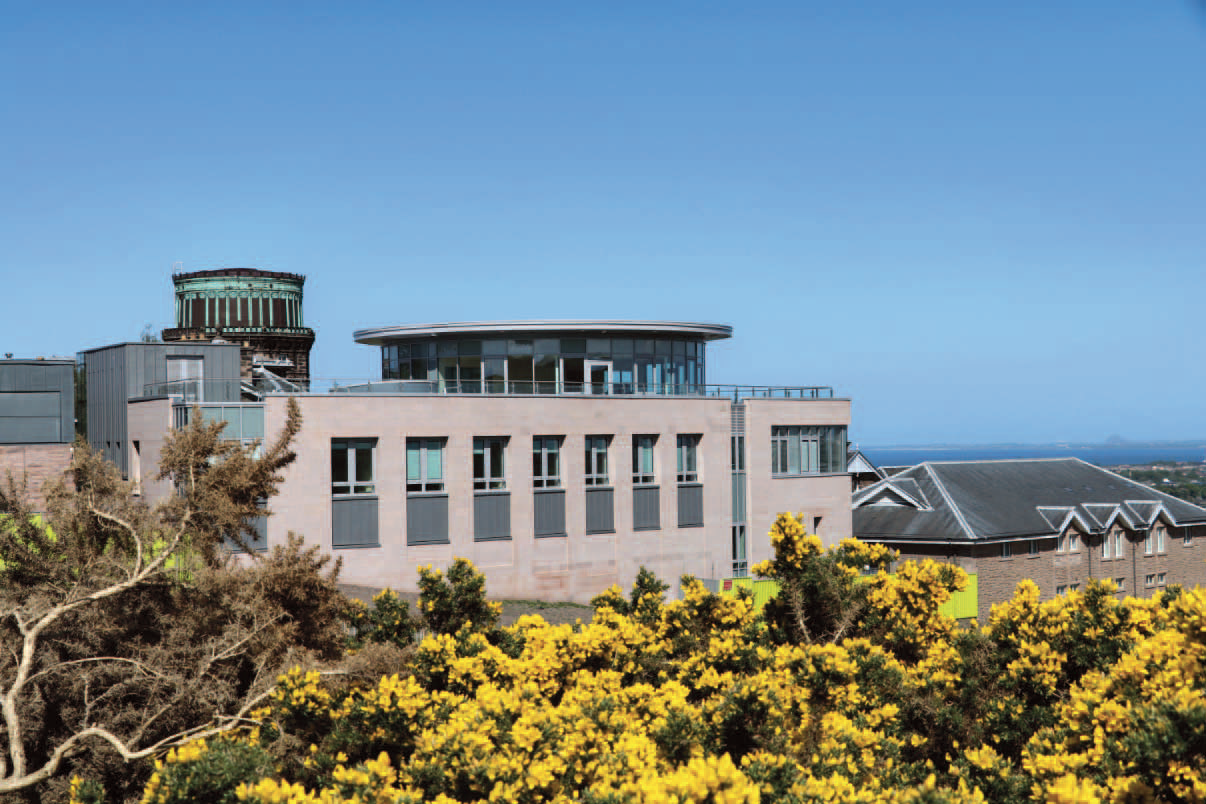 One of the projects, funded by Scottish Government's Business Support for BREXIT was to establish how BREXIT could impact the Space Sector. A large number of student applicants expressed interest in this project and the successful applicant created a comprehensive 30 page document detailing everything from how it may affect supply chains and logistics, to the use of data from current EU satellite programs.
With many delays and project cancelation effecting the entire industry, 2020 has been a year like no other. More than ever, new space companies had to embrace the new space ethos of flexibility and responsiveness.
However, Responsive Access is confident that 2021 will bring new hope and is currently focusing on three key activities.
The first is completing the development their mission management software platform and unveiling it on the market.
Secondly, is to continue to establish and maintain relationships with customers and suppliers as the organization moves towards gaining space heritage through guiding a first client through the launch process.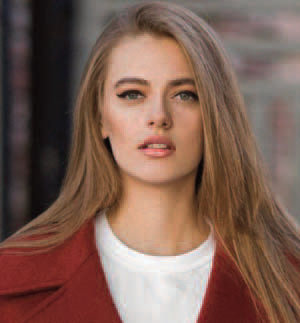 Finally, the company is focused on successfully graduating from the ESA BIC program, an initiative that has been more valuable than ever throughout a challenging year.
www.responsiveaccess.com
Author Krystyna Lenshyna is the Chief Operating Officer at Responsive Access. She has several years experience in the new space sector, having worked for a leading launch vehicle manufacturer before moving to Responsive Access. She uses her knowledge of launch standards and processes to help smallsat companies plan, secure and carry out orbital and sub-orbital space missions. Along with her strong background in Business Development and Client Relations, Krystyna has a passion for market intelligence that she rigorously applies to the upstream space sector.
---
SatADSL
SatADSL ends the year with extended global reach and an enhanced PaaS offering for 2021 and has experienced growth and growth and development during 2020, all amidst challenges that have forced the company to adapt to a rapidly evolving world.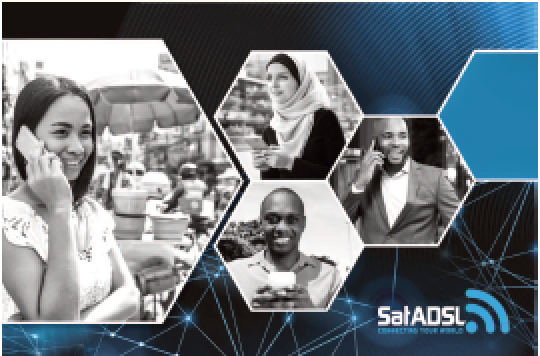 The company has remained committed to, and remains on track, to deliver its vision of offering continent-to-continent satellite connectivity services and disrupting the traditional methods of delivering satellite services in its wake. With its flagship Cloud-based Service Delivery Platform (C-SDP), that enables hubs and teleports worldwide to interconnect no matter the technology, the company has extended its reach and influence through global Points of Presence (PoPs) that make the platform accessible to wider markets and which replicate SatADSL's European and African models. This has broadened the reach to the commercial market (mainly ISPs and large organizations), with a unique portfolio of connectivity services such as; contended services, the software-based VNOFlex, pre-paid vouchers, and congestion based services.
Funding and support provided through the European Space Agency's (ESA) ARTES project have been important for the development of the technology required for the new cloud-based service and to widen SatADSL's offering at both ends of the Internet bandwidth supply chain. This opens up SatADSL's unique portfolio of connectivity services and management tools, offered to satellite teleports worldwide in the form of Platform-as-Service (PaaS) and available across all satellites, technologies, frequency bands, and regions at a highly competitive price, to a wider market and positions the company as the first 'satellite service superstore.'
ESA Funding + Added C-SDP Security
To address new markets in 2021 and beyond, SatADSL has secured funding from the ESA to support its own enhancement of the C-SDP. ESA's ARTES program enables European companies to explore innovative concepts to produce leading-edge SATCOM products and services.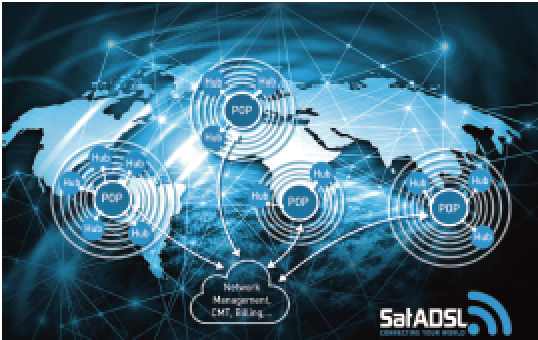 The 'Competitiveness & Growth' element is dedicated to the development, qualification and demonstration of products, systems and/or applications. Initially, SatADSL focused on providing services to Africa, where much of the population lack terrestrial services and rely on satellite-based options. For four years, SatADSL has also targeted satellite and teleport operators and proposed access to its platform in the form of a PaaS in order to offer them all the embedded advantages of it.
ESA's match funding will enable SatADSL to develop, test and validate security upgrades to its flagship cloud PaaS offering. Corporate and governmental organizations around the world are increasingly requiring higher levels of security when transmitting sensitive information, such as payment or healthcare data across the globe.
As an aggregator of high-end satellite services, SatADSL can offer a competitive advantage to European teleports by giving them an unique secured and resilient PaaS service that they can use for improving their own service offering to their own customers while at the same time monetizing their unused satellite capacity with new customers.
Technical developments during the two-year project, which was completed in July of 2020, have enabled SatADSL to offer its services to teleports as well as satellite operators, unlocking new revenue opportunities for operators without them having to make significant technology investments. The PaaS solution is provided on a risk-sharing model and enables operators to sell on their capacity anonymously.
Through SatADSL's platform, Service Providers can also offer their own branded vouchers, allowing customers to buy access as and when they need and can afford it, and allocating bandwidth accordingly. SatADSL is also able to provide brokered satellite bandwidth globally, having added additional PoPs in multiple continents to connect its cloud C-SDP platform to — for users, this avoids any additional latency associated with fiber on top of the unavoidable latency of geostationary satellite communications.
Expansion to the Americas
SatADSL's mission to evolve as a continent-to-continent satellite services provider was propelled forward through the firm's expansion in to the Americas this year, as it established a new PoP in Orlando, Florida, and partnered with teleport operator Andesat in the LATAM region. SatADSL successfully installed a PoP in Florida to deliver operators in the Americas, including LATAM and the Caribbean. The PoP unlocks range of benefits, such as accelerating operators' go-to-market time, thanks to the complete suite of ready-to-use tools available on the C-SDP at all levels of the value chain.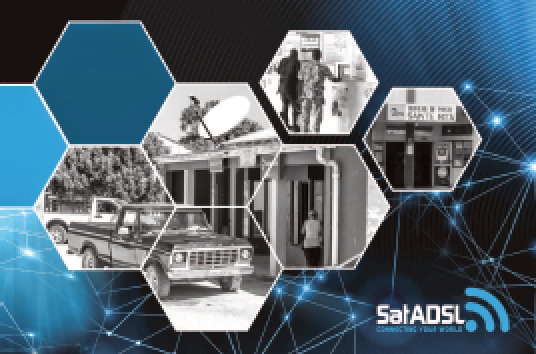 A Marlink teleport in South America was the first to be connected to the Florida PoP, using the SES 4 satellite with ST Engineering's Dialog® technology and integrated with SatADSL's C-SDP. The deployment of the new PoP, adding to one already in operation in Singapore, broadens the geographical spread of SatADSL's service and also makes it easier for local service providers to sell on capacity aggregated on the C-SDP to their end-users fleet.
It also opens access to SatADSL's newly conceived VNOFlex service, which allows service providers to subscribe to a dedicated VNO and allocate it dynamically across their customers as required. This bandwidth flexibility is also important for many end-users whose demand is not static, either across the year (such as schools) or even week-to-week. Another major step was SatADSL's strategic partnership with the teleport operator Andesat this year. The agreement opened up new avenues for satellite services providers to access Spanish speaking markets throughout South America. The exciting new alliance has created a wealth of opportunities for bringing enhanced connectivity services to the region. Partnering with Andesat will bring high-performance, reliable IP access services to parts of the continent where the COVID- 19 pandemic has highlighted a real need for connectivity. Connecting to the Eutelsat 117W satellite, SatADSL is combining capacity from Andesat with its C-SDP to provide a full range of flexible satellite services across Argentina, Uruguay, Chile, Paraguay and parts of South Bolivia via Andesat's teleports.
The alliance also represents a significant landmark in SatADSL's efforts to eradicate digital divides around the world and reinforces the company's commitment to stimulating social and economic growth via the provision of cost-effective internet access.
2021 and Beyond
It's important — even vital — to the existence of the SATCOM sector for disruptive technologies, such as the cloud, to be brought together to deliver monetizable services. SatADSL's vision is to become the first company to apply the concepts of the new digital collaborative economy to the conservative, CAPEX-intensive world of satellite services, and become a facilitator by providing a PaaS to other operators willing to offer new services and to transact business with each other.
There are a number of challenges to overcome to make this happen. The most significant challenge that SATCOM environs need to address is breaking the silos. The satellite industry is set up in individual silos, which creates an inability to develop bridges and a structurally collaborative system. Because of this, the industry, particularly service providers and teleport operators, has become quite fragile and won't be able to survive major technological changes, such as the introduction of Low Earth Orbit (LEO) satellites.
To overcome this issue, SatADSL is proposing a drastic change by interconnecting all teleports around the world with its platform. The platform will allow each teleport to resell services to whomsoever it wishes — including other teleports — at a price they decide. This allows each teleport to focus on offering its most efficient services and markets and avoid having to make significant and risky investments for customers or services that they have less control over.

SatADSL's plan is to become a "marketplace" (not owning any satellite, teleport nor hub infrastructure) to make use of the bandwidth being delivered by several, competing sources and by offering a complete portfolio of satellite services to the firm's demanding customers. This approach will create a collaborative syndicate that is structurally far more robust and highly efficient for all concerned.
www.satadsl.net
---
Satcoms Innovation Group (SIG)
2020: what can I say, it has been quite a year. It is certainly not how I pictured my first year taking the reigns of the Satcoms Innovation Group.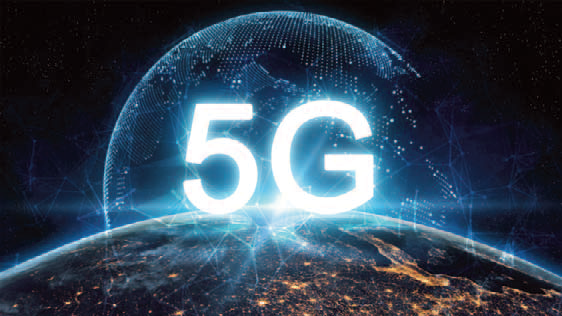 It has been frustrating not being able to get out and about, meeting members and others within the industry, and sharing ideas. At the same time, it has given us time to reflect on the group and really think about the value it brings to members and the industry as a whole. It is apparent that the events are a great place to meet people, but SIG delivers value in other ways beyond that.
Here are some of the trends we believe have been shaping the industry throughout the year:
1. The world stopped…and then it carried on
No-one was quite ready for the impact a global pandemic would have on absolutely everything we do. When I set out for a satellite trade event in March, things were just starting to close up and that was very apparent at the show itself. It was dominated by lower footfall, lots of elbow bumps and hand sanitizer around every corner. I was particularly impressed with how well the organizers adapted to make it as safe as it could be, including employing people to continually sanitize the handrails on the escalators. Lower footfall did mean we were able to go and listen to Elon Musk, which I was very excited about. It was also met with much excitement from home, as my youngest son has aspirations of being an inventor and idolizes Mr. Musk.
The show itself was actually extremely productive and gave me a chance to catch-up with many of our members. However, when the last day of the show was cancelled following rulings in the US banning large events, the reality of the situation started to set in. That was the moment everything became a little bit surreal for me, but I wasn't really prepared for the fact it would be my last trip of the entire year.
Almost overnight everything stopped. There were no events, campaigns based on event presence had to be cancelled, and the whole world had to adapt to home working. Adapt is what we all did, and fast. Everything did stop initially but pretty soon the virtual events and other engagements started popping up, to the extent that now we arguably have too many things going on and everything seems far busier for it. The industry has found new ways to engage that will never replace those in-person meetings but I'd like to think they will continue to supplement them when normality resumes.
At SIG, we were, of course, no exception, but we didn't want to just run your average webinar. Instead, we focused on a series of discussions, enabling participants to tackle different topics in a discussion-led setting. These discussions form a really key part of our workshops normally, which is why we wanted to go some way to emulating that in a virtual setting.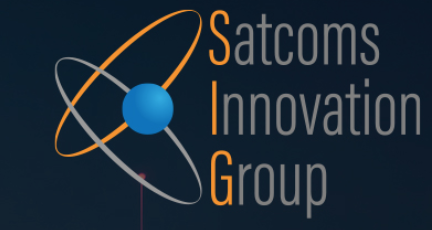 We have also continued to add new members this year despite the circumstances. At the beginning of the year, once of the first things I did was to introduce new membership tiers: startup and academic. We now have four academic members: South West Centre of Excellence in Satellite Applications, EMSTA, The University of Auckland, and Goonhilly Heritage Society. We also have two startup members: Pekasat and N@tsat. This year we also added a new associate member, Vialite. This year we also added three new associate members, Vialite, Integrasys, and Video-Flow.
2. 5G rollouts continue despite the pandemic
It seems evident that, despite COVID- 19, next generation services are continuing to be rolled-out across the world. 5G is the prime example of this. According to a recent report from Juniper Research, 5G network rollouts have proven resilient to the pandemic. Juniper expects 5G connections to reach $357 billion by 2025, up from $5 billion in 2020.
5G, in particular, poses a dilemma for the satellite industry. On the one hand, 5G is seen as an increasing threat to satellite, taking bandwidth and capacity away from the satcoms industry. On the other hand, the satellite industry has the potential to be a part of the solution and enable 5G technology. In order to do that, however we need to bring a solution to the mobile industry. This was the topic for one of the sessions that we hosted as part of the virtual ConnecTechAsia event. We were very lucky to be joined by a representative from the GSMA, who was able to give us a great perspective from the mobile industry viewpoint. If you missed it, you can still watch it on demand.
We have, for many years, been championing the importance of engaging with the technical experts in the mobile industry, so we were especially pleased to have that input. We are now working on the topics we should, as an industry, be addressing together and SIG hopes to establish a series of in-depth discussions that involve technical experts from both groups.
3. Flat Panel Antennas are at a turning point
According to Research and Markets, the maritime SATCOM market is set to reach $3.2 billion by 2025. Despite a temporary pause on worldwide travel, people still expect to be able to communicate wherever they are and that is driving the need for SATCOM-on-the-Move (SOTM). Flat panel
antennas have the potential to make a real impact here. Indeed, Northern Sky Research (NSR) forecasts cumulative FPA equipment sales to reach approx. $11 billion by 2028. However, despite the promises of low cost, high performing antennas, the industry is not there yet.
One of our roundtable discussions tackled this topic earlier in the year and this led us to beginning conversations with the SOMAP group (Satellite Operators Minimum Antenna Performance). We are now working together on a project to tackle this many faceted problem. A big part of this will involve engaging with the manufacturers to understand their challenges and give them the tools to provide the operators with the necessary data. As part of this project, we are also investigating other ways to test performance.
These discussions will be key for both satellite operators and the manufacturers. If the industry cannot deliver a flat panel antenna that performs to the operators' expectations, they will instead look at other ways to solve the same problem. This is something that is already happening.
4. Innovation is continuing
Innovation is another area that has continued despite COVID and thankfully so, especially when you consider that actually satellite communications is arguably even more important right now, keeping the world connected. According to an article in Spacewatch Global, September saw over $300 million of space financing rounds, including for one of our members, QuadSAT, who will reportedly see this funding accelerate their product testing, which will allow the company to transition its current offering to be sold as a product for third party users.
Other members are also innovating, including some recent announcements:
• Atos launched SkyMon VSAT, a comprehensive solution to combat interferences originating from VSAT networks. It lets you identify interference and manage carriers in one comprehensive system while minimizing investments.
• ETL Systems has introduced a new design, multi-module RF distribution system, the Genus smart chassis. It houses a multitude of RF modules, ranging from amplifiers and switches through to fiber and mini-matrices and provides scalability for the modern teleport.
• Kratos recently launched OpenSpace™, a software platform and family of virtual products that enable satellite operators, Ground-as-a-Service (GSaaS) providers and others in the space services supply chain to create fully software-defined, dynamic ground systems.
• With its WeTrack service now fully operational globally, Safran Data Systems offers quasi-real time accurate orbital elements and maneuver detection of satellites, thanks to its network of ground-based RF sensors. This updated and accurate orbital data can directly feed its newly released LYNKS Locator solution to provide communication-of-interest geolocation, including comprehensively separated VSAT TDMA networks.
• ViaLite has launched a Mil-Aero 10 MHz to 6 GHz RF over Fiber Link Pair. It is specifically tailored for demanding air force and navy applications, army telemetry systems, signals intelligence (SIGINT) deployments, tethered aerostat and drone applications, plus multi-service military electronic warfare systems; where fiber is an essential replacement to coax.
• Work Microwave was selected by KSAT to provide the modem for the first commercial optical ground station, supporting laser links for downlinks from space to Earth. The AR-80-OPT will provide support for both missions and leverages the company's heritage in ground station engineering and increases its footprint in ground station equipment for space missions, an area that has been a growing business in recent years.
This year we launched the SIG awards to try and honor some of this innovation and we had some great contenders, making judging extremely difficult. The eventual winners included QuadSAT and Te Pūnaha Ātea Auckland Space Institute. We also recognized our outgoing Executive Director, Martin Coleman, with a well-deserved lifetime achievement award. Martin has been a positive force for this industry throughout his career and I, for one, am glad he hasn't fully retired quite yet.
What Does the Future Hold?
That is perhaps a harder question to answer. Currently, it is not clear when we will see some return to normalcy. In the meantime, it is more important than ever that we continue to stay connected. We will shortly be launching a new initiative aimed at increasing engagement with and between our members. It will involve a whole host of activity all sitting under that one umbrella and I am really excited to see it come to fruition. If you would like to find out more, get in touch with us to be added to the SIG mailing list for updates.
satig.space
Author Helen Weedon is the Managing Director of the Satcoms Innovation Group (SIG).
---
SpaceBridge
Other than moving to working remotely as dictated by COVID-19, SpaceBridge has been on a growth trajectory, we are hiring more people for key position, we are looking to fill in the lines with several new open positions. In terms of technology and products we took the opportunity to review our portfolio, revamp our plans for new terminals and service offering and realign our strategy for new markets beyond our core competencies, thinking more in the direction of simplifying our customers life from financial investment perspective and also technical and assisting on overall total cost of ownership of new ground segment technologies throughout innovative implementation of creative business structures .
We also see increased demand to expand Internet access capacity and quickly deploy new sites, potentially due to global COVID-19 effect on residential and business line, and we're aligning our efforts to assist our customers with these needs as well.
It is a bit early to predict, but from where we are now the demand will probably remain more or less the same for legacy wide beam capacity and current HTS, however the market mix is likely to change dramatically. Two prime examples which were also impacted across all their related ecosystem are aero and cruise, typically top satellite bandwidth consumers globally. The global impact of COVID-19 shifts the demand towards community broadband services and disaster recovery /homeland security based services as people have largely moved into working remotely, and first responders are deployed almost around the clock.
We will likely see spike in classic satellite markets in remote and developing areas, and emergence of new projects involving government and private partnership but there will very likely be opportunities in extending terrestrial and cellular services with additional satellite capacity. Demand for bandwidth and connectivity is inevitable and operators know that and so long terms satellite operator plans are not curtailed or rolled back due to particular events such as COVID-19.
Short term delays may be expected as COVID affects work environments and possibly slows down manufacturing, etc but the longer term planning remains unchanged and new services, new Very High Throughput Satellites (VHTS) and newconstellations (MPower and alternate MEO constellations and the slew of LEO constellations) will continue to move forward through 2021 and beyond.
As seeing previously, we do not predict a significant change in new satellite opportunities, just a change in the market mix of where the opportunities would come from. The same is likely for satellite technologies. The trend towards multi-orbit based constellations and services, integration with terrestrial networks and adopting cloud based technologies will continue. It may be reasonable to see some impacts in timelines due to changed financial arena worldwide. One thing Covid-19 has demonstrated is need for bandwidth everywhere.
On the ground, mobile operators are rushing to roll out greater 4G/5G (already covers +90% of NA thanks in part to Dynamic Spectrum Sharing) and tests of 5G over LEO experimental satellites are already showing high bandwidth with <50msec latency which is at par with terrestrial networks. This should bode well for satellites future but we are in an eternal loop of re-building satellite value propositions in a world in which competitive technologies themselves become more pervasive and mainstream (fiber's ever expanding footprint, SDN/MEF, Cloud to the EDGE). So, NO it does not mean there is less opportunity, but rather the same opportunities are abound but require better adaption to match consumers ever changing demand.
As we alluded to earlier, we will be launching early next year a series of high-performance remote terminals that leverage nowadays affordable and high performance compute and processing power. The first phase in introducing this new architecture is to break the barriers of contemporary performance envelopes and leveraging the additional horsepower for value-add applications such as CBH optimization and traffic steering.
The goal is to offer a true MEC modem platform that can be easily integrated into any hybrid satellite/terrestrial infrastructure and has the flexibility to go on and switch between multi-orbit platforms seamlessly. we continue to evolve our Artificial Intelligence (AI) Adaptive Waveform Selection WaveSwitch™ mechanism with wide range of triggers.
On the services front we are planning to launch a new service that offers seamless connectivity on a pay-by-the-byte basis with no upfront CAPEX. We are actively engaged with several partners for providing the capacity over several regions.
Spacebridge R&D grew considerably as we position ourselves for upcoming challenges. The approach that we take at SpaceBridge is that the technology offering is tailored around the customer. We are a powerhouse of core satellite technology in several areas, but our main strength is leveraging the best available technologies, whether it's ours or other players, and fusing them together.
When it makes business and technological sense, we will leverage partnerships to bring together the best overall solution. At the end of the day a lot of it boils to time-to-market. We are more than capable to bring a complete platform solution on our own but in many cases, it makes more sense to leverage the experience, market reach and manufacturing capabilities of our partners that specialize certain areas. At the same time, we want to remind our customers and potential prospects that as a SATCOM powerhouse, we hold the unique end to end integration capabilities to provide our customers with a holistic end to end ground segment solution. in certain areas. at the same time, we want to remind our customers and potential prospects that as a SATCOM powerhouse, we hold the unique end to end integration capabilities to provide our customers with a holistic end to end ground segment solution.
Indeed, we do believe that all of the new emerging technologies that we are just facing as part of Industry 4.0 revolution, with massive increase in processing power, and industrialization, the satellite industry will become more and more a software-defined industry and, as such, we shall address any market, any vertical, new business models are emerged daily to facilitates more deployment over satellites and make it more affordable to everyone, we will see more and more SDN networks with seamless connectivity, deeper use of Artificial Intelligence (AI) and machine learning (ML) mechanisms that will make the all technology more east to adopt and become as an integral part of any new age connectivity needs.
As far as R&D work, much of it can be done remotely regardless, especially with the rise of cloud hosted development environment. There's anecdotical evidence that working from home can enhance development productivity since engineer can more easily concentrate on work and have less disruptions than in an office environment. At SpaceBridge there are several development centers that are dispersed across the globe and are already working virtually as remote offices so there was no impact on connectivity.
For our main office in Montreal, we have implemented policies to maintain both our employees well-being and our productivity and the working environment has the flexibility to provide individuals with the right mix to enable them to maintain both to the maximum. We're proud to say that we've witnessed the true strength and commitment of our teams overcoming the challenges of remote work and actually establishing better communications across the company through this period.
We do not foresee any change in the volume of RFPs that will be put out on the market as much as a shift towards different market mix and different regions. Saying this, many of the RFPs that we are involved in are more or less "business as usual" for various VHTS programs with the typical market mix varying from consumer through enterprise to high end mobility.
There are two major drivers today which are resulted from the shift to complex, multi-beam, multi-orbit programs. One driver is the exponential complexity involved in managing and orchestrating satellite resources on all levels, and the other is the ability to seamlessly integrate into terrestrial networks leveraging cloud compute and telco standards such as MEF and 3GPP. AI and ML will play crucial role in enabling dynamic service orchestration of the super complex technology and service delivery elements of the new constellations; the other main factor is not strictly technological — it's basically the ability of technology providers to adopt and adhere to telco standards, interfaces and requirements without exposing all the internal satellite-specific details and proprietary implementations.
Third, disruptive technology should be LEO (and cost effective ground equipment) in that it threatens traditional GEO VSAT customers (ISPs, Mobile Backhaul, enterprise connectivity, etc) and success of LEO can have detrimental ripple effects into the current business model of GEO bound satellite service providers.
In some ways they are... the ever-increasing demand for more ubiquitous bandwidth and services is continuing, and the major operators are still coping with the consolidation consequences that has been going on over the past five years or so. The inherent tension between converging as many services as possible on a single scalable platform while still not locking themselves into single vendor will keep pushing technology providers to expand their offering and may also produce unexpected vendor equipment collaborations. We have already seen this happening with a couple major vendor mergers that are coping with challenges of their own. As said before SpaceBridge is open to any collaborations of any type if there are synergies that can be turned into new or expanded business.
These are exciting times for the satellite industry. We are in a midst of a technological evolution that started last decade and will likely continue well into this one. The market drivers are all more or less the same, a mix of the traditional ecosystem and new vertically integrated unicorn players, with the environmental and economic changes that COVID-19 imposed on everyone, but did not significantly change the overall technology direction.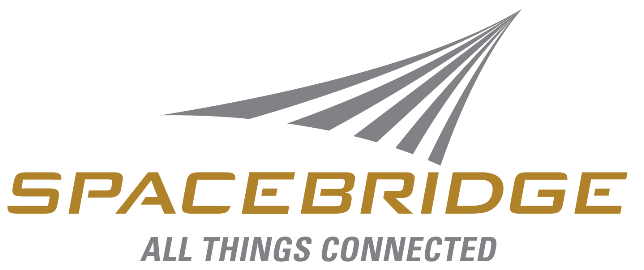 The movement toward diverse and complex satellite constellations and convergence with the big telco world will continue to drive all the peripheral technology ecosystem around it. On the user terminal side, the quest for the holy grail ESA terminal is far from over and we'll likely see more developments there both in terms of technology and change in the players.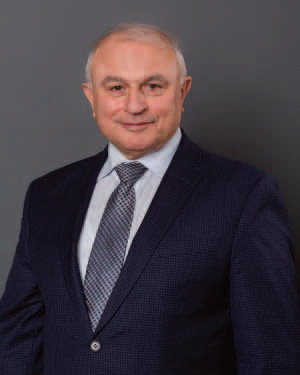 SpaceBridge is excited to be on the cusp of this movement and see ourselves as a major player in pushing the satellite industry forward.
www.spacebridge.com
Author David Gelerman is the President and Chief Executive Officer of SpaceBridge.
---