It's a buzzword and all the rage today. It's a technology trend that's pegged to change our way of life and propel us into a smarter future. You've heard of it and are probably using elements of it in your daily life. We're talking about The Internet of Things or — IoT.
While aspects of IoT and Machine-to-Machine (M2M) connectivity have been around prior to the 1960s, these technologies only gained traction in the new millennium. Today, it's widely acknowledged that IoT affordably and reliably increases operational efficiency, and can support artificial intelligence (AI) frameworks.
IoT and M2M systems render automated data exchange between equipment and intuitively solve problems based on collected information. They are integral to wide-scale projects across multiple points and to unmanned missions in remote regions. Consequently, widespread IoT implementation requires that our world be fully and truly connected.
---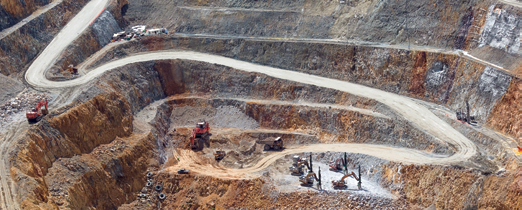 ---
Enter Satellite M2M
In order to actualize a fully connected and wireless world, we have to depend on satellite technology as it is the only option for optimized coverage across land, sea and air. That's why IoT backed by satellite networks — or satellite M2M — is increasingly relevant, as it ensures uninterrupted communications in inaccessible areas that lie outside the range of terrestrial coverage.
Although satellite M2M capabilities are slightly delayed in contrast to the available IoT technologies today, as all move toward global connectivity, there is an increasing reliance on the participation of SATCOM operators. Satellite M2M is especially integral to large-scale IoT operations for sectors such as government, energy, agriculture and maritime.
Varied Implementations and Influences
IoT has already started to effectively alter the way we do things around the world, on both a micro and macro level. Let's examine IoT's different implementations and influences:
Business and Industries
The private sector is often the first to engage in disruptive technology in hopes of digital transformation. By 2018, most Multi-National Corporations (MNCs) will have sizeable revenues set aside for IoT projects. According to forecasts, suppliers of IoT components are expected to have annual revenues exceeding $470 billion1.
IoT helps companies lay out smarter business models and to focus on developing new and improved products. Operationally, the technology harbors a remarkable impact for every industry — consider that sensors and actuators can easily be utilized on everything from pipeline monitoring to predictive maintenance on aircraft. IoT also has a huge potential to develop agtech and edtech, changing the way industrial and small-scale farming works, and how educational institutions interact with students.
---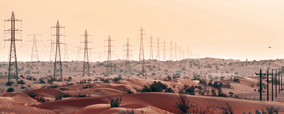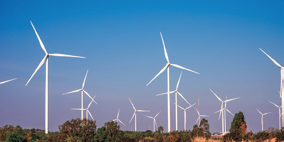 ---
Public Policy and Economies
In 2010, China took the step to include an IoT roadmap in their annual budget. Since then, many countries have followed suit — for example, between 2011and 2015, the U.S. Government (USG) spent as much as $35 billion on IoT solutions2. In its most important public usage, smart government initiatives rely on satellite M2M to provide real-time surveillance and data exchange for border security, resource and habitat protection, and ISR, SAR and disaster relief missions. In the pursuit of 'smart cities,' IoT also changes how governments can monitor and bring solutions to urban spaces, traffic, banking, utilities, healthcare, and retail.
As a technology that's adaptive to myriad applications, IoT can powerfully impact developed nations as well as meet the sustainable development goals in emerging economies. IoT in developing countries can be used to accelerate human welfare needs.
For example, satellite M2M can give remote villages more access to electricity, help conserve groundwater and optimize the harvesting of solar and wind energy. IoT has also brought a noticeable change in cold-chain logistics for the delivery of vaccines and enables telemedical solutions that are used to contain epidemics and treat remote patients.
Citizens and Community
From a consumer perspective, IoT improves everyday life and convenience. As mentioned, the implemented technology can provide better access to water, electricity, and healthcare.
In more advanced communities, connected devices and wearables are used to monitor real-time health or provide home automation solutions via cloud computing. Expeditionists and mountaineers can also use satellite connectivity for real-time weather information as well as other vital stats.
Gradually, as more detailed information becomes available, individuals will have the ability to make more informed choices or opt for practical solutions. IoT helps citizens choose to live more eco-friendly lives or can empower drivers to ease traffic flow and parking congestions.
When it comes to working for societal change, the data gathered from IoT and satellite M2M sources can enable citizens to work together for more tangible communal goals.
---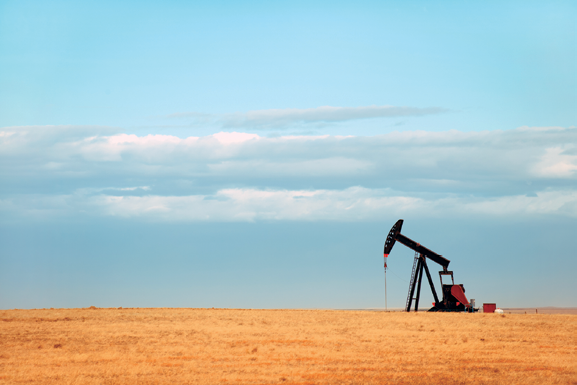 ---
Critically Contemplating IoT Choices
A new technology that has the potential to bring change also poses rampant consequences. A connected world inevitably gives rise to increased opportunities for wide-scale security breaches. Moreover, while IoT sensors are affordable, it's set-up isn't simple. Often, the backend integration for satellite M2M systems, especially in industrial settings, is highly complex; there's still a shortage of system integrators who can develop and maintain such equipment.
Additionally, IoT has to be understood and used for specific needs depending on the context. For example, a developing country has to focus on different requirements than a developed one — decisions have to be considered before rolling out a nation-wide IoT strategy.
Some questions to consider are: Where is it most required? How will the data be used? What is the role of telecoms and SATCOMs in managing the data output of the systems they enable? The world today is still in the early stages of knowing how to handle big data. As IoT use increases, the scenario wherein dominant tech leaders prescribe decisions to those who are new to such solutions isn't that far-fetched.
Meeting Smarter Technology with Smarter Decisions
Any technology is a tool in the hands of those who use it. Ultimately, IoT's ability for effective change depends on decision-makers.
Realistically speaking, it may take a few decades (if not less) for the world — including network providers and OEMs — to understand how to handle this technology. However, this will happen. IoT and satellite M2M are no different than when the world gained access to electricity or the internet — the benefits were realized and a way was found for worldwide implementation — life cannot now be imagined without such technologies. For now, we — as a community — have to realize the value enabled by this technology and work together to use it for a better world.
www.thuraya.com
References
1Forbes
2Business Insider
As Chief Strategy Officer, Jassem Nasser leads the strategy and business development division which includes Corporate Strategy, M&A and investigating new ventures outside the company's core MSS business. Jassem also manages Thuraya's Corporate Affairs including Regulatory, Spectrum Management and Development.

Jassem has more than 19 years of experience in the satellite industry including roles of providing strategic direction, as well as overseeing spectrum and frequency management. His engineering background has been applied to a business environment specializing in satellite communications and other radio communication systems. Jassem has been involved in setting up and managing a start-up satellite organization and seeing the company through its various stages of development by devising strategic direction and priorities, identifying and selection of strategic options.
Jassem graduated with first class honors from Khalifa University of the UAE with a bachelor's degree in Communications Engineering.
---