The broadcasting sector is experiencing a thrilling moment, filled with changes and new developments of all kinds, from technology and consumer habits to business models.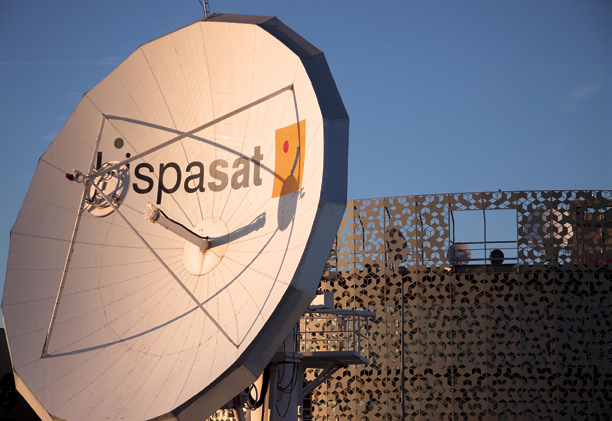 Some prophets of doom are already predicting the death of linear television. They argue that in an almost immediate future, television will only be watched via the Internet and on demand, on a variety of devices and in any location.
However, viewing is not going to play out exactly in this way, at least not for the next decade or so. While it is true that new ways of watching television are coming into their own, the most accurate and recent data indicate, firstly, that the number of homes with a television set worldwide will have increased by more than 120 million between the years 2012 and 2015. Additionally, among all of the technologies transferring content, those that will grow the most are DTH television platforms, which broadcast via satellite. These platforms will see an increase of 100 million homes (in fact, according to a survey carried out by Digital TV Research, satellite television earnings will exceed those of cable television this year), and cable broadcasting technologies will add another 62 million homes. Meanwhile, IPTV will not go beyond an increase of 45 million.
Therefore, traditional screens and formats continue to thrive when watching audiovisual content. Euroconsult expects the offer of linear channels to grow by 50 percent within 10 years, amounting to 48,000 by 2021. Among these, the increase in High Definition (HD) channels will be proportionally even higher, as they are set to triple, going from 5,600 in 2012 to an estimated 17,000 in 2021.
Television consumption has also increased significantly over the past years, but today linear television continues to be the clear leading trend in opposition to on-demand television. According to a survey carried out by IHS, this predominance will remain steady throughout the coming years. Although the rate may start to decline, in 2017, traditional channels will still account for, at the very least, 75 percent or more of the television market, even in the most technologically developed countries.
On the other hand, on-line television consumption will not surpass 7 percent, and pay video will reach a maximum of 5 percent. Within payTV, OTT services' market share will not surpass 10 percent by 2017 in the U.S., one of the countries where these services are most highly developed, despite the fact that they are expected to almost duplicate their business figures during these years.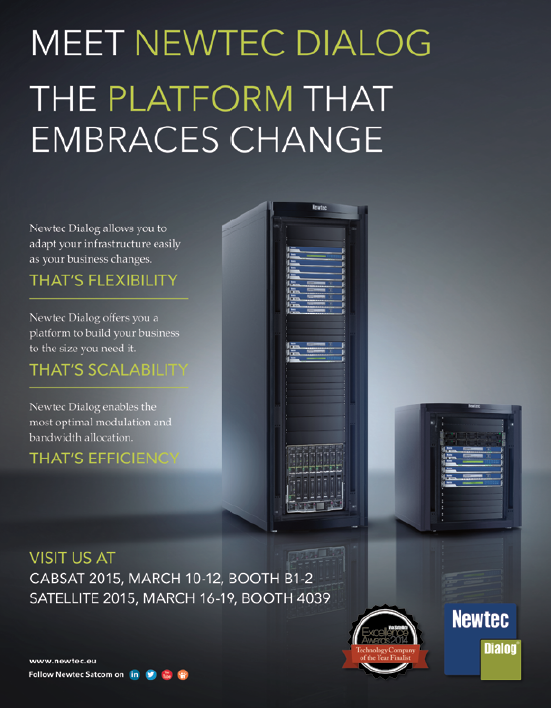 Hence, all these data indicate that initial steps are being taken toward a paradigm shift in the world of audio-visual content, as well as in the way such is consumed. This change will not entail an end to television as we have known it so far. What is indeed evolving at a fast pace is the users' own requirements with respect to the quality of images and the ability to watch them wherever and whenever they want, as well as technologies that can meet these demands—these are the requirements that will define the future of television. 
4K As A Spearhead
The technology that is making it possible to substantially increase image sharpness and enhance users' immersive experience is Ultra High Definition (HDTV / 4K). 4K multiplies, by four, the number of conventional high definition pixels and achieves a much higher resolution (4,096 x 2,160). However, that is not all: UHDTV also offers a higher frame rate, which intensifies temporal resolution in order to perceive moving images with better quality. 4K also provides a wider range of colors and more bit depth, which helps to enhance color transition as well as increases the dynamic range in order to see details better under lower contrast conditions.
Image quality is one of the most relevant factors for payTV customers; having 4K channels will constitute a competitive advantage for television platforms. Moreover, UHDTV set prices dropped exponentially over the past year, and they are estimated to match current HD television prices in one or two years' time.
On the other hand, there are already many venues, such as cinema productions, that are being produced in 4K. All this is leading us to believe this new technology will enjoy fast commercial development, even more than HD managed to accomplish in the past. We also expect that satellite—which already had a prominent role in the development of HD or television digitalization as it is the most efficient channel to broadcast such a large amount of information—might also be the reference medium for this new process.
Nonetheless, in order to implement this technology rapidly in homes, different plug-ins will be needed to make the process viable. One of them is the High Efficiency Video Coding (HEVC) standard, published in January of 2013, with the purpose of being a key element in the development of 4K broadcasting, as it improves coding efficiency by 50 percent over the previous standard, MPEG-4.
This path is also being explored in the satellite sector. In order to achieve greater transmission efficiency, an update of system DVB-S2 (called DVB-S2X), has been developed, which makes it possible to increase efficiency by 30 to 40 percent for two-way services, and by approximately 10 percent for one-way services, such as the classic DTH platforms.
The combined use of HEVC and DVB-S2X will enable a 60 percent improvement in efficiency, which will make it a great deal easier to implant UHDTV, by achieving a better use of frequency bands and fairer prizes.
The expectations are that, in two years, coinciding with the Rio de Janeiro Olympics, these new codifying and transmission systems will enable 4K transmission on bandwidths similar to those of HD in its earliest stages. The schedule, similar to that of HD's penetration, could even become a reality in a shorter period of time, thanks to the enthusiasm raised by this new technology among industries, operators and consumers.
Multi-Screen Freedom
In addition to higher image quality, consumers want to access audio-visual content from any device, anytime, anywhere. Linear television has not given up and still reigns supreme among home screens. Now, other devices and formats have joined in the market and television is being consumed more and more outside the home, although currently in small proportions.
Multi-screen television is already a reality worldwide, but most television consumption continues to occur in the home via all manner of devices: televisions, personal computers, laptops, smartphones or tablets.
In short—satellite constitutes the best medium to transmit content, owing to this technology's capacity and ability to deliver global coverage, with high quality and versatility. The integration of satellite broadcasting services through Internet Protocol networks, and thus, the conversion of satellite signals to IP, forms the backbone of the multi-screen experience at home. It enables high-quality, simultaneous and personalized distribution of this content to any device connected to the domestic IP network. The advantages of IP distribution are apparent: expanding the experience of traditional television to new devices in any location; freeing up broadband networks from traffic, and adding value to pay operators' content.
This integration of satellite signals into IP networks will enable all of the improvements to satellite television content achieved so far, in terms of quality, quantity and ubiquity, to be enjoyed in the most profitable way for operators and consumers, as existing networks may be used and optimized.
At HISPASAT, we work on different projects that aim at achieving this goal, such as implanting the SAT>IP telecommunications protocol. Through this protocol, the satellite signal is converted into IP directly at the reception point, thanks to a small server that may be placed in the antenna itself, or in the user's home, without needing to carry out any complex installation or generating additional costs. This technology makes it possible to provide high-quality content more efficiently via satellite to all the screens in a home.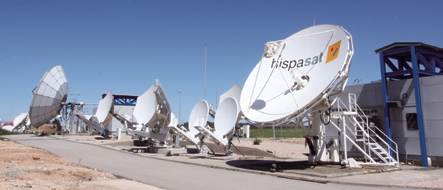 These same principles have guided the innovation project ICT2020, led by HISPASAT, which has worked on optimizing Common Telecommunications Infrastructures. The purpose of this project is to make the most out of existing resources in buildings for new developments in telecommunication technologies and services and to improve the way they are used in order to support greater volumes of information, via solutions that allow for the integration of satellite and optical fiber.
A Hybrid Horizon
The satellite broadcasting sector is in its prime right now, offering an appealing horizon for technological innovation. The multiple challenges posed by users' demands, the convergence of formats and networks, and the changes already taking place in the ways we watch television, all will have to be faced. This is horizon which, as we have already seen, will most certainly be a hybrid one, marked by the coexistence of differing forms of linear and on-demand content, of transferring signals, and of screen types.
For satellite sector professionals, an interesting path is opening up in the field of broadcasting, as audio-visual content is becoming the service that users most value. The interest that telecommunications operators are showing in offering these kinds of added-value services to their customers has made this absolutely clear. Phone companies do not want to be left outside the increasingly growing content market, or to limit themselves to being mere conveyors of voice and data. Indeed, they are adapting their business strategies to integrate television and cinema into their offerings.
In the context of all these developments, the role of satellite will remain an important one. Satellite broadcasting is already a key element in the distribution of audio-visual content, directly by means of DTH platforms which air via satellite, and for TDT and cable networks, where it often acts as a link between head ends.
Satellite broadcasting will also be able to integrate with IP networks to distribute contents to all forms of household devices—already this technology leads the high-quality, 4K content broadcasting arena. Because large capacity allows satellite to air incredibly high levels of quality, as it can reach any place on Earth, and because of its high technological development and the easy deployment of its networks, satellite is set to constitute and remain one of the top technologies for broadcasting.
Now we need to work on transforming all of this potential into competitive advantages that allow us to reach our goals—certainly a thrilling challenge for all of the actors taking part in this film.

Carlos Espinós Gómez is Chief Executive Officer of Hispasat. He was named to the post in 2011, after having served on the company´s Board of Directors in representation of Abertis since 2008.
He started his professional career in the Telecommunications Division of Andersen Consulting in 1990. In 1997, he joined the Technology Division of ACESA, a company specialized in the toll road sector and the seed of what later became Abertis, now the global leader in infrastructure management. In 2001, he transferred to Abertis Telecom, the Group´s telecommunications management company. There, he served as Deputy General Director and Managing Director of the Infrastructure Satellite Division, and he successfully managed the Group´s activities.
Mr. Espinós holds a degree in Telecommunications Engineering from the Polytechnical University of Catalonia and has completed coursework in Management Development and Corporate Finance at the IESE Business School. He has also completed specialized courses in Technology, Telecommunications and Information Technology at Andersen Consulting.
He has been a member of the board of directors of important telecommunications companies and serves on the advisory boards or executive committees of various organisms related to the sector.
---