With the commercial launch of Phasor's unique flat panel, Electronically Steered Antenna (ESA) rapidly approaching, the commercial, passenger mobile broadband services market is eager to learn more about how the antenna's benefits can be reaped — the time has come to address the factors that set this technology apart from other offerings.

Phasor has already received positive feedback from industry insiders who acknowledge the ESA's impressive performance and the unit's sleek design. With their ESA, Phasor has focused on empowering the commercial mobility market, satellite operators and service providers.
Today, airlines, high speed passenger rail companies, cruise operators and yacht owners are dependent upon reliable, ubiquitous mobility networks to support a range of activities from entertainment and network connectivity to mission critical applications on-board.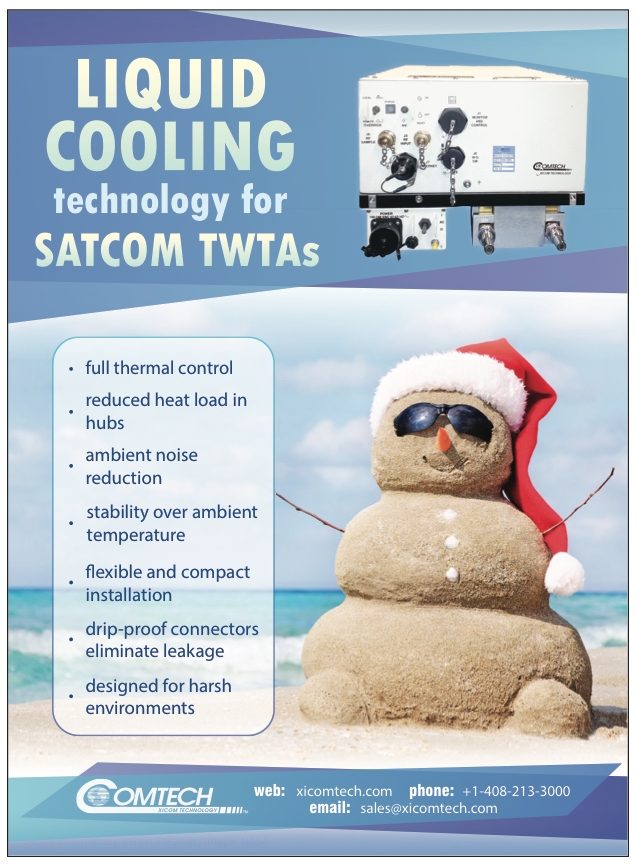 For business and leisure travelers alike, broadband access on board their selected mode of transport has become a crucial portion of their journey. For train commuters who want to check on their emails in advance of arriving at the office or use their mobile devices to remain in touch on social media or for viewing their favorite TV show, a basic requirement for all users is a reliable broadband connection. The expectations of passengers have grown to the point where they expect to be able to access everything that they receive at home or in the office, and on the move, from business presentations to video chats.
For companies that operate aircraft, vessels, trains and other land vehicles, true mobile broadband is rapidly becoming the essential tool that enables them to run a more efficient and profitable business.
For airlines, mobile broadband brings opportunities to streamline aircraft operations. In addition to the rapid growth in demand for high-speed passenger Wi-Fi connectivity, the "Internet of Things" (IoT) has headed skywards, offering the promise of telematics information to help drive aircraft operational efficiency.
On board cruise ships, mobile broadband enables multiple services, such as retail, banking and hospitality that would ordinarily place big demands on communications infrastructure, especially as these requirements expand. The ability to offer a high standard of connectivity to passengers on board is a differentiating factor and also helps to streamline cruise ship operations.
For train operators, access to broadband connectivity enables monitoring of the equipment on board and the provisioning of updates on the train's status along the route. Crew communications are also enhanced through the use of VoIP, messaging and alerts, plus essential information can be shared such as scheduling, track conditions, security and logistics updates.
Both service providers and users demand an antenna system that is flexible, powerful and one that can reliably meet a wide range of requirements for high-speed services today and in the future.
What, exactly, does Phasor's technology offer that will benefit these aforementioned market sectors?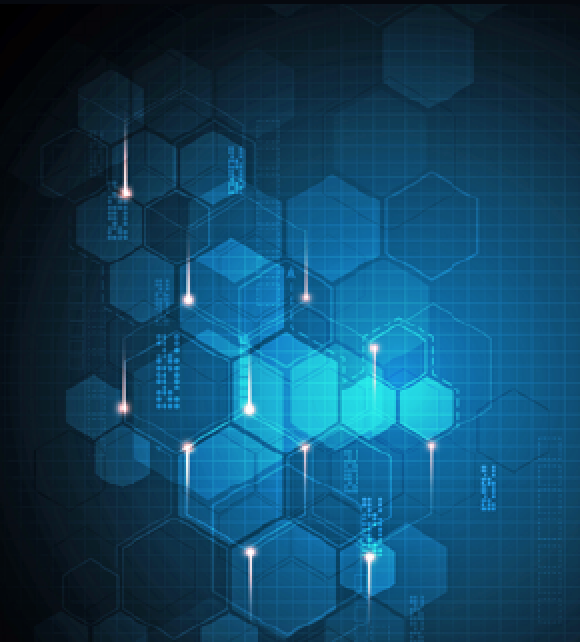 Performance
Phasor's unique and proprietary semiconductor-based system design allows for an extraordinarily high level of performance and flexibility. This fact has already been successfully showcased during a live demonstration that occurred at last years' Monaco Yacht Show — a single 70x70 cm Phasor array was able to close uplink speeds of up to 15 Mbps off-satellite, under real-life circumstances with a moving antenna array.
Scalability
Phasor's unique system design enables multiple "core modules" to be combined seamlessly without any prohibitive losses or complex and expensive coupling devices. This modularity allows for the creation of an ESA of almost any size, scaled to the desired requirement, from 40 centimeter to 2.4 meter arrays.
Design
In comparison with traditional domed, three-axis stabilized dish antennas, Phasor's solution offers a far more attractive, low profile and compact configuration that is easier to install aboard vessels, aircraft, passengers trains or vehicles of virtually any size. The Phasor ESA system is entirely solid-state and has no moving parts, resulting in a system that is smaller, flatter and lighter.
Unique Features
The Phasor ESA has broad functionality that far exceeds any traditional, mechanically steered VSAT system available on the market today. These outstanding features include instantaneous beam switching, extremely fast scan rates (>200 degrees/second) as well as a single or dual beam illumination per aperture that enables connectivity to two satellites from a single ESA at the same time.
The Phasor terminal can be either flat or conformal to the vehicle superstructure, (and still only 2-inches in height). This antenna can be a single/contiguous system or a distributed "logical" array made up of multiple independent ESAs acting as a single system in BOTH transmit and receive modes. The software-defined beam forming allows for dynamic control, tapering and adjacent satellite interference mitigation.
The Phasor antenna system has been designed to be "future proof", able to work interoperably with any satellite constellation in the same frequency band, and between various kinds of satellite constellations (Geosynchronous/High Throughput Satellites [GEO], and Low Earth Orbit [LEO] networks) giving unprecedented coverage and unrivaled flexibility to network operators and users alike.
As of this writing, there is nothing like Phasor on the market today….
Availability
The Phasor ESA system is backed by major satellite operators such as Intelsat and leading network service operators such as OmniAccess, Gogo and Speedcast. Fully functional prototypes have been used for 'over the air' testing since September of 2016 and Phasor is currently on track to release the first commercially available products to the market in H1 2018, with a clearly defined product and feature roadmap.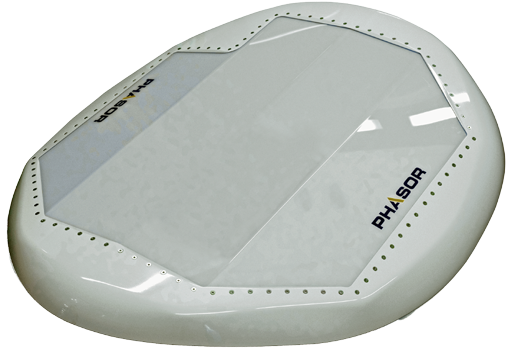 For commercial airlines, rail companies, cruise operators, yacht owners and designers and their service providers, the Phasor ESA will make mobile broadband access faster, more cost-effective, more reliable and ubiquitous.
Phasor will be installed quickly and will require little maintenance. The antenna can be scaled to match user requirements and will work interoperably with diverse SATCOM networks. This is why Phasor's electronically steerable antenna will transform connectivity for the commercial, passenger mobile broadband services market.
To find out more about Phasor's groundbreaking technology, please take a look at the informational videos located at www.phasorsolutions.com.
---