---
Aerospacelab Raises 40 Million Euros in Series B Financing Round
Belgian satellite manufacturer Aerospacelab has accelerated its next stage of growth with a successful raise of 40 million euros. The Series B round is co-led by Airbus Ventures and XAnge, a leading European investor in early-stage startups. Additional investors in the round include Octave & Miroslaw Klaba, SRIW, Noshaq, BNP Paribas Private Equity, Sambrinvest, and Belaero. Since its inception in 2018, Aerospacelab has raised a total of 60 million euros.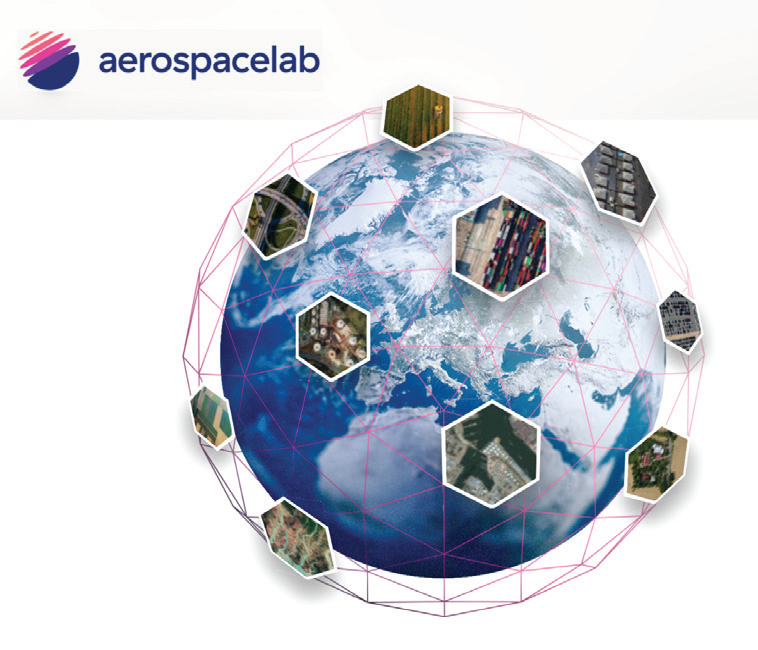 "With its clear and significant potential to positively impact both European and global markets, Aerospacelab sparked our immediate interest and attention," said Airbus Ventures Partner Mat Costes. "They won our support by demonstrating how they can substantially improve decision-making processes across a robust sequence of varied sectors and are uniquely positioned to provide geospatial intelligence to private companies and governments alike.
To the entire Aerospacelab team we offer a warm welcome as the newest members of our worldwide system of entrepreneurs spearheading the advance of our fund's portfolio companies across the planetary system."
Supported by an ambitious, vertically-integrated approach and dedicated to making geospatial intelligence actionable and affordable, Aerospacelab is powered by proprietary satellite data and enabled by its own satellites. Their constellations provide real-time content for a wide range of applications, ranging from defense and security, to civil sector applications including environmental, commercial insurance, and economic intelligence.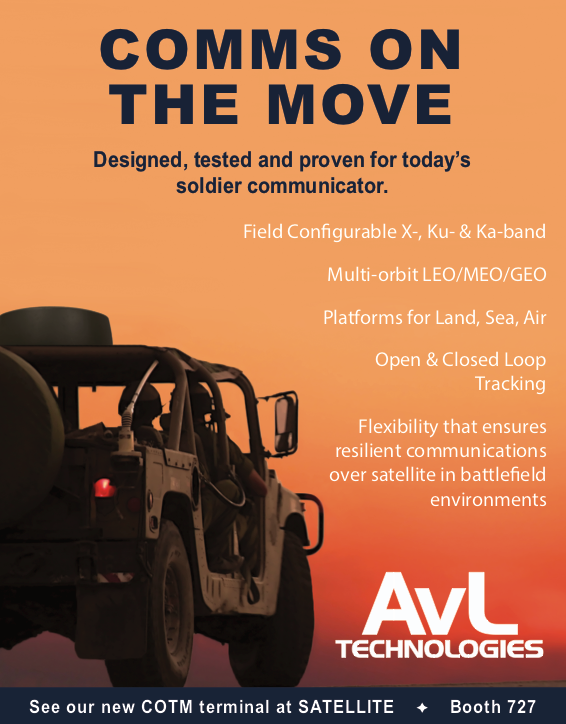 "2021 was a fantastic year for Aerospacelab, marking the launch of our first satellite and demonstrating the efficacy of our technology in space," said Benoît Deper, Founder and CEO of Aerospacelab, who presented the company's industrial roadmap during a keynote at the #SpaceSummit, alongside European Space Agency Director General Josef Aschbacher, in Toulouse, with the French Presidency of the European Union and European Commission in attendance.
"Aerospacelab is a prime example of how European talents can realize important space projects in Europe. I am also glad to see that the work of ESA is contributing to this success. I warmly congratulate Aerospacelab on its successful fundraising," said ESA Director General Josef Aschbacher.
Géraldine Naja, as Director of Commercialization, Industry and Procurement, said, "We warmly congratulate Aerospacelab on its latest fundraising and fully expect to seek continued inspiration and advice from Benoît and the team as they scale."
The company's latest funding will ramp up satellite production capacity, deploy multiple constellations to establish an intra-daily monitoring of the Earth's surface, and implement geospatial data fusion analytics capabilities.
"With this round, we are eager to continue to deepen our relationship with one of our earliest investors, XAnge, and thrilled to see Airbus Ventures enter our cap table, collectively confirming our ability to impact the space ecosystem and earn even greater opportunities in the European and global markets," Deper said.
Since 2018, Aerospacelab has grown substantially, with two offices and more than 110 full- time employees, rapidly positioning itself as a leader in geospatial intelligence and small satellites platforms.
"We have followed Aerospacelab since its very first steps. We've confidently believed from the very beginning their serious potential, as we led their first fundraising in 2018," said Guilhem de Vregille, Partner at XAnge. "Today, we are especially pleased to be co-leading the second round with Airbus Ventures, and we are happy to continue to support Aerospacelab's bright future."

Nicolas Dhaene, Investment Manager at the SRIW (Regional Investment Company of Wallonia in Belgium), said, "Aerospacelab is an excellent example of the extent of Wallonia's potential when its talent is matched by entrepreneurial spirit and ambition. As an early-stage investor, we are proud of the company's achievements to date and happy to further support its exciting industrial and technological roadmap within this strategic sector."
---
Resolve Optics Experiences Solid Growth In Delivering Optics For Space Projects
Resolve Optics has reported on growth in the demand experienced for designing and supplying robust optical systems for a range of different space projects during the last 24 months.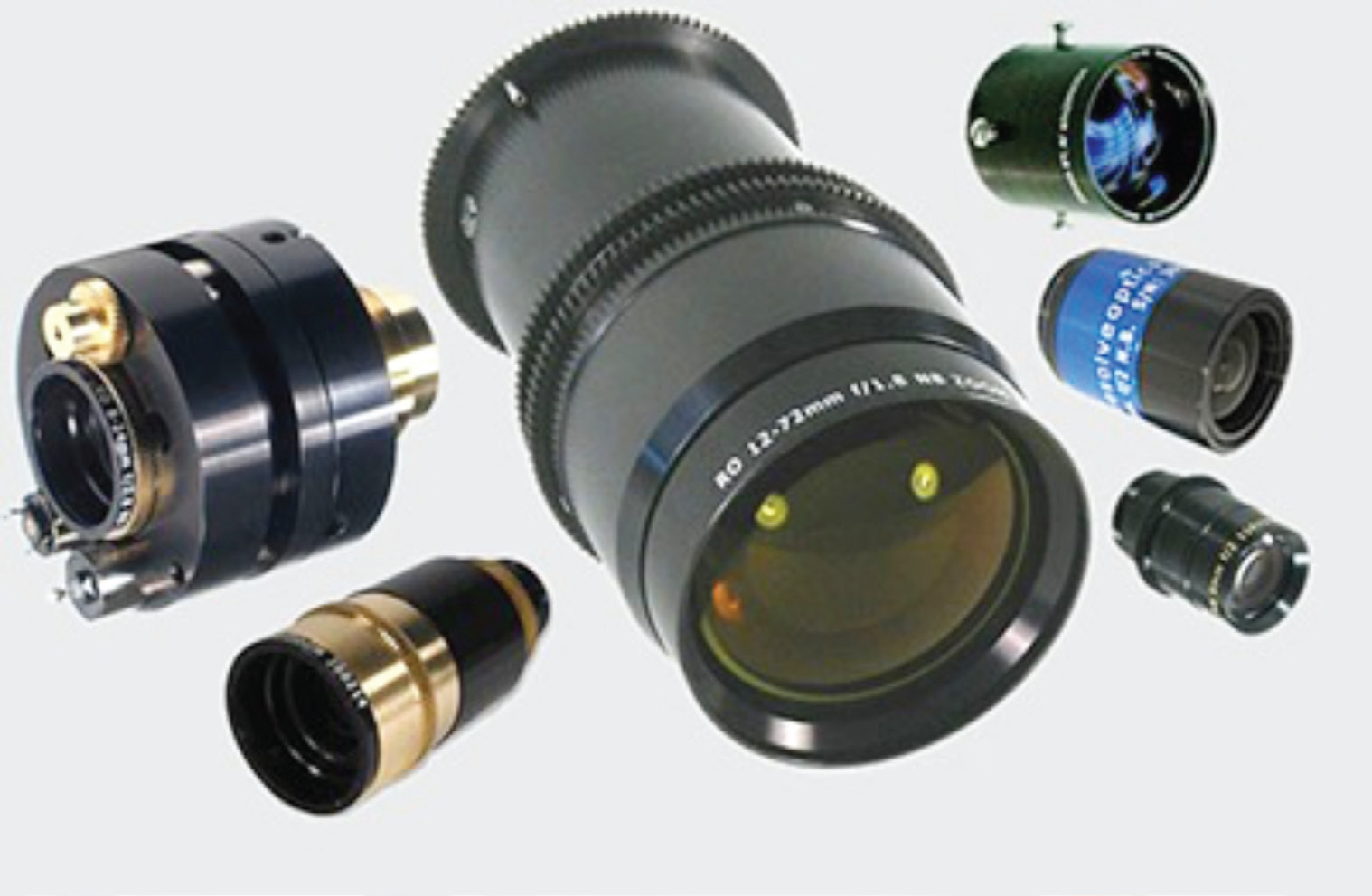 Many different types of optical imaging and sensing systems are used to observe and measure the Earth and the universe at large. However, designing optical systems for Resolve Optics Experiences Solid Growth In Delivering Optics For Space Projects satellites and spacecraft is challenging, due to the harsh conditions that space places upon components and systems working in this remote environment.
Mark Pontin, Managing Director of Resolve Optics Ltd., said, "Designing high performance optical systems for confidential space projects is something that we have done for over 20 years. Lenses that are used in space applications have to meet certain basic requirements to survive the harsh environment of space. Lenses must be constructed of specific materials that will not outgas when exposed to the vacuum of space. all significant air spaces should be vented to avoid pressure on the elements and distortion of the lens. All materials right down to glues and greases must be approved and tested for outgasing."
Mark added, "The orbit that our optical systems will be operating in determines how much radiation they will be required to withstand. All optical elements within Resolve Optics radiation tolerant lens designs are made using cerium oxide doped glass or synthetic silica enabling them to withstand radiation doses of up to 100,000,000 rads and temperatures up to 55°C without discoloration or degradation of performance. These non-browning lenses provide high image resolution and minimum geometric distortion from 400 to 750nm."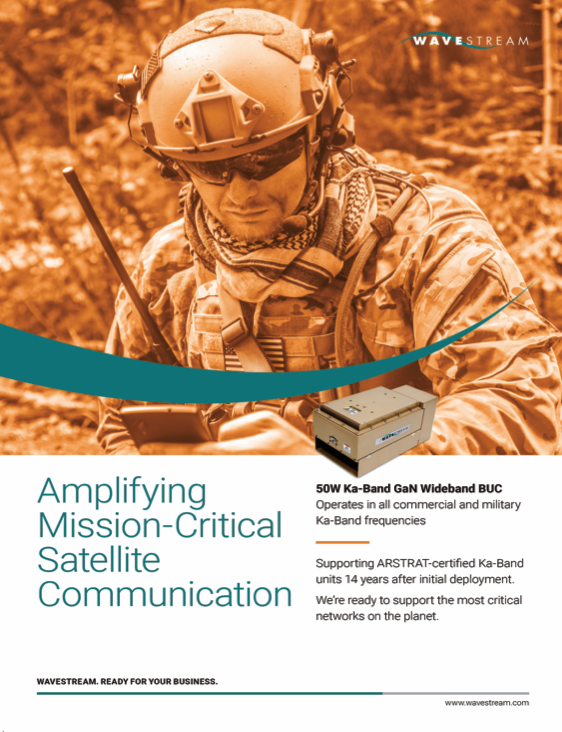 Resolve Optics provides optical systems for surveillance, where the optical system monitors the outside of the spacecraft, looking for any signs of damage caused by space debris or micro meteorites. Inspection, where the optical system is required to view a specific area to aid operation.
As part of a vision system that is used to guide and dock payload craft visiting platforms such as the International Space Station. And, remote sensing from satellites where powerful, high resolution lenses enable the Earth to be viewed from space providing valuable data on weather patterns and providing valuable data on we the impact of climate change.
---
New, Satellite-Focused Business Lines Debut From Comtech
Comtech Telecommunications Corp. (NASDAQ: CMTL) has established two business units that are focused on exploiting long-term and growing business opportunities in the satellite ground station market.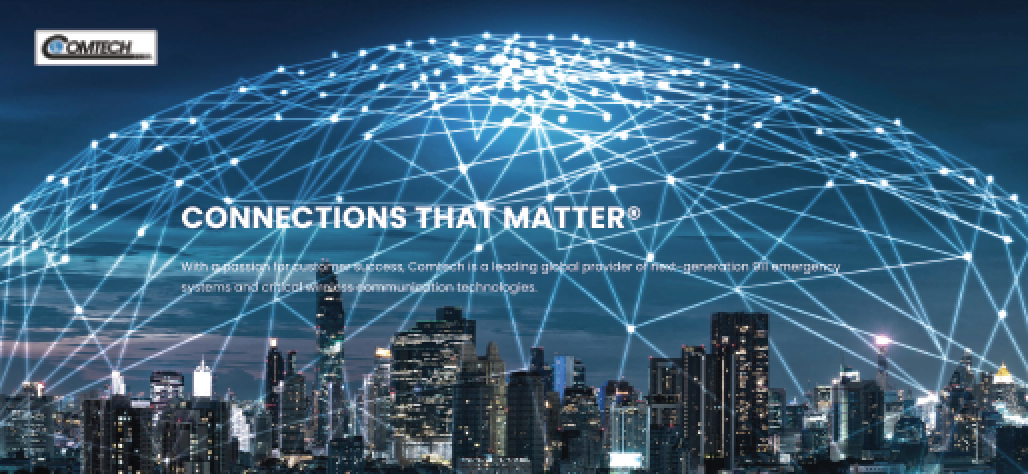 These two new business units, each of which will have its own agile and nimble business structure, will formalize and improve Comtech's ability to serve U.S. and allied governments as a defense contractor and will facilitate the establishment of a major innovation center for Comtech's growing commercial, VSAT platforms.
Daniel Gizinski and Dr. Vagan Shakhgildian have been appointed Presidents of two, recently created, U.S. and Canadian-based subsidiaries, respectively.
"Our customers expect Comtech to apply expertise and state-of-the-art technology to address their complex challenges," said Comtech Chief Executive Officer and President, Michael Porcelain. "This is especially the case for satellite and defense-related hardware and government contracts, both in the VSAT arena and more broadly. This organizational shift is the latest example of how Comtech is transforming itself to anticipate and meet the changing needs of our end markets. I congratulate both Daniel and Vagan for taking on these new roles and share a sense of 1 momentum as we move toward a very bright future."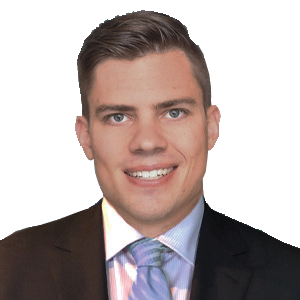 Daniel Gizinski
About Comtech Satellite Network Technologies, Inc. Daniel Gizinski will serve as President of this unit which will be based in the firm's new, state-of-the-art, Chandler, Arizona high-volume manufacturing and technology facility as well as the existing Santa Clara, California facility.
Mr. Gizinski will lead a team focused on providing integrated, satellite-based solutions for government and commercial customers who have a need to rely on technologies developed and manufactured in-house at Comtech's facilities based in the United States.
This business unit brings together a full range of Comtech's satellite Earth station products, including EF Data and Radyne branded modem lines and all of Comtech's XICOM branded, solid-state and traveling-tube wave satellite amplifiers.
Daniel Gizinski first joined Comtech in August of 2019 and has served in a variety of senior management positions, including Vice President of Product and Strategy for Comtech Systems Inc., where he oversaw the rollout of the Comtech COMET™, the world's smallest, over-the-horizon (OTH) microwave, troposcatter terminal.
Prior to joining Comtech, Daniel held program management and leadership roles at L3Harris Technologies, Sierra Nevada Corporation and General Electric. Daniel holds a Bachelor's degree in Electrical Engineering from the University of Virginia and a Master's degree from Duke University. New, Satellite-Focused Business Lines Debut From Comtech About Comtech Satellite Network Technologies Corp. Dr. Vagan Shakhgildian will serve as President of this unit which will be based in a new technology center located in Montreal, Quebec.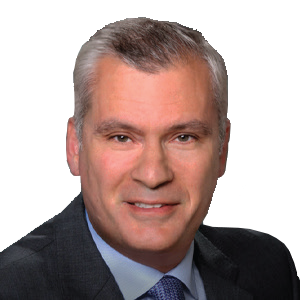 Dr. Vagan Shakhgildian
Dr. Shakhgildian will lead a team focused on streamlining, accelerating and capturing commercial networking opportunities for VSAT platforms and building out an innovation center for Comtech's commercial satellite Earth station communications technologies.
This business unit brings together Comtech's VSAT products, including Heights™, UHP and Memotec branded, satellite networking solutions.
Dr. Vagan Shakhgildian first joined Comtech in March of 2021 as part of the acquisition of Canada-based UHP Networks. As the CEO of UHP Networks, he led the company from a virtual start-up to a market leader in high performance VSAT systems.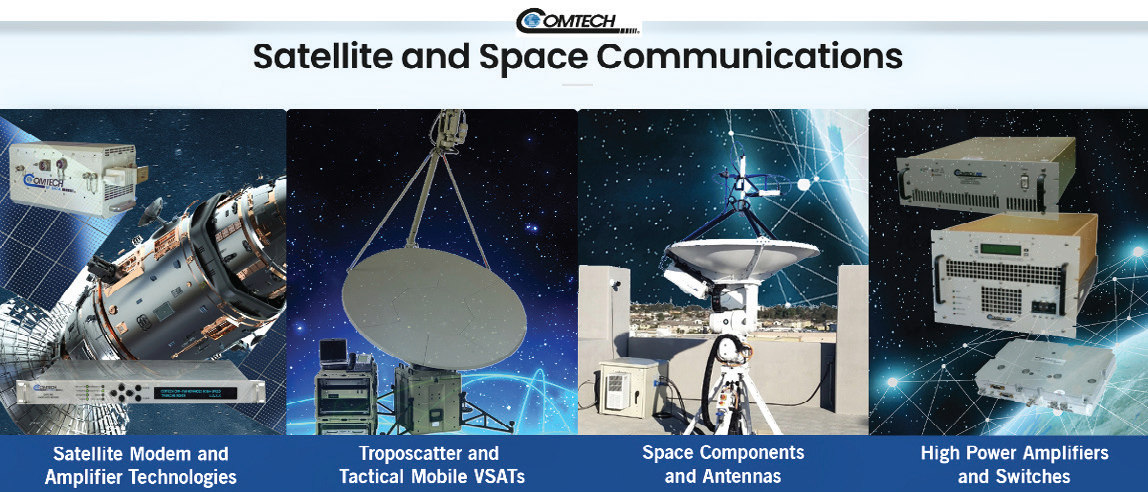 Prior to that, Dr. Shakhgildian was the President and Chief Operating Officer of Advantech Wireless, Head of Research at Adaptive Broadband and held senior R&D positions with Motorola and Signal Processors. Dr. Shakhgildian holds advanced degrees in mathematics and electronic engineering, as well as an MBA from the London Business School.
Comtech Telecommunications Corp. is a leading global provider of next-generation 911 emergency systems and secure wireless communications technologies to commercial and government customers around the world. Headquartered in Melville, New York, Comtech designs, produces and markets advanced and secure wireless solutions.
---
LEO B'Band Connectivity Coming To India
OneWeb and Hughes Network Systems LLC ("Hughes") have a strategic, six-year, Distribution Partner agreement to provide LEO connectivity services across India.

The arrangement between OneWeb and Hughes Communications India Private Ltd. (HCIPL), a joint venture between Hughes and Bharti Airtel Limited ("Airtel") follows the Memorandum of Understanding (MoU) signed by the companies in September of 2021. HCIPL is well positioned to deliver services to enterprise and government with OneWeb capacity, especially in areas outside the reach of fiber connectivity. OneWeb will connect towns, villages, and local and regional municipalities in those hardest-to-reach areas, playing a critical role in bridging the digital divide.
This agreement expands upon an established relationship between the two companies. Hughes, through its parent company, EchoStar, is a longstanding and supportive OneWeb shareholder. The company is also an ecosystem partner to OneWeb, developing gateway electronics — including for those in Gujarat and Tamil Nadu — and the core module that will power every user terminal for the system.
Hughes is also the prime contractor on an agreement with the U.S. Air Force Research Lab (AFRL) to integrate and demonstrate managed LEO SATCOM using OneWeb capacity in the Arctic region.
In each of its core markets, OneWeb works with carefully selected distribution partners providing new business and expansion opportunities while supporting its goal of bringing improved digital communication services to some of the hardest-to-reach parts of the world. OneWeb's most recent satellite launch on December 27, 2021, brought the firm's total in-orbit satellites to 394 in number, that being 60 percent of the planned 648 LEO satellite fleet.
OneWeb plans to commence global service by the end of 2022 as demand continues from telecommunications providers, aviation and maritime markets, ISPs, and governments worldwide for its low-latency, high-speed connectivity services.
Service offerings under this agreement are subject to all appropriate regulatory approvals and licenses.OneWeb and Hughes Network Systems LLC ("Hughes") have a strategic, six-year, Distribution Partner agreement to provide LEO connectivity services across India.
---
Viasat Advanced, Large Aperture Antennas Debut
Viasat Inc. (NASDAQ: VSAT) has now made available their most advanced class of large-aperture antennas, one that will be capable of providing the United States and other spacefaring nations with enhanced space-to-ground communications for upcoming Earth Observation (EO) missions, manned and unmanned missions to the Moon, Mars and other deep space as well as Department of Defense (DoD) initiatives.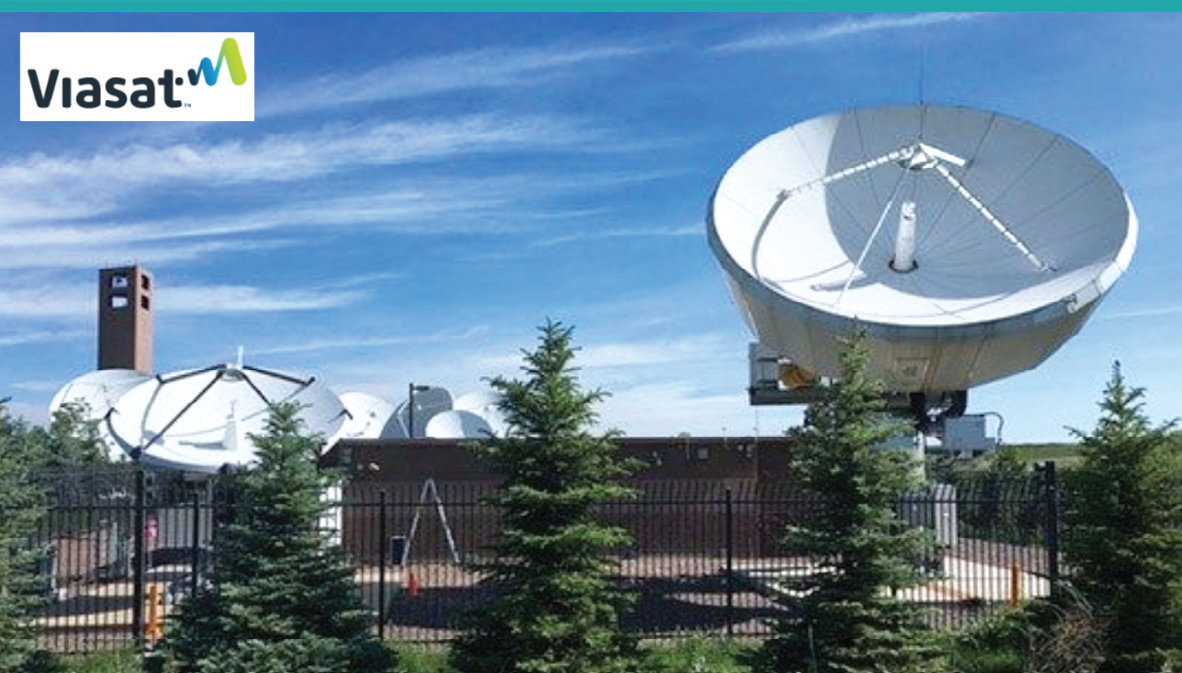 The new class of full-motion multi-band antennas, which range from 19.7 to 24.0 meters in diameter, offer revolutionary capability enhancements when compared to other legacy solutions that still use decades old technology. Viasat's key antenna enhancements include: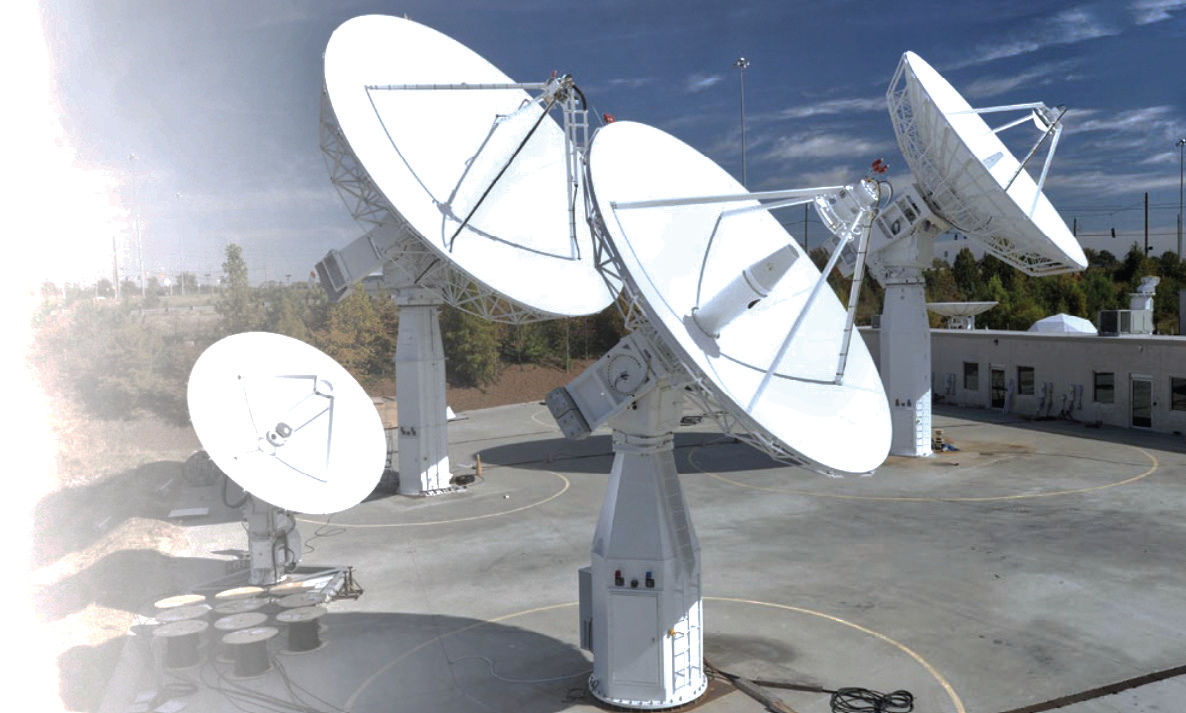 • Full-motion high-dynamic pedestal with precise tracking that will support current and future multi-orbit missions from low earth orbit (LEO) to Lunar and beyond
• An integrated radio frequency (RF) architecture paired with precision reflector surface accuracy to enable enhanced operation from L-band to above Ka-band
• Robust suite of software leveraging 20 years of delivering the highest levels of cyber security standards
• RF designs that support use of extremely high-power amplifiers in multiple bands enabling advanced mission requirements
• Advanced high-rate modems that will support emerging industry standard interfaces and software defined radio (SDR) frameworks to enable future virtualized architectures
"There is tremendous interest in earth observation, defense-based intelligence, surveillance and reconnaissance (ISR) and deep space/lunar link communications, which our latest class of full-motion large-aperture antennas were built for," said Kent Leka, vice president and general manager, Antenna Systems, Viasat. "In fact, it only requires a handful of Viasat's large-aperture antennas strategically positioned around the globe to provide constant connectivity, which could bring increased visibility to global space and defense agencies as well as to Ground Station-as-a-Service providers looking to deploy a network of antennas that support upcoming missions with lunar direct-to-earth service and cislunar relay for future missions to the Moon and even Mars."
---