Broadcasters need to deploy new tech
As the shift from linear television to video streaming continues at pace, broadcasters around the world are having to deploy new technology to ensure they can not only meet but exceed the needs of customers.
---

---
A Changing Landscape
According to one report, the Asia-Pacific media and entertainment market is expected to register a compound annual growth rate of 7.2 percent between 2021 and 2026.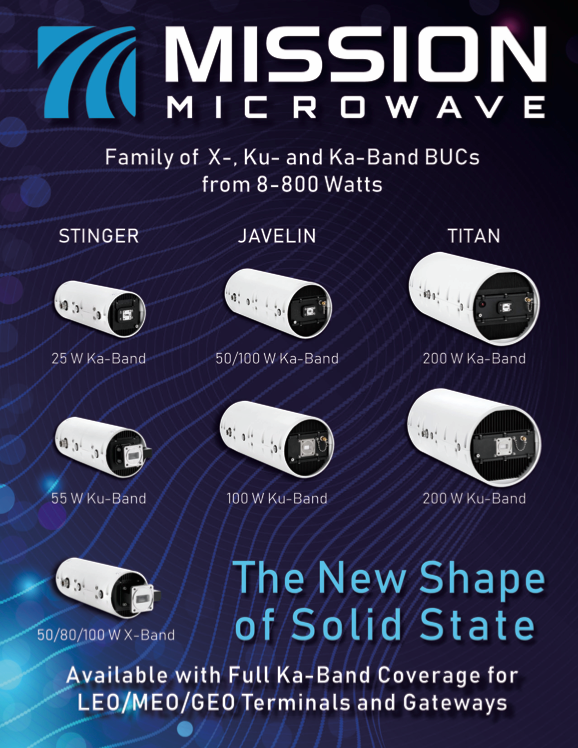 With the ever-expanding need for seamless communication, digital entertainment and demand for wireless networks, satellite operators are having to invest in enhancing their capabilities.
The Background
As Asia's largest satellite operator, SKY Perfect JSAT Corporation has a fleet of 16 satellites and is Japan's only provider of both multi-channel payTV broadcasting and satellite communications (SATCOM) services.
SKY Perfect JSAT delivers a broad range of entertainment through the "SKY PerfecTV!" platform, the most extensive in Japan with a total of approximately 3 million subscribers. SKY Perfect JSAT's satellite communications services, which cover Asia, Indian Ocean, Russia, Middle East, Pacific Ocean and North America, also play a vital role in supporting communications infrastructures for mobile backhaul, government, aviation, maritime, oil and gas and disaster recovery.
The Project
In order to use the JCSAT-1C High Throughput Satellite gateway antenna, designed to accommodate multiple users and service carriers, the company needed to upgrade its existing antenna with RF over fiber capabilities.
This expansion highlighted a need for new RF over Fiber infrastructure that was both reliable and cost-effective as part of the JCSAT-1C HTS hub. SKY Perfect JSAT selected ETL Systems as its partner and deployed the UK-based company's leading StingRay RF over Fibre product.

The Project
The Solution
As the new hub and RF/antenna are located on the same site, but in separate buildings, SKY Perfect JSAT needed to use RFoF; if traditional coaxial cables were used, the signal loss would have been too great.
SKY Perfect JSAT selected ETL Systems' StingRay RF over Fibre Chassis because the products' fiber links offer low noise performance and high isolation between fiber modules.
As an HTS gateway, the site also required transport of a very high volume of IF signals. By using wavelength division, multiplexing technology from ETL, the engineers were able to place many feeds on a single fiber, which has been crucial for streamlining operations and providing the additional capacity required for a successful upgrade.

Resilience and redundancy were also major factors in the decision-making process. ETL's StingRay range offers RF over Fibre module configurations that provide system redundancy. The chassis itself also has hot-swap modules, fans and dual redundant power supplies to minimize the impact of any failure and provide service continuity.
Having already installed ETL Systems' equipment in other facilities, SKY Perfect JSAT knew that it was reliable and easy to incorporate into its existing monitoring and control setup, making it an ideal choice for this project.
"We have installed multiple ETL devices and have experienced few failures. They have been installed in our other facilities and they are reliable. It is also easy to integrate ETL equipment into our monitoring and control systems," said Ryosuke Aoki, Ground System Division engineer at SKY Perfect JSAT Corporation.
As the broadcast market continues to evolve, broadcasters will be deploying new technology at pace in order to provide even better resilience and redundancy, as well as greater operational flexibility. Just as Sky Perfect JSAT has done.
www.etlsystems.com
---