The rapid growth in broadband and mobile communications is creating new opportunities, while also posing interesting challenges, for digital TV operators at large, not least the traditional broadcasters. In this era of users increasingly demanding "everything, here and now," consumers expect more control over the viewing experience, taking a cue from PCs and other connected devices. Technology is advancing continuously to assure subscriber loyalty while, if operators are successful, increasing average revenue per user (ARPU). Subscriber churn can thus be reduced, improving business results.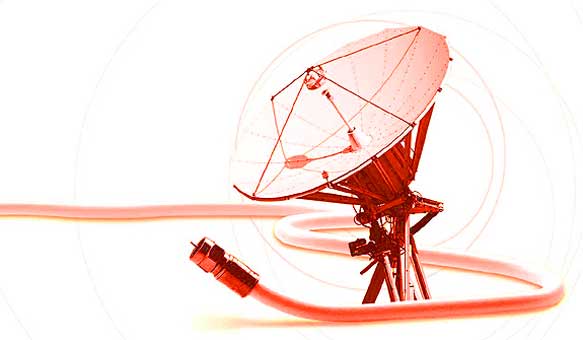 Technically, multi-service deployments combine linear broadcast channels, via satellite or terrestrial networks, with interactivity such as
video-on-demand
(VOD) and on-screen chat over an IP network.
Figure 1: Hybrid Networks Delivery
Such hybrid approaches combine service delivery in a receiver with multiple network adapters, supported by an interactive electronic program guide that provides a unified user experience.
By delivering broadcast channels efficiently in a one-to-many approach over satellite, and providing individualized services over ground-based IP networks, operators can broaden services from mainstream linear programming, to blockbusters on-demand, introduce catch-up and go-back TV, and add niche content delivered over broadband, while giving viewers more control in the process.
Moreover, subscribers appreciate the convenience of service self-provisioning. Features like checking account status, ordering new channels, pre-booking events and managing DVR recording, online or from a mobile device in addition to the TV, all promote loyalty while reducing back-end costs. By empowering users with tools plus time and location independence, customer loyalty improves.
Common Hybrid Scenarios
— Satellite Broadcasters
Satellites excel at broadcasting multi-channel content across entire countries, even continents. However, they are capacity constrained to deliver thousands of concurrent on-demand streams. Without the structural advantage of cable and IPTV operators — where linear content and interactive services come over the same network — satellite broadcasters either need to operate parallel broadband networks, deliver
over the top
(
OTT
) using the subscriber's existing Internet service or partner with ISPs.
— IPTV Operators
While an IPTV managed network is inherently better suited for interactive services compared to one-way networks, it is not ideal for broadcast services unless using a high-bandwidth (
fiber-to-the-home
) infrastructure. Bandwidth is a constraint in xDSL networks, particularly for multi-channel HD. Therefore, adding terrestrial or satellite delivered content to the IPTV offer, using a hybrid
DVB-IP
receiver, is gaining traction.
— Cable TV Operators
Cable operators traditionally include terrestrial broadcast content in the base package and have ample spectrum for premium pay-TV programming. As cable plant is transitioned from analog to digital, the opportunity for additional revenue grows significantly. Moreover, two-way cable enables IP-based interactive services. Therefore, cable operators are well positioned to offer hybrid services and many already do. The key challenge is to optimize the spectrum for broadcast vs. on-demand delivery, and whether to deliver IP-based video via
DOCSIS 3.0
or through direct-to-edge (
CMTS bypass
) approaches.
— Terrestrial Broadcasters
Similar to satellite,
DVB-T
and
ISDB-T
operators broadcast multi-channel linear content over-the-air in designated territories, whereby the ability to offer on-demand services requires a parallel broadband network. However, terrestrial broadcasters have much less spectrum at their disposal compared to their satellite brethren, posing yet another challenge. Hence the ultimate terrestrial hybrid receiver sports three network adapters: one each for terrestrial, satellite and IP connectivity.
Hybrid Network Content Security Challenges
While the multi-network approach clearly is promising, it also presents challenges in regard to content security and usage rights enforcement, i.e., how to optimize revenue security. This is especially true when the hybrid network approach is extended with multi-screen, anytime anywhere objectives.
Except for analog operators that have yet to transition to digital, the multi-network challenges will invariably include legacy conditional access (
CA
) systems, designed for one-way broadcasting protection but not for IP-based services. Also, many CE devices are pre-equipped with a native digital rights management (
DRM
) client, adding another challenge.
While it is possible to deploy several, network specific security platforms, that approach would create financial and operational challenges of their own (
See Figure 2 below
).
3-Dimensional Approach To Revenue Security
As much as business models in the digital, multi-network world must be multi-dimensional, so must the supporting digital asset security architecture. A multi-dimensional security approach is required to address the three key challenges of this new pay-TV world — secure delivery over multiple networks, support for diverse consumer devices, and a multi-layered ability to detect and combat threats of different kinds before they impact the bottom line.
Modern software-based content security solutions are now shifting the central value proposition for payTV operators beyond that of single network content protection towards an all-encompassing, multi-screen revenue security objective. A multi-layered security foundation is vital to optimize content monetization for different service models, delivery networks and client devices, through a single content authority. Verimatrix has pioneered the 3-Dimensional Security approach that offers flexible layers of protection techniques to address these evolving business needs and revenue threats (
See Figure 3 on the next page
).
— Network Dimension
This dimension is addressed by best-of-breed encryption and key management for the widest range of delivery networks, including broadcast satellite, cable and terrestrial, IPTV and DVB hybrid, VOD, mobile and Internet TV/OTT.
— Device Dimension
Beyond the living room to computers and on-the-go applications, the technology approach should include a hardened, downloadable security core for set-top boxes (STBs), PCs and Macs in IPTV and hybrid applications, as well as mobile/CE devices.
— Threat Dimension
Since not all threats to digital TV security look alike, a layered set of tools and techniques enable a flexible system protection profile.

Figure 2: Example Of Unified Revenue Security For Hybrid Networks
Features such as client hardening, fingerprinting, video watermarking and clone detection help operators prevent revenue loss from theft of service, while rapid renewability provides a fast countermeasure capability.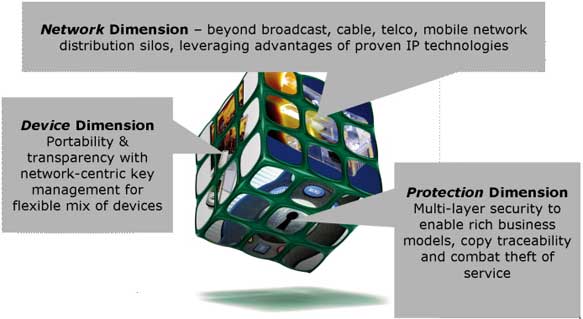 Figure 3: Verimatrix 3-Dimensional Security Approach
Video watermarking is especially effective as a piracy deterrent tool – the video can be traced back to the last authorized recipient, supported by a watermark insertion log that can be used as evidence in legal proceedings (
See Figure 4 below
).
— Software-based Security
Digital video security is a virtual arms race against potential piracy. Renewability of security subsystems is imperative to address rapidly evolving opportunities and threats.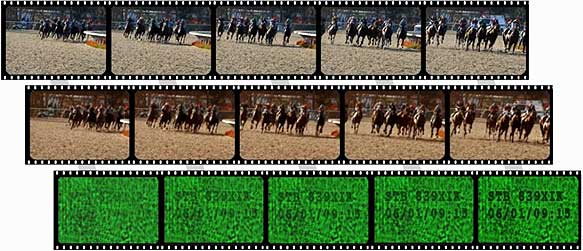 Figure 4: Example Of Video Watermarking Extraction
The use of hardware-based security in this context is simply impractical and results in a higher total cost of ownership, especially when including loss of revenue due to slower counter measures and the need to exchange smart cards periodically. Therefore, software-based security provides the most flexibility for operators to address all types of devices in a multi-network world, yielding competitive advantages and reducing costs.
— Transitioning Security
The
DVB Simulcrypt
standard enables two or more security systems to work side by side, independently, which facilitates the transition from legacy STBs to hybrid receivers without disrupting operations. By capping the legacy STB population, while adding hybrid receivers with software-based security that protects both broadcast and IP-delivered programming, operators can transition and grow their subscriber base — and ARPU — more rapidly. By implementing this "cap-and-grow" strategy, operators may transition to hybrid and multi-network services gradually (
See Figure 5 below
).
With this strategy in place, new opportunities to address mobile devices and OTT delivery can be readily supported as well, including multi-DRM support.
Unified Revenue Security Approach Across Networks
Operators benefit from a unified revenue security architecture, which not only brings significant CAPEX and OPEX savings from managing a single platform, but also enables the deployment of a transparent security regime across all the network and device permutations that subscribers demand. Whether delivering to set-top boxes (
STBs
),
Macs, PCs, iPhones/iPads, Android devices, Blu-ray
players, games consoles, and so on, a single platform to manage entitlements, devices, content and subscribers is required to optimize user satisfaction and business results.
Most consumers are simply looking for device and network transparency for the content they have paid for. A unified revenue security approach eliminates the potential impact of disparate usage rights policies, allowing consumers to simply enjoy what they have acquired.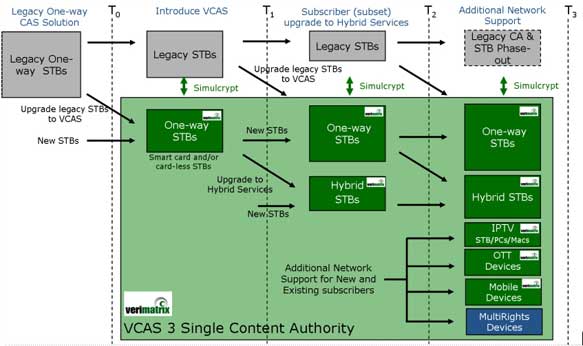 Figure 5: Illustration of Cap-and-Grow Network Evolution
Cable, satellite, terrestrial and IPTV operators alike are deploying hybrid networks in order to exploit the synergy between broadcast and on-demand services within new business models, and provide a platform that satisfies the transmission requirements of each equally. A single content authority platform, plays a vital role in this transition towards hybrid networks and multi-screen services by supporting multi-layered protection and transparent usage rights.
While OTT and mobile services continue their rapid ascent and enable operators to address new frontiers, it is very important for digital TV service providers to keep the digital TV cash register operating. Applying a uniform revenue security across networks and screens streamlines operations and maximizes the return on investment.
About the author
Bo Ferm is the Director of Product Marketing at Verimatrix, the specialist in securing and enhancing revenue for multi-screen digital TV services, and has more than 25 years of international management experience in the digital video market from positions in Europe, Asia and North America. A native of Sweden, Ferm began his career after graduating from the University of Gothenburg with a B.Sc. in Mathematics and Computer Science.
Additional company information is available at...
http://www.verimatrix.com/