Driven by commercial solutions, with improved timeliness, availability and affordability in the entire value chain, any type of company is now able to launch their payload to space. However, what thought is being given to the ground operations and communications for these LEO satellites?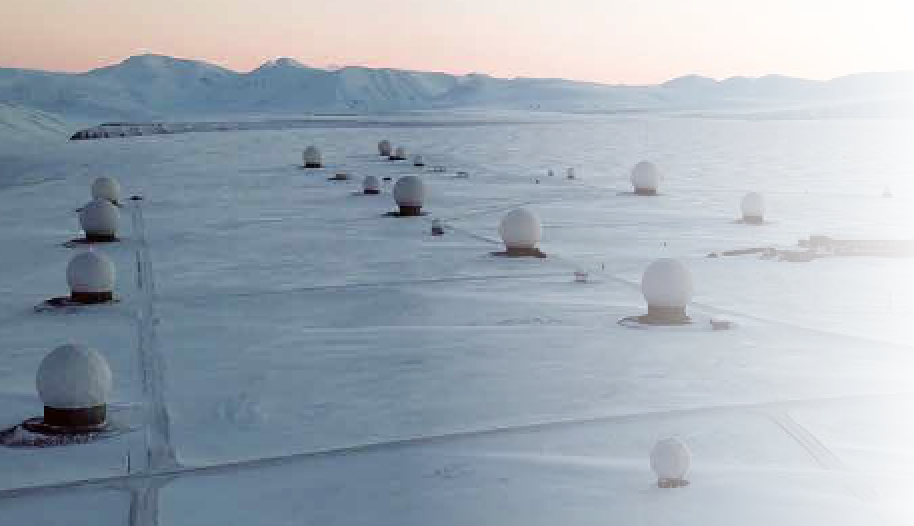 The Industry Landscape
Questions, questions, questions... with innovative concepts and solutions driving the satellite industry, what developments and technologies have come to market for ground operations? What new antennas and technology are now available? Is the ground operations business going to be disrupted and turned upside down? Why do you need optimized solutions for ground operations in the first place?
Answers, answers, answers... reliable space to ground and ground to space communications are an extremely critical aspect of any space operation. Without contact and control over the satellite, the spacecraft will end up as unwanted space debris. A critical core service of space operations is to transmit data back to Earth and to engage in command and control for satellite orbital maneuvers and other critical operations.
For many years, ground station operations were the forgotten piece of satellite operations. Ground communications was often not optimally planned by the manufacturers as an integrated part of the overall system design, but more of a straight outcome when the satellite was shipped from the factory to the launch pad.
One could certainly argue that operational planning did not always take into account the operational costs and the most optimized approaches to perform satellite control and to receive data on the ground.
An excellent example of operations that really took ground ops into account was the U.S. and European weather forecasting programs that have long-term planning in mind for continuous and reliable data downlinks and global coverage — as well as the timeliness of data retrieval. They provided an excellent demonstration that proved optimized ground ops can save costs while achieving mission goals over the overall lifecycle of the satellites.
Ground station operators are less known for their work in the public sphere and yet they provide the backbone for critical on orbit operations. Ground operators ensure rapid support for any mission and serve as a close partner to satellite operators who demand high availability and less latency.
KSAT has enabled ground operations for a range of missions — for governments, space agencies, and startups. For missions weighing tons or just a few kilos, such as those for polar or equatorial orbits, KSAT has provided these services for decades. The company has a key philosophy of enabling operational excellence — few realize that KSAT was behind the scenes delivering these critical services to important satellite missions.
The rapidly changing landscape in the industry is paving the way for new services, technologies and, most importantly, new applications and usage of satellite data. The developments noted in the launch and smallsat market is impacting all within the industry. These new developments are still in their early stages and will likely be enhanced and improved for actual operational use during the next few years. These opportunities are welcomed as the true potential of space-borne sensors is realized and services and applications for the benefit of mankind are made available.
Early on KSAT has been greatly involved in these developments of ground ops for many startup companies by listening and defining the requirements and solutions that new teams were seeking. The driving force in the ground station industry has been KSAT's ability to clearly understand and accommodate new technical solutions, and to present attractive business models for implementation by KSAT customers.
What is seen with the company's ground solutions today is an integral part of KSAT's "DNA". Embracing changes and different methodologies is key, with a clear understanding that these solutions must provide a value and benefit for the satellite operators. Over the last few years ground operations have been given increased focus and publicity in terms of their core value in the satellite industry.
Another aspect of ground operations is the increased focus on frequency coordination and how important this is for operators to be successful in launching, as well as providing, a healthy business case for owners. As one of the founding members and, subsequently, KSAT's involvement in the CSSMA (Commercial Smallsat Spectrum Management Association — www.cssma.space ) is one way that the company is seeking to engage in a new era of collaboration in attaining technical and regulatory solutions that enable the growth of the satellite industry.
With KSAT in a market leading position in an industry with a handful of industry players, the competitive landscape has changed. Over the last few years, several startup companies are looking to provide similar or complementary services to an expanded industry. The common denominator is that the ground ops are constantly changing to adapt to new technologies and customer needs and the industry is growing so fast with new commercial satellite ventures leaving room for new ground operations companies. This is healthy for the industry and benefits the satellite operators with a more competitive landscape and keeps the current industry players sharp.
A Lite Step Back
The true test for a company is how adaptive the firm is to a rapidly changing or growing of the market. Looking back, KSAT took timely action to listen to the needs for different services.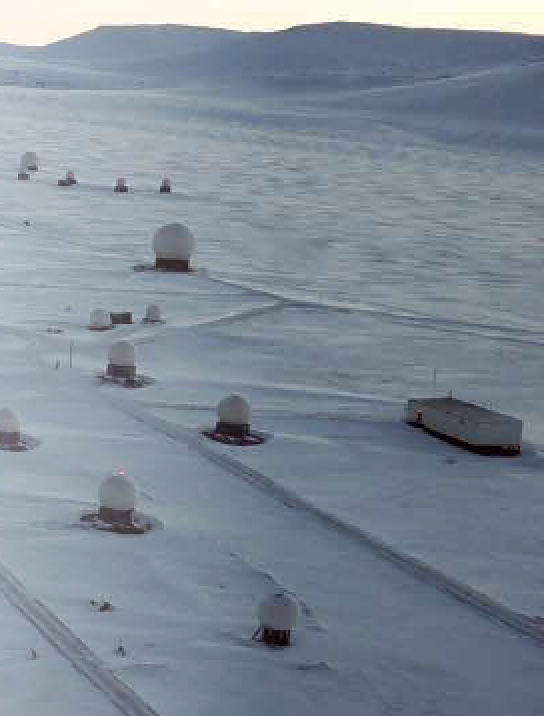 Over the past five years, the KSATLITE product line has provided value as an "out of the box" ground station solution for clients. KSATLITE has been adapted to offer a solid list of features for new and old trusted customers. While KSAT continues to develop end-to-end design systems to fit the customers' requirements list, the KSATLITE solution provides easy integration, assured interoperability and global access of standardized capabilities.
In the past, satellite manufacturers, in many cases, designed without integrating the ground ops perspective. Satellite manufacturers now look toward KSATLITE and KSAT operations to build cost efficient mission operations as an integral part of early design phases, using it as an industry standard.
Innovation should be a core value for any company. Through user-driven innovations, KSAT enabled new capabilities and deployed a NewSpace network. Working with customers in the driver's seat KSAT was able to quickly learn what type of capabilities were needed and then leveraged the experienced KSAT engineering team to adapt the new technologies and to then field a global network for ground operations that was, and is, dedicated to new space missions. Through this dialog, KSAT, together with the customer, set the standard for ground architecture for commercial space operations.
New Technologies
The current industry buzz today revolves around new solutions for data transfer; optical communication, phased array and satellite relay communications. The question is, how will these new technologies affect ground station service providers? At KSAT, the aforementioned technologies are currently being evaluated and studied from a commercial, technical and operational point of view. Discussions are ongoing with multiple potential partners to jointly explore pilot deployments and implementations at given locations.
KSAT invests in a significant number of RF antenna systems each year and views both phased array and optical terminals as being potential new assets and tools to provide services to customers. Through sourcing technologies from valued partners, KSAT will continue to provide key services from prime locations worldwide, as well as fully integrated network operations from RF, or combined with optical terminals.
KSAT has always been open to investing in new technologies through fruitful partnerships. Optical systems and phased array antenna systems are no exception. As for any product or service, KSAT is regularly monitoring market demand and provides a significant value proposition for the customer. Working with the best vendors and partners, KSAT will continue to deliver cost-efficient operational excellence.
Data relay of satellite-to-satellite-to-Earth has also become an option for satellite operators. There is enormous value in communicating with the satellite at any time for strategic up- and downlinking narrowband, near-real-time, critical information. In addition, some missions that generate extremely low data volumes might downlink all of their data from relay satellites.
However, data relay versus multi-Gbps links from ground station operators with massive data downlinks is still not yet an affordable option. KSAT recently took the first step to provide space relay services through partnering with AddValue, a Singaporean company that provides real-time communication services through their IDRS™ system (Inter-satellite Data Relay System). The system is based on the Inmarsat BGAN network for low-bandwidth communication needs. This system can be provided as an integrated service solution from KSAT to satellite operators. This is a first step in the direction of communication solutions, irrespective of ground- or space-based infrastructures.
Technology Agnostic — Customer Centric
KSAT is trusted by a vast majority of industry leaders to operate ground stations and bring home their data and enable TT&C communications. With this market position, KSAT observed the various approaches taken by a variety of customers. This enables KSAT to "feel the market's temperature" all the while helping customers in delivering ground ops that meet their mission requirements.
KSAT has proven that the firm's 50-year heritage of tracking satellites has resulted in a company that remains agile and adaptive to market demands for new services, while remaining competitive and at the forefront in technical and commercial aspects. Also validated is that there is no quick return on investment in the ground station industry — the business is capital intensive and delivers return on investment over longer time-periods.
KSAT is a service provider and must be technologically agnostic and customer centric. The company is creating global partnerships that offer significant value to customers. KSAT will continue combining standard RF services with new technologies and partnerships, such as with AddValue, going forward.
Creating value for their customers and their use cases is KSAT's top priority. Investing in new partnerships, innovative products and comprehensive services will still be in the firm's DNA to continue to lead the ground station industry by maintaining and recognizing the competitive edge through continuous innovation. KSAT will continue to drive business and ground operations with the same user driven approach that positioned KSATLITE as an industry standard.
ksat.no/
---