The global space community understands better than most what it takes to adapt in the face of unforeseen challenges. The world was dramatically disrupted in 2020 due to the COVID-19 pandemic, and space-related organizations moved fast to keep supply chains, missions, education and training on track. Likewise, Space Foundation showed the resilience of its programs and efforts as we continued supporting collaboration and workforce development through the public health crisis.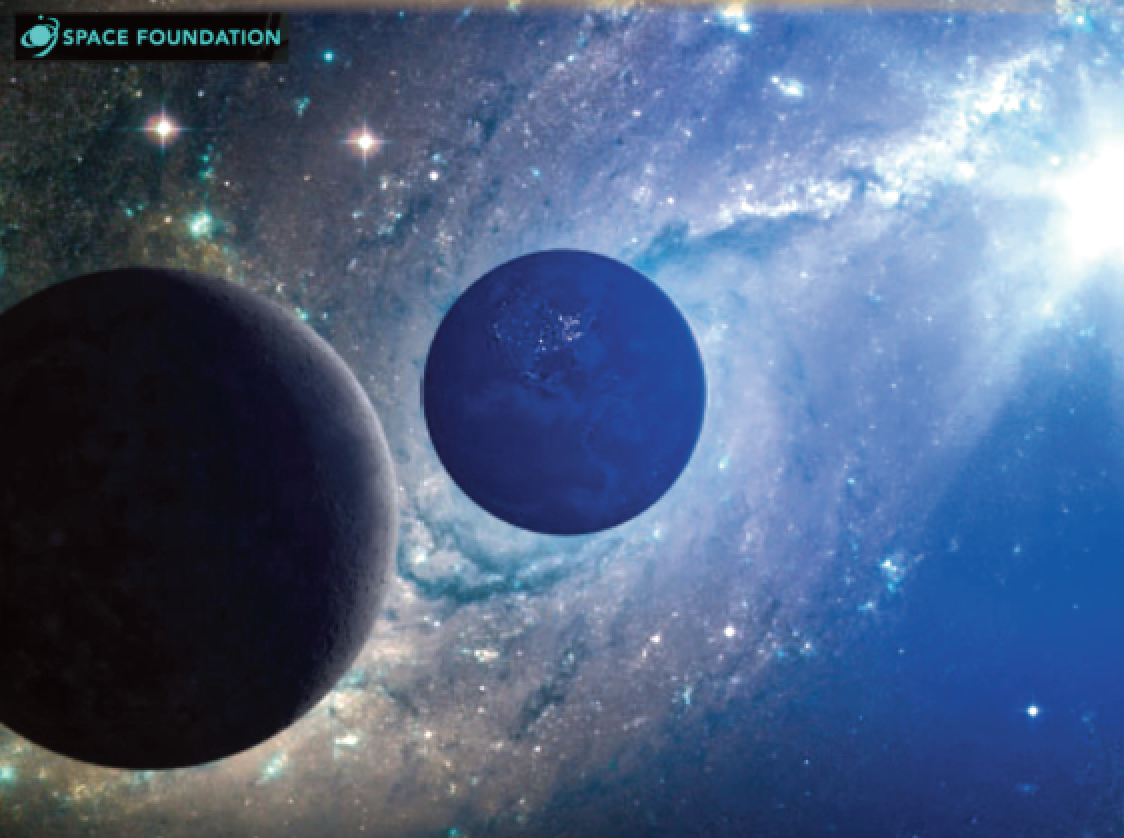 The results of the space community pivoting to overcome obstacles are measured in part by a space economy that grew to $424 billion. Commercial space enterprises now constitute 80 percent of the U.S. market, and there was a 48 percent increase in commercial spacecraft deployments in 2020, notably SpaceX's historic launch of U.S. astronauts to the International Space Station.
The space economy growth, however, exacerbates the trends in workforce shortages, skills deficit and an innovation gap. The silver lining of layoffs and work-from-home mandates allowed segments of the population time to reevaluate values, adopt a culture of life-long learning, explore new pathways, and engage in training programs that might lead to sustainable employment. This is good news for the space community, as is the persistent focus on diversity and inclusion when tapping into the underserved workforce. The space economy thrives on new ideas needed to solve the planet's greatest challenges, and that means bringing more interested people into the industry.
Pivoting Programs to Serve the Space Community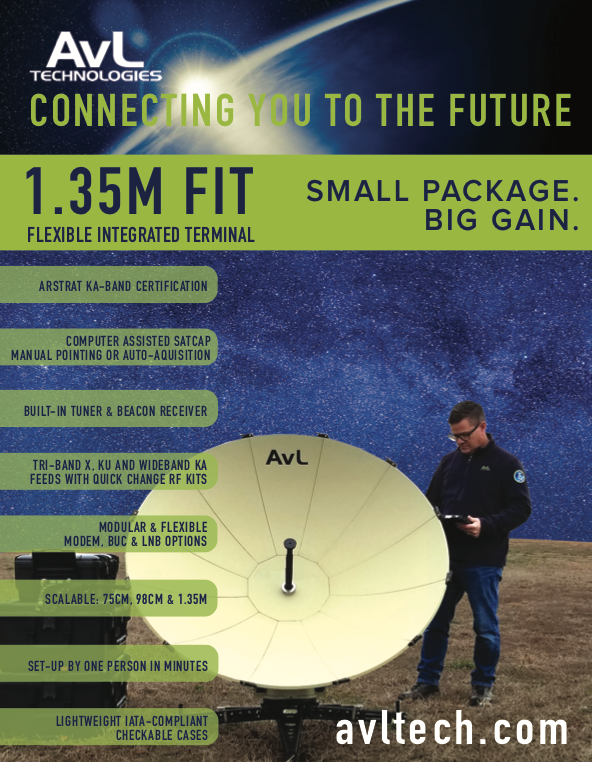 Space Foundation also adapted its efforts in 2020 to remain an effective partner and advocate for the space community. In May, Space Foundation launched its Center for Innovation and Education to create and deliver inclusive, innovative and sustainable workforce development and economic opportunity programs.
The Center's mission is to enable all people to participate in the space economy, and programs have already reached more than 29,000 people since launch.
Center programing includes mentorship and support for minority-led startups and small businesses through its Space Commerce Entrepreneurship Program, a continuation of the Space Foundation's program first sponsored by the Minority Business Development Agency. The Center also unveiled the Junior Space Entrepreneur Program, training 26 teachers across 16 states as well as its first 50 students — success that earned Space Foundation recognition from Fast Company as a world-changing idea.
Committed to public health, Space Foundation rescheduled the 36th Space Symposium to 2021 and launched Space Symposium 365, a digital platform bringing together the space community to learn, connect and conduct business year-round. The initiative gives subscribers access to exclusive content, including industry presentations and interviews with space leaders, panel discussions, mission briefings, analysis on space economy data, and workforce perspectives for the next generation of professionals and business leaders. This year, Space Symposium 365 has already scheduled prominent leaders in space policy and commerce from NASA, the FAA, the U.S. Air Force, the Department of Defense, and the National Reconnaissance Office (NRO).
Space Foundation also up-leveled its online programing for students, educators and parents through its Discovery Center and long-standing partnerships with L3Harris, Lockheed Martin and the U.S. Air Force Academy.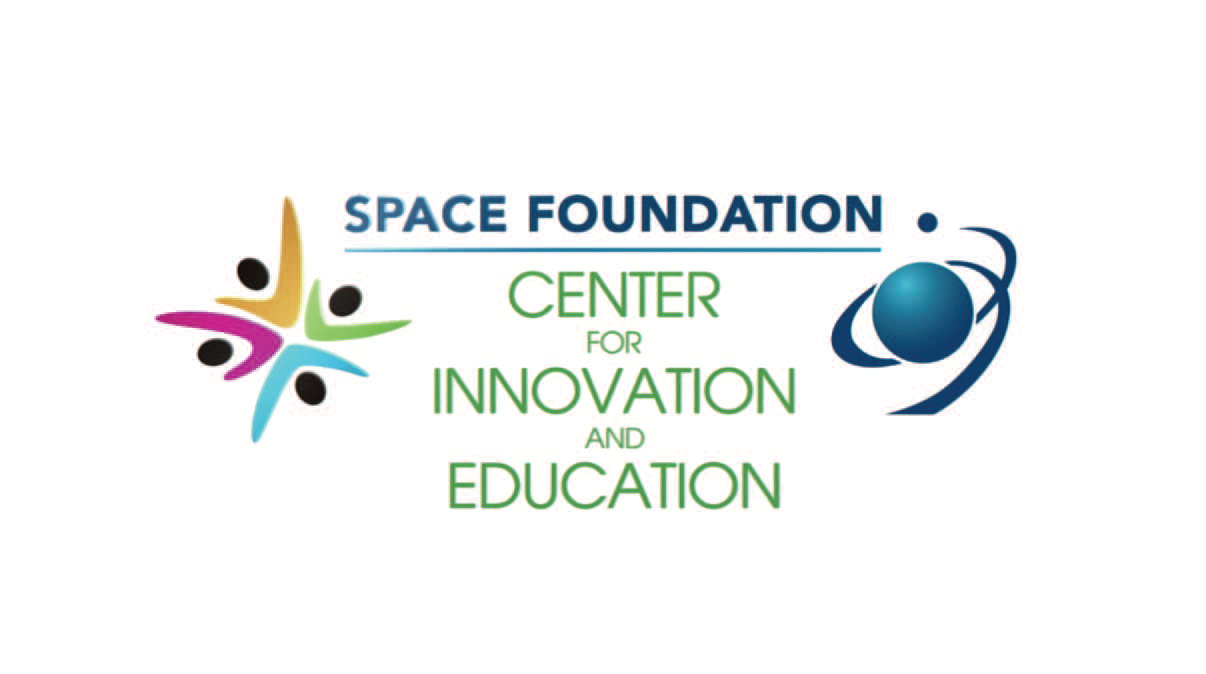 We launched weekly online webinars for K-12 students and educators, using space as a basis to support STEM curriculum. We also offered supplements to school-from-home with virtual field trips as well as e-learning tools and free, downloadable lesson plans.
Internationally, we forged new partnerships through organizations like the United Nations Office for Outer Space Affairs Space4Women, focused on mentoring aspiring young women worldwide, and also WomenTech Network, connecting 100,000 women in 181 countries.
Collaboration continued with the UAE Space Agency, and Space Foundation signed a memorandum of understanding with the UAE's Al Suwaidi Private Office & Group to explore educational content and career development opportunities for UAE students and their families. We also formed a partnership with Krypto Labs to enable space entrepreneurship as well as with the Abu Dhabi Art Society to foster inclusivity between cultural organizations.
Meanwhile, Space Foundation's Teacher Liason program supported the Ethiopian Space Science Society with June events for a solar eclipse, and a Space in Africa discussion helped open the door to future work with our Teacher Liaisons and other space organizations throughout Africa.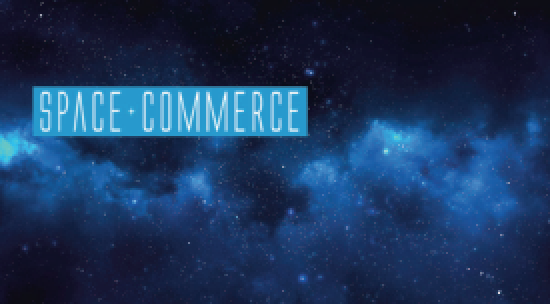 Importantly, Space Foundation leadership is taking an active role in the space community outside of our programs. Space Foundation CEO Thomas Zelibor was named to the Defense Innovation Board Space Advisory Committee, where he provides advice and recommendations to the U.S. defense secretary and other defense leaders on emerging space technologies. As Space Foundation COO, I was elected to the Board of Directors for Manufacturer's Edge, boosting the competitiveness of engineers and business professionals, and was selected by Her Story 100 for a historic video championing women in STEM for the 100th anniversary of women's right to vote.
Soaring Into an Exciting Year in Space
The space economy will continue surging in 2021, but the global space community must contend with misperceptions that have become barriers to entry at a time when the industry is striving to grow its workforce.
First, space is more than space exploration. Space-based infrastructure underpins the modern economy, and inventions derived from space technology touch every citizen and industry. Another misperception is that space careers are only for astronauts and scientists. In truth, the space industry needs a workforce from all demographics with all skill sets (STEM and non-STEM) to advance space technology innovation.

While dispelling myths, we must also highlight opportunities in the space supply chain. The space community needs to elevate awareness among entrepreneurs, startups and small businesses about the lucrative pathways to becoming a supplier to the space economy. Thousands of NASA space patents are available for commercialization, and there are near-unlimited opportunities to apply space technologies in established enterprises or bring space technologies to market for use on Earth.
For its part, Space Foundation will continue championing the partnerships and opportunities that help the space community thrive. The Center for Innovation and Education will increase efforts through programs for entrepreneurs, small businesses, young professionals, educators and students. The Center's initiatives will support and elevate today's generation of space professionals through the Space Commerce Entrepreneurship Program as well as cultivate the next generation through the Junior Space Entrepreneur Program.
Plans are currently underway to expand Space Symposium 365 to deliver marketplace opportunities globally to connect and conduct business, forums for policy discussions, mentoring and networking sessions, and the latest research and reports via The Space Report.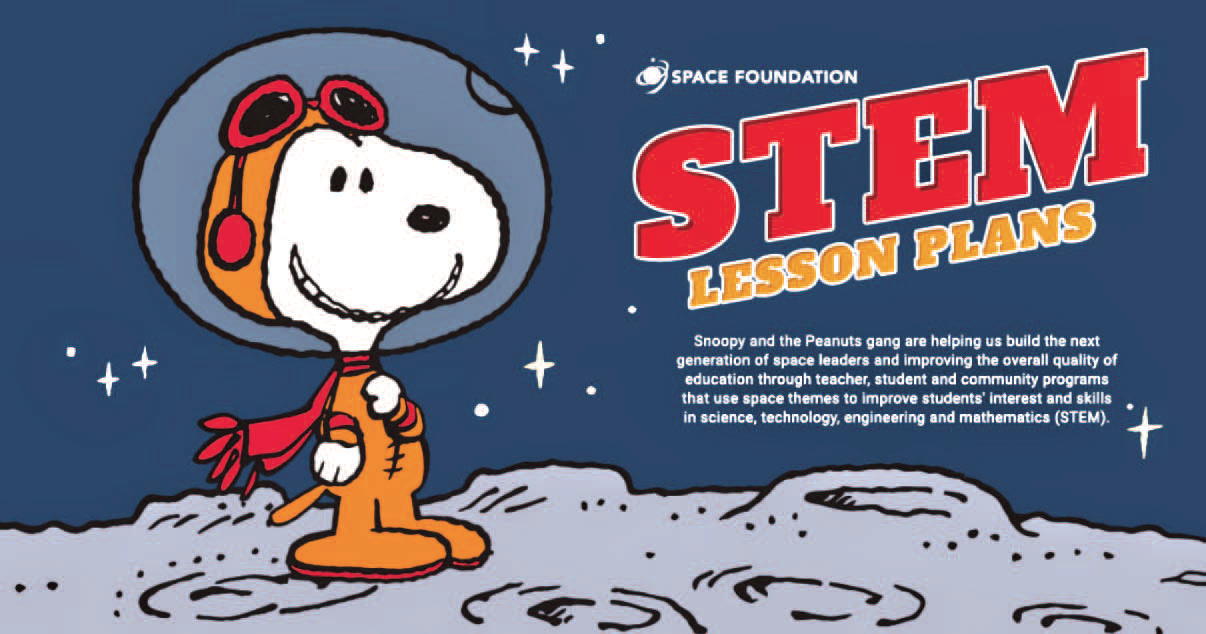 In 2021, Space Foundation will reach globally to engender new connections and possibilities. This work will include: the Future Space Scholars Meet, a partnership between the United States, China, the UK and Australia in the form of a global competition for high school students; presenting at the Dubai Expo and seeking expanded collaboration with organizations such as Compass and its Space and Rocketry Academy UAE; collaboration with organizations like SAVe Foundation in India; and support for our Teacher Liaisons in Nigeria and Ethiopia.
Lastly, Lisa Callahan, a Space Foundation board member and new chair of the 2021 World Space Week and I are looking forward to next year's event highlighting "Women in Space."
Given so many initiatives, Space Foundation is working on an endowment to reach the next level in scaling services to inner cities, rural communities, and underserved regions. An endowment will enable us to facilitate space innovation and educational programming free of charge to advance equity and inclusion in the global space community.
The future of the space economy is partnership, working in collaboration with the community, universities, public and private organizations, and space agencies around the globe. Together, we can create greater space access and drive toward the mission of delivering the benefits of space for all.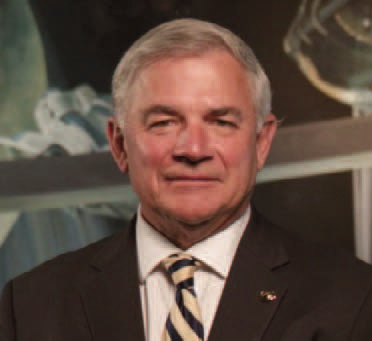 Tom Zelibor, Chief
Executive Officer,
Space Foundation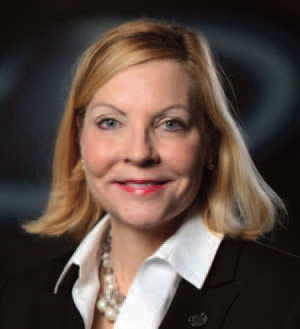 Shelli Brunswick,
Chief Operating Officer,
Space Foundation
Join the Space Foundation and the organization's efforts via this direct infolink...
---
Space Foundation: Running the Numbers on the Commercial Satellite Industry
The capabilities provided by satellites and their infrastructure have been crucial in a year when many worked from home due to the public health crisis. Video conferencing, internet services, communications and more became even more essential as the world cloistered to wait out pandemic waves. For Space Foundation, commercial satellites made possible the virtual programs and tools shared with space professionals, students and families as they worked and studied remotely. The way commercial space (and commercial satellites in particular) impacts every citizen has rarely been more evident than it was in 2020.
The latest data on commercial satellites tells the story of an industry whose growth and revenue are only accelerating. Drawing from data and analysis presented in The Space Report 2020 Q3, it is clear that some of the most impactful trends in commercial space stem from the commercial satellite industry.
---

---
Satellite manufacturing orders in 2019 were higher than 2017 and 2018 combined, and in 2020, orders are on pace to do as well as, if not better than, 2019. Commercial space products and services revenue was $217.72 billion in 2019, accounting for the majority of the $424 billion space economy. The largest shares of revenue in that sector came from direct-to-home TV ($91.48 billion) and position, navigation and timing services ($91.13 billion). While the U.S. satellite TV market has been declining, new growth is emerging in other parts of the world, notably Africa.
Satellite communications is a highly active and exciting sector. SpaceX's Starlink constellation contains more than 800 satellites, and it is providing early access to consumers in some areas as it tests and develops the system. Rival company OneWeb filed for bankruptcy in March, but in July, a consortium of buyers including the UK government and Bharti Global Limited (an Indian telecom operator) committed more than $1 billion to acquire the company and restart operations.
While mega constellations capture positive headlines, there have been headwinds for the satellite communications industry overall. The financial outlook was impacted by the Federal Communications Commission's February decision to hold a public auction to reallocate a portion of the C-band, which is needed to support 5G. A private auction where satellite operators sell their portion of the spectrum was expected to raise up to $60 billion. With a public auction, however, satellite operators anticipate taking in just $5 billion to cover the cost of replacing satellites, plus $9.7 billion in incentive payments to speed the process.Data is a valuable resource, and in Earth observation, 2019 revenues reached $3.58 billion, an 8.5% increase from a year prior. Of this, 31.6% of revenues came from the sale of raw data collected by commercial satellites. In the sector, the fastest growing area is big data services, in which companies analyze datasets to identify and track trends over time. Worth $210 million in 2019, this market is expected to reach $1.66 billion in revenue by 2028.
Anticipated revenue streams and long-term contracts inherent in the satellite industry have also helped provide stability to the labor force in the midst of the pandemic. It will take time for all the workforce numbers to be collected, but already we have a sense of how workers in space-related job sectors are being affected. From February to July this year, there was a net loss of 2.79% for U.S. employment in key space sectors, according to data The Space Report evaluated from the U.S. Bureau of Labor Statistics. While some areas saw steeper-than-average declines, such as broadcast and wireless communications equipment (-4.84%), there were points of growth, notably in search, detection and navigation instruments (1.45%). While more data is forthcoming, given the enduring growth in commercial satellites, the industry is positioned to weather the pandemic better than other portions of the global economy.
With so much activity in commercial satellites and across the space economy, the only certainty is change. Space Foundation, through its quarterly installments of The Space Report, supplies the space community with definitive, timely and comprehensive information on the scope of space industry activities. As the space sectors come roaring out of a difficult year, Space Foundation will track their trajectory and deliver the insight and analysis to help fuel the global space economy.
---