The CabSat trade event in Dubai is still a few weeks away (May 17-19) and has returned to its usual timing after two years of COVID-based delays. This is the opportunity for the local industry to re-assemble and re-assess the challenges that face broadcasters, satellite operators and content creators.
---

Satellite TV dishes on the rooftops in Cairo.
---
Unfortunately, the past year or so has seen some significant changes. For example, Arabsat lost their well-regarded CEO, Khaled Balkheyour, in August 2021). He was replaced temporarily by Dr. Badr bin Nasser Al-Suwaidan — the search continues for a new CEO and an appointment to this position is likely during Q1 of 2022. Sources at the Saudi Arabian- based Arabsat admit that trading is "tough."
Arabsat's main satellite rival is Cairo-based Nilesat — that company has also seen margins squeezed and profits affected commensurately. Nilesat is involved in a limited partnership with Paris-based Eutelsat, and this long-running leasing and channel wholesaling arrangement was renewed — although on a reduced basis — on October 28, 2021. The local consensus is that the Nilesat renewal covered about half of the previous contract.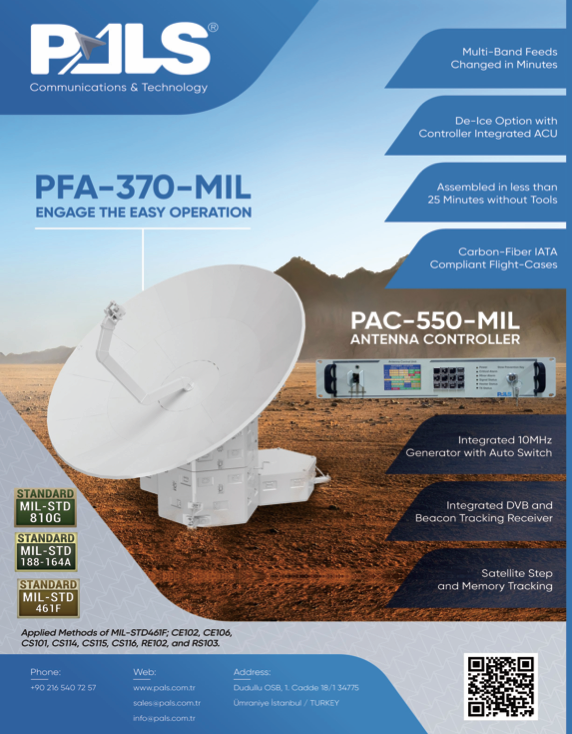 Eutelsat says it now has "Multiple agreements" including multi-year, multi-transponders contracts with the UAE's Du, the important Jordan Media City and Abu Dhabi Media. Eutelsat and Nilesat's 7/8 degrees West video hotspot represents the most powerful, widespread and dense footprint in the Middle East and North Africa, reaching 90% of TV homes in the region. It is one of the most dynamic neighborhoods in the global satellite TV market with more than 60 million homes and 1,000 channels.
However, revenues and profits are being poorly realized at Nilesat — the company reported nearly $200 million in annual revenue in 2014, but since then, its revenues have steadily declined. Nilesat is quoted on the Cairo stock exchange, making the firm's painful fall in income easy to examine.
Nilesat logged net profits of $20.3 million in the first nine months of 2021, a drop of 22% year-on-year from $26.07 million. The company generated $86.66 million in revenue in the January-September period, down from $93.89 million in the year-ago period, according to a bourse disclosure.
Both Arabsat and Nilesat accurately utter much the same grumbles in terms of market sentiment, and this reflects the fact that the MENA region is still probably the world's largest market for Free-to-Air (FTA) viewing. From the major broadcasters, such as Dubai-based Middle East Broadcasting (MBC) and its impressive portfolio of high-quality channels to the most niche of services, they are almost all free-to-view.
While MBC fully supports high-definition transmissions — and has even backed some 4K productions — the sad fact is that hundreds of other channels are still in near-primitive (by modern standards) 'standard definition' transmissions. Their transmission rates are miserable and the video quality is poor. Moreover, the rate of conversion from SD to HD is at a snail's pace. Consequently, the opportunity to levy higher prices for HDTV transmission is slow to be materialized.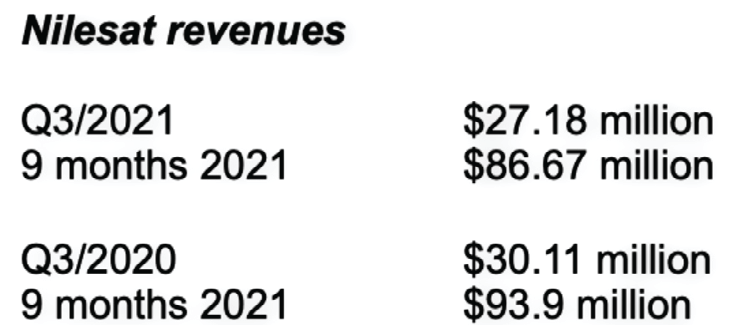 Nevertheless, Nilesat has ordered a new, 4-ton satellite (Nilesat 301) from Thales Alenia for a likely launch later in 2022. The contract was signed by NileSat CEO Ahmed Anis and SVP at Thales Alenia Space, Martin Van Schaik. The new satellite will replace NileSat 201, which ends its design life in 2028. Importantly, 301 will add Ka-band capacity over the MENA region.
Nilesat 301 has a design life — likely to be well exceeded — of 15 years. NileSat 301 will also cover countries in the south of Africa and along the Nile basin. SpaceX will launch this new satellite to 7 degrees West.
Arabsat and Nilesat have plenty of available capacity, but so does Es'hailSat which broadcasts from Qatar. The past few years had seen a bitter territorial dispute between Qatar and its near-neighbors in Saudi Arabia, Kuwait, Bahrain, Egypt and the UAE. The basis for the squabble was television piracy of signals coming out of Qatar of the beIN SPORTS channels HD1, HD2, HD3, HD4, HD2 MAX and HD3 MAX as well as HD5, HD6, HD7, HD8 and HD9.
BeIN SPORTS held the exclusive TV rights for many of Europe's leading football channels and these were blatantly pirated by a Saudi-based operation. Thankfully, the spat was formally ended in 2021, and in good time for this year's massively popular FIFA World Cup transmitting out of Qatar from November 21st to December 18 this year. The organizers say that transmissions will be in Ultra HD (4k) and that will help promote sales of higher-end TV televisions in the region and beyond.
Mr. Hamad Al Mannai, VP/Commercial at Es'hailSat, admits that the MENA broadcasting industry, and the COVID pandemic, has impacted the entire, local entertainment and media industry. "PwC's report, 'Perspectives from the Global Entertainment & Media Outlook 2020– 2024' projected a contraction of 5.6% in 2020 across the industry. However, it is believed that the industry will bounce-back once the situation normalizes later in 2022 and will continue show a growth trend beyond that."
Es'hailSat shares an orbital slot with Arabsat at 25.5/26 degrees East similar to that of Nilesat and Eutelsat's 7/8 degrees West slots. Es'hailSat 1 is slotted at 25.5 degrees East, while Es'hailSat 2 is at 26 degrees East, which is where Arabsat's Badr fleet orbits.
Satellite broadcasting remains one of the important pillars in delivering high quality video to millions of homes across this vast region of the world, especially one that is spread out in sparsely populated pockets. Strategically positioned, Es'hailSat's 25.5E/26E hotspot serves millions of households across the MENA region. Despite the emergence of alternative viewing methods, such as over-the-top (OTT) and digital terrestrial television (DTT), it is forecast that satellite broadcasting will add more than 1% CAGR across five years (2020-2025) in TV household across the globe.
In addition, data consolidated by Es'hailSat in collaboration with [research company] Northern Sky Research, reveals that Television is the most popular viewing device for watching video and will remain that way for at least the next five years. This includes viewing of satellite and OTT content.
"Considering potential bottleneck in existing terrestrial infrastructures, it is likely the future viewing will be a hybrid model, with a combination of multiple sources and devices, i.e., satellite TV and IP delivered content," said Al Mannai.
Part Two of Chris' report will be published in the April issue of SatMagazine.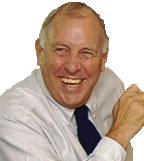 Chris Forrester
Author Chris Forrester is a well-known broadcasting journalist, industry consultant and Senior Columnist for SatNews Publishers. He reports on all aspects of broadcasting with special emphasis on content, the business of television and emerging applications. He founded Rapid TV News and has edited Interspace and its successor Inside Satellite TV since 1996. He also files for Advanced-Television.com. In November of 1998, Chris was appointed an Associate (professor) of the prestigious Adham Center for Television Journalism, part of the American University in Cairo (AUC), in recognition of his Journalism, part of the American University in extensive coverage of the Arab media market.
---