Alaska's wide-open spaces and spectacular landscapes are high on the list of qualities that make this state a singular place to live. These same vast distances and rugged terrain also make Alaska a difficult place to operate businesses, especially when basics such as high-performance Internet and data connections are critical to success.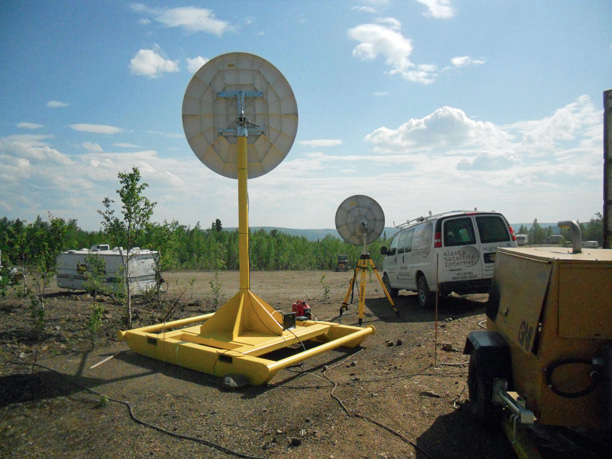 Will Johnson found that out firsthand when operating the Yuut Yaqungviat Flight School in the Western Alaskan town of Bethel. Flying small planes goes hand-in-hand with Internet connectivity for weather reports, flight plans, radar images—almost all of the information needed for safely flying between Alaska's widely separated communities.
"We're so desperate for connectivity in this part of the world. We just couldn't get any connection that was worth a darn, and you cannot run a flight school without Internet connectivity. It's the only way you can do business today in aviation," Johnson said.
Johnson's experience with inadequate and spotty Internet connectivity led him to start Alaska Satellite Internet to bring Internet connectivity to companies such as the flight school. Founded in 1992, Alaska Satellite Internet resells Hughes broadband satellite services and provides customer support for the hunting and fishing lodges, work camps, oil rigs, gold mines, government agencies, schools, police stations, and tribal offices that make Alaska's economy and public sector work.
"We got involved with Hughes because their services work and the word spread. Word-of-mouth is very powerful in Alaska because it's hard to advertise; we have very few radio stations in the bush that accept advertising and only a few newspapers. But if you provide a good product, that word will spread, and that's what happened with the Hughes service," Johnson said.
Johnson started reselling the widely popular Hughes satellite broadband services based on the HN System in 2005. Since then, he has since installed more than 3,500 systems—a large number in this sparsely populated state.
Within the last few years, however, Alaska Satellite found that even the HN System couldn't keep up with demand for more bandwidth from Alaska's businesses and tribal organizations.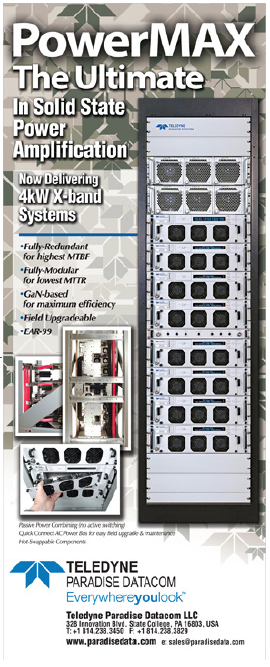 "A lot of businesses wanted to do Voice over IP (VoIP) but there just wasn't enough bandwidth. At that point, we would have had to refer our customers to competitors. However, Hughes came out with its HX product and High QoS service and gave us a way to keep our customers," Johnson said.
Meeting Growing Needs
Hughes High QoS Service is based on Hughes' advanced HX System platform—this is a turnkey, bundled package of hardware, software, and network hub capacity that enables virtual network operators (VNOs) and service providers to offer high-bandwidth Internet and private network access to customers without requiring a large upfront investment.
High QoS offers businesses download speeds of up to 10Mbps to support high-bandwidth applications such as VoIP that need prioritized traffic. High QoS enables customers to prioritize traffic by class, which ensures high quality for mission-critical business applications and latency-sensitive applications such as voice calls and full-motion video.
When Hughes rolled out its High QoS Service, Johnson immediately found a market for it among Alaskan businesses, tribal organizations and tribal for-profit corporations.
"Hughes QoS has been a very successful service for us. It has really opened up our ability to serve businesses and tribal organizations," Johnson said. "It's very popular with customers who consume a lot of bandwidth, mostly in the business market and for some residences. They like the unlimited download plans and the service's consistency. Even though we have fewer installations because the product is new, the customers are buying so much bandwidth, it makes High QoS profitable. Our customers like the consistency and low latency it provides, which is especially important when they're running multiple business applications or running a private network over multiple sites."
High QoS' CBR (committed bitrate) feature has been an especially attractive feature for customers, Johnson said. CBR enables customers to temporarily partition their bandwidth to give specific packet traffic—usually voice—its own dedicated channel. When the special packet traffic is finished, the channel reverts back to general bandwidth.
"It's been a major selling point," he said. "If a business is spending millions on a big project, they don't want their on-site professionals affected by slow Internet access. CBR gives them an extra measure of performance."
Hughes High QoS Service is well suited for providers serving specialized industries such as oil/gas exploration, maritime, and mining in remote locations. In Alaska, High QoS is particularly popular at mining company work camps where crews are isolated from their families for extended periods. One of Alaska Satellite Internet's first High QoS installations was for a mining camp outside Juneau that wanted its employees to have telephone access to friends and family. The company has also installed High QoS at a hydroelectric plant in Sitka and will be installing it on an oil rig on the Cook Inlet.
"There are no roads or phone lines into these areas, so the workers are desperate to call home and stay in touch with their families. They turned to Hughes High-QoS service for quality Internet telephony," Johnson said. "If a company is going to put men in a remote camp for months away from their families, they want to take good care of them. They're going to feed them well, give them good connectivity for phone calls, emailing, Skyping and surfing the Internet, and provide entertainment like satellite television."
Hughes' dependability is also a key selling point for High QoS in Alaska. Distance and extreme weather make maintenance and repairs difficult and expensive, Johnson said. Reliability makes HughesNet popular with business customers who can't afford extended outages.
"It's rock-solid dependable. I don't know of anything in the Bush that's more dependable," he said. "The High QoS service was new to us last year, and we're expecting it to take off during 2013."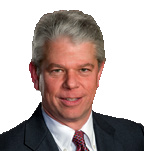 About the author
Sam Baumel is vice president of SME (small and medium enterprise) sales and marketing for the North American Division at Hughes Network Systems, LLC (Hughes), a wholly owned subsidiary of EchoStar Corporation. In this capacity, he is responsible for the sales and marketing organization including resellers and channel partners. Mr. Baumel has more than 25 years of technology-oriented sales and marketing experience, with 18+ years at Hughes focusing on wireless and satellite broadband products and services. Prior to Hughes, Mr. Baumel worked in a variety of sales and marketing positions, including Merchandising Manager and International Sales Manager for Fujitsu America's cellular telephone products.
About the Hughes HX System
Designed and optimized for carrier-grade IP broadband networking and specialized applications such as mobility and mesh networking, Hughes brings to the market the HX System—a broadband satellite system with an economical gateway Earth station and high-performance remote terminals.
HX System Architecture
The core component of the HX System is the HX Gateway, which acts as the system master and includes the network management and dynamic bandwidth assignment manager. The HX Gateway uses a DVB-S2 carrier with Adaptive Coding and Modulation (ACM) for the outbound channel received by all HX System remote terminals. HX remote terminals use FDMA/TDMA channels to communicate back to the HX Gateway (star mode) or to each other (mesh mode).
The FDMA/TDMA channels of the HX System are highly efficient and are based on the industry-leading standard, Internet Protocol over Satellite (IPoS), which has been endorsed by ETSI, ITU, and TIA. The HX System FDMA/TDMA channels of the HX System support data rates up to 9.8 Mbps.
Efficiency and flexibility in utilizing satellite bandwidth are core to the design of the HX System. Each link, in star or mesh mode, can be configured to provide a QoS tailored for an individual remote terminal. And each remote link can be independently configured with unique Commited Information Rates (CIRs), thereby allowing a service provider to develop a service tailored to their customers' specific requirements. In addition, the HX System bandwidth allocation scheme is designed so that idle terminals can be configured to release all bandwidth assignments, thereby ensuring optimal bandwidth utilization.
Features include:
– Compact hub configuration
– Intelligent, protocol-sensitive bandwidth assignment for optimum performance and efficiency for each application
– Dynamically assigned CIRs per remote or group of remote terminals
– High-performance IP feature set
– End-to-end network security
– Advanced network management capabilities including detailed remote diagnostics
– Active redundancy for all critical components
– Optional mesh controller for supporting single hop remote-to remote connectivity

The HX System from Hughes is designed and optimized for smaller and mobile networks, including maritime and airborne applications, where the provision of high-quality and high-bandwidth links is paramount. Capable of simultaneous mesh, star, and multi-star configurations, the HX System builds upon the capabilities and global success of the high-performance HN System, incorporating many advanced features pioneered by Hughes, including integrated TCP acceleration and advanced IP networking. Its broadband satellite products are based on global standards approved by TIA, ETSI, and ITU, including IPoS/DVB-S2, RSM-A, and GMR-1. To date, Hughes has shipped more than 2.2 million satellite terminals to customers in over 100 countries.
Additional information
http://www.hughes.com/technologies/satellite-systems/hx-system