The European Space Agency's IXV Spaceplane Goes Up + Returns Home With A Splash
The IXV (Intermediate eXperimental Vehicle), the European Space Agency's atmospheric reentry demonstrator, developed by Thales Alenia Space, was successfully launched on February 11th by Arianespace on board a Vega rocket from the Guiana Space Center.
Thales Alenia Space is the prime contractor, heading a consortium of partners from European industry, research centers and universities. Italy's significant participation in the project is strongly supported by the Italian Space Agency ASI.
The IXV separated from the launcher at an altitude of 320 kilometers, continuing its ascent until reaching an altitude of 412 kilometers. It then began the reentry phase, during which experimental data was acquired via the instruments on the vehicle.
The IXV reached a speed during its atmospheric reentry of approximately 7.5 km/sec at an altitude of 120 km, typical of a reentry from Low Earth Orbit LEO), similar of those of the International Space Station. The mission lasted a total of one hour and 40 minutes and ended with a parachute descent, then a splashdown in the Pacific Ocean, where the IXV was immediately recovered by a specially equipped ship.
"The success of this mission is a source of great pride for us," said Elisio Prette, President and CEO of Thales Alenia Space Italia. "Thanks to the data collected during the flight, we are paving the way for the development of new-generation reentry vehicles in Europe, and our company, which designed and built the IXV, is now the European benchmark in this sector. Thales Alenia Space will further develop its expertise via the European program PRIDE, approved at the Ministerial Conference in December 2014, marking another significant step forward in the general understanding of enabling technologies for reentry systems."
IXV offers excellent aerodynamic properties because of the shape of its fuselage, which maximizes lift and maneuverability. The spacecraft is equipped with a high-performance guidance, navigation and control system that uses automatically controlled aerodynamic surfaces during the atmospheric reentry phase. IXV is also protected by a heat shield designed to stand up to the extremely high temperatures of an atmospheric reentry.
At the ALTEC Mission Control Center in Turin, specialized technicians followed the mission in real time, coordinating the ground stations during IXV's flight and the naval recovery operations after splashdown.
RUAG Space supplied what is known as the cold structure for IXV. Similar to the self-supporting body of an automobile, the cold structure is what actually carries the load. It gives IXV its aerodynamic shape and provides the mechanical interfaces to the launcher and to all of the spacecraft's other assemblies. At several points during the various mission phases, the cold structure must withstand considerable forces—when it takes off from Kourou on board the Vega rocket, when it re-enters the Earth's atmosphere, as the parachute opens, and finally when it lands in the Pacific.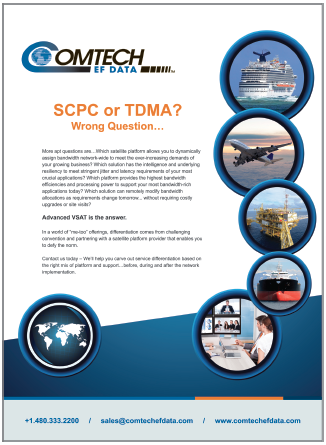 IXV allowed the European Space Agency ESA to test out key technologies for re-entry into Earth's atmosphere and for the autonomous return of spacecraft to Earth. Particular focus was on aerodynamics and aerothermodynamics as well as the heat shield, navigation and avionics.
There are any number of applications for an autonomous spacecraft that can return to Earth undamaged. These range from research in zero-gravity conditions and exploration of the upper atmosphere, to maintenance and service missions for satellites or the International Space Station ISS. Another possibility is transporting rock samples from other planets back to Earth.
At 5 meters long, 1.5 meters high and 2.2 meters wide, the Intermediate eXperimental Vehicle is about the size of an average car and weighs almost two tons. A Vega launcher boosted the spacecraft up to around 320 kilometers.
After separation, IXV climbed to around 450 kilometers before re-entering the Earth's atmosphere around 120 kilometers above the surface, traveling at some 27,000 kilometers per hour. After re-entry, a parachute opened to slow the spacecraft down for a Pacific Ocean splashdown.
During its flight, the autonomous spacecraft will perform a whole series of precisely programmed maneuvers, which will provide engineers and scientists with the data they need to test technologies that are crucial for re-entry.
RUAG Space was responsible for supplying all IXV's instruments, which comprise some 300 temperature, pressure and position sensors and strain gauges. The sensors have to be able to deliver reliable measurements while withstanding temperatures of up to 1,600 degrees Celsius. In collaboration with ETH Zurich and Lambda-X in Belgium, RUAG Space also supplied an infrared camera, which will take high-resolution pictures of one of the two control flaps throughout re-entry. This will provide information regarding what temperatures IXV experienced at every point during re-entry and the physical effects these temperatures have.
ESA: www.esa.int/
RUAG Space: http://www.ruag.com/
---
GATR Hiring Skilled Engineers To Support Continued Growth
For GATR Technologies, making lighter inflatable SATCOM terminals has resulted in steady growth.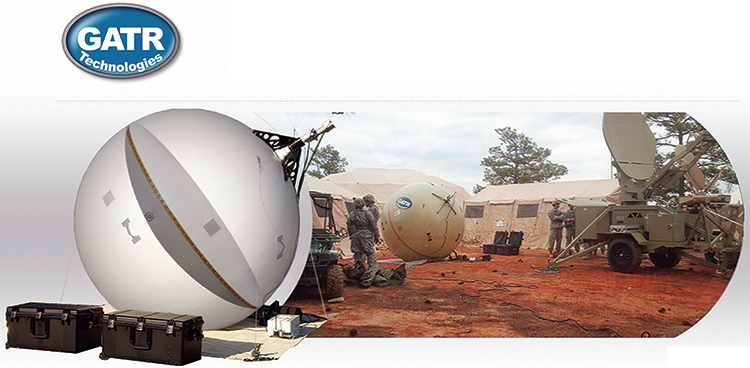 GATR's customers have recognized the value of lighter, more agile GATR terminals as the future of portable SATCOM.
Recent news about GATR included the following, "The inflatable satellite antenna is transforming how Special Operations forces and now airborne and other conventional forces deploy high-bandwidth SATCOM around the world," said Lt. Col. Leonard Newman, Army product manager for Satellite Communications, part of the WIN-T mission.
Amy Walker, PEO C3T, reported in Army.Mil, January 8, 2015, "Future Joint contingencies and support operations are expected to require rapid deployment of smaller sized elements to a wide variety of austere environments, with Soldiers needing to fight on arrival.
"The lightweight, easily transportable Ground Antenna Transmit & Receive, or GATR, inflatable antenna reduces size, weight and power requirements over current capability, enabling smaller units to quickly deploy anywhere in the world and achieve high-bandwidth connectivity."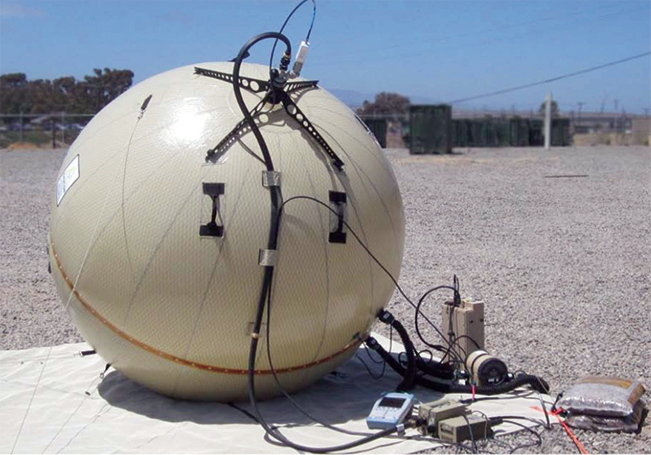 With new products on the way, and enhancements to current products, GATR is actively hiring seasoned engineers with design and development experience through Boxwood Strategies Recruiting (www.boxwoodsearch.com).
Become a part of the GATR Team that is "Changing the Shape of SATCOM."
GATR: www.gatr.com
---
WTA's Teleport Executive Of The Year—CEO Schutz Of Elara Communications
The World Teleport Association has awarded Jorge Luis Villarreal Schutz, CEO of Mexican-based Elara Comunicaciones, as the organization's 2015 Teleport Executive of
the Year.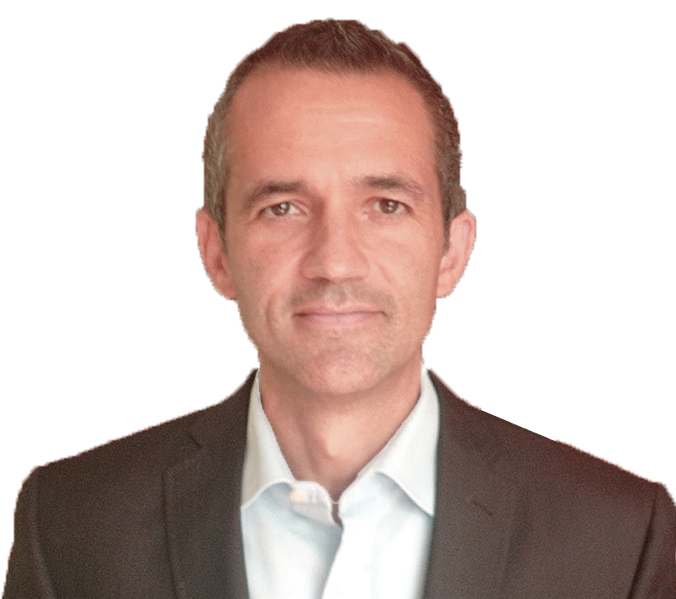 Mr. Villarreal Schutz will be honored during WTA's Teleport Awards for Excellence luncheon on March 17th during SATELLITE 2015. The Teleport Executive of the Year award is presented to an individual for demonstrated entrepreneurship, leadership and innovation in the development or operation of a teleport-based business.
A successful entrepreneur with more than 20 years of experience in the satellite industry, Villarreal Schutz is the founder of an outstanding telecommunications company that has transformed satellite connectivity.
His company has excelled in ethics, professionalism and commitment, continuously fostering the use of tailor-made satellite solutions through values such as customer service, honesty, teamwork and innovation, allowing him to reach others and generate a positive impact by providing satellite technology in new frontiers.
"The 20th anniversary of the awards has produced a Teleport Executive of the Year from a part of the world which, two decades ago, had not yet made its mark in the industry," said WTA Director of Development, Lou Zacharilla. "Jorge is not only an excellent tactical leader focused on customer service systems and innovation, he also has enabled his company to profitably address the most pressing economic issue in Latin

America, the digital divide. Under his leadership, Elara is part of a digital inclusion effort with the government of Mexico that provides coverage to more than 3,000 small villages. His teleport helps make a better world."
During the 2015 Teleport Awards for Excellence luncheon ceremony, sponsored by SES, WTA will also honor its Independent Teleport of the Year and Teleport Technology of the Year. The luncheon starts at noon on March 17th and is free to WTA members who register. Attendance is also available on a paid basis to non-members.
World Teleport Association: www.worldteleport.org/
---
Channeling Their Expertise
P&O Ferries and MTN Communications (MTN) announce the delivery of high-performance Internet connectivity and access to online content through the first WiFi hot spot on the English Channel.
This service is now live on the English Channel on ferries serving the P&O Ferries Dover-Calais route. These vessels are the first ferries in the world connected to the MTN Terrestrial Broadband Network (TBN), in addition to having back-up satellite connectivity, as many cruise ships do today.
Each P&O Ferries vessel now has a broadband antenna tracking and stabilization system, which works across the entire 22 miles (35.40 kilometers) of the English Channel. This allows the antenna to "lock" onto MTN TBN access points on shore, providing broadband service to the end user.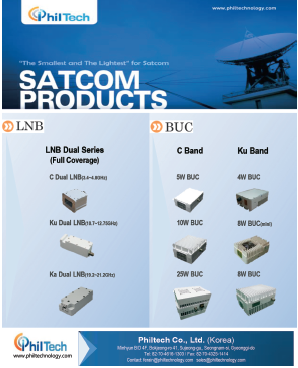 In addition, the shipboard data center of each vessel is equipped with the industry's most advanced processing technologies. This new service follows the launch of a satellite communications solution on the P&O Ferries Irish Sea Route in December 2013 and North Sea Route in August 2014. This initiative serves the 11 of the P&O Ferries vessels that make up Europe's largest and leading ferry fleet. P&O Ferries carries more than nine million passengers annually and provides 365x7 transport.
MTN introduced this hybrid network component of its advanced communications system, comprising satellite and terrestrial broadband connectivity, seamless switching with zero impact to users, smart computing and a comprehensive platform for eCommerce and other apps. All this is now in place so P&O Ferries can deliver passenger and crew conveniences now required onboard their ferries.
"Ferries traditionally have relied solely on satellite bandwidth for communications services," said Ian Rabbidge, head of propositions, P&O Ferries. "With connectivity demands exponentially increasing on our ferries, it was crucial for us to find a more reliable, robust solution. We need to enable passengers to stay online while commuting to work or to stay connected while enjoying their leisure travel. Just like in the office, at home or at a land-based resort, they want to stream media; conduct eCommerce; engage in social media; access online content; watch television; call family, friends and colleagues; and more.
"MTN enables all this through its advanced communications ecosystem of hybrid connectivity, smart computing and an Internet platform designed to enable today's apps. P&O Ferries is proud to be first ferry operator in the world to showcase such an advanced communications offering to its passengers and crew."
MTN delivers more than 12 terabytes of data daily through this powerful hybrid communications network, and processes 2.8 million Internet logins per month. The company again transformed the maritime communications industry with the launch of this advanced communications ecosystem because of the transformative way it solved the demand-for-bandwidth dilemma.
MTN Communications: www.mtnsat.com/
---
Blending SATCOM + Terrestrial Tech
Airbus Defence and Space (Airbus D&S) has started work on the MUSTANG project for machine to machine (M2M) communications, in partnership with the SMEs SIGFOX and SYSMECA, and the CEA-Leti research center.
The project focuses on low-cost exchange of short messages in the fast-growing M2M market, with the aim to develop an innovative hybrid terrestrial/satellite access solution for the Internet of Things (IoT) for seamless and ubiquitous communications across the globe.
Supported by the French Government's General Directorate for Enterprise (DGE), the project will receive public funding through the Future Investments Program (PIA) run by the General Investment Commission (CGI) and the French ministry in charge of Digital Affairs.

The strategic target is to develop an innovative terrestrial/satellite solution to penetrate the worldwide IoT market, giving French companies a strategic foothold in this growing application domain.
The IoT will lead to people being surrounded by hundreds of connected devices that will ease and revolutionize their way of life wherever they are. However, the full potential can only be achieved by adapting networks and, in more specific terms, by offering affordable mobile communications everywhere and at all times.
Satellite links will use a dedicated communication protocol to ensure excellent coverage using a small form factor terminal, while 868 and 915 MHz ISM band will be used to communicate with the SIGFOX terrestrial network.
The dual-mode satellite/terrestrial terminal will enable automatic switching between the two communication channels in response to resource availability in the areas where connected devices are located.
The three-year project will involve the development of the terminal's modem chipset, the optimization of communication protocols and the validation of the system through an aircraft application demonstration.
Performance objectives will be achieved primarily through developments in integrated circuit technologies and in enhanced communication protocols for short messages.
Based on new terrestrial and satellite communication technologies, the solution will enable connected devices to communicate on a global scale, offering users a fully integrated and optimized low-cost short message service.
Airbus D&S: airbusdefenceandspace.com/
SIGFOX: www.sigfox.com/
---