SSL To Build HISPASAT's Amazonas-5
Space Systems/Loral (SSL) has been selected to provide a multi-mission communications satellite to Spanish satellite operator HISPASAT Group.
The satellite, Amazonas 5, will be used for a broad range of services in Latin America. With a high throughput Ka-band spot beam payload, the satellite will be used for broadband service in South America, Central America and Mexico. Amazonas 5 will also have a Ku-band beam for fixed satellite services, which will be used for television, corporate networks and other telecommunications applications in South America and Central America.
Amazonas 5 is based on the SSL 1300 platform that provides the flexibility for a broad range of applications and technology advances. Scheduled for launch in 2017, the satellite is designed to deliver service for 15 years or longer.
John Celli, president of SSL, said. "Amazonas 5 is the fourth satellite that we will build for HISPASAT, with two currently on orbit and another in backlog. We look forward to continued teamwork on this high performance satellite that will help HISPASAT broaden the availability of high quality communications in Latin America."
Carlos Espinós, chief executive officer of HISPASAT, said, "As the leader in commercial satellite manufacturing, SSL is well-positioned to support our current innovation and expansion initiatives by providing us with an outstanding satellite."
For additional information regarding SSL, please visit http://sslmda.com/
The HISPASAT infosite is reachable at http://www.hispasat.com/
---
Orion's Journey Starts + Then Makes A Big Splash For Future Space Exploration
Many consider the launch on Friday, December 5, 2014, as a major milestone in the U.S.' efforts to build, propel and test a vehicle that is suitable for human travel into space—such has initially now been accomplished with the launch of NASA's Orion spacecraft from Cape Canaveral in Florida.
Orion, built by Lockheed Martin, blasted away from Earth via a United Launch Alliance Delta IV heavy rocket at 7:05 a.m. The launch occurred after inclement weather on the original launch date of December 4 was responsible for an initial launch scrub.
Orion's destination was 3,600 miles (5,800km) away, about 15x further than the distance to the International Space Station. Flight analysis was handled by the more than 1,000 sensors aboard the craft and a heat shield that measures 16 feet wide, protecting the craft through atmospheric re-entry.
The vehicle was designed and built to provide six astronauts a means of travel in space.
Some of NASA's post-launch analysis will determine how well Orion withstood the harsh radiation and the extreme temperatures of space the vehicle traveled through, and if the craft and any humans within could survive journeying in the vehicle.
A safe splashdown into the Pacific Ocean for the capsule occurred after the two-orbit, four-hour flight. Now the in-depth analyses will be conducted regarding the aforementioned survivability issues, including Orion's skill in unit retention after traveling back through the Earth's atmosphere and the shock of an impactful ocean arrival. The previous occasion an astronaut travel habitat left Low Earth Orbit (LEO) was back in 1972.
An ultimate goal for Orion? Mars is being discussed as one possible destination for human exploration; however, that visit remains many years away from fruition in the future.
Elliot Pulham, the CEO of Space Foundation, congratulated the entire Orion team and also said, ""he world is once again on a firm course of space exploration that will get us out of Low Earth Orbit, taking humans back to the Moon and on to Mars and beyond."
Editor's commentary
This launch is also a significant boost to the psyche of the U.S., whose space program has been in a miserable decline for many years, due to a lack of foresight by the government, diminutive agency leadership and political gamesmanship in DC. A successful Orion mission is certainly not a panacea for what has already been forfeited by the U.S. in terms of a commanding presence in space; however, any fresh start to return control back to the U.S. for astronaut travel is a good sign—someone, somewhere, has their act together, possesses the will to succeed, enjoys support talent that is overwhelming in its dedication and knowledge, all in spite of overwhelming budgetary and political odds against this mission and the ultimate goal of sustained astronaut travel.
Go ULA, go NASA, and go ORION.
---
XTAR's Experimental Systems Goes KaBOOM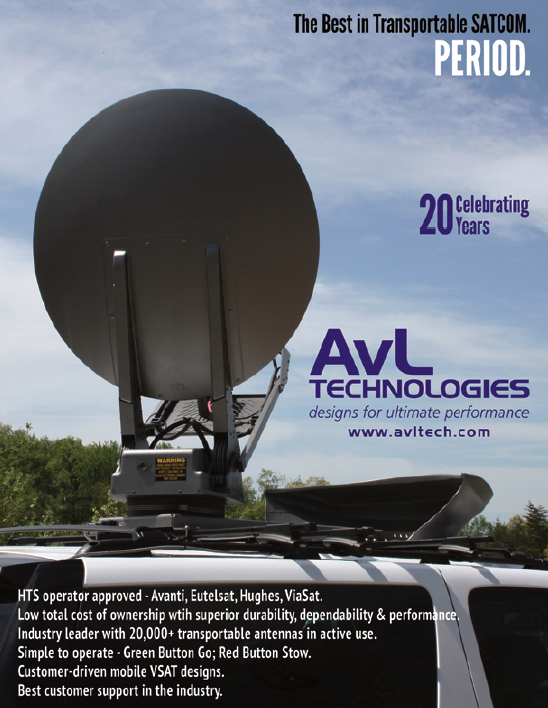 XTAR, LLC, a commercial satellite operator delivering X-band services to government users, has been contracted by NASA's Jet Propulsion Laboratory (JPL) to provide X-band space segment for the Ka-Band Objects: Observation and Monitoring (KaBOOM).

KaBOOM is an experimental system to demonstrate uplink arraying of reflector antennas. Technologies developed in KaBOOM are expected to enable construction of a radar system whose primary goal is to track asteroids that have the potential to impact Earth.
XTAR will supply X-band space segment for a period of one year ending October 1, 2015. The capacity will be used along with other resources for testing techniques for phase-alignment of multiple large antennas.
NASA has several major goals for the KaBOOM interplanetary radar system, including protecting the planet through tracking and characterization of objects; improved detection and tracking of debris in Earth orbit; and instituting a rapidly available uplink capability for spacecraft emergencies. The X/Ka-band radar system also has applications for cost-effective space situational awareness.
"The KaBOOM program will allow NASA, and even the DoD, to track and characterize potentially hazardous objects," said Andrew Ruszkowski, Chief Commercial Officer of XTAR. "The variety of applications which could result from KaBOOM to affect space situational awareness and therefore protect humankind's safety is inspiring."
In addition to tracking objects, KaBOOM will generate data to fill capability gaps and address collection and operational needs for NASA and other agencies. For example, analysis of the data could aid in the orbit determination of some near-Earth objects mission targets.
In the NASA Authorization Acts from 2005 and 2008, Congress mandated that NASA discover 90 percent of all near-Earth objects 140 meters in diameter or greater by 2020.
Additional information may be gleaned at the XTAR infosite: http://www.xtar.com/
---
Ocean Surface Topography To Capture Jason-CS/Sentinel-6's Attention
The European Space Agency (ESA) has selected Airbus Defence and Space as the prime contractor to develop and construct the first Jason-CS/Sentinel-6 satellite.
The Jason-CS/Sentinel-6 is a mission to carry out high-precision measurements of ocean surface topography.
The satellite will measure its distance to the ocean surface with an accuracy of a few centimeters and use this data to map the topography globally, repeating the cycle every ten days. Observing changes in sea-surface height using such a high level of accuracy provides insights into global sea levels, the speed and direction of ocean currents, and ocean heat storage.
The measurements made are vital for modeling the oceans and predicting rises in sea levels.
The Sentinel-6's mission is part of the European Earth observation program Copernicus, and is a continuation of a program of global ocean-surface measurements made by satellites that began in 1992.
Weighing around 1 ton and flying at an altitude of around 1,300 kilometers, the Jason-CS/Sentinel-6 satellite will ensure that measurements are carried out on a continuous basis from 2020.
The satellite is designed to orbit for five and a half years, and operations will be overseen and managed by EUMETSAT in Darmstadt, Germany. Development of the satellite will be based on the highly successful CryoSat program.
"For this project we will rely not only upon the proven and efficient designs and processes applied to numerous Earth observation missions, but also, of course, upon the experienced Cryosat team of experts," said François Auque, Head of Space Systems.
As with CryoSat, Airbus Defence and Space in Friedrichshafen will be the prime contractor for the space segment and heads the industry consortium on behalf of ESA.
Thales Alenia Space France will construct the main instrument, a radar altimeter, whose predecessor is already being used on CryoSat-2.
Further instruments are being constructed by NASA/JPL in the USA and provided by the American National Oceanic and Atmospheric Administration for the Jason-CS/Sentinel-6 mission.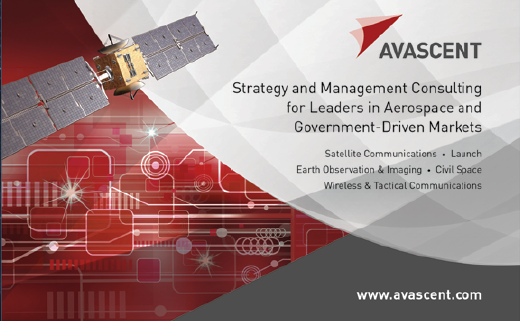 Additional information regarding ESA is accessible via http://www.esa.int/
For more Airbus D&S information, please visit http://www.airbusdefenceandspace.com/
---
Advantech Wireless Is Getting To The Hub Of The Matter In Southeast Asia
Advantech Wireless has received a contract from a Southeast Asian Operator to supply its latest generation VSAT Discovery Hub platform to create a nationwide IP based communications network.
This contract also includes extensive training, installation services and multiyear factory support services. Advantech Wireless is providing two Discovery 100 Hubs. A fully redundant Discovery Hub will be operating in C-band on two separate Forward Links (outbound carriers) and the world leading Advantech Wireless MCD (multicarrier demodulator) allowing future expansion up to 96 carriers without any change in hardware. The second Hub will be deployed in Ku-Band to operate simultaneously in Star and Mesh (direct remote to remote connectivity) mode. Advantech Wireless will also provide its powerful NetManager™ tool for network optimization, remote monitoring and control.
"Advantech Wireless has demonstrated our ability to provide turnkey solutions that maximize performance and minimize operational costs. We are extremely proud for the long standing relationship with our partner, who has now ordered its seventh Hub for operations in the Southeast Asian Region," said John Landovskis, Vice President, PLM & Business Development, VSAT & Modem Products at Advantech Wireless.
More info: http://www.advantechwireless.com/
---
A Commitment Increase For Emergency Comms By Thuraya
Thuraya Telecommunications Company has increased its commitment to emergency communications response with the donation of Thuraya satellite phones to the International Telecommunication Union (ITU).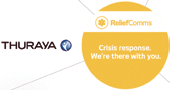 Thuraya is providing the ITU with a supplementary stock of XT handsets to enable relief workers and first responders to connect and coordinate efforts during times of emergencies.
Thuraya's satellite equipment will enhance ITU's capacity in deploying mobile communications to assist countries in preparing for disasters and in strengthening response and recovery mechanisms. Thuraya will also provide ITU with preferential airtime rates and technical training support.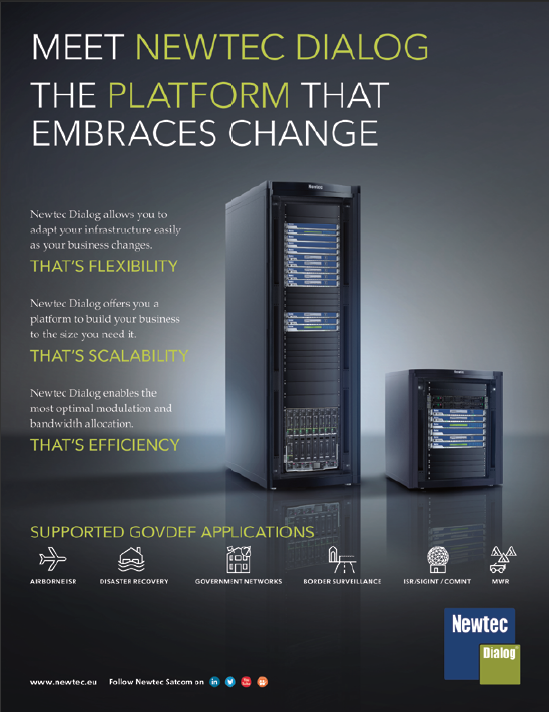 Thuraya provides mobile satellite-based solutions that are critical in supporting ITU activities aimed at helping countries better respond to disasters and humanitarian crises. Thuraya's network has the unique ability to prioritize and increase signal availability over disaster hot spots. This feature is called Dynamic Resource Allocation which ensures that relief teams and victims get the connectivity they need without any congestion.
Thuraya XT is the world's toughest and smallest satellite phone. Certified with an IP54/IK03 durability rating, the phone is water resistant, dust and shockproof. Thuraya XT boasts full walk-and-talk functionality, can even work with the antenna stowed away and can be charged with a solar charger when power grids are down.
Thuraya Chief Executive Officer Samer Halawi said the agreement further extends the use of its satellite equipment for disaster relief. "At Thuraya, we strongly believe in our purpose to save and improve lives. We remain deeply committed to continuing our involvement in emergency communications programs, and to strengthening our partnership with the ITU. We provide reliable, cost-effective and rapidly-deployable mobile satellite services to NGO customers around the world, and are delighted to leverage our experience in our enhanced long term partnership with the ITU."
For further information, please visit http://www.thuraya.com/
---
Einstein's Theory Of Relativity To Be Put To The Test By Airbus Defence and Space
Airbus Defence and Space is assembling the most precise "clock ensemble" ever for operation in space.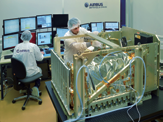 The photo may not look like a clock, but that's exactly what it is. By assembling the ACES (Atomic Clock Ensemble in Space), Airbus Defence and Space is creating a "super clock" for the European Space Agency (ESA) that comprises two atomic clocks as well as laser and microwave links to the Earth.
ACES will run at a precision equal to 1x10- 16, which represents a loss of just one second every 300 million years.
ACES is tasked with testing Einstein's general theory of relativity. As time is linked to gravity, it does this, put simply, by comparing the time recorded by the two space clocks with atomic clocks on Earth—even under different gravity conditions.
The ACES experiment payload will also help improve the precision and long-term stability of international atomic time (TAI) and coordinated universal time (UTC).
ACES is scheduled to be launched into space in 2017 and will be attached to the exterior of the International Space Station's European Columbus module.
For further information regarding Airbus D&S, please visit http://www.airbusdefenceandspace.com/
---
Boeing's Spectrolab—life in a cell... X4 million and, yes, this is a record...
Boeing's Spectrolab has now manufactured a record four millionth gallium arsenide-based space solar cells. These cells have powered more than 380 spacecraft flights and are providing power for the International Space Station as well as hundreds of satellites and other spacecraft to keep our world connected with communications and information.
Spectrolab, the leading provider of space solar cells and solar panels, provides products to the commercial satellite industry, the U.S. Department of Defense, NASA and domestic and global aerospace companies.
"Spectrolab cells are providing power for the International Space Station, and hundreds of satellites and other spacecraft that help keep our world connected with communications and information," said Troy Dawson, president of Spectrolab. "Our extensive space solar cell experience, combined with continuing investments in the business and technology, continues to strengthen our competitiveness in both space and ground-based markets."
Since 1956, Spectrolab has continued to make technological advances, most recently creating a new solar cell wafer that is projected to reduce customer costs by up to 15 percent, through design and manufacturing improvements.
The Spectrolab infosite offers additional information at http://www.spectrolab.com/
---