The Internet of Things (IoT) and the power of satellite communications are fueling the imaginations of innovators all over the globe.
While we have heard of tracking collars protecting sheep via geo-fencing, hackathon participants in Norway came up with the idea of combining connected collars on wild roaming reindeer with train GPS data to reduce collisions.
The combination of satellite communications and IoT has captured the imaginations of some of the world's most inventive minds. Globalstar customers are benefiting from these "light bulb" moments, thanks to solutions with capabilities that are as diverse as monitoring the condition of craft beer and potentially explosive chemicals.
IoT is also being used to track and monitor the health and welfare of animals — livestock and wildlife — including more than 30,000 sheep and cattle across the Nordic region.
Inspired by these developments, in 2016 the Norwegian mapping authority, Kartverket, held one of the organization's regular hackathons to determine if a solution could be found to reduce the number of reindeer that are killed by collisions with trains in the remote north of the country.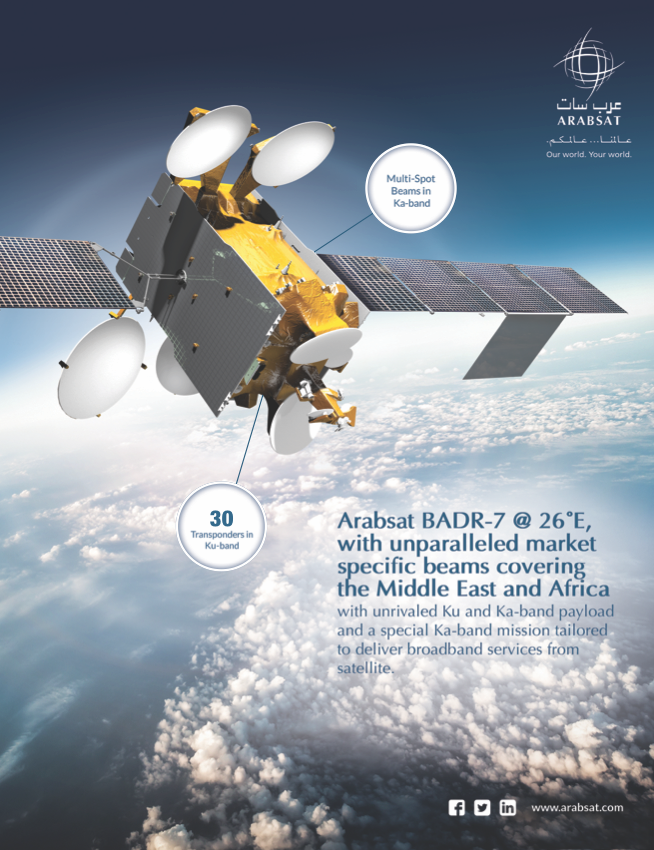 A company called FindMy emerged the winner from Kartverket's hackathon and SaveMyReindeer was developed as a proof of concept.
Scandinavia's reindeer are valued for their meat as well as for breeding — these animals can have a high monetary value, particularly if they are used as breeding stock, which can span many years.
Each year, trains kill approximately 6,500 of the Nordic region's 600,000 reindeer — that's an estimated loss of 8.5 million euros of livestock. In just a single week in November of 2017, 100 reindeer were killed on the tracks after being hit by freight trains — 65 reindeer on a single day.
As a result, Norway's rail authority — Bane NOR — has recently reduced the permissible speed of freight trains traveling in the area but next year, an innovative technology solution should be solving this issue.
Hundreds of kilometers of Norway's railroads, with track laid within the Arctic Circle, traverse territories that are inhabited by the region's indigenous Sami people, for whom keeping herds of reindeer as livestock has for millennia been central to their culture and economy. These animals roam free and often migrate into Sweden and Finland.
A Great Idea from a Norwegian Sheep Farmer
FindMy was set up by Halvor Mjoen, who comes from a long line of Norwegian sheep farmers. He knows only too well the importance of safeguarding livestock. His family lost 22 percent of their sheep herd to predators during the 2009 mountain grazing season.
Determined to find a solution to protect livestock in a region where there is no mobile phone network, Mjoen hit upon the idea of a satellite-based collar that acts as a virtual shepherd and alerts the farmer to potential problems. The result was FindMySheep AS — and this was the start of a close partnership with Globalstar.
FindMy's roots go back to 2012 when the Norwegian government part-funded an initiative to track farmers' livestock to understand why hundreds of sheep were disappearing each year. They wanted to uncover what was really going on, where the animals were roaming as well as to eliminate any foul play.
This funding enabled FindMy to launch its tracking collar and a back-office application that enables the farmer to visualize the whereabouts of the sheep at any given time. FindMy's geo-fencing capability alerts the farmer when an animal or flock is wandering too far away in order for the animals to be herded back to safety.
The data collected by the FindMySheep collars includes the time-stamped latitude and longitude of each sheep plus a battery status/length-of-life-left notification. The rechargeable long-life lithium ion battery is designed to last all season. Users see an online animated video showing on a map exactly where each animal is and how far it has moved.
Using an online portal, the collars are configured to send a pre-set number of messages per day over Globalstar's satellite network.
The FindMySheep system can also detect and report on abnormal animal behavior, which can suggest that something is wrong. This can include unusually wide-range grazing or sudden and unexpected bursts of movement that can indicate either that a grazing ground is close to exhaustion or that predators are harassing a flock. Over time, a data trail is built up showing trouble spots and incidents, which can help the farmer better plan the herd's management in the following seasons.
From Sheep to Reindeer
SaveMyReindeer builds on this technology but goes one step further — the technology tracks the animals and also uses data from the Norwegian Railway Directorate on the real-time location of each train, as well as open data from Kartverket, to create a moving geo-fence 40 to 50 kilometers around the train.
By comparing the geo-fence area with GPS data from the collars already keeping tabs on reindeer, the system warns train drivers when they are approaching the animals. This allows the engineer to either accelerate to travel out of the herd's way, to slow down or even stop the train.
The reindeer owner simultaneously receives an alert on their smartphone warning them that their animals may be in danger, giving them the opportunity to move the herd out of harm's way. Because reindeer are herd animals, any collision with a train can injure dozens at a time. The advantage of the herd instinct is that only a few reindeer in a herd need to actually wear the collars.
Train conductors have been authorized to carry guns to humanely kill any seriously hurt animals; however, SaveMyReindeer should make this need less of a necessity. Instead, local authorities will be dispatched to deal with injured animals. They will be armed with knowledge of the precise GPS location of the incident in order to reach the targeted location swiftly.
There are additional benefits — as well as fewer reindeer deaths, preventing collisions reduces the impact of trauma on train staff and improves the reliability of the train service. The SaveMyReindeer system is now being considered for testing elsewhere on the Norwegian national railroad system.
Taking this concept one step further, FindMy and Kartverket are now considering how this system could make Norway's highways safer. The solution could feed warnings to smart signs — live electronic displays that indicate optimal speed limits based on current weather conditions and traffic as well as mitigating the dangers of animals roaming onto highways.
"Reindeer husbandry is an ancient and important element of Norway's economy and also hugely significant in the culture of our indigenous people," said Kristin Skjerven, Senior Advisor with Kartverket. "FindMy's IoT solutions are already proven in protecting sheep and cattle and SaveMyReindeer holds even more potential to prevent needless incidents, while helping the nation's railway users suffer fewer disruptions and improving train staff welfare."
Halvor Mjoen, Founder of FindMy, added, "When designing SaveMyReindeer, we knew that only satellite would give us the reach we needed in remote regions. Other requirements were low power consumption and minimal maintenance since reindeer live outdoors year-round. Low cost was also a key requirement to drive higher volumes of collars, and allows us to develop new international markets - Globalstar plays a big part in making all of this possible. We have only just scratched the surface as to how IoT can be used; we believe there will be many more meaningful and practical applications."

Corry Brennan is Globalstar's Regional Sales Manager EMEA — Simplex Products. He joined Globalstar in February of 2013 as Regional Sales Manager for EMEA. He has the responsibility for the Sales and Business Development of Globalstar's suite of Simplex Devices and Chipsets that provide satellite-based asset tracking and management solutions across the transport, marine and remote asset management sectors.
Earlier in his career, Corry held senior sales roles at major enterprises that included Eircom where, from 2000 to 2010, he successfully held several key operational and managerial roles such as Head of Order and Fault Management. He then moved on to become the Head of Key Account Management and later the Head of Marketing at that firm.
Corry holds a BA and an MBA from Trinity College Dublin, where he was a Brendan McDonald Scholar.
---