The GOES-R Launch — Up Close & Personal
by Peter Zawistowski, photos by Nancy Zawistowski
At the Cape Canaveral center, I was able to witness, first-hand, the United Launch Alliance (ULA)'s successful launch of an Atlas 541 rocket that carried the GOES-R (Geostationary Operational Environmental Satellite, series R) to orbit.
The launched occurred on November 19th at 6:42 p.m. after a short 59 minute hold, but just within the one hour launch window. This incredible rocket launch—just after twilight— made for quite a show and with the accompanying, thunderous sound of a powerful liftoff.
A big thanks to the NASA Media people who helped Nancy and me to get on the roof of the VAB (Vehicle Assembly Building) 525 feet above ground.
Over the next three and half hours post-launch, the solid rocket boosters and payload fairing were jettisoned and the upper stage separation and spacecraft separation were flawless.
The next major event was the deployment of the solar array, which was accomplished on November 23rd. An additional solar array expansion will occur, once the satellite has reached Geo-sync orbit.
The last event on the launch schedule has the satellite's "launch orbit" of 19,000 miles by 4,400 miles circularized to a 22,300 mile geostationary orbit, the same as C- and Ku-band communications and other Geo-sync birds. This occurred on November 29th, four days ahead of schedule.
GOES-R is now known as GOES-16 and will be parked at either the 137 degree west or the 75 degree west slot, depending on the life-cycle of the GOES satellites currently on orbit.
Up to a year of testing and calibration will be needed before the GOES bird will be placed on line, with the expectation being that the GOES-16 operational lifetime will extend through December of 2036.

The GOES-16 is a definitely game changer. One of the satellite's areas of technological improvement is with the solar flare warnings—this will warn of communications, navigation and power grid disruptions, affording far better monitoring of space weather to improve geomagnetic storm forecasting.
GOES represents the United States' first technological advancement in environmental geostationary space observation since 1994, when web access was via dial-up modems.
The Advanced Baseline Imager (ABI) is the primary payload instrument aboard GOES-R for gathering Earth based weather and this tool will increase thunderstorm and lightning warning lead times.
Better detection of heavy rainfall and flash flood risks are also part of the GOES-R role, as well as more rapid hurricane tracking and forecasts.
Many other environmental short term weather forecasts that will be supported include water vapor, ice formations, cloud formations, volcanic ash, carbon dioxide and others too numerous to mention.
One of unusual properties of the GOES satellite is an enterprise wide network, with sites in Maryland, Virginia and West Virginia with six 16.4 meter antennas. Impressive is that each antenna weigh 85 tons and can remain operational even during a Category 2 hurricane.
There are thousands of servers on the ground and hundreds of processors that will receive and translate the data from the GOES-R satellite. The processed signals will then be rebroadcast to the GOES bird and to the National Weather Service (NWS) for access by more than 10,000 users.
There is nexgen of weather satellites has arrived and has been successfully launched to the intended orbit.
The world is looking forward to the release of the first images from GOES-R, which should be impressive... and informative.
Photo above: Nancy Zawistowski on station at Cape Canveral representing SatMagazine for the GOES-R launc—Photo by Peter Zawistowski.
---
Picture This... Canon Electronics Gets Spacey
Engineers from Canon Electronics, which is a unit of the Japanese imaging devices maker, have joined a team led by the Japan Aerospace Exploration Agency (JAXA) that is building what will be the world's smallest satellite launch vehicle, about the size of a utility pole.
The company decided to assist Japan in manufacturing a low-cost "mini-rocket" for future satellite launches—a number of private companies in Japan are working to help build the nation's space industry to greater prominence.
The company's experience designing and manufacturing devices, such as digital cameras, should help the JAXA team select the best rocket parts as well as make key control instruments smaller and lighter.
Systems for changing the rocket's orientation or separating stages once in space have already been developed.
The three-stage rocket will be an upgrade to JAXA's two-stage SS-520, which carries instruments for research observations, and will measure 52 centimeters in diameter and less than 10 meters in length.
The new version will cost less than one-tenth as much to launch as leading rockets and is expected to be used to lift smallsats in orbit.
An initial launch is slated for early next year from the Uchinoura Space Center in Kagoshima Prefecture.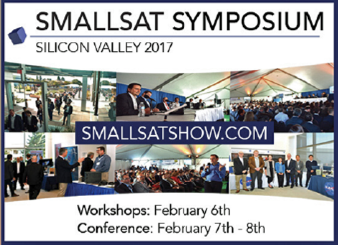 Satellites currently in use for weather observation or defense are typically large and are often commissioned by governments.
Smaller devices developed by the private sector are seen as becoming more common, especially for use in managing to traffic, surveying farmland or disaster areas.
Demand for lower-cost rockets capable of carrying those satellites is expected to surge and Canon Electronics has their own plans to launch a miniature imaging satellite next year in a step to expand aerospace operations.
Meanwhile, travel agency H.I.S. and ANA Holdings, parent of All Nippon Airways, have announced investments in PD Aerospace, a Nagoya-based startup working on manned spacecraft.
The funds will help develop key components such as engines. That venture aims to make its first commercial spaceflight in 2023.
If this mission comes to fruition, H.I.S. will help develop space tourism and shipping services, while ANA will support pilot training and help maintain the shuttles.
canon-elec.co.jp/
jaxa.jp
---
A Moving Experience For Spacecom As They Acquire AsiaSat-8's Ku- Capabilities
Spacecom has entered into an agreement with AsiaSat to relocate that firm's AsiaSat-8 satellite from the current orbital position to Spacecom's 4 degrees west orbital position.
AsiaSat-8 will be co-located with Spacecom's AMOS-3 for a four year period. AsiaSat 8 will complement AMOS-3 in offering a full range of communication services.
The satellite, expected to begin service for Spacecom in Q1 2017, will replace AMOS-2. Spacecom has an option to extend the agreement for an additional year of service.
Upon receipt of the required regulatory approvals, AsiaSat will relocate its satellite to the 4 degrees west orbital position where it is expected to arrive within 45 days.
Following testing, AsiaSat 8's beams will cover the Middle East, Central Eastern Europe and Africa, enabling Spacecom to provide additional capacity and services to its customers.
David Pollack, CEO and president of Spacecom, said, "AsiaSat 8 satellite enables us to continue serving our customers at 4 degrees west orbital location following the expected end of life of AMOS-2 and provide them with additional capacity
and services."
Andrew Jordan, President & CEO of AsiaSat, added, "We welcome Spacecom as our latest customer. AsiaSat 8 offers an ideal fit for Spacecom's needs and we look forward to growing this strong partnership in the years to come."
amos-spacecom.com
asiasat.com
---
Transformational DVB-S2X Tech Incoming From iDirect
VT iDirect, Inc. (iDirect), a leader in satellite-based IP communications technology and a company of Vision Technologies Systems, Inc. (VT Systems), has just announced transformational DVB-S2X technology that is based on a powerful, customized ASIC (Application-Specific Integrated Circuit) chipset that will deliver revolutionary gains in data throughput and will also power a new line of DVB-S2/DVB-S2X remotes called the iQ Series.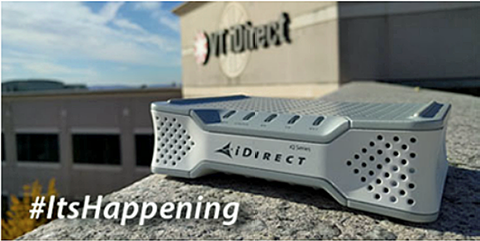 iDirect is also introducing exponentially higher hub processing capabilities and virtualization of core gateway components to offer further gains in performance and efficiency and lower business costs.
iDirect's DVB-S2X solution is the result of a significant investment to co-develop a state-of-the-art ASIC chipset that is customized to exploit the full capabilities of the DVB-S2X standard and optimized for the iDirect enhanced waveform.
This nexgen of technology will allow iDirect to leverage the benefits of today's High Throughput Satellites (HTS) and the capabilities of next-generation HTS to unlock additional features of the DVB-S2X standard.
The iQ Series establishes a new model for satellite remote performance providing a future-proof strategy to deliver successive gains in performance and efficiency as network operators strive to keep pace with the launch of increasingly higher throughput satellites.
Remotes can be continually reprogrammed over the air to increase network capabilities and throughput levels, driving a massive expansion of applications and setting new service level standards.
iDirect's iQ family of remotes is targeted for broadband, enterprise, and mobility applications and packaged in desktop, rack-mount, and embedded compute form factors that will become available over the course of the next 12 months.
The first iQ remote available in early 2017 will be a desktop version that features dual GigE VLAN-aware networking ports.
With the introduction of DVB-S2X, iDirect is also releasing the Intelligent Gateway, which leverages blade-based compute and virtualization techniques to support the very high throughput and processing required for DVB-S2X operations in a high-density virtualized appliance.
The Intelligent Gateway appliance results in massive footprint reduction while exponentially increasing our processing capabilities, enabling iDirect's clients' gateway infrastructure to scale for growth.
The iQ Series remote portfolio and Intelligent Gateway will operate over iDirect's recently released Universal Line Card, which supports both DVB-S2 and DVB-S2X networks and operates in iDirect's existing Universal Hub chassis.
Wayne Haubner, Senior Vice President, Engineering & Emerging Technologies at iDirect, said, "We are incredibly excited to deliver DVB-S2X capabilities to our partners DVB-S2X represents a major opportunity for network operators to gain greater performance and efficiency to meet escalating user demands and realize lower business costs.
"We are currently performing over-the-air testing of our new DVB-S2X chipset, and results are demonstrating 500 Mbps of aggregate throughput. This technology will allow us to exceed 1 Gbps of throughput as we keep pace with future satellite developments."
---
Seventy-Four Percent Of Arianespace Held By Airbus Safran Launchers
Arianespace now has a majority shareholder, that being Airbus Safran Launchers (a jv between Airbus Defence and Space and Safran) who now hold 74 percent of that company's share capital—the stakes held by the other shareholders, from the European launch industry, is unchanged.
CNES becomes a statutory censor on the Arianespace board, the same position held by the European Space Agency (ESA). On December 9th, a General Meeting of Arianespace shareholders will therefore note the resignation of the three directors representing CNES, who will be replaced by three directors appointed by Airbus Safran Launchers.
Arianespace remains a full-fledged company, with its headquarters in Évry, near Paris; a facility in Kourou, French Guiana; and offices in Washington D.C., Tokyo and Singapore. The company operates three launchers from the Guiana Space Center (CSG) in French Guiana: Ariane 5, Soyuz (within the scope of a partnership with Russian space agency Roscosmos) and Vega. Avio is the design authority and industrial prime contractor for the Vega light launcher, via its Italian subsidiary ELV (in which ASI, the Italian space agency, holds 30 percent).
"Following the signature of the Ariane 6 contract on November 9 at ESA headquarters, this change in Arianespace's shareholding structure provides a decisive boost to the transformation of the European launcher industry, all for the greater benefit of our customers," said Stéphane Israël, Chairman and Chief Executive Officer of Arianespace. "By bolstering ties between industry and the market, Airbus Safran Launchers' larger stake in Arianespace will support the increasingly flexible operation of Ariane, while also opening up new opportunities for Arianespace's employees. CNES is a new censor on our Board of Directors, and will continue to be our daily partner at the Guiana Space Center."
arianespace.com
airbusafran-launchers.com
---