Terry Neumann is part of the market development team within iDirect. He focuses his time and resources on promoting and expanding the use of VSAT and iDirect technology in specific vertical markets. He has been supporting the maritime market for the past 5 years and evangelizes the benefits of VSAT for maritime connectivity. He works closely with a number of the top maritime satellite service providers in the industry that rely on iDirect as their primary platform for delivering differentiated services.
SatMagazine (SM)
Good day, Mr. Neumann. Could you say that the Maritime SATCOM market segment is a booming market?
Terry Neumann
VSAT has clearly become the standard for onboard communications. The latest
COMSYS
market report confirms that there were nearly 12,500 vessels equipped with VSAT by the end of 2011, driven by a five-year compound annual growth rate of 19 percent. COMSYS also projects that VSAT adoption will double by 2016, expanding to more than 26,000 vessels with market revenues exceeding $1.2 billion.
SM
How are different segments of the market embracing VSAT?
Terry Neumann
As the market expands, different segments are embracing VSAT at various paces. We're seeing two general camps: Those who have adopted VSAT and want to run more bandwidthintensive applications on their networks, and those who are waiting for better economics to install VSAT on their vessels.
This first group includes major shipping companies, cruise lines, oil and gas operators, mega-yachts, and military organizations. Shipping companies are moving beyond basic voice and data connectivity for crew. Increasingly, they want to leverage VSAT for route planning, engine diagnostics, weather applications— all to improve productivity and lower operational costs.
Cruise ships are expanding in size and taking on more passengers, who now want to stay connected to social media. Oil and gas companies are turning to VSAT to send large data files such as seismic images, to operate ROVs, and to support greater use of video for multiple applications. All these scenarios are testing the data throughput limits of current VSAT networks.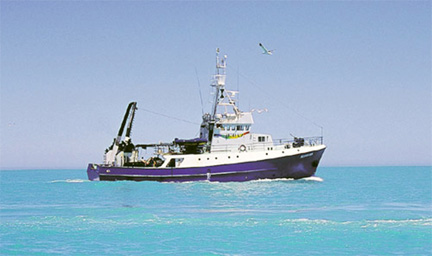 Other segments of the maritime market—including mid-sized shipping companies, ferries, fishing vessels, yachts, and other specialized vessels—are holding out on VSAT until they see more favorable economics. For this segment,
High Throughput Satellites
(
HTS
) will likely encourage them to move forward.
SM
How will HTS make a difference?
Terry Neumann
HTS delivers higher throughput rates at a lower cost per Mb. As a result, it's projected that HTS will substantially lower the price of satellite capacity. HTS services will run on smaller terminals that are less costly and easier to install than standard options today, which reduces capex and installation costs. This is all welcome news for end users waiting on VSAT prices to come down. And it will open untapped segments of the maritime market for service providers.
HTS will also benefit the core market segments that have embraced VSAT. Faster, more affordable capacity will enable them to run more traffic across their networks. They will also be able to expand their network to more of their fleet and into new geographic locations. For these segments, VSAT will become more integral to their daily operations and deliver a strategic business advantage.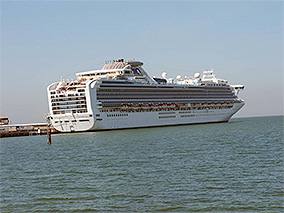 SM
Ku versus Ka?
Terry Neumann
We are seeing HTS come to the market in different ways. These include Ka-band, Ku-band, global and regional satellites, and both open and closed systems. However, there's one key question that's dominating industry conversations right now. Will there be a major difference between Ka-band and Ku-band HTS services in the maritime market?
There are certainly technical differences between the two frequency bands that need to be taken into consideration, but to the end customer all they care about is a consistent reliable service. It's not the satellite bands that make the difference, but even more so, it's the business models linked to them. Essentially, service providers need to look at HTS offerings on both bands and then decide what's the right go-to-market strategy for them.
Do they want a closed HTS system that enables them to quickly acquire capacity without the cost of owning infrastructure and the time commitment involved to deploy a new network? Is it an open system where service providers bear the cost and management of ground infrastructure, but have the opportunity to bring added value to their customers through SLA design, network monitoring and other offerings?
Longer term, we believe service providers will find benefits across both bands and acquire capacity from multiple satellite operators in multiple regions. And they'll need to manage a blended portfolio because end users will want one network, and one master service plan that covers all their vessels, applications and geographies. The more flexible the ground infrastructure platform, the easier it will be for service providers to manage customer expectations and grow their business.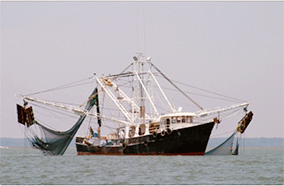 SM
What should the market be focused on today?
Terry Neumann
HTS is coming, but there is also a lot to act on right now. For example, VSAT ground infrastructure providers are addressing the need for higher throughput rates by building faster remotes.
iDirect
's new
X7
remote can support 100 Mbps of combined throughput. That's exponentially faster than any TDMA remote being used in the maritime market today. In addition, the X7 is HTS ready. So making an investment now is also making an investment in the future.
Maritime service providers also need to focus on the value of VSAT for business applications. COMSYS notes that while crew welfare continues to consume the largest proportion of any VSAT connection, purchase decisions are now primarily driven by the need to support corporate and operational applications.
Greater access to communications can deliver a significant return on investment through increased productivity. Vessels are becoming highly functional remote offices. They enable crew to maintain greater contact with headquarters to share business and operational data. In this context, VSAT enables corporate network applications like VoIP and ERP systems. It will also support shipping industry application such as data exchange on cargo, or with port authorities to speed up pre- and post-arrival reporting for customs.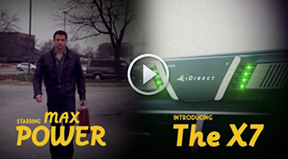 VSAT can also power vessel management applications. Whether it's the
ECDIS
(Electronic Chart Display and Information System
) initiative for electronic navigation or engine management, more and more systems on board a vessel are starting to transmit real- time data information for improved performance and safety. These systems can enable fuel savings, or enable system monitoring and trouble shooting from personnel on shore, which centralizes knowledge management.
SM
How can providers best plan for the future?
Terry Neumann
There's a lot of change and growth coming to the maritime VSAT market. Service providers need to find the right strategy to meet escalating bandwidth demands and prepare for HTS. And at the same time, they need an integrated platform that can support global growth and an increasing range of applications from core and emerging markets.
* * * * * * * * *
iDirect's new high performance X7 remote offers faster throughput for bandwidth-intensive maritime applications

Higher data rates are not only maintaining revenue growth, they are pushing VSAT vendors to develop and introduce new product models able to support the services that end users are demanding. iDirect's new X7 modem significantly raises the performance of its Evolution system and positions TDMA over SCPC as the solution of choice for bandwidth intense applications.

The X7 is the first in a family of next-generation remotes that are optimized to deliver best-in-class Adaptive TDMA throughput performance and operate with high-throughput satellites.
Four key features of the X7:
— Faster throughput. Built on an entirely new multi-core hardware system, the X7 is able to reach new levels of combined outbound and inbound throughput. This remote will work on C, Ku and Ka band beams. This enables service providers to deliver the data rates needed for high-end maritime services for segments like cruise and oil and gas, supporting bandwidth-heavy business applications and multicast services like IP TV, remote training, HD broadcast and video.
— Dual DVB-S2 demodulators with fully independent RF chains. With this unique feature, service providers can support voice and data services while receiving up to 12 shared, high-definition multicast channels over a transponder or satellite. The dual demodulator will also make it very easy to transition from traditional broad beam to high-throughput spot beam satellites.
— VLAN-aware 8-port switch and embedded Group QoS. Service providers can physically segregate multiple end user traffic groups based on VLAN tags and customize SLAs for each unique user group. This is a great feature in markets where you may have a multi-tenant environment like in the offshore oil and gas segment.
— Embedded AC/DC power supply. The X7 remote comes with multiple choices of embedded Power Supply Unit configurations to support higher wattage Block Up Converters.