Europe is currently the largest geographic market for FSS satellite operator revenues, representing close to 30 percent of global satellite capacity leasing income.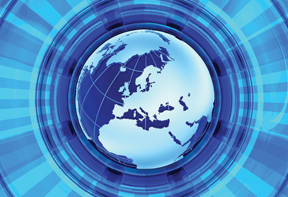 In 2011 the satellite market continued to post considerable earnings over the previous year, with growth reported for most applications in Europe. Structural growth trends in communications traffic and digital broadcasting continue to generate higher capacity usage, as satellites remain a critical component of the communications infrastructure in complement to ground networks. In addition, continuous innovation in the satellite sector, ranging from the use of new frequencies and signal transmission techniques to the development of more efficient terminals, should result in the development of services with an increase in added value (by increasing the quality of service, and or, by reducing the cost per Mbps), consequently maintaining the attractiveness of satellite usage.
The Largest Contributor To Market Growth
Video distribution, meaning the broadcast of TV channels either direct-to-home, or to the head-ends of terrestrial networks for delivery to final users, represented close to 60 percent of Europe's total transponder demand in 2011. The growth of transponder demand for video distribution stood at 4 percent last year, a growth rate slightly lower than 2010 figures. The capacity increases for satellite pay-TV platforms were relatively limited, while usage was supported by higher demand for free-to-air satellite TV broadcasting and by distribution of channels to terrestrial networks.
Following a trial period, HD broadcasting in Western Europe has entered a business growth cycle. Although it may not represent a strong direct relay of growth in terms of revenues, HD is part of a development strategy of platforms that battle for content and offerings instead of relying on subscription growth. Until 2009, most platforms operating in Western Europe had been relatively cautious in launching HD channels, with the notable exception of Sky Digital. Following a consolidation and restructuring phase in the Western European satellite pay-TV market, historic players have reached a critical size of millions of subscribers and secured large revenues, facilitating the investment in new-generation services, including HD offerings. Other players have been slow to roll out HD services and offer fewer channels.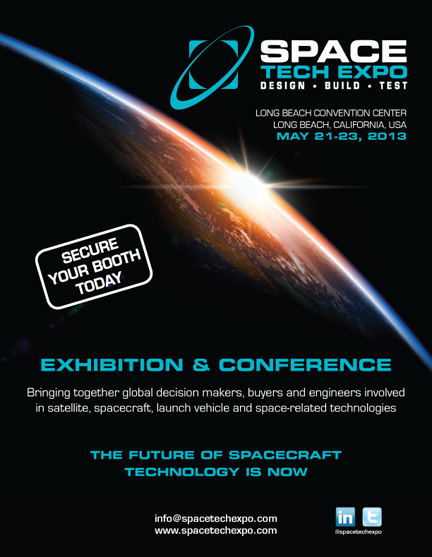 In central Europe, the development of TV networks, including IPTV, cable, and satellite, resulted in the multiplication of HD initiatives. Several countries in Central Europe require several satellite TV platforms, and HD serves as a differentiator. In 2007, Albania and Poland were the first countries in the region to launch HDTV services. In the last three years, a large number of platforms launched HDTV services. Consequently, HDTV services are now available in more than 10 countries, including Bulgaria, the Czech Republic, Hungary, and Slovakia.
In terms of branding, Central Europe is one of the first regions, alongside Russia and Central Asia, where an "HD-branded" satellite TV platform was launched by Hello HD in Hungary. Poland is by far the leading market in the region as the three leading pay-TV platforms in terms of HD channels offered are Polish (N, Cyfra+, and Cyfrowy Polsat). Cyfra+, with 36 channels, has the largest offering.
Overall in Europe, the 100 HD channels milestone was reached in 2008, the 300 HD channels milestone in 2010, and a total of 589 HD channels were broadcast in Europe as of year-end 2011. In the next five years, Euroconsult anticipates that the average growth in capacity demand for video distribution should stand around 3 percent in Europe—a mature satellite market. Overall, the number of channels delivered by satellite is expected to increase from around 5,900 in 2011 to nearly 7,900 in 2021. By 2021, approximately 40 percent of those channels could be broadcast in high-definition. We have a conservative view on the adoption of 3DTV for TV broadcasting while the introduction of UHD is foreseen towards the end of the forecast period.
For satellite operators, both owning and developing premium orbital positions for TV broadcasting will remain key priorities, as those positions represent key assets. Competition between operators should be strong in regions where new platforms continue to be introduced.
Challenges For The FSS Market In Europe
Mainly driven by the TV broadcasting service, Euroconsult expects a 2 percent CAGR for regular FSS capacity demand in the next decade in Europe. A number of challenges for the FSS industry should be considered in the coming years:
The general impact of the economic crisis on the telecom and media sectors. Although significant economic growth continues to be reported in emerging regions, a slowdown has recently been observed in a number of countries. This could limit or delay investments in telecom and media services (or favor consolidation), and limit growth in satellite usage.
The increasing reach of terrestrial networks, including fiber backbone networks in developing markets, and the rollout of an increasing volume of online services is likely to have an impact on satellite demand. Strong relays of growth remain difficult to find in the most mature satellite markets especially in Western Europe.
The introduction of new satellite systems will certainly result in potentially higher competitive pressure among operators.
This should combine with a larger spread of HTS (High Throughput Satellite) capacity, which refers to new generation payloads associated with a terrestrial coverage composed of a multiplicity of small beams and includes the ability to reuse part of the frequencies in different spot beams, resulting in a larger volume of capacity sellable to customers. The alignment of demand with the increase in supply, at least in the initial take-up phase of HTS, is still to be demonstrated resulting in a significant level of uncertainty. The impact of HTS capacity on regular capacity leases is also a factor of uncertainty for at least the next five years.
HTS To Drive Telecom Services In The Future
Although the demand of regular satellite capacity for telecom service has stagnated in Europe, the introduction of new generation HTS systems (Ka-Sat, Avanti, O3b, etc.) is expected to bring new dynamics to the market, despite the fact that use of HTS capacity remains nascent in the European satellite market. Overall capacity usage is estimated to stand at an equivalent of approximately 1 Gbps in 2011.
Despite uncertainties, the addition of large HTS supply in the coming years, by multiple operators, should increase customer awareness and support a progressive usage of HTS capacity. The ultimate interest for customers is the access to higher data rates at a lower cost per Mbps when compared to regular systems. It's important to highlight that demand forecasts between HTS and regular are not "interchangeable"; certain customers and applications should continue the privilege to use regular capacity due to their coverage and frequency needs.
On the opposite side, HTS capacity should allow the signing of large capacity contracts that are usually not allowed due to the size of a regular payload. Those large capacity contracts would not occur without the availability of HTS capacity. We anticipate that HTS capacity usage could increase to about 130 Gbps by 2021, driven by telecom applications.are now available in more than 10 countries, including Bulgaria, the Czech Republic, Hungary, and Slovakia.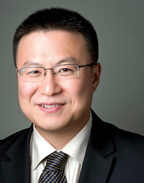 About the author
Wei Li is senior consultant at Euroconsult and editor of Maritime Telecom Solutions by Satellite—Global Market Analysis & Forecasts, Aeronautical Telecom Solutions by Satellite; Global Market Analysis & Forecasts, Mobile Satellite Communications Markets Survey—Prospects to 2020, and Company Profiles—Analysis of FSS Operator, and is a main contributor to Satellite Communications & Broadcasting Markets Survey – Forecasts to 2021. Euroconsult is a consulting firm specializing in satellite applications, communications, and digital broadcasting, providing strategic consulting and analysis, comprehensive research reports and forecasts. Mr Li can be reached at
li@euroconsult-ec.com
.