To study the market of commercial versus non-commercial imagery and to then assess the capabilities and assets of each offering is more than just an interesting exercise.
Although raw non-commercial imagery is available at no charge, there is a growing business for high value-added products—PlanetObserver is playing a key role in that sector of the imagery market.
The commercial satellite industry has seen many new actors and satellites come into the market over the past years and there is a clear trend toward very high resolution data. There has been a significant improvement in the competitiveness of international very high resolution sensors.
The current commercial market is divided between two sets of players: the big and the small satellite companies.
Big satellite companies, such as DigitalGlobe and Airbus Defence & Space, have been in the Earth Observation (EO) market since the late nineties. Those players develop satellite constellations offering high quality and high accuracy imagery at meter and sub-meter resolution.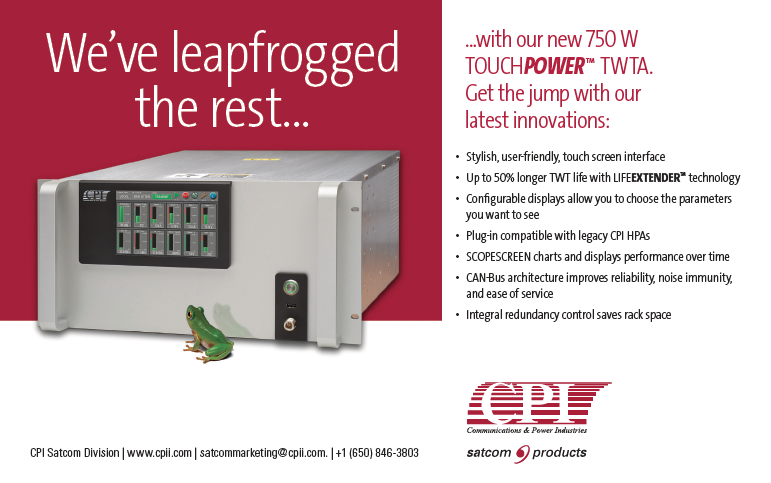 Then, on the other hand, the small satellite market sector has grown rapidly during the last decade. Small satellite companies focus on low-cost satellite constellations that enable lower cost design as well as low mass and size. Frequent revisit is another asset of miniaturized satellites. Small satellites basically provide an affordable solution for optical EO.
Defense and intelligence applications continue to account for the majority of commercial satellite data consumption. However, more and more applications are developed for the civil market, including location-based services such as energy, agriculture and forestry.
How does non-commercial imagery position itself toward the commercial satellite market?
Non-commercial imagery has been available for decades. The most emblematic, non-commercial, EO program is, of course, Landsat. Developed by NASA and USGS, Landsat represents the world's longest, continuously acquired collection of space-based, land remote sensing data.
Although the Landsat series of satellites was birthed in the early seventies, Landsat data have been made available to all users free of charge only since 2008. The excellent data quality, consistent global archiving scheme and free access led to a large increase of Landsat data users. Data from the Landsat 8 satellite, which is the most recent satellite in the Landsat series, became available in 2013.
Europe also actively contributes to the Earth Observation market. The Copernicus, previously known as GMES (Global Monitoring for Environment and Security), is the European Program for monitoring the Earth. The target is to establish an autonomous Earth observation capacity.
The European Space Agency (ESA) is currently developing the Sentinel missions that include radar and optical imagery for land, ocean and atmospheric monitoring. Successfully launched in June 2015, the first Sentinel-2 satellite provides high-resolution, wide-swath optical imagery for land services. With a ground resolution of 10 m per pixel, Sentinel-2 satellite images are detailed enough to show individual buildings in large cities, agricultural plots and port infrastructures.
What do non-commercial imagery data have in common? The first goal of non-commercial geospatial information is to help users to understand how Earth and the planet's climates are changing. Non-commercial imagery is a unique resource for global change research and applications in many fields, from agriculture and cartography to regional planning and education. Another key aspect is that non-commercial imagery data focus on medium to high resolution and are freely available for download from different platforms.
How do private operators take advantage of non-commercial imagery?
Many operators provide an entire array of services based on non-commercial data that range from the retrieval of imagery data to the final image processing, spectral analysis and interpretation services. Other companies focus on high value-added niche products that have been developed from non-commercial imagery.
PlanetObserver was established with the vision of transforming raw imagery into top-quality global basemaps and is currently one of only a few providers of natural color, seamless, global imagery mosaics.
PlanetObserver global basemap, called PlanetSAT 10, is a multi-source product processed mainly from pan-sharpened Landsat 8 data and, soon, Sentinel-2 satellite images. Raw input data are carefully selected, processed and balanced to provide high quality color and contrast. With no seams and clouds (or minimal cloud cover in tropical areas), PlanetSAT 10 mosaic covers all of the world's land mass at 10 meter resolution and offers unmatched consistency, completeness and visual appeal.
Recent imagery can be critically important for many applications. As cities and landscapes change constantly, PlanetObserver base map product is continuously updated with fresh and cloudless imagery. New areas are released on a quarterly basis and integrated into the global imagery mosaic.
Getting consistent imagery at the global scale is a major challenge for users across many industries. PlanetSAT 10 full globe, off-the-shelf imagery basemap provides essential background information perfect for mapping solutions, visualization and simulation tools and moving map apps.
Virtual globes represent one of the many applications that largely use global imagery backdrops. Whether for civil or military simulation markets, the visualization of global geographic environments requires high quality baseline imagery. PlanetObserver GIS-ready global basemap meets all industry standards, including strict accuracy, which is required to fit with any other vector or raster information layer. PlanetSAT 10 imagery product provides a perfect complement to very high resolution imagery by offering high quality consistent views at regional, country-wide or global scale.
The media and broadcasting industry are also heavy consumers of high quality imagery backdrops and geographic animations. Developers of cutting-edge weather graphics systems and content production solutions enrich their software packages with PlanetSAT 10 ready-to-use basemap.
End-users that range from TV stations to national weather services benefit from the most recent and high quality imagery products.
For these industries and others, PlanetObserver provides an off-the-shelf solution offering geo-located context that enables users to better understand and analyze specific areas of interest at regional to global scale.
planetobserver.com
Ms. Boutin joined PlanetObserver in 2001 where she held leading positions in Sales, Marketing and International Business Development. Ms. Boutin holds an MBA degree in International Business and Marketing from Edinburgh University, United Kingdom.
---