The global satellite industry has been undergoing significant transformations over the past few years, paced by the blurring of lines between consumer and satellite technology.
Some of the key trends and technology drivers that are shaping the future of satellite communications include:
Convergence of satellite and terrestrial mobile technology
The convergence of the satellite and terrestrial mobile sectors has opened up opportunities for MSS players to introduce new products and service capabilities into the marketplace at a much faster pace — in order to accommodate the higher bandwidth requirements and mobility demands of satellite end-users. The global trend of "bring your own device" (BYOD) seems to be catching up in MSS market as well.
One area that clearly reflects this market development is the introduction of new, consumer-oriented form factors such as the Thuraya SatSleeve that enable users to enjoy satellite connectivity with greater ease and convenience. Being the world's first and only satellite adaptor for consumer smartphones, the Thuraya SatSleeve represents a game-changing breakthrough in the MSS sector by making satellite technology more accessible and intuitive for consumers and enterprises alike.
Thuraya was prompt in identifying and addressing the global BYOD trend with the introduction of the Thuraya SatSleeve to cater to this growing market need, whereby the customer can use his or her own consumer device such as the iPhone or Samsung Galaxy as a satellite phone.
Greater focus on data applications and services
The accelerating use of mobile devices for data applications is a major factor that is fast transforming how satellite services are being delivered today. To put this trend into perspective, a recent study estimated that four out of five Internet users worldwide in 2014 will be accessing data applications using their mobile phones1.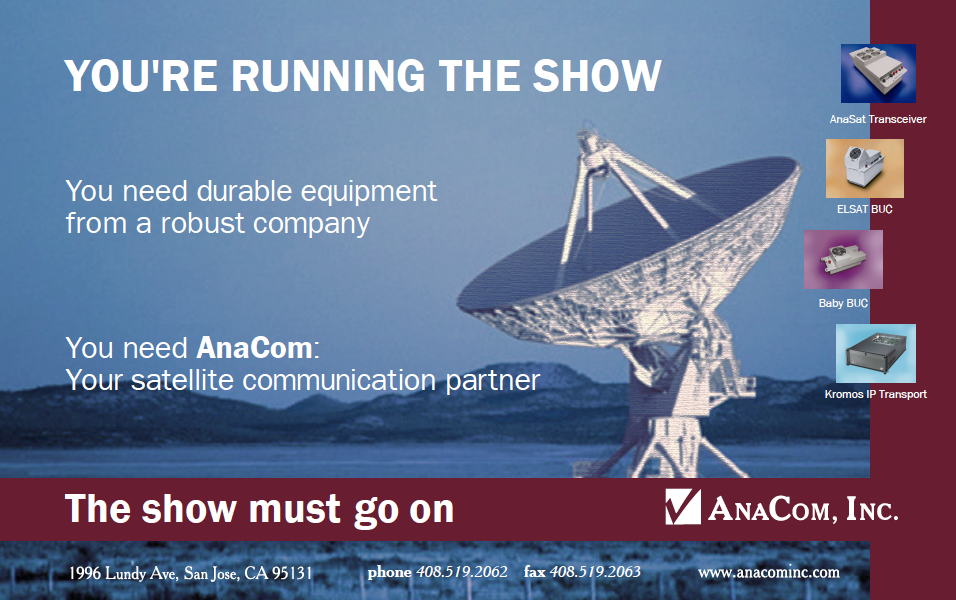 To maintain the pace with evolving consumer behavior, Thuraya's vision is to develop a pipeline of innovative satellite products that allow our customers to access the same kind of applications and services via their mobile devices, regardless of the network. To achieve this, we are putting more focus on expanding the capabilities of our data product lines, as well as enhancing our network infrastructure to facilitate this.
Thuraya is working closely with our partner ecosystem to develop technology solutions tailored to address the specific needs of key market segments such as the maritime, media broadcasting and energy sectors. Our collaboration with partners also extends to exploring how we can adapt to market needs more quickly. A recent partnership with SRT Wireless to launch the VIPturbo module, aimed at developing high-quality data terminals at a lower cost, demonstrates Thuraya's commitment to accelerate product development processes.
Boost for machine-to-machine (M2M) communications
M2M communications have been touted as the next wave of technology developments that will see rapid growth over the next few years, with global revenues for wireless M2M projected to have reached US$50.1 billion in 20132. Advances in mobile technology have further opened up possibilities for businesses to incorporate the latest M2M systems into their operations, especially for effective, real-time monitoring of remote assets.
Across different fields of business, satellite-based M2M services will play a pivotal role in supporting remote facility monitoring, real-time asset management and industrial automation, driving up mobile bandwidth demands. Thuraya is currently working on enhancing its M2M product portfolio to cater to the growing demand for M2M services.
Changing dynamics in maritime communications
While satellite has traditionally been a key enabler of maritime communications, major shipping companies from around the world are starting to adopt new, versatile solutions to meet the industry's changing demands. From ensuring connectivity at sea to providing VSAT backup coverage, L-band satellite technology is expected to remain as the industry's communications backbone — and in-service MSS maritime units were expected to grow from 368,000 in 2011 to 955,000 by 20123.
Thuraya understands that maritime communication equipment must be designed for purpose and price security. These are key factors which we took into consideration when designing our new maritime broadband terminal. The launch of the Orion IP terminal, the first of two new maritime-specific terminals to be released by Thuraya in 2014, will further allow our customers to take advantage of the MBB offer to enjoy high-value connectivity. Additionally, Thuraya is able to offer flexible pricing packages that can be tailored according to specific data requirements, while broadening the available hardware options for bundling with VSAT services.
Increased demand for mobility
Future application trends point towards growing user demands for mobility, putting added pressure on MSS operators to ensure that their networks are capable of handling a wide variety of IP applications. One of the key mobility trends Thuraya has identified is the growing adoption of robust communications-on-the-move solutions to allow remote users to collaborate reliably and efficiently while on the road.
To this end, Thuraya is introducing the new Thuraya IP Voyager, a satellite terminal specifically developed for rapid installation on any vehicle — with a fully autonomous tracking antenna that acquires and tracks the Thuraya satellite signal while on the move. The successful development of the Thuraya IP Voyager demonstrates our commitment to providing customers with the reliability and versatile performance they need to operate successfully in adverse environments.
At Thuraya, our product development roadmap is underpinned by our ability to respond to the latest market needs and get to market faster with innovative, consumer-friendly solutions.
As the industry continues to evolve, Thuraya remains well poised to deliver innovative platforms to help our customers succeed and stay competitive.
Additional information regarding Thuraya is available at http://www.thuraya.com/

About the author
Rashid Baba is Thuraya's Director of Products, responsible for driving Thuraya's product portfolio. Based in Dubai, Rashid is responsible for ensuring that Thuraya stays at the forefront of product innovation in the mobile satellite services industry.
A seasoned telecommunications executive, Rashid is backed by over 18 years' experience with leading telecommunications organizations. His experience lies in product management, pricing and product lifecycle management as well as strategic partnerships for product development. Prior to Thuraya, Rashid worked with Tata Communications where he was heading their mobile satellite services portfolio.
Rashid holds a Masters of Business Administration in Marketing from University of Kashmir.
Notes
1eMarketer, Mobile Phone Internet User Penetration Worldwide, by Region, 2012-2017, January 2014
2Visiongain, The Machine to Machine (M2M) Market 2013-2023: Smart Devices & the Internet of Things (IoT), October 2013
3Northern Sky Research, "Mobile Satellite Services, 8th Edition", May 2012