Currently, the remote Arctic region's ice levels are slowly recovering after all-time low levels during the summer months.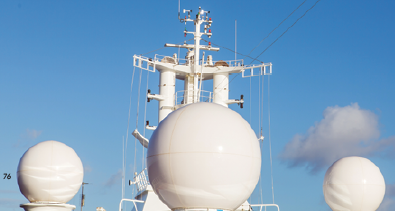 This reduction in the ice levels allows for an increase in the number of ships that are able to transit through these relatively untouched waters. The ice retreat means Arctic research and exploration will ramp up as nations start to unearth the resources that lie beneath this frigid area of the world.
Just as ships in the Arctic maneuver around the melting ice caps, off the coast of Australia in the beautiful turquoise waters of the Great Barrier Reef, massive tanker ships travel dangerously close to this pristine wonder of the world. In fact, ships everywhere across the globe are dancing around similar environmentally safe zones known as Marine Protected Areas (MPAs), carefully traveling out of harm's way so as not to disturb the marine life that call these areas their home.
Across the poles and everywhere in between, exactEarth's eyes are on our oceans. Knowing the who, what and where of shipping activity is precisely their business. exactEarth owns and operates a constellation of seven, Low Earth Orbiting (LEO) satellites.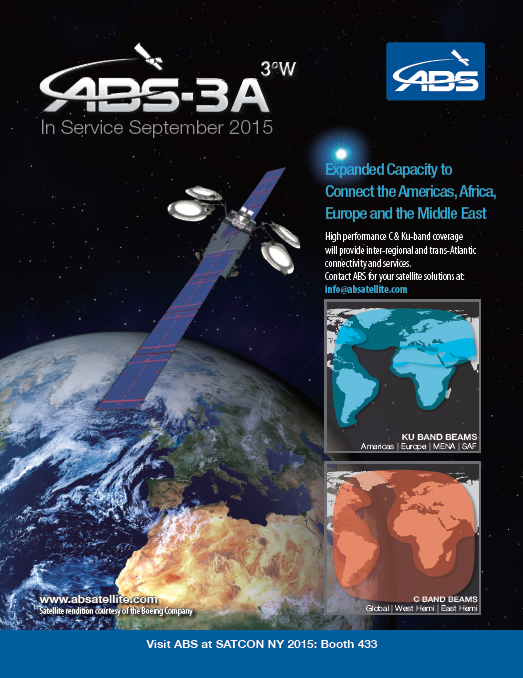 The company is able to detect the transmitting signals from more than 165,000 active vessels across the oceans. Every ship over a certain gross tonnage is required to be fitted with an AIS (Automatic Identification System) transponder that emits messages containing information, such as the ship's position, course and speed. exactEarth is able to then take those messages, almost 8 million of them each day, and decode them into actionable data for users. Competent maritime authorities around the world have been loyal to the exactEarth data service, exactAIS®, since the company was launched in 2009.
Starting with just a single satellite back then, exactEarth is now able to provide complete global coverage with their current exactView constellation—but the company is not stopping there—with two planned launches in the fall of 2015, exactEarth will add an equatorial satellite to the mix to significantly lower the current global revisit times of the satellite constellation.
Constellation expansion was the major driving force behind exactEarth's recent announcement of a new partnership with Harris Corporation, as they will be the first to market a real-time (RT) satellite AIS constellation. The new exactView RT, powered by Harris, will leverage the real-time connectivity of 58-hosted payloads on the Iridium NEXT constellation.
At full deployment, the exactAIS service will be using a combined constellation of 70 satellites, providing a new level of satellite AIS (S-AIS) data service for real-time global ship tracking. exactView RT powered by Harris will offer customers data latency and global revisit times of less than one minute. This will allow truly unsurpassed global ship tracking and maritime information solutions.
"As the recognized satellite AIS industry leader, the Harris announcement further strengthens our commitment to provide best-in-class maritime intelligence solutions to our customers worldwide," said Peter Mabson, President of exactEarth. "We are thrilled to be able to offer the shortest revisit times and lowest latency for developing true maritime domain awareness. This partnership with Harris will allow us to significantly expand the range of advanced value-added services and information solutions that we can bring to the global maritime market."
The next generation S-AIS constellation uses exactEarth's proven and patented AIS spectrum de-collision algorithms to make sense of those millions of AIS messages received, as well as the reconfigurable Harris AppSTAR™ payload platform. The ability to reprogram the payloads from the ground is a real boon for the team at exactEarth as they now can support multiple onboard applications to adapt to the ever-changing maritime industry.
By hitching a ride on the Iridium NEXT constellation, exactEarth will now have access to the entire maritime VHF band as well as new and future digital modes and services. This opens the door to an entire host of other VHF-based vessel data services, such as container tracking and monitoring, emissions and fuel usage data, fish catch data, as well as the collection and supply of weather and navigation data.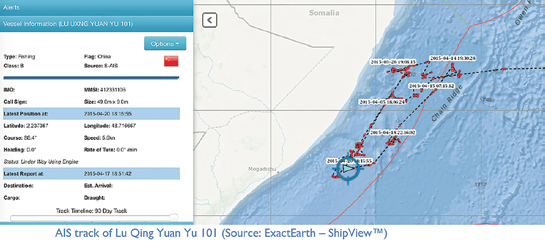 With AppSTAR's reprogrammability built into the processing elements, on-orbit reconfigurations and repurposing is easily accomplished via software uploads. This provides complete operational flexibility, enabling exactView RT to adapt to changing VHF missions and/or mission parameters. With extra processing capability built into the space payload, Harris and exactEarth have room to expand the capability of the exactView RT system towards new and changing signals, missions and uses.
To date, exactEarth has seen their data used by authorities for building credible maritime domain awareness (MDA) in a whole host of operational activities. In an ever-changing environment where there is a vital need for the persistent monitoring of human activity to forecast defence challenges, S-AIS has become a very powerful tool in the delivery of MDA to a variety of maritime and geo-intelligence users.
S-AIS is evolving in the context of Activity Based Intelligence (ABI) as a crucial aid to effective decision-making and proactive response to ensure national defense and security, as evidenced with data being easily correlated with other information sources, such as a Radar or Electronic Support Measures (ESM) signature. The ability to readily know the who, what and when of any transiting vessel is a critical piece of intelligence. S-AIS provides that knowledge for any area of interest and has been a benefit for maritime operations, whether it's monitoring protected areas, better mapping, policing marine pollution or combating illegal fishing.
Fisheries now play an important role in improving food security and supporting economic development, provided that fisheries management is effective in curbing illegal fishing. In March of 2015, exactEarth provided data to the Federal Ministry of Fisheries and Marine Resources in Somalia as the nation looks to build the infrastructure necessary to combat the rampant illegal fishing taking place in their waters. In order to build their case for fishery management resources, the Ministry compiled many examples of illegal fishing activities within the EEZ using exactAIS data.
With the addition of real-time data, authorities can expect to have an even bigger leg up in the daily execution of maritime operational activities. Considering that behavioral modeling can now be performed in real-time, dark target analysis is significantly enhanced as authorities can instantaneously see any deviation in a vessel's traffic pattern.
That same immediacy can be applied to catching illegal fishing in its tracks or spotting a ship breaching an environmentally sensitive zone. The real-time data provides authorities with the actionable information they need to not only identify suspect ship behaviors but enough time to act on that information.
Search and rescue operation require a quick response and this is where the new, real-time data can be a matter of life or death. Now, coordinators will know immediately when and where a ship is in distress to allow for more efficient use of resources such as patrol craft since the rescue area is pinpointed. Proactive rescue responses will be a reality as authorities monitoring ships traversing through stormy weather conditions can be immediately notified at any sign of trouble.

exactEarth continues to see businesses and organizations rely on global satellite AIS data in so many different activities, and with real-time data now a reality, exactEarth customers around the world can expect to make drastic improvements to their maritime safety, security, and use of marine assets.
Nicole Schill is a marketing communications professional with over five years of experience in both technical writing and content marketing strategy. Nicole is the Marketing Communications Manager at exactEarth, a published freelance journalist and holds a B.A. from the University of Toronto.
---