Fraunhofer-Gesellschaft—Making Light Work Of Orbit + Attitude Control
Microsatellites have to be very light—every gram counts The same applies to the gyroscopes used to sense the satellite's orientation when in orbit. A novel prototype is seven times lighter and significantly smaller than earlier systems.
When you observe the sky on a clear night, the twinkling objects you see may not only be stars but also human-made satellites. Occasionally visible from Earth, these orbiting spacecraft come in different sizes, from large telecommunications and TV satellites to the smaller scientific satellites that serve as space laboratories.
The measuring instruments they carry on board send back data to researchers on the ground for use in various projects.
An example is the TET satellite, which scientists are using to test the capacity of new measuring systems to withstand the inhospitable conditions of space missions. If they pass these tests, they can be incorporated in other small satellites.
One such system is the gyroscope developed by researchers at the Fraunhofer Institute for Reliability and Microintegration IZM in Berlin in collaboration with the engineering specialists at Astro- und Feinwerktechnik Adlershof GmbH.
Satellites use gyroscopic sensors to determine their orientation relative to their orbital position as a backup system if their star tracker is inoperative or if star visibility is degraded.
Such attitude control systems require at least three gyroscopes, one for each direction of movement. They measure the satellite's rate of rotation and calculate its orientation on the basis of the most recent reliable data supplied by the star tracker.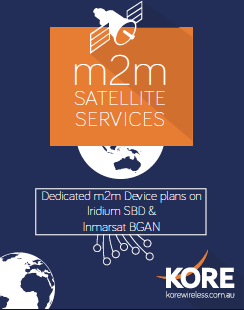 The gyroscopes must be able to withstand the extreme temperature fluctuations encountered in LEO—where temperatures range between minus 40 and plus 80 degrees Celsius—without damage, and remain operable for several years despite the high solar radiation.
A further requirement is that they should be as small and light as possible, because payload capacity is limited and every gram saved on the launch pad immediately translates into lower costs.
Finally, the gyroscopes must be energy-efficient, because microsatellites only have a tiny solar panel to generate the power they need.
"Our gyroscope withstands the inhospitable conditions of space, and is also significantly smaller, lighter, and consumes less energy than comparable solutions," says Michael Scheiding, managing director of Astro- und Feinwerktechnik Adlershof GmbH. Instead of the usual 7.5 kilograms, it weighs in at a little less than one kilo.
The scientists have also significantly reduced its volume. While similar devices are usually about the size of a shoe box, the new gyroscope measures just 10 x 14 x 3 centimeters, i.e., no larger than a wallet. The researchers' ultimate aim is to halve the size of the system yet again. Another advantage is that it requires approximately half as much energy as comparable devices.
* * * * * * * * * * *
---
Haigh-Farr—Buttoning Down Communications
Haigh-Farr's newest addition to its line of Broadband Button Antennas (Model BN1-13110) is designed to operate at telemetry frequencies within the L-, S-, and C-band.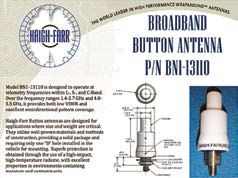 The antenna provides both low voltage standing wave ratio (VSWR) and excellent omnidirectional pattern coverage when operating within the 1.4-2.7 GHz and 4.0-5.5 GHz frequency ranges.
Haigh-Farr button antennas are designed for applications where size and weight are critical, as they use well-proven materials and methods of construction to provide a solid package that requires only one "D" hole installed in the vehicle for mounting.
Superb protection is obtained through the use of a high-impact, high-temperature radome with excellent properties in environments containing moisture and contaminants.
For further info, please visit http://www.haigh-farr.com/button.shtml
* * * * * * * * * * *
---
Iridium and Rutgers University—The Challenger Glider Mission Partnership
Iridium Communications Inc. and Rutgers University's Coastal Ocean Observation Lab (RU COOL) have announced that Iridium will be a key technology sponsor to the Challenger Glider Mission.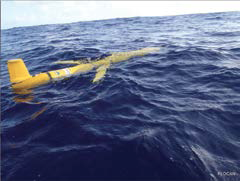 The project, a symbolic re-creation of the first global scientific ocean survey conducted by the HMS Challenger in 1872, is led by Rutgers' students and faculty.
The mission plans to "fly" 16 autonomous underwater gliders worldwide, covering all five ocean basins, collecting an unprecedented undersea dataset to better equip researchers with the tools to predict the ocean's future and its impact on global weather.
"The health of our oceans is truly an indicator of the health of our planet, and the Challenger Glider Mission will provide the kind of high-resolution data desperately needed by researchers to evaluate and assess the current ocean state," said David Wigglesworth, Vice President & General Manager, Americas and Global M2M Services, Iridium.
"We're thrilled to be associated with the project, and excited to provide connectivity via the Iridium® satellite network for this endeavor. Our products and services uniquely provide reliable and global coverage, with a small form factor, which are all obvious necessities for the success of this mission."
The Challenger Glider Mission will be conducted from 2014 to 2016 through coordinated flights of the core glider fleet plus volunteered gliders from other academic and government institutions.
Each glider will fly a 6,000 to 8,000 kilometer leg following the ocean gyre circulation around the five major ocean basins.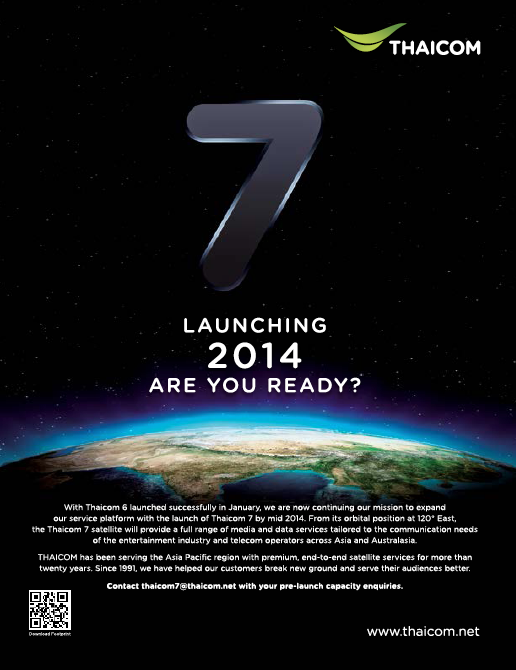 The global-class gliders used in the mission—the Teledyne Webb-Slocum glider—is a 2.2 meter autonomous underwater vehicle that collects data as it moves through the ocean in a saw-tooth shaped gliding trajectory, achieving a forward speed of 25 to 35 kilometers per day.
The primary vehicle navigation system uses an onboard GPS receiver coupled with an attitude sensor, depth sensor, and altimeter to provide dead-reckoned navigation. Iridium, through its global satellite circuit switched data service, provides primary two-way communications.
"We're pleased to be working with the Challenger Glider Mission and Iridium on what is an extraordinary project," said Bill Woodward, President and CEO, CLS America, Iridium's partner that provides the technical and administrative communications interface between the gliders and the Iridium system.
"The Teledyne Webb-Slocum glider, paired with the Iridium satellite network, is a fantastic solution for this kind of research. The results of this mission will be invaluable to the research community, which in turn will have a profound effect globally on many industries.
"For one example, a better understanding of the changing oceans will benefit the maritime industry, as it could lead to improved weather and ocean condition forecasting."
Each glider will capture continuous readings of ocean temperature, salinity and currents. This data will be transmitted to researchers via the Iridium satellite network when the glider surfaces. Iridium's network is uniquely suited to these kinds of applications, given its low latency, superior availability and reliability.
Furthermore, Iridium's near-polar orbit means it is the only satellite network to provide truly global coverage, an essential for projects that span the globe, such as the Challenger Glider Mission.
Additionally this is a great demonstration of the low power consumption of Iridium transceiver technology and its robustness in what can be an extreme environment.
"The technology underpinnings of this mission are truly enabling our researchers to gather more and better data than ever before, enhancing the basis of knowledge for future generations," said Scott Glenn, Co-leader of the Challenger Glider Mission and Professor of Physical Oceanography at Rutgers University.
"Part of our goal with this mission is to increase global ocean literacy. This expanded dataset will enable students and researchers to focus on the science of their local waters, as well as be a part of a global research community, all working toward understanding the ocean's role in regulating the changing climate and weather."
For more information on Iridium and the Iridium satellite network, go to http://iridium.com.
More information on the Challenger Glider Mission can be found at http://challenger.marine.rutgers.edu/.
* * * * * * * * * * *
---
Airbus Defence and Space, ESA, BAE Systems—A Debut, Developments + Doings...
In the presence of the German Chancellor Angela Merkel, the European Space Agency (ESA) and Airbus Defence and Space, as the industrial prime contractor, recently signed the first contractual documents to start the development and construction of a series of MetOp Second Generation (MetOp-SG) weather satellites at the International Airshow ILA in Berlin.
"MetOp-SG will further increase the benefits of accurate weather prediction based on state-of-the-art European technologies," said François Auque, Head of Space Systems. "Already the current MetOp satellites we built are the largest provider, worldwide, of measurement data for weather forecasts and thus contribute to socio-economic benefits worth several billion Euros for European citizens every year."
The program is a cooperative undertaking between ESA and EUMETSAT, the European Organisation for the Exploitation of Meteorological Satellites. MetOp-SG will provide continuity and enhancement of meteorological data with improved spectral and spatial resolution compared to the measurements currently provided by the first generation of MetOp satellites, also built by Airbus Defence and Space.
A complete range of observations will be realized using 10 different instruments, covering ultra-violet, visible, infrared and microwave spectral bands.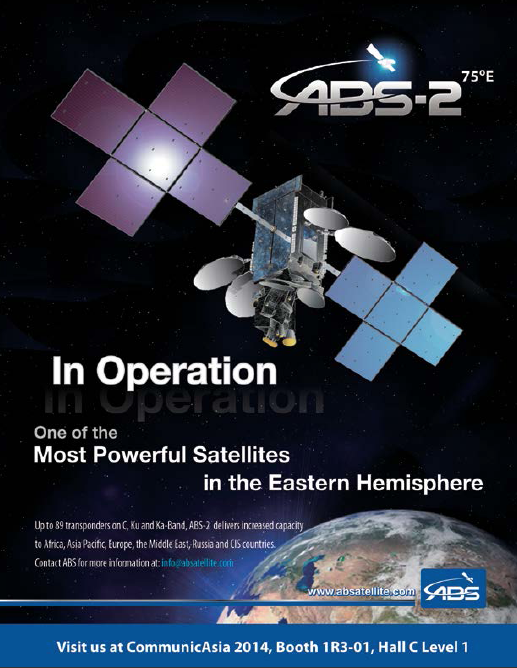 As for the first generation, mission products will allow data assimilation into Numerical Weather Prediction (NWP) models. They will deliver crucial information on atmosphere temperature and water profiles, on cloud detection and analysis, on sea surface temperature and winds, extending to trace gases and air quality.
The addition of new instruments observing an extended spectral range enables the collection of new environmental mission observations.
The MetOp-SG space segment consists of two series of satellites, with up to three of type "Satellites A" (with a focus on optical instruments) and up to three of type "Satellites B" (with a focus on microwave instruments). Both types will be based on Astrobus high power platforms.
The "A" satellites are to be developed and built under the industrial lead of Airbus Defence and Space in Toulouse (France), the design and manufacturing of the "B" satellites will be led by the company's Friedrichshafen site in Germany.
Airbus Defence and Space will lead an international industrial consortium to procure more than 150 different equipment and services for the spacecraft's platforms and instruments.
A dedicated launch is planned for each satellite with launch masses of approximately 4 tons. The satellites will be placed in a sun-synchronous polar orbit, at 834 kilometers altitude (the same as the first generation MetOp satellites). The nominal lifetime of each satellite is 7.5 years.
The launch of the first "Satellite A" in 2021, followed by the first "Satellite B" in 2022, will mark the deployment of EUMETSAT´s new polar system. Three sets of each Satellite A and B will ensure nominal operational lifetime of up to 21 years (with 6 months of in-orbit overlap between successive satellites of a series).
The Airbus Defence and Space infosite may be accessed via http://www.astrium-geo.com/
Airbus Defence and Space and BAE Systems have launched a strategic alliance to produce, market and sell innovative geospatial intelligence (GEOINT) products and solutions using state-of-the-art data collected exclusively by TerraSAR-X and TanDEM-X radar satellites.
Under the terms of the partnership, Airbus Defence and Space and BAE Systems will jointly develop a new line of global SAR (synthetic aperture radar) products that are unrivaled in terms of accuracy, resolution and quality. The two companies will exclusively market these products to U.S. government, commercial, and select international customers.
"BAE Systems' unique expertise will leverage the SAR data we are collecting into refined sets of geospatial intelligence products, that meet stringent U. S. government standards," said Evert Dudok, Head of Communications, Intelligence & Security at Airbus Defence and Space.
The precision and richness of Airbus Defence and Space's radar data products, combined with the rigor of BAE Systems' GEOINT exploitation and analysis expertise, will drive the development of advanced geospatial products that will benefit both the public and private sectors. The resulting GEOINT products will enhance mission planning for defence customers, support flight systems, improve emergency response, and help the world's energy sector strategically plan new power grids, plot pipelines and manage resources.
"The Airbus Defence and Space radar satellite missions are collecting data of unprecedented quality and accuracy on a global scale," said DeEtte Gray, president of BAE Systems' Intelligence and Security sector. "The products we are teaming to develop represent a major leap forward in SAR-based products and services that enhance various sophisticated applications."
TerraSAR-X and TanDEM-X are very high-resolution X-Band SAR systems that collect data for precision change detection applications, maritime monitoring, digital elevation modeling, ground control point extractions and topographical mapping in cloud persistent regions. The two satellites also acquired the data used to produce Airbus Defence and Space's state-of-the art WorldDEM™, which is a highly accurate, homogenous global digital elevation product.
The BAE Systems infosite is located at http://www.baesystems.com/
Airbus Defense and Space had initiated space qualification testing of its Astrix 1090 high-precision Fiber-Optic Inertial Reference Unit in February and will conclude with the Qualification Review milestone in early July 2014.
"The Astrix family of FOGs have well-established flight heritage and a reputation for high performance," said Jean-Pierre Domenget, head of the Space Platform Electronics business cluster in Airbus Defense and Space. "By leveraging this existing product family technology, the Astrix 1090 is a low risk option that provides the best price-performance ratio on the market. It is ready for delivery only 12 months after order, ideal for short satellite build schedules. Needless to say, the Astrix 1090 has generated immense customer interest."
The Astrix 1090 joins its siblings, the Astrix 120 and Astrix 200, to supply very high accuracy rotation rate data with extremely low noise, crucial for space systems stabilization, pointing and attitude control. With its high reliability and powered-on lifetime to exceed 15 years, the three axis Astrix 1090 is specifically designed and certified for long-duration missions. It may be used on small to large satellites due to its small volume and only 12 watt power consumption. Multiple performance levels are available with the Astrix 1000 series, which together with an accelerometer option provides the flexibility to support a range of satellite missions from telecom to interplanetary.
The flash memory Solid-State Recorder (SSR) products of Airbus Defense and Space have passed all NASA space qualification test requirements successfully. In addition, the company's flash-based SSR has exceeded 20 months of operation in orbit onboard SPOT 6, the first commercial satellite to deploy this technology.

The Electronics Business Line of Airbus Defense and Space is the only company with a commercially available SSR with flash technology certified for space applications. For U.S. customers, Airbus Defense and Space flash memory is qualified in accordance with NASA GSFC Parts Document EEE-INST-002.
"Flash Solid-State Mass Memory provides far greater storage capacity at a lower operating cost than SDRAM. The advantages have been confirmed on SPOT 6 where our flash SSR has a flawless track-record in an Earth observation mission," said Tim Pike, Product Manager for Payload Data Handling at Airbus Defense and Space Electronics.
Flash memory offers significant reduction in SSR size, weight and power consumption as well as substantial cost savings. Compared with previous SSR generations based on SDRAM technology, SSR units based on flash technology typically provide 60 percent higher storage capacity with 2.5 times less mass and five times less size, while consuming 3.5 times less power. The new NEMO SSR provides 0.5Tbit storage capacity in only 6.5Kg, while consuming less than 10W in simultaneous record and replay operation. Since flash technology is non-volatile, the unit can be completely powered down while retaining the stored data.