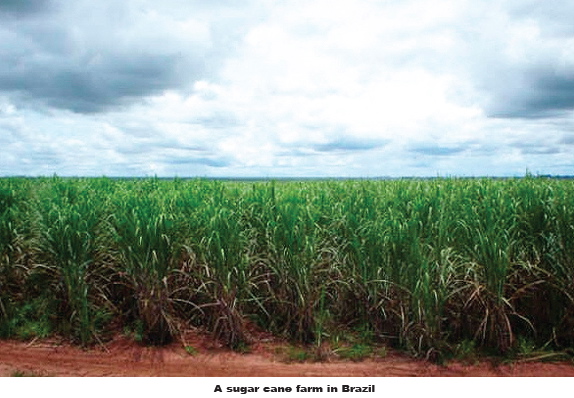 Brazil has the fourth largest agricultural system in number of square kilometers in the world. It's also the world's largest producer of sugar cane and the second largest producer of soybeans. Both sugar cane and soy bean harvesting work is concentrated on certain specific periods of the year, requiring machinery to be fully operational, sometimes 24 hours a day for more than three months at a time. Constant monitoring of the machines is critical to maintain harvesting operations and to identify and respond to any problems that may arise.
Enalta
, a major Brazilian technology solutions provider for the agricultural sector, has met this challenge by developing a system that uses Iridium's
short-burst data
(
SBD
) service to track and monitor the huge harvesting machines in real time. Working with Iridium value-added reseller
NRG Telecom
, Enalta has produced an onboard device that uses an embedded
Iridium
satellite modem to transmit data from onboard sensors to an equipment monitoring and control center.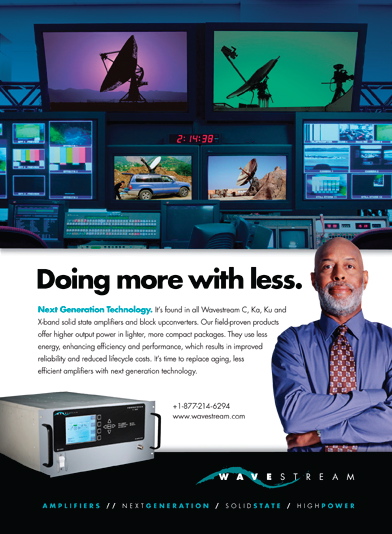 "Enalta chose the Iridium-based solution because many of their customers have operations located in rural areas where there is no terrestrial wireless coverage," said
Bernardo Rosenmann
, CEO, NRG Telecom. "Iridium's global coverage and reliable two-way low-latency data links offer customers an ideal solution for tracking assets in areas where there is no other reliable communications coverage available."
Several agricultural customers, including
Abengoa Bioenergia
,
Delarco Agricola
and
Cosan
, are currently using this solution in their harvesting machines.
Rosenmann
stated that Enalta customers on average are improving efficiencies by approximately 10 percent and reducing fuel and maintenance costs by about five percent.
Incorporating the Iridium-based technology into the harvesting machines gives agriculture industry workers 24/7 tracking and monitoring capabilities. Work-event detector sensors and on-board wireless GPS technology monitors all facets of the machines' operations including speed, RPM, engine temperature and oil pressure, all in real-time. The SBD messages from the harvesting machines enable operators at remote monitoring stations to be alerted immediately of any irregularities in operations.
"With the Iridium-based tracking devices, we receive the machine data in real time, allowing us to collect, manage and analyze complex information quickly and easily," said
Renato Delarco
, CEO of Delarco Agricola, one of the sugar cane harvesting companies currently using the Iridium-based equipment.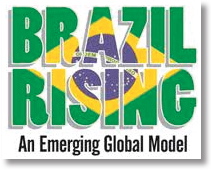 "Being alerted immediately of any irregularities in equipment assists in avoiding work stoppages and allows preventive measures to be taken, ensuring production efficiency."
"This is a perfect example of how Iridium's global coverage and reliable, low-latency satellite data links can be leveraged for mission-critical tracking and monitoring applications in remote areas of the world," said
Greg Ewert,
executive vice president, global distribution channels, Iridium. "Iridium's SBD service provides a reliable, robust and cost-effective solution that enables these companies to remain fully operational throughout their peak harvesting seasons."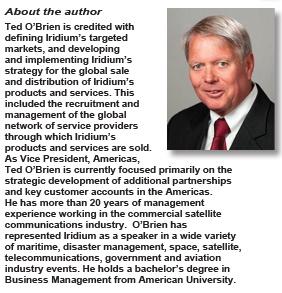 Ewert
noted that satellite
machine-to-machine
(
M2M
) data transmission is Iridium's fastest growing business. The company recently introduced its next-generation
Iridium 9602
™ SBD transceiver, which, according to Ewert, will be a game changer in the mobile data sector. The product's small form factor and low power consumption will provide a low-cost, embedded satellite tracking capability for a wide range of applications, including personal satellite location and alerting devices.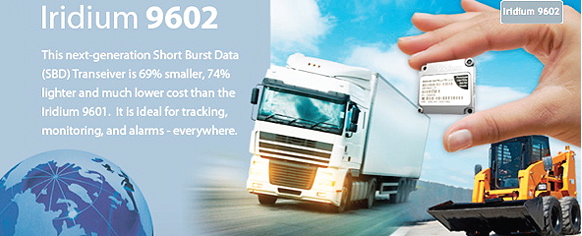 "We see enormous opportunity for growth in Brazil and the other countries of South America, where there are large areas not reached by GSM or GPRS wireless networks," said
Ewert
. "We are working closely with our value-added partners such as NRG to develop cost-effective asset management solutions that will meet this huge pent-up demand."