SpaceKnow Garners Additional Millions in Series A Financing
Founded in 2013 in San Francisco, California, SpaceKnow's mission is to provide transparent access and analysis of satellite imagery to the world.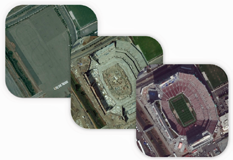 The company has now raised $4 million in Series A financing, led by BlueYard Capital and previously existing investor, Reflex Capital. This investment brings the company's total funds raised to approximately $5.5 million. Jason Whitmire, Partner at BlueYard, will join the Board of Directors. The funding will be used to further develop the SpaceKnow Artificial Intelligence software for economic monitoring, increase hiring and scale up its worldwide operations and sales forces in the US, Europe and Asia.
SpaceKnow is now the leading provider of targeted industrial and geographical intelligence and distributes the China Satellite Manufacturing Index™ and the Africa Night Lights Index to all 350,000 subscribers of a premier financial services company. The company is currently building an indexing artificial intelligence that will scan, understand and describe every square inch of the surface of Earth daily using satellite imagery. SpaceKnow believes this radical initiative will usher in a new era of "accessible transparency" which will increase global prosperity, security and peace.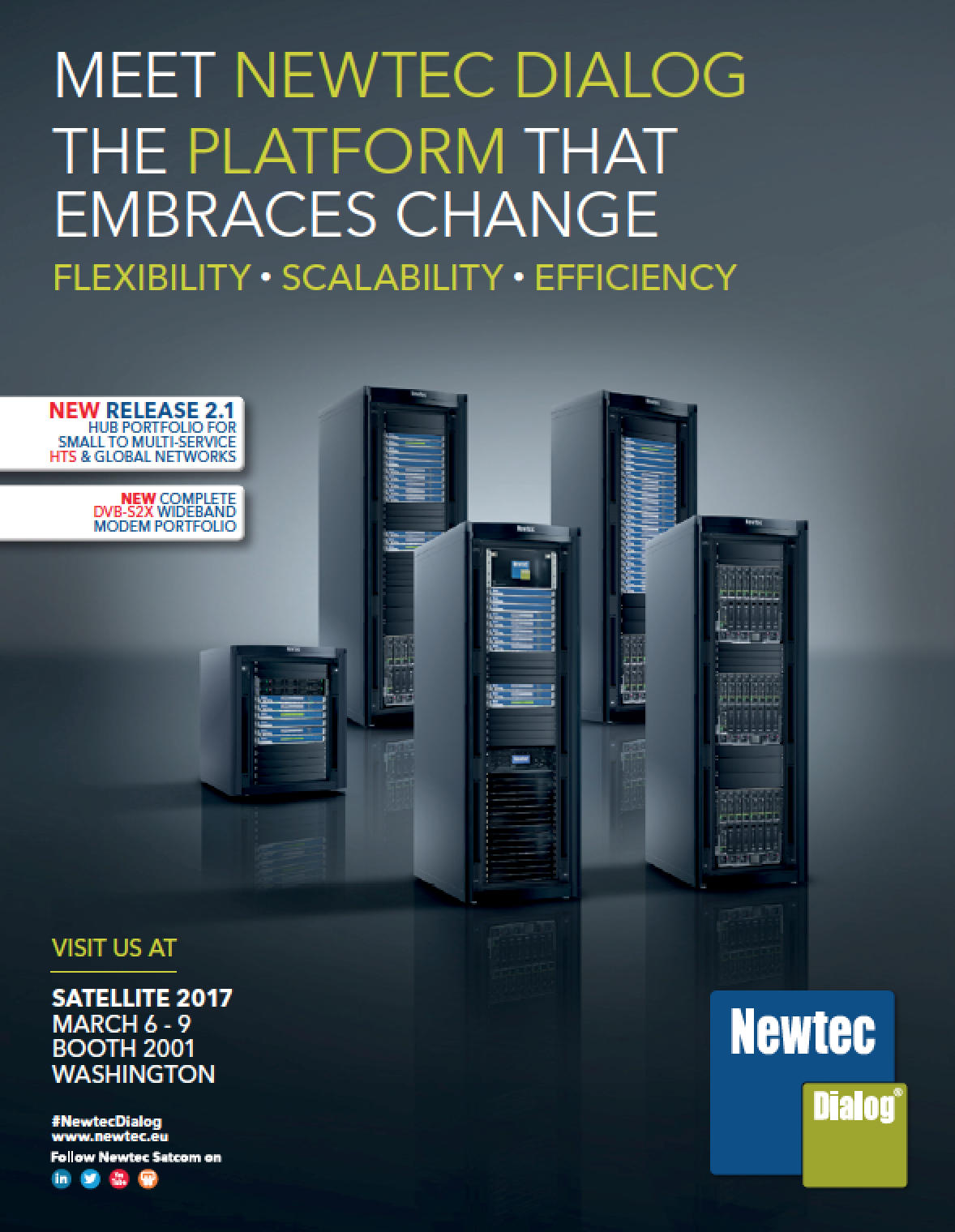 Integral to the current trajectory of growth for SpaceKnow has been its partnership with DigitalGlobe—Shay Har-Noy, VP and General Manager, Platform at DigitalGlobe, stated that SpaceKnow is a key element of DigitalGlobe's GBDX ecosystem, where their products and innovation are helping to make analysis of the planet from high resolution imagery accessible to new markets at a scale like never before.
Pavel Machalek, Co-Founder of SpaceKnow, related that his company is hard at work to bring deep learning artificial intelligence-driven transparency obtained from satellite imagery to a wide market and to then build on such success in the finance, defense and construction verticals.
Jason Whitmire, Partner at BlueYard, added that his firm believes SpaceKnow is uniquely positioned to sustainably produce highly specific, unbiased knowledge of socio-economic, environmental and defense trends that paint a fuller picture of the performance of one company, an entire industry or even governments and economies.
spaceknow.com
---
SSL Selected: Space Station Satellite Servicing
A major project has been awarded to Space Systems Loral (SSL) by the US Defense Advanced Research Projects Agency (DARPA)—a space service station for satellites called the Robotic Servicing of Geosynchronous Satellites (RSGS) program. SSL will develop the ability to service and maintain spacecraft and other infrastructure in the geostationary arc.
This will most likely be the foundation of a new business for SSL that will serve both commercial and government operators with repair, upgrade, relocation, and refueling of on orbit assets.
SSL and DARPA will each contribute their expertise to the program. SSL is expected to provide a spacecraft, based on their leading platform, to carry the robotic servicing payload and will manage integration and operation of the spacecraft. DARPA will contribute the robotics technology, expertise, and a government-provided launch. MDA will add a refueling capability to the RSGS program.
The work scope for the DARPA mission will be performed by SSL in its US facilities by its US staff.
When launched, RSGS will have the capability to perform multiple servicing missions for both planned and urgent customer needs, including:
• High-resolution inspection
• Refueling
• Correction of mechanical anomalies
• Assistance with relocation and other orbital maneuvers
• Installation of attachable payloads, enabling upgrades to existing assets
The company will market these services as a commercial business and is already in discussion with several key customers.
Last year SSL announced that the firm is working with the US Naval Research Laboratory (NRL), through MDA US Systems, based in Pasadena California, to design and build robotic arm flight hardware for the RSGS program.
"This will be SSL's first spacecraft contract with the Department of Defense in recent years and it is the third time that we have been selected by the US government for a major program in just two months, following our recent selections for NASA's Restore-L and Psyche missions," said Howard Lance, chief executive officer, SSL MDA Holdings. "It clearly demonstrates the success of our strategy to bring the benefits of our commercial business to a broader audience and to grow our business with US government work."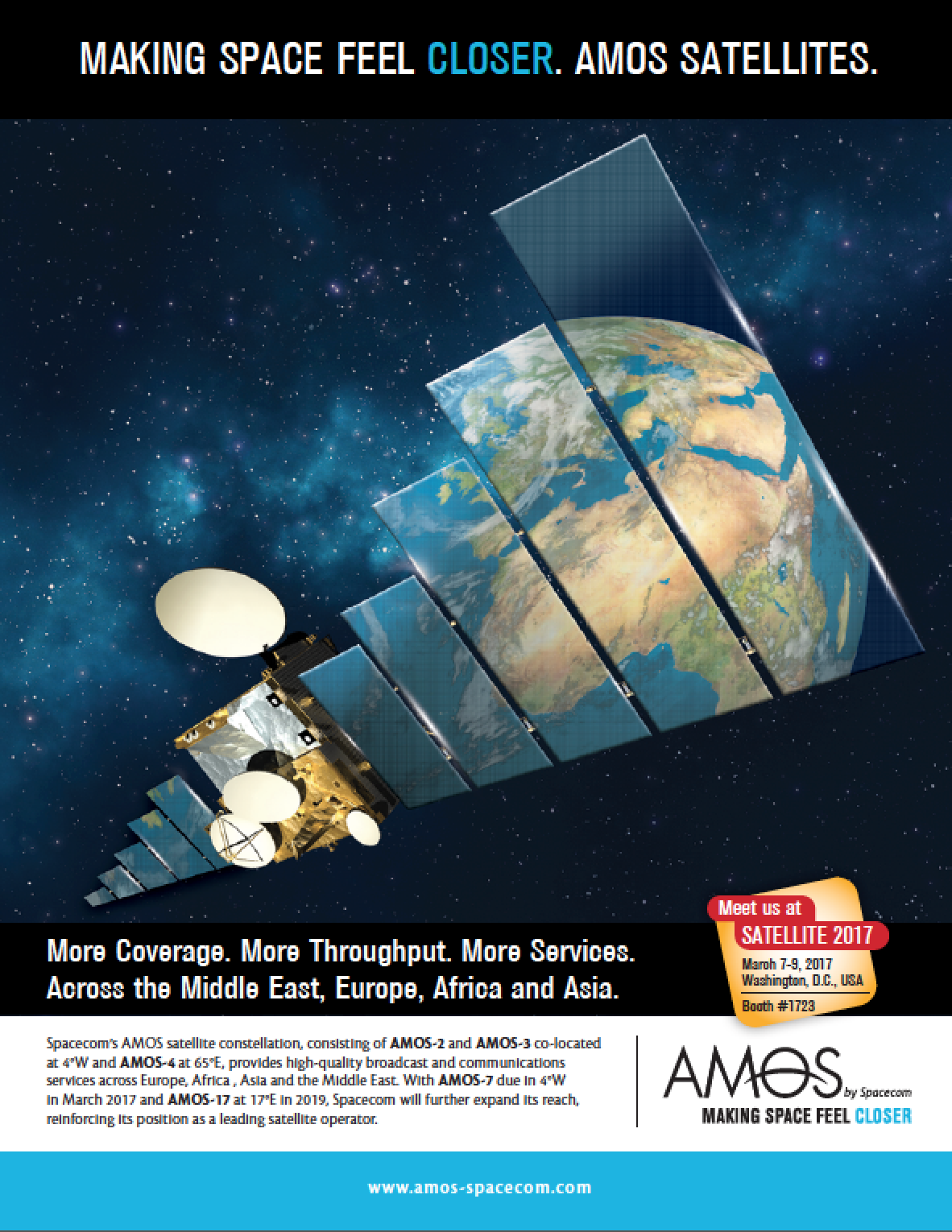 Steve Oldham, senior vice president, strategic business development, SSL added, "RSGS's capability will be marketed to both commercial and government satellite operators, providing them with unprecedented flexibility in fleet management and capital deployment. Refueling provides a compelling value proposition and our sophisticated robotic capability will enable new on-orbit applications only available from RSGS."
---
Thuraya Opens Up in the US
Thuraya Telecommunications Company has opened an office in the United States of America—the office is centrally located between Washington D.C. and Tysons Corner, Virginia, offering close proximity to investors, key government and commercial customers and partners.
Thuraya is headquartered in the United Arab Emirates and has offices in Singapore and this newest address marks a further step in the development of the company's ongoing FUTURA project and next generation constellation plans.
With roaming agreements established in 175 countries, Thuraya is an international operator providing reliable roaming services with 389 agreements worldwide, including AT&T and T-Mobile. Thuraya is already well established in the United States.
The new office brings the American team together, helping to serve a range of customers that includes the Department of Defense, which Thuraya counts among its list of longest standing customers.
The firm's ongoing success is already supported by service providers and partners in the US, which is set to feature prominently in Thuraya's long term multidimensional program of expansion and diversification.
Working in partnership with ViaSat, Thuraya launched M2M services in the USA in 2016 with the introduction of the Thuraya FT2225.
The terminal works on both the Thuraya network and ViaSat mobile satellite services network, leveraging ViaSat's L-band high capacity system.
The Thuraya FT2225 offers efficient bandwidth usage, and low-latency IP networking.
Thuraya's robust IP-based, secure two-way communications M2M network enables real-time M2M and IoT application deployment beyond the confines of traditional cellular networks.
Samer Halawi, Chief Executive Officer of Thuraya, registered the fact that his company has pledged to extend their geographical reach, move into new market sectors and launch new services and devices.
"Opening this US office is an important part of that process, strengthening Thuraya's presence in America," he said. "The company wishes to be as close as possible for partners, customers and investors. Thuraya will become the provider of choice for unified connectivity and will do so through an extensive program of expansion and diversification."
---
Sailing into Upgraded Comms
A contract extension and upgrade has been signed by Teekay with Marlink for the latter's Sealink VSAT solution—this equipment will be applied across the former's entire shuttle tanker fleet.
With more than 30 years' experience, Teekay is the world's largest owner and operator of shuttle tankers.
The company's success comes from highly trained crews and advanced onboard technology, including dynamic positioning (DP) and offshore loading (OL) systems, which ensure safe and reliable offloading of oil from offshore installations in deep water and harsh weather environments.
Teekay is equally committed to leveraging the power of maritime broadband networks to ensure operational safety and efficiency. The company selected Marlink's reliable, high bandwidth global Sealink VSAT solution for its entire shuttle tanker fleet since 2011.
The latest contract extension and upgrade secures Teekay's ability to benefit from remote operations and support crew welfare, and includes a significant bandwidth increase to support even more connected applications on board.
The increased Sealink VSAT capacity is already live across the Teekay shuttle tanker fleet. In addition, Teekay has chosen the Marlink solution for three new builds.
Teekay will be provided with ample bandwidth for crews to stay in touch with friends and family ashore and a faster, more flexible platform for day-to-day vessel and business operations.

Teekay shuttle tankers will continue to benefit from the already installed on board equipment, including antennas, modems and routers.
Deborah Sloan, Contracts Specialist, Teekay, noted that Sealink VSAT is integral to Teekay's ability to provide efficient vessel operations in support of our global customer base. Marlink's network has proven itself to be both reliable and versatile, competitively meeting the high-end needs of our technology focus on board. Sealink enables Teekay's ships to leverage connected applications that improve operational capabilities, so securing this partnership with Marlink while upgrading the bandwidth is a natural step for the company.
marlink.com/
teekay.com/
---
Meteosat-8 Rules...
Following a decision of the EUMETSAT Council back in of June 2016, Meteosat-8 replaced Meteosat-7 as the EUMETSAT geostationary satellite observing the Indian Ocean on February 1, 2017.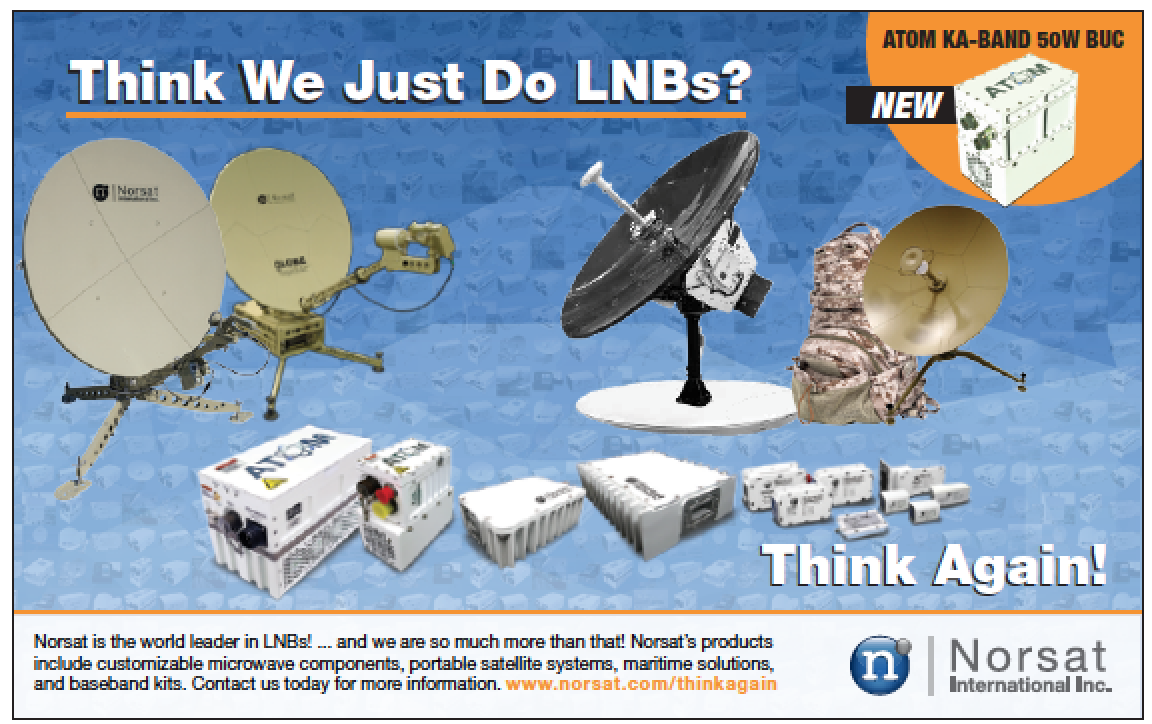 The first operational image of the Indian Ocean region taken by Meteosat-8. Image is courtesy of EUMETSAT.
The Meteosat-8 satellite belongs to the second generation of Meteosats and is much more capable than the first generation Meteosat-7 and delivers imagery from 12 instead of 3 spectral channels, with higher spatial resolution and with an increased frequency, every 15 instead of every 30 minutes.
Of the 12 spectral channels, 11 provide measurements with a resolution of 3 km at the sub-satellite point. The twelfth, so-called High Resolution Visible channel, provides measurements with a resolution of 1 km.
In the context of the World Meteorological Organisation's Integrated Global Observation System and in partnership with India, Russia and China, EUMETSAT thereby continues the organization's best effort contribution to observations of the Indian Ocean from geostationary orbit.
The partnership provides more resilient, integrated Indian Ocean Data Coverage (IODC) services with optimum regional coverage, including a joint suite of essential meteorological products made available to all users worldwide.
For optimum synergy with the Indian INSAT-3D satellites located around 82° East and with Meteosat-10 located at 0°, Meteosat-8 operates at 41.5°East, instead of 57.5° East,
The synergy with Meteosat-10 brings additional benefits to EUMETSAT users in Africa and Central and Eastern Europe. The Meteosat-8 image data is delivered in real time over Europe and Africa via EUMETCast, EUMETSAT's flexible dissemination system for environmental data, and are exchanged with IODC partners.
eumetsat.int/
---
Global Partnership 'Tween SES and Satcom Global
SES S.A. has revealed that Satcom Global, a provider of global satellite communications services to the maritime and land sectors, will become a key partner for SES.
The differentiated mobility solution will form a crucial part of Satcom Global's new Ku-band VSAT service, Aura, providing seamless, reliable and high-speed connectivity to hundreds of maritime, offshore and land customers.
The agreement provides Satcom Global with seamless access to SES's satellite fleet and upcoming next generation hybrid satellites with high throughput payloads.
SES will also provide a robust ground network infrastructure, enabling multi-satellite access and service integration solutions.
SES will provide Satcom Global with an open and scalable VSAT platform that allows flexibility to deliver customizable, always-on broadband connectivity. SES delivers high-value performance with minimal initial investment cost and enables Satcom Global to scale-up service for customers without delay.
"SES is the ideal partner for Satcom Global. The current footprint, augmented by a series of high throughput beams over the next two years, makes SES the logical choice to support Aura, our global VSAT service offering. The coverage, capacity and flexibility provided by the SES service is the perfect platform for Satcom Global to develop the type of VSAT offering our customers have been waiting for," said Ben Swallow, General Manager, VSAT, at Satcom Global.
Ferdinand Kayser, Chief Commercial Officer at SES, added, "From providing access to entertainment for crew welfare to driving operational efficiencies, connectivity needs across a wide variety of sectors are growing, and SES aims to help meet that demand across the world. Leveraging SES's global satellite fleet, upcoming HTS capacity, and extensive ground infrastructure, Satcom Global will benefit fully from customizable bandwidth and coverage, and ensure efficient utilization of satellite capacity."
---
Inmarsat and Actility Bring IoT to the World of LoRaWAN™
Inmarsat has taken on an extremely large task—the company announced that their LoRaWAN[1]-based network, developed in partnership with Actility (a provider of Low Power Wide Area Networks (LPWAN)), is delivering on the strategy to bring the Internet of Things (IoT) to the world.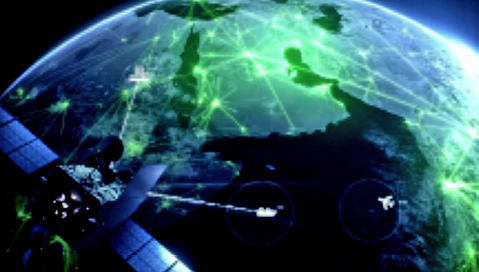 Already the early applications in Asset Tracking, Agribusiness and Oil & Gas are helping businesses in remote regions of the world to become more efficient, reduce costs and drive new revenue through IoT-based solutions.
Asset tracking: Tracking the location, movement, health and other key statistics of cattle on a remote ranch in Australia, replacing the manual process of sending an employee to look for cattle that have strayed. An alert is sent out to the ranch manager when an animal is at risk of being lost, is behaving erratically, or is nearing the perimeter of the ranch, enabling the owner to take immediate action.
Agribusiness: Monitoring the water levels in reservoirs and soil moisture at the roots of plants across the breadth of a large, remote palm oil plantation in Malaysia to deliver water to where it is most needed and achieve maximum crop yield. This enables smarter resource management in an area and reduces the amount of land required for production.
Oil & Gas: Remote monitoring of oil platform processes where cellular coverage is patchy or non-existent to identify potential failure points so that they may be addressed and costly downtime avoided. An upstream production site continuously measures operational parameters and transmits them to a control room where a SCADA system adjusts set-points and provides control settings.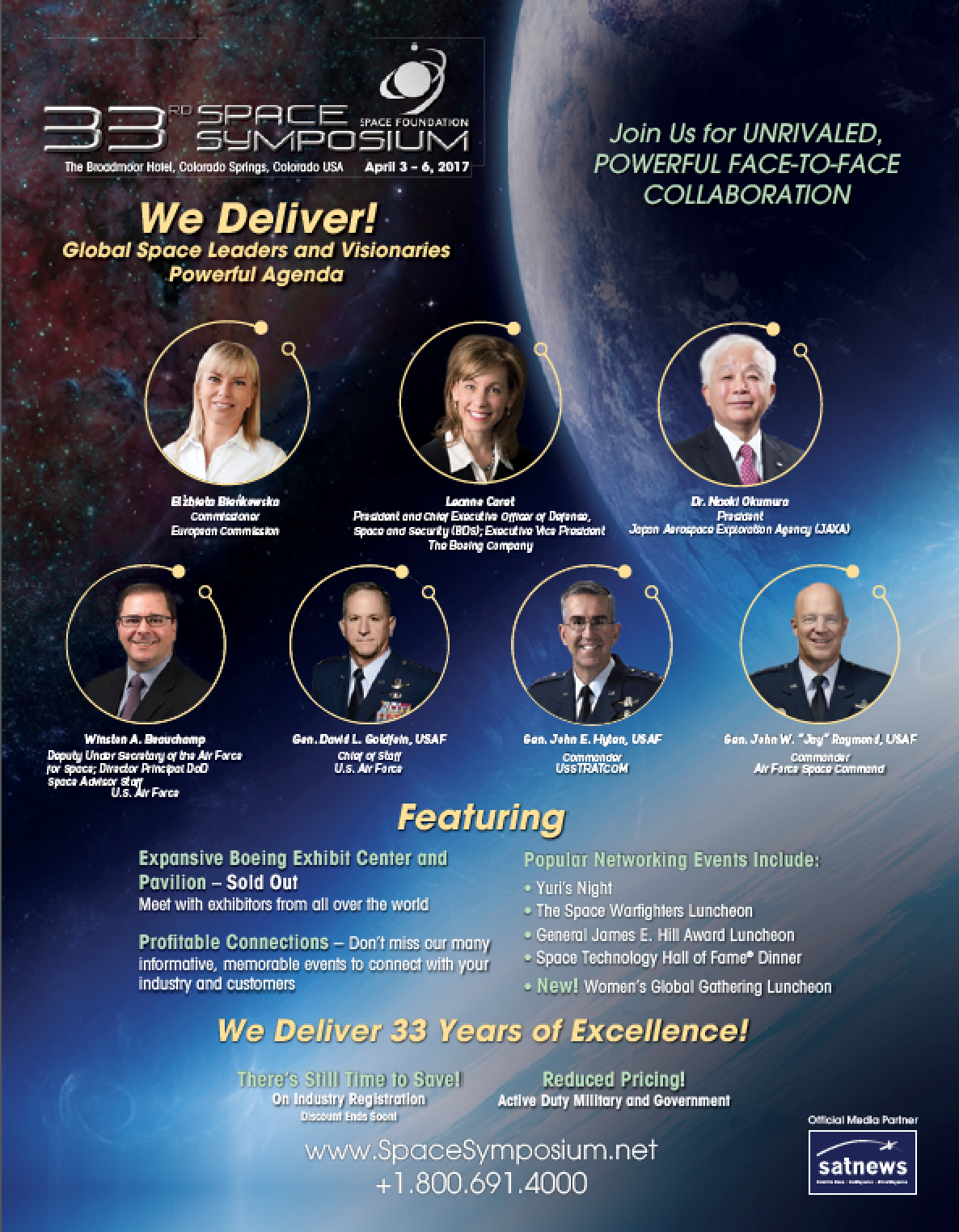 The Inmarsat LoRaWAN network, powered by Actility's ThingPark™ LPWA platform, is the world's first global IoT network that enables customers and partners to cost-effectively bring to market IoT solutions that can be delivered anywhere in the world, to any type of business, with LoRaWAN-based connectivity on the ground and satellite connectivity as the network backbone.
The integrated platform provides an end-to-end solution that transmits site-specific data to applications in the cloud for analysis, delivering insights and supporting decision making, and creating value for the end customer.
"These three early applications are indicative of the industrial IoT market in general: businesses don't need an off-the-shelf IoT solution for Agribusiness or Asset Tracking; they need a specific solution for a specific problem," said Paul Gudonis, President, Inmarsat Enterprise. "Through our collaboration with Actility, we have the building blocks to tailor solutions for each specific opportunity, no matter where it is in the world."
Inmarsat and Actility announced last year a partnership that combines Inmarsat's global L-band satellite connectivity platform with Actility's ThingPark IoT management platform to deliver an integrated solution for IoT, linking connectivity, services and IoT devices from a single application and service management point, to connect objects deployed anywhere on the planet.
Actility is also now part of Inmarsat's Certified Applications Provider Program (CAPP), which allows third-party companies to develop applications and solutions that are compatible with Inmarsat's satellite communications network.
"Actility has worked on many large-scale nationwide LPWA network deployments, but this is bigger: we're fantastically excited about being part of the first truly global IoT network in partnership with Inmarsat," said Actility CEO Mike Mulica.
"Our collaboration with Inmarsat allows us to provide customers with an end-to-end solution to connect their assets and fulfill their IoT business needs anywhere in the world. We'll be working alongside Inmarsat every step of the way to help global customers address their specific needs with more efficient, best-fit solutions."
[1] https://www.thethingsnetwork.org/wiki/ LoRaWAN/Home
inmarsat.com
actility.com
---
SSTL-US GPS Receiver into NASA's OCO-3
Colorado-based Surrey Satellite Technology US LLC (sst-us.com) has delivered an SGR-20 space GPS receiver to NASA's Jet Propulsion Laboratory to be integrated as part of the pointing control system for NASA's OCO-3 (Orbiting Carbon Observatory—3) mission.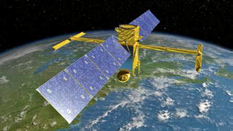 OCO-3 will collect spaced-based measurements of atmospheric carbon dioxide and solar-induced fluorescence.
Once launched, OCO-3 will be installed and operated on the ISS (International Space Station) Japanese Experiment Module-Exposed Facility (JEM-EF).
Surrey Satellite delivered the receiver to JPL three months ahead of schedule. OCO-3 is scheduled to launch in 2018.
Surrey's SGR-20 is a single frequency, multiple antenna GPS receiver, designed as a spacecraft orbit determination subsystem for small satellite LEO applications.
The OCO-3 mission will use the Surrey SGR-20 for positioning information (to an accuracy of better than 20 meters) and velocity data (to an accuracy of better than 0.25 meters per second).
The SGR-20 features four front ends with antennas, allowing more flexibility and redundancy for the selected mission.
According to Eugene Hockenberry, project manager at Surrey Satellite, the SGR-20 receiver is part of a highly proven range of GPS receivers that Surrey Satellite offers.
These receivers are currently active on 24 Surrey satellites and have accumulated more than 700 years of on orbit experience.
With this mission, this is yet another milestone for Surrey: this receiver will be the company's first space hardware onboard the ISS.
sst-us.com/
---
National Space Club and Foundation Names Award Recipients
The National Space Club & Foundation has announced their Annual Award Recipients—the Awards are selected by panels of experts from across the aerospace and defense industry, government and academia, and are a testament to the inspiring work of individuals across the United States. The Awards will be presented at the 60th Annual Robert H. Goddard Memorial Dinner, taking place at the Washington Hilton Hotel on Friday, March 10, 2017. The recipients are: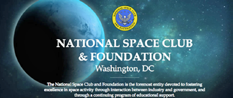 The New Shepard Team will receive the Club's preeminent award, the Dr. Robert H. Goddard Memorial Trophy.
On November 23, 2015, led by Jeff Bezos, Blue Origin's fully reusable New Shepard human spaceflight vehicle made history by becoming the first rocket to ascend above the Karman line and successfully return to Earth for a vertical landing. This ground-breaking mission reached an altitude of 100.5 km (329,839 ft.) and achieved a maximum speed of Mach 3.72, before the rocket booster performed a gentle landing at its launch site, touching down at a speed of a mere 4.4 mph. The same booster made four subsequent flights in 2016 on January 22, April 2, June 19 and October 5, demonstrating reuse. These five New Shepard flights all took place from Blue Origin's private launch site in West Texas.
Evan Peaco, a junior studying Aerospace Engineering at University of Maryland, College Park is the recipient of our nation-wide search and competition for the Goddard Memorial Dinner Keynote Scholarship. Mr. Peaco was selected from among 7080 candidates that submitted applications. The group was narrowed down to 110 students that submitted videos and from that group, six students were chosen for in-skype interviews. Mr. Peaco rose to the top of the competition with his strong academic record and experience in aerospace. His impressive list of honors and accomplishments include being named a National Merit Scholar and receiving the school's prestigious Banneker/Key Scholarship. Mr. Peaco hopes to take his impressive list of achievements and apply them one day towards advancing the world's manned spaceflight capabilities, particularly to Mars or to the Moon.
Dr. John B. Charles, Chief Scientist, of the NASA Human Research Program at Johnson Space Flight Center will be recognized with the Eagle Manned Mission Award. Dr. Charles demonstrated exceptional scientific leadership and international diplomacy in coordinating the multilateral human research science for the International Space Station (ISS) 1-year mission. Dr. Charles was able to facilitate the merger of research from five different Space Agencies into a single, multilateral human research portfolio. His significant efforts fostered cooperation and collaborations between research teams around the world overcoming many challenges in the area of human research, intellectual property, international law and medical privacy. Dr. Charles' efforts paved the way for more integrated international research that will yield beneficial knowledge on the medical, psychological and biomedical challenges long distance explorers may face as they venture beyond LEO.
The Juno Mission Team will receive the Nelson B. Jackson Award. On July 4, 2016, the Juno spacecraft entered its first orbit of Jupiter, capturing the first ever images of the giant planet's poles and never before seen cyclones above the planet's cloud tops. Along with high-resolution imagery, Juno's advanced suite of instruments are gathering groundbreaking data on the planet's composition, gravity field, magnetic field, and polar magnetosphere. During its 37 mapping orbits, Juno will fly as close as 2,600 miles above the planet's clouds, before being de-orbited into Jupiter's atmosphere. The Juno Mission Team members include: Dr. Scott Bolton, Principal Investigator, Southwest Research Institute; Rick Nybakken, NASA Jet Propulsion Laboratory; Ed Hirst, NASA Jet Propulsion Laboratory; Dr. Steve Levin, NASA Jet Propulsion Laboratory; Sammy Kayali, NASA Jet Propulsion Laboratory; Phil Morton, NASA Jet Propulsion Laboratory; Dr. Jack Connerney, Goddard Space Flight Center; Tim Gasparrini, Lockheed Martin; Jeff Lewis, Lockheed Martin; Kevin Rudolph, Lockheed Martin; Doug Bernard, NASA Jet Propulsion Laboratory and Jan Chodas, NASA Jet Propulsion Laboratory.
Dr. Daniel T. Lindsey, Federal Research Meteorologist, National Oceanic and Atmospheric, Administration/NESDIS will receive the NOAA - David Johnson Award. Dr. Lindsey receives this award for his innovative contributions to the exploitation of satellite imagery, from super rapid-scan imaging to the visualization of simulated cloud and moisture imagery of high impact environmental phenomena ranging from severe local storms to tropical cyclones. His near real-time demonstrations of the capabilities of the new generation of geostationary satellites at the NOAA Testbeds and Proving Grounds is paving the way for the transition of highly valued applications into the forecaster operational environment.
Dr. Marc Rayman, Dawn Deputy Project Manager, Jet Propulsion Laboratory, will receive the Astronautics Engineer Award
Dr. Rayman wins this award for his leadership as Chief Engineer of the Dawn development program and flight mission to explore Vesta and Ceres. In July 2011, Dawn orbited Vesta and became the first spacecraft to orbit a body in the main asteroid belt between Mars and Jupiter. With the successful rendezvous in March 2015 with Ceres, Dawn became the first mission to reach a Dwarf Planet. As the first spacecraft to orbit any two solar system destinations, Dawn is the first interplanetary spaceship.
Andy Weir, author, "The Martian" will receive the Press Award in recognition of the significant contribution he made to public awareness of the challenges and rewards of human exploration beyond low Earth orbit. His book, The Martian and the major motion picture based on it, captured the public's imagination and elevated the global discussion about the exploration of our solar system and beyond.
Damon R. Wells, Director, Office of Police and Strategy, National Reconnaissance Office will receive the Dr. Joseph V. Charyk Award. Mr. Damon Wells' leadership assured the resiliency of National Reconnaissance Office (NRO) mission capabilities against all current and projected threats. He led the effort to define, prioritize, and implement the highest priority resiliency initiatives, from those requiring new research and development to those involving innovating operational concepts. He drove and oversaw multiple exercises and wargames to test NRO architecture resiliency, assuring remaining gaps were identified and addressed. The efforts of Mr. Wells have been fundamental to assuring future NRO mission capability, through all phases of conflict, in support of warfighters and policy makers.
Beth Meade Leavitt, Physics and Astronomy Teacher, Wade Hampton High School will receive the Space Educator Award for creativity and dedication as a career space educator engaging, inspiring and educating students about the space frontier. She has been teaching at Wade Hampton High School in a variety of science fields since 1999, currently teaching AP and Honors Physics and Principles of Engineering. In addition, she is Director of the FIRST Robotics Club, an after school group that builds real world skills in 3D design, machine tooling, wiring, and programming. Ms. Leavitt has taught numerous scientific workshops both locally and nationally and was a Top Ten Teacher of the Year in 2006. She was a semi-finalist for NASA Educator in Space in 2004 and she is a member of the NASA Network of Educator Astronaut Teachers, NEAT.
Aditi Krishni Shetty, Student, Montgomery Blair High School, Kensington, MD is the winner of the Olin Teague Scholarship for the continuation of an ongoing effort to use impact basins on Mars to glean information about its early geologic history. Specifically, this project aimed to produce a complete catalog of craters down to 200 kilometers in diameter and can be used to relatively date the 32 largest impact basins on Mars' surface, all greater than 1000km in diameter. Using this method, basins with more superimposed smaller craters are assumed older than those with fewer overlaid impacts. These results help in understanding the geologic events in Earth's celestial neighborhood early on in the solar system's history.
Neale Van Stralen, Aeronautical Engineering Student, Clarkson University, Potsdam, New York, is the winner of the Goddard Memorial Scholarship. Mr. Van Stralen is awarded the scholarship to support his continued education and research into the design of Aerospace Structures necessary for the interplanetary transportation of humans.
Individuals and organizations interested in attending the 60th Annual Robert H. Goddard Memorial Dinner on Friday, March 10, 2017 at the Washington Hilton. More information is available at...
spaceclub.org
---