Persistent surveillance requirements are driving a New Space evolution
Lately, several startups have shown a keen interest in space by entering the various industry segments. This has created the rise of smallsat constellations which, in turn, has led to the number of companies in the NewSpace market increasing by the day.
---

---
Multiple commercial smallsat operators are actively working toward their constellation objectives — many have already been successful. This has resulted in less expensive satellite products and services and that has boosted the downstream services sector of the New Space market.
While communication missions aim at seamless global connectivity, Earth Observation (EO) programs focus on persistent surveillance. The critical commonality across these objectives is the downstream ability of the smallsat operator to more frequently communicate with their space assets. This means that the demand for enhanced ground station services is increasing and the ground station services companies are expanding their networks and their services to accommodate clients' growing needs.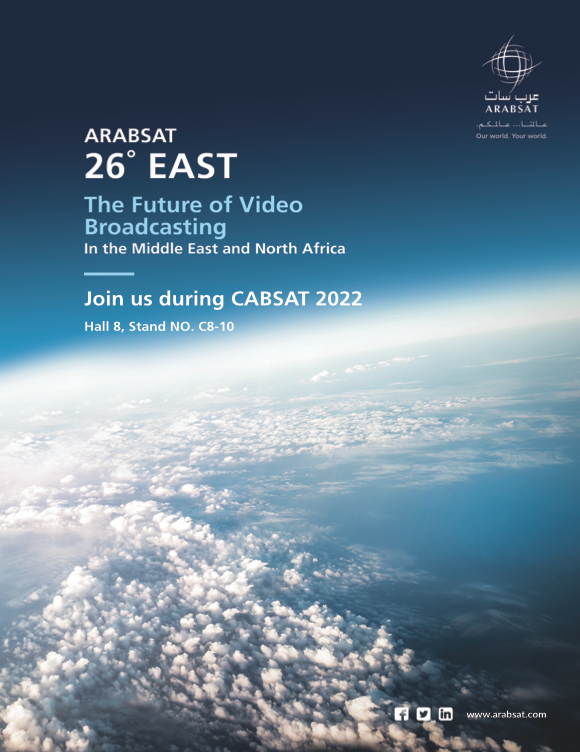 However, establishing an expansive ground station network is an evolutionary process that requires longer wait times for full realization. Given these circumstances, the New Space market is currently witnessing the entry of multiple, optical communication solution providers who are aiming to enable satellite operators to achieve high throughput on an on- demand basis. They are leveraging laser communication technologies to develop products and services that can enable smallsat operators to reduce the mean time between data downlinks. They are also focusing on enabling satellite operators to realize inter-satellite links via comparable optical communication solutions.
While optical communication payloads are being offered in the market, leveraging those capabilities requires smallsat operators include that technology as part of their system design. The expansion and subsequent replacement phases in smallsats are expected to include optical communication capabilities across multiple missions.
Meanwhile, optical communication solution providers are envisioning a scenario where they leverage smallsat technology to install Low Earth Orbit (LEO) constellation missions across radio frequency (RF) and optical modes to enable inter-link data collection from existing LEO satellites and beaming that data down to ground stations via optical means. In this manner, they aim to support smallsat operators to realize more frequent data updates — even without access to a global ground station network. Although ground station networks are expanding and digital aggregator models are evolving, the implementation of optical communication modes will deliver cost-effective value to budget-constrained smallsat operators.
While optical solutions are no substitute for other means of communication, they certainly offer complementary capabilities. Having access to multiple communication capabilities with satellites will remain critical in establishing competitive advantages at the downstream services level for LEO constellation operators and service providers. It is imperative to understand the operational requirements driving the demand for the integration of optical communication capabilities in LEO constellation missions.
A Growing Need For More Bandwidth
High Volume Data Exchanges
Diverse sensing mechanisms are being deployed and high-resolution imaging sensors are now available for smallsat platforms. To reduce the time between capture and delivery, onboard processing of imagery is being implemented across the various missions. Due to the necessary wait times between downlinks, large volumes of data are downlinked. With LEO missions imposing shorter connectivity times with payloads, the need to download a large volume of data in shorter timeframes is on the rise. Optical communication capability could offer a suitable augmentation to existing downlink modes when RF means fall short.
Shrinking Access to RF Spectrum
Downlinking data from satellites involves accessing multiple mesh networks. These networks are becoming congested, owing to the increasing number of downstream users and the growth of bandwidth consumption. This is imposing the need for SATCOM networks to migrate to high frequency bands for required support from a bandwidth perspective, but are susceptible to rain fade and impose the need for dedicated downstream hardware upgrades.
Having access to optical means of downlinking data will enable operators to conduct their operations regardless of how challenging their communications architecture is — the LEO constellation operators need a reliable means to transfer a large volume of data as well as a secure means to ensure their customer requirements are met, all the while also ensuring their security policies are fully implemented.
Rising Security Concerns
Military and commercial satellite operators are concerned about the growing congestion in LEO and the associated interference risks. There have been situations where LEO missions had to support one another to investigate interference events to then collaboratively identify the correct source of interference.
With space forces coming into play, the risk of an on-orbit system failure could be easily misinterpreted as an act of hostility and that could further escalate into armed conflict in other domains. With a multitude of threats evolving to counter the safety and security of satellite missions, protecting the RF communications segment remains the most vulnerable segment of secure satellite objectives.
Having optical communications with suitable security layers renders the mission relatively more secure. Having optical along with RF communications will enable the operators to have more than one route to communicate with their satellite, even if under attack in the RF segment. While RF communications have relevant security measures in place, the access to downstream infrastructures remains patchy, as most of the network is spread in the northern hemisphere that, for the most part, covers North America and Europe.
Lack Of Expansive RF-Based Ground Station Networks
The lack of a globally emplaced ground station networks is preventing LEO satellite missions from more frequently accessing data from their satellites. While the networks are expanding, operators are being forced to consider non-RF options to augment their data downlink opportunities.
Going forward, optical communication capabilities onboard the satellites will be the logical move to establish such service augmentation. LEO constellations tend to evolve and they are starting to include diverse satellite missions as part of the constellation build. Downstream solutions are also integrating LEO/MEO missions along with services from GEO missions to provide multi-mode communications and broad domain awareness capabilities.
The inclusion of aerial platforms and multi-orbit missions reveal the integration of diverse communication streams, with each stream delivering data from its respective source. Having optical communication capabilities onboard satellites and aerial platforms will enable redundancy and conflict-free data transfer in an integrated network architecture. Optical communications can also enable additional data relay options, thereby reducing the time taken by the downstream applications to receive multiple data sets. Having the optical communication solution onboard platforms is one element; however, accessing the same capability in a relevant form factor is an entirely different concern when it comes to redundant and secure communications architecture.
The Impact Of Smallsat Technology
Be it inter-satellite links or optical data downlinking payloads, laser-based solutions are available in the market and new versions of this technology are being developed. With smallsat platforms dominating the space industry, the demand for small form factor solutions compatible with smallsat platforms is rising. Optical communication solutions are also being developed for smallsat platforms and, moving forward, multiple constellation missions will be deploying them as they enter expansion and replacement phases. The evolution of the smallsat platform to include inter-satellite links will create opportunities for multiple optical communication capabilities to be deployed across missions.
While the idea of optical communication capabilities comes with benefits such as high throughput, redundancy, safety, and security, they will add to the power budgets of the satellites and that will impose power segment design changes. While some solutions will only inflict marginal impacts, some could demand a entirely new and revamped power system architecture.
Additionally, dedicated optical terminals will have to be deployed across existing and new ground stations. This will require the manufacturing capacity to deliver against the growing demand, imposing relatively higher costs until the prices decrease as a consequence of the economies of scale.
Optical communication payloads onboard satellites will alter their masses and this will impact the overall mission in multiple ways that will result in design changes across other segments of the satellite platforms. One specific area to focus on will be the attitude and orbit control system (AOCS), as optical communication imposes the need for the precise positioning and tracking of satellites. This will further add to the design changes at the satellite platform level. Overall, the satellite manufacturing domain will have multiple evolving requirements due to involving optical communication capabilities for satellite missions.
The space industry will observe market-wide upward migration of satellite mission effectiveness, especially within New Space. Overall, interesting times are ahead for the space industry as it embraces optical communication capabilities for constellation missions.
bisresearch.com
---