Motivated by government reforms, technological advances and nurtured through private investment and ventures, SATCOM in India has entered a period of renewed, private sector interest.
---

---
The recent hyper-drive of Space sector reforms, with as many as seven policy documents coming forward in last two to three years and a few more in the pipeline, all point toward India's foundational Space strategy and the country's firm vision to promote 'SPACE' as the nation's newest horizon. The country is set to become a potent market for increased use of satellite applications, with the capacity to attract billions of dollars as FDI, as per the Finance Minister of India's statement last year in parliament. This is further expected to boost local manufacturing, generate millions of jobs, contribute substantially to the GDP and hold a significant share in the global Space ecosystem.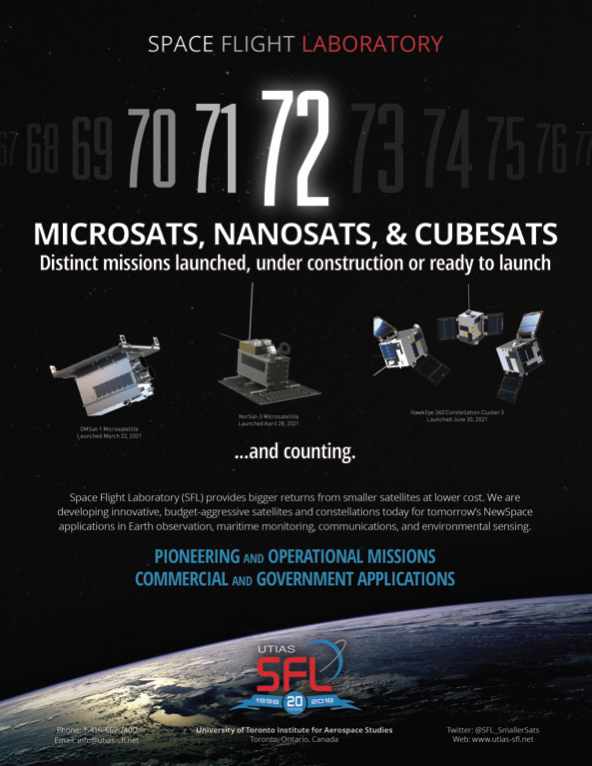 Some of the main demand side drivers are: the rapid adoption of media streaming, a huge surge in Over-The-Top (OTT) TV, unserved areas, Internetof- Things (IoT), Machine-To-Machine (M2M), Backhaul connectivity to cellular communications and Wi-Fi hotspots, mobile banking, online education and so on. Technology innovations, regulatory enablement and institutional support provide momentum to the supply side capabilities to cater to these demands. Investors all over the world are now looking at India as a viable investment opportunity within the space segment.
As the Indian government eases the regulations in the Space sector to include private players — not just as vendors but as partners in the Space economy — a multitude of private players encouraged with new age investors who possess a risk appetite for projects with long gestation periods, are establishing ventures from launch facilities, satellite thrusters, mmWave and optical communication links, satellite manufacturing, Earth Observation (EO) applications, et al. It is within this backdrop that the SATCOM Industry Association (SIA-India) was formed in March of 2021 as the apex representative body for the satellite ecosystem, with an aim to present a unified voice of the industry's interest to the highest Government levels for policy-making and regulatory matters.
A recently concluded, two day, International Space Conference on "SATCOM Emerging Trends — post reform era, "organized by SIA-India, presented 48 speakers from more than 15 countries, with 400+ active participants. The virtual event saw participation by government departments and offered eminent speakers who discussed the future role of satellite industry in India.
Supported by the Indian Space Research Organisation (ISRO), the conference objective was to provide a platform for stakeholders to address the critical issues and challenges faced by the Satellite industry and develop a roadmap for progress in the sector. The Indian space regulatory framework is due for an overhaul and must incorporate learning from the successful liberalization of the telecom sector. Space is a global phenomenon and India's space laws must be harmonized with global best practices, developments and standards.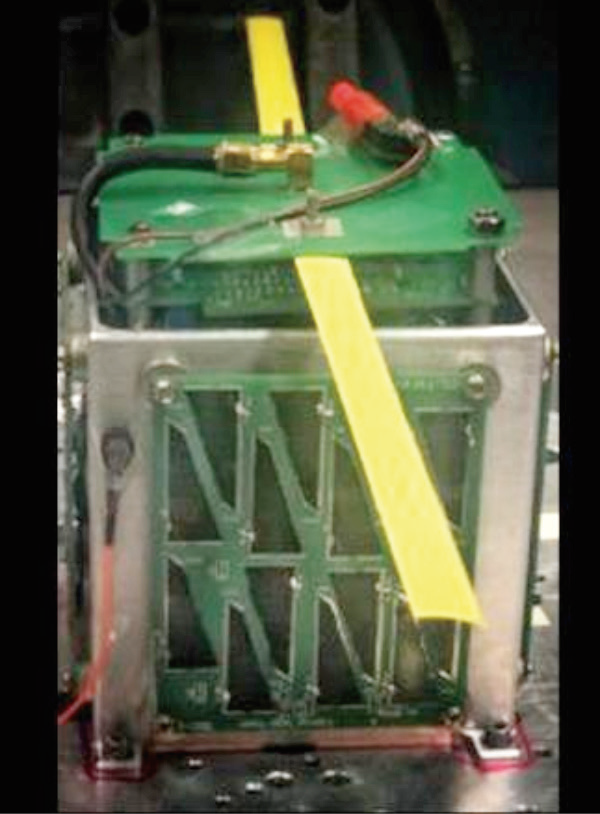 The primary focus of space science was on EO and communication. Today, with more than 800 digital TV channels, nearly 2,000 HITS cable operators and approximately 70 million DTH subscribers, satellite plays an important role in the video distribution value chain. The satellite communication landscape is served by companies such as Hughes, Airtel, NELCO and others and enables 5 billion ATM transactions annually through 125,000 VSAT-enabled ATMs as well as help to network the $2 trillion equity market — and that's in addition to providing cellular backhaul, enterprise networking, rural connectivity as well as in-flight and maritime communications.
ISRO Chief, Dr. K Sivan, said, "Sarabhai's initial vision that space science and technology must be used for the benefit of the common man has been the guiding force for ISRO. And, all our programs were centered around this vision, which led to several applications. Now that we are meeting all those demands, we are on the path of planting new seeds, benefits of which will be reaped in the future."
SATCOM technology is the most viable and cost effective solution at the moment to satisfy most of the challenges faced by ground infrastructure or terrestrial networks. The cost to cover one square kilometer from space varies between $1.5 and $6, which is negligible when compared to $3,000 to $30,000 that is required by ground infrastructure to cover the same area.
International satellite operators, such as AsiaSat, Inmarsat, Intelsat, Measat, SES and others contribute significant capacity in addition to the Indian satellites already on-orbit. Global satellite giants that include SpaceX, Kuiper, Telesat and OneWeb, are gearing up to enter the Indian market in a big way. India clearly appeals to satellite players and it is quite apparent to determine why prominent satellite firms are establishing bases in India.
India's Significance In The Global SATCOM Arena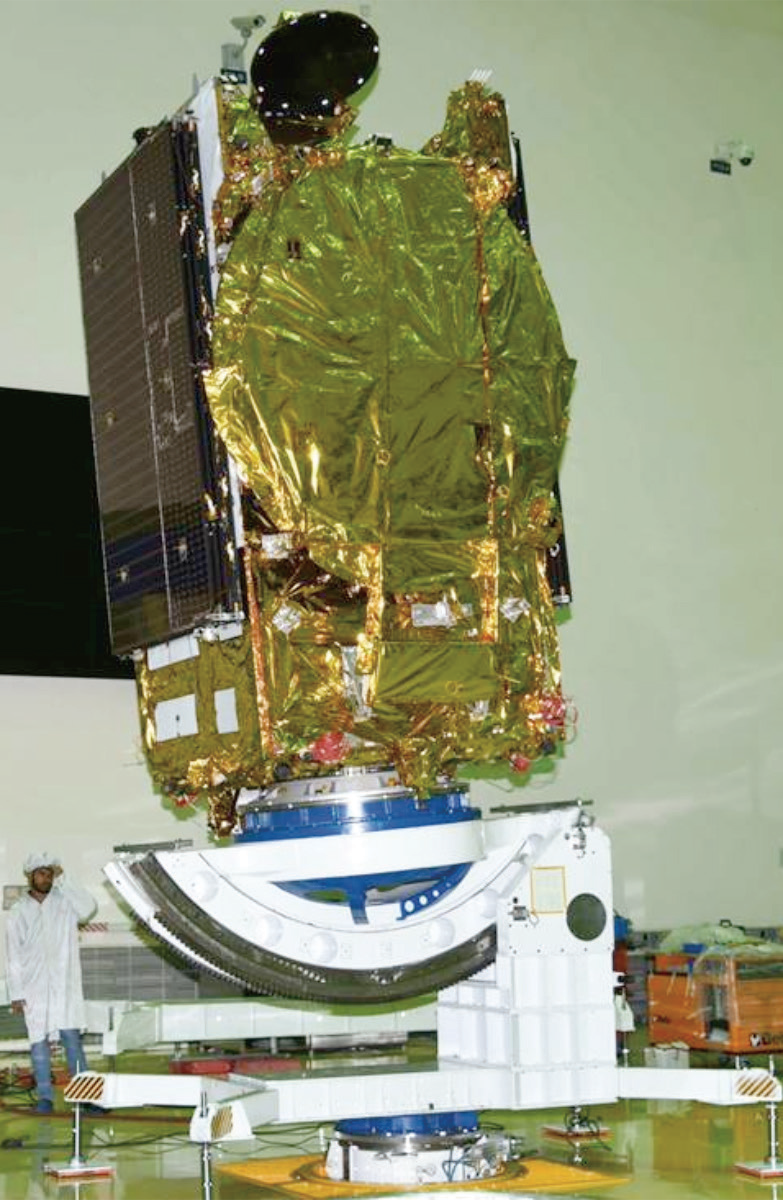 India plays a leading role in the global space industry; the country's space exploration market has resulted in India becoming one of the fastest growing space-faring nations in the world. The nation has had its fair share of achievements in this domain:
• ISRO built the country's heaviest and most-advanced, high throughput communication satellite
• GSAT-11 (2018), which aims to boost India's broadband connectivity by enabling 16 Gbps capacity
• GSAT-7A (2018), an advanced military communications (MILSATCOM) satellite
• The launch of KalamSAT-V2 (2019), pictured to the right, which is the world's lightest satellite, weighing only 1.26 kg that was built by students GSAT-31 (2019) another HTS (pictured here)
• GSAT-30 which replaced INSAT-4A
These are just some of the latest, successful missions from India. India's traditional partners in its space endeavors have been the USA, Russia and France and now the nation is partnering with Australia and Japan on handling issues such as Space Situational Awareness (SSA) in ensuring safe, secure, and sustainable use of outer space and cooperation with Civil Space Science, Technology and Education.
In 2019, ISRO set up its own SSA in Bangalore. Countries in the Middle East, Africa, Latin America and even China have expressed willingness to either apply Indian expertise or partner with a variety of in space programs.
The Big Picture India's satellite industry, which currently has a 2-3 percent share of the $360 billion global space economy, can be a new frontier for national growth, with the potential of cornering about 10 percent of the global pie that is worth approximately $50 billion or more in 10 years' time. There are 120 active startups in the sector and 40 startups are engaged with the Government at the present and that number is going to grow far larger in coming times.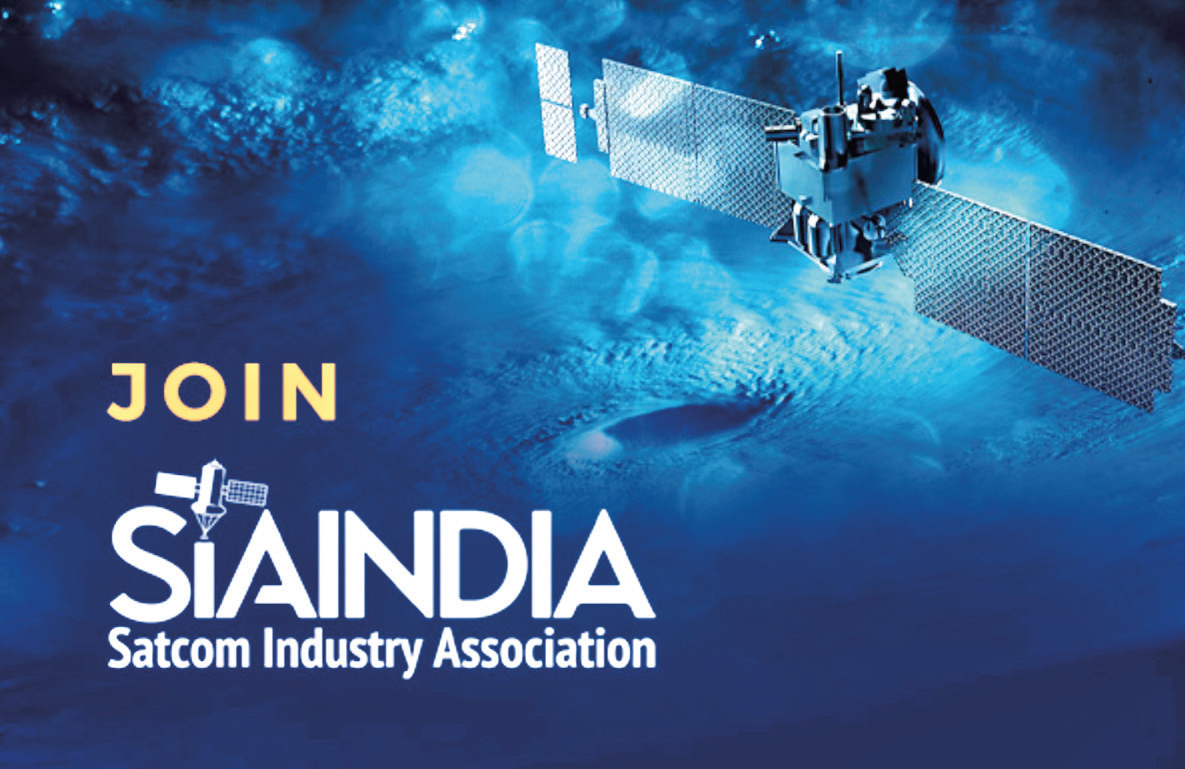 www.sia-india.com/members/join-sia-india.html
In terms of investments ($2 billion) in about 110 firms, India is in fourth place globally and with more than 350 private space companies and start-ups, India is positioned at fifth place. Further, estimates suggest that India's SATCOM user base is likely to reach as much as 2 million by 2025, generating close to Rs 5,000-6,000 crore ($ 800 million) revenue annually as per the latest report by ICRA, a credit rating agency. This goal could also hugely benefit Indian PM Narendra Modi's dream of a true 'Digital India' and 'Atmanirbhar Bharat' (self-reliant India).
In addition, the GoI is also supporting various programs of the Department of Space (with an enhanced allocation of Rs. 13,949 crore ($1.9 billion) in the space budget during this fiscal timeframe, up 8 percent from previous fiscal data. The government's mission is to take high and cutting-edge technologies to the end user, connect the 57 percent unconnected to the internet in rural India.
The proliferation of DTH in the country signifies that satellite broadband is not just a rural phenomenon but also has a role to play in the urban environs. As more satellites are deployed and more is learned, regulations around them will likely be modified.
There will also be disagreements and challenges among operators, as well as challenges dealing with regulatory bodies; however, the gaps would be gradually bridged with economies of scale. High speed internet from space would no longer be science fiction but a reality in India.
The Indian space industry, with the collaborative ecosystem, will be leveraging synergies across Artificial Intelligence (AI), data analytics and IoT to offer products and services that create value for all sections of Indian society as well as spanning the globe.
Going forward, India is poised to become one of the largest markets for space production, technology and an attractive, outsourcing option across the world as well as the world's next space hub.
www.sia-india.com
---