During the past couple of decades, the satellite industry has been developing at an unprecedented rate.
More than ever, manufacturers are trying to streamline the production process and reduce the cost to meet the demands set out by governments and satellite operators alike. Space Tech Expo USA (May 22 – 24, 2018) will be exploring how companies are adapting their processes and providing viable solutions to the challenges faced by the industry.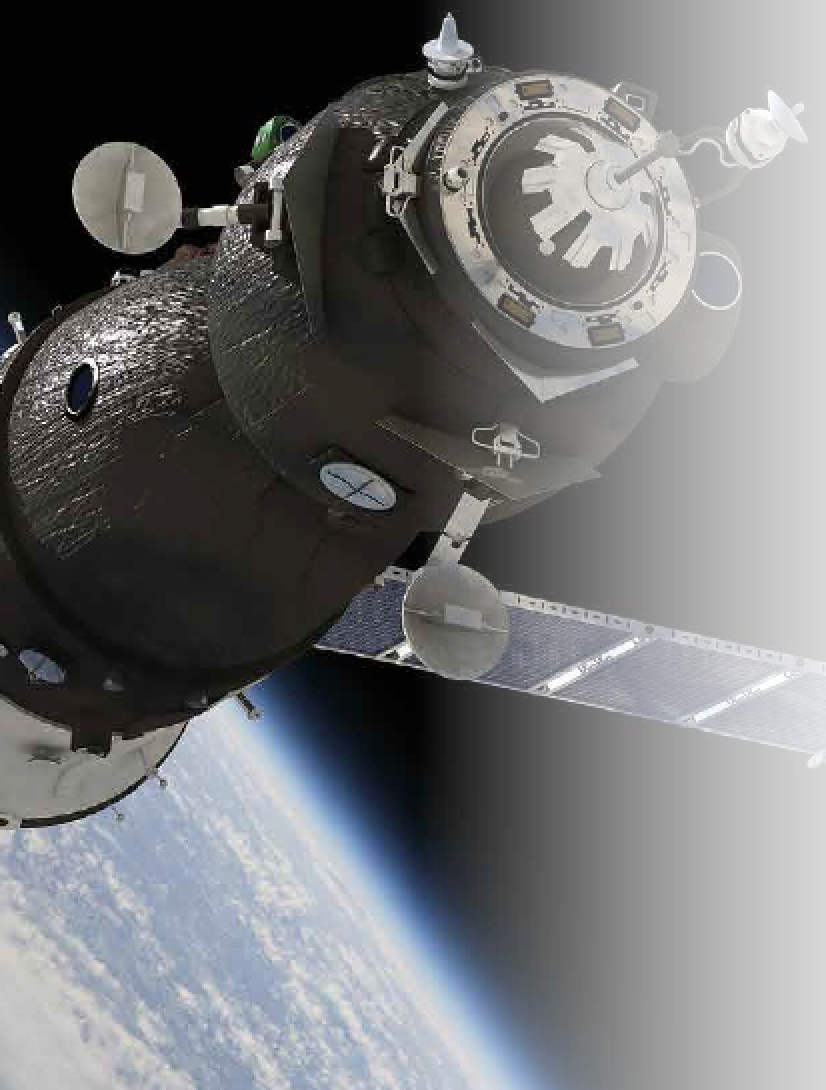 Miniaturization of Satellites
Traditionally, costs for satellite development have been extremely high, especially for larger (often over 500 kg.) GEO satellites. By implementing technology miniaturization, satellite development and launch can become less expensive.
"What many people are doing is migrating commercial IP into satellite applications. The space community would traditionally go out and develop expensive 32-bit or 64-bit processors, but money is limited," said Michael Bear, technical director at BAE Systems. "Now, organizations take an Intel processor or a similar capable processor from a cell phone or PC, and modify it so the processor can withstand the harsh environment of space. This is more cost-effective and results in a satellite going into orbit a lot faster."
While using commercially available miniaturized technology may sound like a simple solution, going from big to small in space brings challenges to the industry.
"If you think about a communications satellite the size of a minibus in GEO, you know that there is a lot of volume in there. The space industry has been more constrained by mass than by volume. We are not used to having to miniaturize and pack things very tightly," said Chad Frost, deputy director of engineering at NASA Ames Research Center.
Consumer electronic devices have caught the attention of many New Space players in the market. "Spacecraft are not traditionally the domain of expertise for miniaturized technologies. It is a skill set the industry does not yet have — we need to learn how to miniaturize in an affordable and safe way; for example, you want to ensure temperature-sensitive components are not packed in next to components that naturally get very hot in orbit. This is something we rarely had to think about," added Frost. Another challenge is the component's ability to withstand radiation and extreme temperature fluctuations among many other events that do not occur within Earth's atmosphere.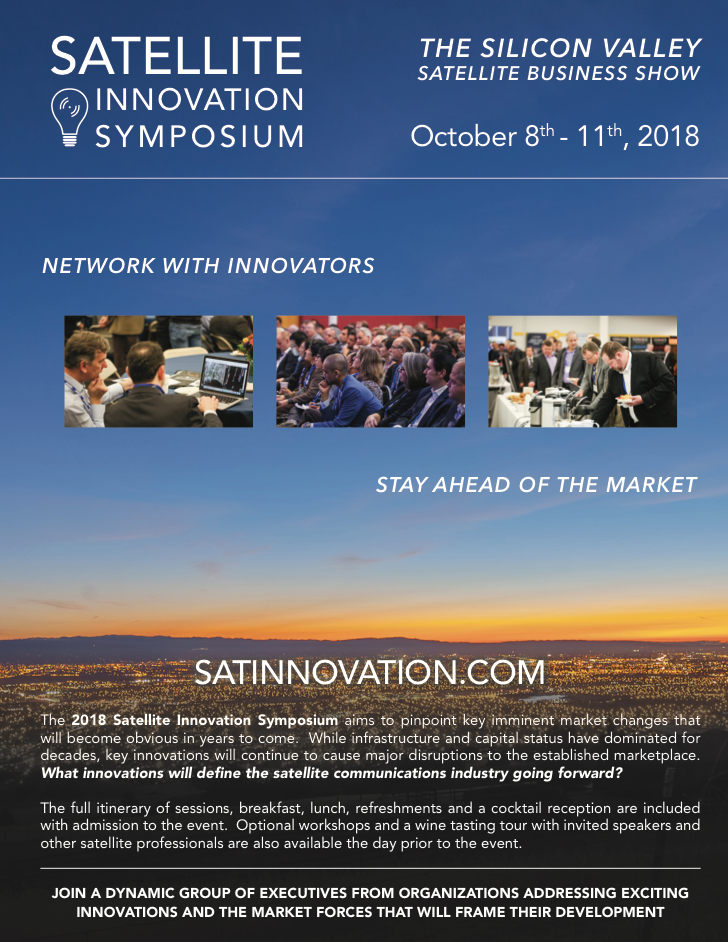 New Players Enter the Smallsats Markets
Smallsats have caught the eye of many new players in the market and this development is being closely followed by 'traditional' spacecraft manufacturers and operators. "We have to consider the laws of physics that come in to play when using smallsats — there is only so much you can do from those smaller platforms. We do look at cubesats because organizations such as NASA and the universities are working with them. Why? Because they are affordable and suggest an alternative to NASA hosting payloads on commercial satellites," said Bryan Benedict, Senior Director for Innovation and Satellite Programs at SES.
Benedict added that there are also concerns about using smaller satellites for communications purposes, given their shorter lifecycle and current technical capabilities. "You would need hundreds of small satellites in orbit, and as they will become obsolete and need replacing after a few years, you will end up with significant orbital debris concerns."
While extremely small satellites, such as 3U (30 x 30 x 30 cm) and 6U (60 x 60 x 60 cm) cubesats were initially very popular, Frost now notices a shift to larger cubesats.
"3U used to be the sweet spot. Then we saw a lot more people moving towards 6U because it added more volume, making the miniaturization challenge somewhat easier. People are now starting to say: 'I can't fit my technology in a 6U cubesat, shall we move to 12U or a microsat?'. Some organizations will save money by going to slightly larger satellites as they will not have to miniaturize their technology to extreme small measures." Microsats are larger than cubesats, weighing between 10 to 100 kg.
As small launch vehicles are soon to become operational, the launch bottleneck will decrease, opening up more room for frequent small satellite launches. "At the moment, there are only dedicated rides available for larger spacecraft. This, of course, gives manufacturers and operators the option of secondary rides for smaller satellites," said Frost. "As such launches often can't guarantee the correct, desired orbit, the small launch industry is likely to have a big impact on the further development of small satellites. People are looking towards the emergence of small launch vehicles. As soon as they are online, everything opens up."
The Space Tech Expo Webinar
Recently, Space Tech Expo hosted a free webinar on the reduction of the satellite production time. Speakers from RUAG Space; Boeing Defense, Space & Security; and Tempo Automation discussed how automation technologies could be applied to satellite manufacturing and what impact this could have on the industry. The webinar is available on demand via the Space Tech Expo website.
The Space Tech Expo exhibition and the Open Tech Forum
Satellites will be under the spotlight at the upcoming Space Tech Expo USA that will occur from May 22 to 24, 2018, in Pasadena, California. This event is America's engineering and manufacturing meeting place for space technology and brings together industry leaders, decision-makers and buyers to meet the engineering and manufacturing supply chain for commercial, civil and military space.

The show will host several exhibitors who are experts in small technology including: ÅAC Microtec North America, Arralis, Enpulsion GmbH, Glenair, NovaWurks, Omnetics Connector Corporation, PhaseFour, Printech Circuit Labs, Smiths Interconnect and Spacety.
Also, not to be missed are the free technical sessions taking place at the Open Tech Forum, which runs in tandem with the exhibition. There are a number of presentations dedicated to exploring satellite manufacturing, satellite systems of the future and the future of space electronics. Must attend sessions include:
• Highly Reliable COTS Satellite and Launcher Computers — Markus Borsand, RUAG Space
• Tutorial: The Future of Space Electronics — Rajan Bedi, Spacechips
• Beyond the Earthbound Cloud? Next Evolution of Data Security — Cliff Beek, Cloud Constellation Corporation
The full agenda can be viewed via the Space Tech Expo website.
A free visitor pass allows admission to both the exhibition and the Open Tech Forum, as well as access the Product Showcase and networking events.
Satellites Systems Day at the Space Tech Conference
For those wanting to upgrade their experience — The Space Tech Conference has a full day (Wednesday, May 23) dedicated to satellite systems. Industry experts from NASA Goddard Space Flight Center, SSL, Airbus Defence & Space, Raytheon Space and Airborne Systems, Infostellar, OneWeb Satellites, Roccor and more will be exploring the changing landscape of the satellite industry. Sessions include:
• Keynote Panel: Big Ambition, Short Timeframe – Providing Solutions to Answer Insatiable Market Demand
• Transitioning from Analog to Digital: Upgrading Future Satellite Missions with Smart Software
• The Big Squeeze: Technological Challenges and Requirements for Large Technology in Small(er) Satellites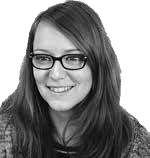 Find out more about Space Tech Expo and register for tickets at www.spacetechexpo.com.
Nicole Heins – Conference Producer, Space Tech Expo, Space Tech Expo Europe. Nicole received a degree in Journalism from Windesheim University in the Netherlands and spent part of this course at the University of Lincoln. After gaining experience as Research Consultant covering various industries, she now uses these skills in her role as Conference Producer for the Space Tech Expo.
---