ND SatCom
By Michael Weixler, Director, Product Management and Marketing
ND SatCom had a number of goals for 2016 that included...

Increase The Number Of Partnerships
ND SatCom sought to firmly establish itself as an open supplier and partner. In 2016, new international partners joined the firm's group of existing partner companies from the institutional, military and governmental sectors as sales channels or technology partners.
Many of these new partners have taken the opportunity to distribute ND SatCom's SKYWAN 5G modem to their clientele on site. Additionally, the unique features of 5G have convinced product manufacturers to integrate SKYWAN 5G modules into their own product range, thereby expanding the SKYWAN portfolio across the globe.
Focus on CBH Vertical
One major focus in 2016 was to demonstrate SKYWAN 5G's benefits and TCO savings to service providers in the cellular backhaul domain using proof-of-concept tests. For example, the company conducted and successfully completed a live test in South America under extremely demanding conditions.
The involved service provider, now convinced by this network solution, has incorporated SKYWAN 5G in other projects. In addition, a major Asian cellular network service provider is planning to use 5G as the core component of their commercial applications. Offering additional verified solutions with Sevis or XipLink products has also proven helpful.

Installing Reliability In Commercial Markets
ND SatCom has been known for years as a reliable partner for fail-safe communication solutions for governments, air traffic control, and broadcasting companies, with experience and competence that benefit the firm's customers: for years there has been no VSAT network failure and only two customers have reported a single device failure during the last two years. This is a performance to be proud of and demonstrates the reliability and the value which SKYWAN 5G delivers to commercial solutions.
Making Missions Possible
ND SatCom is known in various European countries and beyond as a reliable supplier and logistics partner for military ground units. The company supports partners and end-users through all stages of product incorporation and for many years thereafter. ND SatComn's commitment to design, validate, deliver and maintain a customer's network ensures the firm is well prepared for every adjustment and replacement required—today and into the future.
The Successes Of 2016
ND SatCom defines success as offering the customer the correct system solution with utmost reliability, all at a reasonable price. To this end, there is continual investment in product development to deliver reliable solutions. Company engineers draw on decades of experience by using the firm's own, or third party, products from SATCOM suppliers to best meet customer requirements.
Regions
ND SatCom's reach expanded and solidified in 2016—two of the largest orders were received from the Middle East and Africa (MENA). Asia and South America were the biggest source of new customers. In the Brazilian market, Anatel certification for all SKYWAN modems was received. Europe, especially the military sector, continued to be a significant and stable source for order backlog. In the American market, the M&C system was updated as a basis of the MFM solution for controlling Satellite News Gathering (SNG) vehicles from ABC.
Markets
The latest SKYWAN 5G product is the universal solution for military networks due to the unit's flexibility to equip each node with the same 5G hardware, regardless of the role of that node in a mission, whether as a flyaway terminal, mobile hub or an anchor station.
This was successfully demonstrated to the first field-test users. With continuing development advances, this product —as well as the terminals developed by its partners—is becoming even more attractive for the military market.
In the telecommunications and media markets, ND SatCom developed, produced, and delivered highly-integrated Production SNGs, customized to order, for HDT, YLE and Free Lens TV. The company was also commissioned by ORF, Magyar Telekom and Telekom Romania to install redundant DBS (Digital Broadcast Satellite) band transmission systems as well as additional uplinks.
Service providers value the performance and ease-of-use of the latest generation of VSAT networks, which have already been demonstrated in customer applications. The excellent quality of carrier grade/best-in-class VSAT technology is confirmed by the feedback received, such as "best price/performance" and "easy to deploy, operate and maintain".
Products
The SKYWAN 7000 series continues to be the modem for security-relevant networks with FIPS 140-2 Level 3 and
WGS certifications. Through cooperation with partners such as Sevis and XipLink, SKYWAN 5G has demonstrated how it is best suited for connecting cellular infrastructures to the core network. The bandwidth savings and flexibility convinced the first customers to invest in the company's MF-TDMA modems instead of in pure star-type or even SCPC technology.
With in-house developed transportable terminals that have performed convincingly in several projects, ND SatCom is the manufacturer for a large and well-known Tier-1 system supplier. Other notable companies are negotiating the use of these systems, which ensure reliable communication in all possible climatic zones.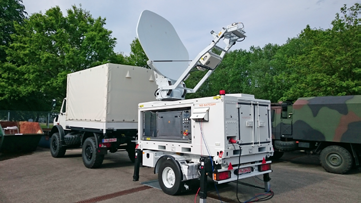 With a dozen delivered Ka2Go antenna systems for the Eutelsat Newsspotter Service, the firm is just as successful as with the proven SKYRAY antennas for system integrators. Currently being finalized is a new generation of antennas—naturally with Eutelsat approval—and a suitable ACU.
Customer Highlights Of 2016
In 2016, ND SatCom operated as an independent manufacturer and system supplier with a wide product and solution portfolio and the customer based was expanded with cellular backhaul solutions for within global market.
The company established a local presence in Asia/Singapore and South America. With the new SKYWAN 5G, ND SatCom launched a commercially attractive product that is suitable for price-conscious customers and countries with poorer or less distinct network infrastructure.
With initial successes in the Andean countries, South America is now served from Rio de Janeiro, Lima and Bogota. With Asia as a second growth region, we are managing sales activities and engineering support through a new location in Singapore. The entire South Asian region is thus supported directly and through new local sales partners. As a result, we have inspired many new prospective clients for our product portfolio since the beginning of the year.
During CommunicAsia, ND SatCom ensured that a large, on-site team was accessible and responsive to customers. Since then, the company has held new customer workshops and specialist trainings as preparations for pilot installations and live tests.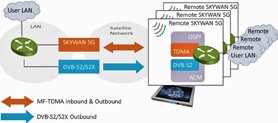 In September, the firm also handed over the eighth transportable terminal—on time and error-free—to the buyer for delivery to their end customer.
In 2016, there were two important development steps for SKYWAN 5G: the introduction of guaranteed satellite capacity mechanisms for terminal groups and the expansion for multiple DVB-S2X outbound links. Both features support cellular backhaul applications. With DVB-S2X, a customer can extend their current MF-TDMA network to many ACM-enabled outbounds.
At IBC2016 in Amsterdam, a well-known US antenna manufacturer agreed to integrate SKYWAN 5G into their brand-new Auto-Acquire FlyAway terminal, thereby further increasing the reach of 5G.
The Goal For 2017
A successful partner strategy will be continued by ND SatCom as a supplier of components and systems for military ground-unit solutions. The SKYWAN product business via resellers and as a system supplier for enterprise networks, including cellular backhaul networks with SKYWAN 5G, will remain the firm's goal, complete with dedicated support of all global commercial customers. Additionally, ND SatCom's search for motivated and qualified employees will continue unabated.
ndsatcom.com/
---
Newtec
By Thomas Van den Driessche, Chief Commercial Officer
In 2016, Newtec continued to drive innovation in its technologies and partnerships worldwide.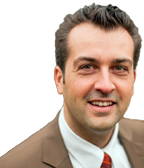 As the satellite industry continues to rapidly develop, the increase of capacity supply across all markets and verticals drives new developments and technological breakthroughs. The combination of innovations in multiservice platforms, such as very high throughput modems and high-rate modulation and bandwidth allocation, and the increased capacity and performance provided by High Throughput Satellites (HTS) enable service providers to capitalize on high-value markets such as maritime connectivity and cellular backhaul. Here, the ability to marry reliability and efficiency is paramount as operators are under pressure to extend services in the most cost-effective way while satisfying ever-increasing end-customer demand. Additionally, HTS are instrumental to deliver more traditional VSAT services, such as broadband and enterprise connectivity, and are becoming more prominent in delivering broadcast services.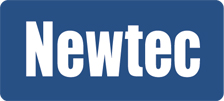 It is exciting to see the Newtec Dialog® multiservice platform demonstrating flexibility across different markets for a wide range of customers and applications. Newtec's partnership with Panasonic Avionics marked the entry into the
In-Flight Connectivity (IFC) market and was a proud moment in the firm's history. The latest release of Newtec Dialog (1.3) entered the mobility market, while the platform has also continued to be popular among broadcasters, service providers and government and defense customers. Another first was marked with the release of the MDM5000 Satellite Modem—the first-ever DVB-S2X high throughput VSAT modem, targeting the high-end mobility, trunking and HTS markets.
New Heights With Panasonic Avionics
Developed with Panasonic, the firm's new high-bandwidth satellite modem was announced in November and will be available across Panasonic's mobility markets, including air transport, business aviation and maritime. Panasonic's Global Communications network covers 100 percent of all major oil & gas hotspots worldwide, 99.6 percent of aero traffic routes, and more than 98 percent of global maritime routes. Using this network, the modem will enable consistent delivery of high-speed broadband communications and digital entertainment services.
The modem can exceed 400 Mbps and will facilitate the continued layering of HTS and Extreme-Throughput Satellite (XTS™) over Panasonic's current global network, expanding to more than 15,000 MHz by 2017. The modem features three demodulators for seamless beam switching and simultaneous data and video reception, as well as Newtec's Mx-DMA® dynamic bandwidth allocation.
Riding The Mobility Wave
The MDM5000 saw Newtec's pioneering reputation strengthened. Used as part of the Newtec Dialog platform, the modem can receive wideband carriers of up to 140 MHz, with throughputs exceeding 200 Mbps. On the return channel, the modem supports SCPC, TDMA and Mx-DMA, up to 80 Mbps. In addition, the MDM5000 enhances Newtec Dialog by providing further support for Small- to Medium-sized Enterprises (SMEs), general enterprise networks, Satellite News Gathering (SNG), government, oil & gas and cellular backhaul.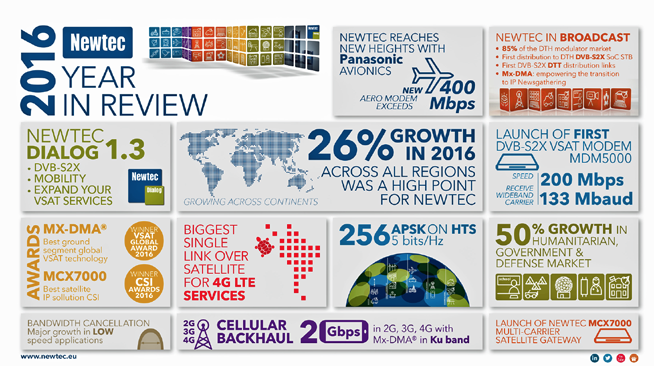 Newtec's latest software version of Newtec Dialog (1.3) also included new updates for the mobility sector. Release 1.3 features the Dialog Mobility Manager (DMM)—a centralized process that orchestrates all aspects of beam switching. A rich set of APIs provides unprecedented control over beam switching logic, facilitating network load balance, least cost routing and regulatory compliance.
Overcoming The Digital Divide
A more traditional service enhanced by Newtec technology is satellite broadband, with Newtec Dialog helping users in remote areas get online for the first time.
Kacific Broadband Satellites selected Newtec Dialog to help deliver Internet connectivity, initially, to schools in the Republic of Vanuatu, with the service set to expand to ultimately benefit the whole of South-East Asia and the Pacific. Newtec Dialog was also selected by Avanti to support that firm's ECO initiative (ESA PPP). The project will provide affordable satellite broadband connectivity to 1,400 community sites including schools, community and health initiatives, governments, telecom providers, mobile network operators and Internet service providers in Sub-Saharan Africa.
Last but not least, Newtec plays a major part in Yahsat's expansion into new and existing territories and markets as Newtec Dialog further boosts Yahsat's coverage to an additional 19 countries and 600 million users, covering more than 95 percent of Brazil's population.
Boost For Broadcasters
Multiservice networks also play a key role in broadcast and the Educational Media Foundation (EMF), which operates American radio channels K-Love and Air 1 Radio, is among our new customers. With 500 radio stations across the United States, Newtec Dialog was set-up at two locations, enabling geographically redundant broadcast services and allowing the distribution carrier to be shared with the VSAT forward link, reducing the space segment required.
Newtec also strengthened the partnership with the Arab Satellite Communications organization (Arabsat), providing Newtec Dialog to enhance its Direct-to-Home (DTH) services, as well as its government and telecoms offerings. Two technology demonstrations of the solution provided are planned for next year, including CABSAT show 2017.
More Airborne Modems
Newtec's history in defense meant the firm was a natural fit for the Canadian Department of National Defence (DND), which selected Newtec to provide the MDM9000 Satellite Modem (air and ground version)—a ruggedized ATR-size airborne modem providing High Data Rate (HDR), Beyond Line-Of-Sight (BLOS) airborne communication between the airborne platform and the DND ground network. The modem will be used on the force's Aurora fleet as part of its Aurora Incremental Modernization Project Block IV upgrades.
Weathering The Storm
Another highlight was been selected by the Telekom Austria Group for the upgrade of EUMETCast, their primary dissemination mechanism for the near real-time delivery of satellite data and products. Implemented in two phases, an additional 18 MHz of satellite bandwidth was made available first, with this being upgraded to 36 MHz by mid-2017. The additional transponder will be established at Telekom Austria Group's Aflenz teleport, with a back-up uplink available at its teleport in the so-called "Vienna Arsenal" area. Due to the good performance of the current DVB-S2 service, the second transponder will also use the Newtec MDM6000 Satellite Modems.
Growing Across Continents
Growth across all regions was a high point in 2016, particularly in South East Asia, where the company signed an agreement with the 54th Research Institute of China Electronics Technology Group Corporation (CETC54). This strengthened the relationship between Newtec and the Chinese market, where CETC54 will use Newtec's technology in its newest VSAT systems. The partnership will enable Newtec to source RF and antenna products for more elaborate and efficient ground segment solutions.
Awarding Moments
Newtec's ongoing innovation and technological advancement didn't go unnoticed, with three awards presented to the company during 2016. Release 2.0 of our MCX7000 Multi-Carrier Satellite Gateway received "Best Cable or Satellite IP Solution" at the CSI Awards, while our Mx-DMA technology won "Best Ground Segment Technology" at the VSAT Global awards. The company also prospered in the European Business Awards, winning "National Champion" in customer services. No doubt these accolades will push Newtec further in the mission to innovate and break new barriers as the company looks forward to 2017.
newtec.eu
Thomas Van Den Driessche holds a Master's degree in electronics and marketing from the University of Ghent. Thomas started out as a Product Manager in the broadcast and AV market and was awarded several times by leading organizations such as NAB, Infocomm and Vanguard.
Over the past 16 years he has been active in the broadcast and satellite markets. Thomas Van den Driessche has been with Newtec for nine years and has held various positions. His latest roles include Sales and Business Development Director Europe and VP Market Strategy. He is currently Newtec's Chief Commercial Officer.
---
NOORSAT
By Omar Shoter, Chief Executive Officer
For the team at NOORSAT®, 2016 has been another busy and eventful year—the company continues to grow with solid business across the entire Arab world.

Today, the company's Direct-To-Home (DTH) TV satellites services reach all Arab viewers across the region and the firm is extremely positive about current and future business. Looking at the year gone by, there are several key points to reflect upon.
Ten Years In Business
2016 has been a special year for NOORSAT—the 10th anniversary is celebrating ten years of steady growth, an important milestone in the company's development.
As the first, fully, privately owned satellite service provider in the Arab world, NOORSAT has achieved a great deal over the last decade.

Working within this rapidly advancing region of the world, the company is considered highly reliable and is a sought after service provider by numerous clients. This has lead to a significant market share for the firm.
In place is a state-of-the-art teleport and broadcasting center that offers 24x7x365 monitoring along with a strong customer service team that provides impeccable support.
To date, NOORSAT carries more than 350 TV and radio channels in Standard Definition (SD) and High Definition (HD) quality to all Arab viewers across the Arab World.
NOORSAT is the only company that offers DTH TV services on the 7/8 degrees West and 25.5 to 26.0 degrees East orbital positions; the only two hotspots that serve the Arab world, through Badr Al Nile® (NOORSAT 7 and NOORSAT 7B satellites) and Badr Al Arab® (NOORSAT 1 satellite).
There continues to be significant demand for Direct-to-Home (DTH) TV services, a core market for the company with growth being driven by the increase in regional content. In fact, the company has just completed the first full year of service on NOORSAT 7B
Adding NOORSAT 7B (7/8 degrees West orbital slot) to the capacity mix was a milestone moment—this satellite was launched in August of 2015 to assist in meeting the increased demand across the Arab region.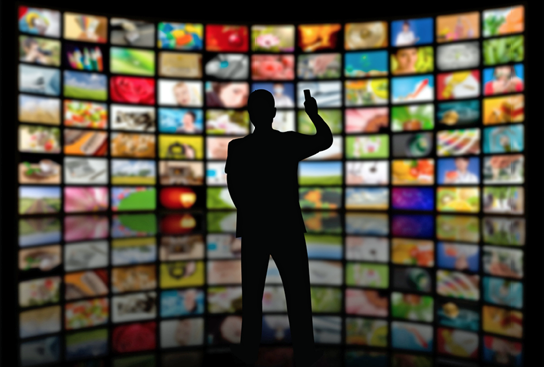 The satellite initiated operations on October 1, 2015, and services were transferred to this satellite from the NOORSAT 7B gap filler satellite. The satellite is located at the region's most watched hotspot and is equipped with an anti-jamming feature to protect TV channels from potential jamming and interference.
NOORSAT 7B is functioning extremely well and will deliver services to customers for many years to come.
We have noted new trends for the future. At NOORSAT, the importance of recognizing our customers' requirements is well understand, enabling the firm to be proactive and to respond to request with agility.
This year, the demand for HDTV channels and low budget, small text, low bitrate TV channels is being recognized. Both of these environments require the newest hi-tech technology available technology in the industry and NOORSAT constantly upgrades the equipment to cater for this demand.
Businesses also have a great need for connectivity and the company works with them to ensure that their mission-critical needs are met. Capacities that can serve broadband access, data applications, VoIP, GSM backhauling, and VSAT services for private and governmental networks are offered.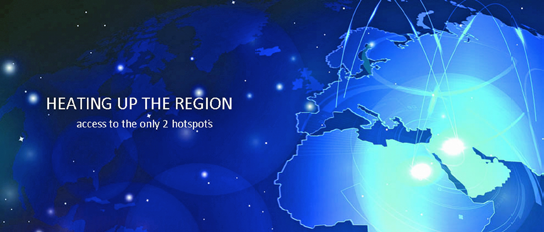 In addition, NOORSAT provides connectivity to fiber optic networks from different parts of the world to the firm's broadcasting center.
NOORSAT has also enabled more broadcasters to switch to HD. This year, many broadcasters are being encouraged by the company to make the crucial transition from SD to HD, all to be accomplished seamlessly. NOORSAT's expert team can simplify what may seem like a daunting task by taking customers through the process, step-by-step, and delivering the highest standard of customer service. When customers are ready to upgrade, the services they require can be readily provided.
Looking forward to the future, NOORSAT would like to continue to strengthen the company's standing in the market. As per the firm's mission, maintaining NOORSAT's position will continue to ensure the firm's position as a leading satellite service provider in the region, as well as to ensure the delivery the highest quality customer service at a competitive price.
Over the coming decade, the company is looking forward to becoming the premier platform for DTH TV in the Arab world, to maintain pace with industry developments and to provide new, hi-tech, satellite-based, associated services.
NOORSAT is proud in the commitment to serve the Arab world with a wide range of high quality services and excellent customer relations and look forward to the company's next ten years of business successes.
noorsat.com/
---
Norsat International Inc.
By Dr. Aimee Chan, President and Chief Executive Officer
The satellite industry continues to see increased demand, driven primarily by the backlog of satellite launches, across all sectors of the market including the commercial and military markets.

Norsat's products operate primarily on widely deployed commercial satellites, C-, Ku-, and Ka-band. However, many of the company's products operate on military X- and Ka-band satellites, as well as X-band commercial satellites. Throughout the year, an increase in Comms-On-The-Move (COTM) design wins, including airborne, land-based vehicles and maritime applications, was witnessed.
Norsat's engineering and production teams were busy this year including building and shipping more than 200 portable satellite terminals for a major Eurasian defense contractor that was announced in 2015.
Norsat's new terminal product offering includes the new 0.9 meter Journey Manpack ultra-lightweight, fly-away satellite terminal, the new 1.2 meter Rover Light, the new 1.8 meter SigmaLink light terminal, the 1.2 meter VSAT antenna bundle, and the .7 and 1.0 meter maritime terminals.
Market share was expanded by Norsat in the naval SATCOM market by providing products with EMC (MIL-STD-461E), shock (MIL-STD-901D) and vibration (MIL-STD-167-1) certifications.

WGS certification will be available in Q1, 2017 on Norsat's 1.5 meter MarineLink terminal. Norsat's maritime terminals range from .7 m to 2.4 meters and are available in Ku-, Ka-, C-, and X-band frequencies.
Throughout 2016, Norsat experienced increased interest in the ATOM series of BUCs and Solid State Power Amplifiers (SSPAs). In early 2016, the company started shipping the ATOM 25W Ka-band BUC (dual commercial and military band) and also introduced the ATOM 250W Ku-band BUC. As with the entire ATOM product line, the 25W Ka- and 250W Ku- products are the smallest and lightest in the industry.
Harris Corporation continued to enjoy the excellent performance of the ATOM SSPA and in July placed a $3.8 million follow on order for 100W SSPAs. This was the second phase of a project that Norsat first announced in October of 2013. The ATOM series of products continues to provide long-term value for customers who value great SWaP (size, weight, and power).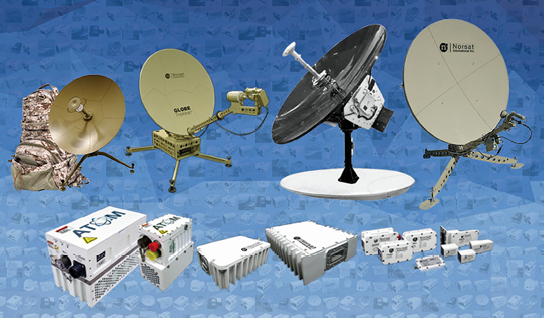 2016 was a big year for the company's Ka-band products and Norsat released new Block Upconverters (BUCs) and Low Noise Block Downconverters (LNBs).
In the early part of 2016 Norsat added the 16, 25, and 40 watt MEDIAN BUC line to our extensive and growing BUC product portfolio. Designed with performance and value in mind, the MEDIAN series is positioned between the firm's leading size, weight, and power efficient ATOM series of Block Upconverters and the ELEMENT value series.
Norsat has worked with O3b since 2012 and is a certified O3b partner for BUCs and LNBs. In May, Norsat announced the 7020STC 20W dual-band Ka- BUC and 7040STC 40W switchable BUC for O3b Network ground terminals. Now O3b customers can use one BUC to address both O3b frequencies.
The O3b dual-band BUC joins the Norsat dual-band LNB and offers customers the convenience of dual-band solutions or the economy of single-band products, a true one stop shop for O3b solutions.
Norsat is well known as a market leader in Low Noise Block Downconverters (LNBs). For almost 40 years, Norsat developed a reputation for quality, reliability and innovation in microwave components.
In 2016, the company added more than 10 new LNB products that included Ku- and Ka- dual-band and triple-band LNBs to an already extensive LNB product line in order to address different customer requirements from high stability and low noise products to value-oriented and multi-band products.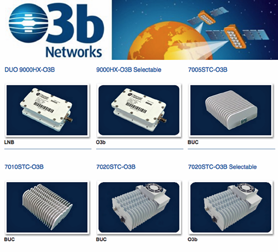 These new products offer premium performance and reliability and are backed by Norsat's three-year warranty and extensive experience as the industry leader in providing high performance LNBs. With these extensive product lines across all major frequency bands, Norsat is now the only manufacturer in the world offering Ku-, Ka-, C-, and X-band LNBs and BUCs of up to 250 watts.
On the financial front, after three quarters of 2016, Norsat shows positive revenue growth, increased gross profit margins, strong net earnings and sustained profitability for over eight years. Norsat continues to strengthen the capital structure for future M&A possibilities that are synergistic with Norsat's existing divisions.
As Norsat moves forward into 2017, the concentration will be on a strategy of developing new and innovative products that are easily customized to meet the extensive requirements of customers. The firm's ability to provide innovative and a diversified suite of customizable products and solutions continues to be a differentiator in winning contracts.
Norsat will also continue to monitor key trends in the satellite industry to ensure significant R&D investments are solid and that the company remains a satellite technology leader for years to come.
norsat.com
---