The Internet of Things (IoT) has been a promise for a long time. Autonomous cars, smart energy grids, smart cities and industrial applications have been on the cusp for decades.
---
---
However, that's changing. No-longer a concept or niche, new applications are reaching commercialization and our networks are poised and ready to handle the sheer throughput of data required.
The latest figures from M2M/IoT research company Berg Insight indicate that the era of machine to machine communication is here. There was significant growth in 2019 with the estimated global number of cellular IoT subscribers increasing by a massive 40 percent to reach 1.56 billion, and this is set to triple by 2024 leading to a new data deluge.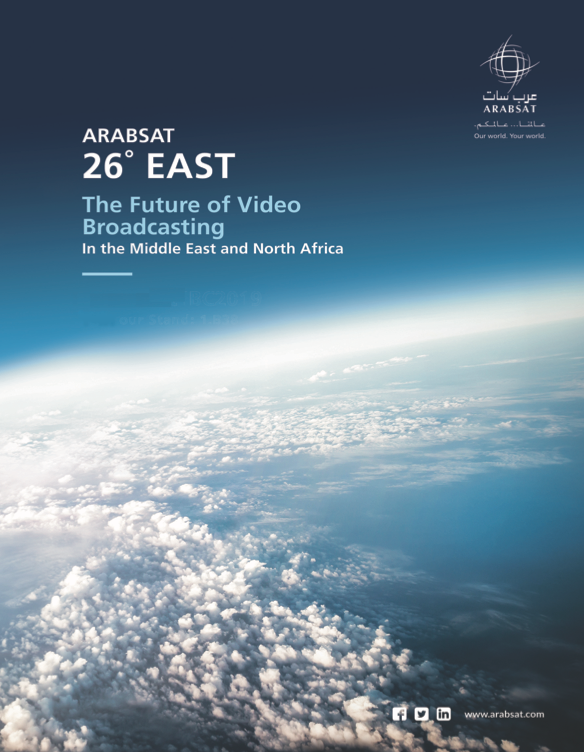 This growth will lead to greater demand for satellite capacity. Taking Iridium Communications as an example, in its second quarter financial results it credited its 12 percent year-on-year increase in subscribers to the 20 percent growth it has seen in commercial and government IoT customers. IoT data subscribers now make up 71 percent of its total billable commercial subscribers.
We've Got Bandwidth
If we're to draw any conclusions, it's that trends suggest there will be a significant increase in the use of satellite networks to enable machines and systems to directly communicate with one another.
We're only really beginning to see the tip of this iceberg. There is yet to be widespread adoption of IoT technologies by consumers and it's the commercial applications that are really driving the next wave of growth. A Mckinsey report highlighted that there are now more than 200 known IoT applications, with rollouts now going beyond big business into various sectors including industry 4.0, smart cities, smart homes, connected cars and e-health.
Cumulatively, the data requirements for these are massive and likely to grow exponentially as more and more IoT applications come online.
Satellite networks are well positioned to play a pivotal role - providing a cost effective, reliable and realistic addition to 5G cellular networks. Their huge bandwidth available, global uninterrupted coverage and propensity to handle small and bursty flows of data make them an obvious choice.
How is satellite adapting to meet the associated challenges and what are the engineering challenges for RF engineers?
LEO + The Roaring Twenties
LEO constellations will be vital to servicing the increased requirements for data throughput in the 2020s. But for LEO constellations to work, satellites will need to be monitored and controlled from the ground, and the signals they are carrying will need to be uplinked and downlinked seamlessly.
A typical ground station for LEO constellations needs to allow multiple tracking antennas or programmable flat panel antennas to operate and RF connections will need to provide routing intelligence to offer signal and equipment redundancy. Within existing teleports, this will require new antenna arrays and new Master Control Rooms (MCRs) or Network Operating Centers (NOCs) to allow local or remote control.
RF switch matrices have had to be modified to make them more compact and lower cost, but still able to uplink, downlink or both. This is vital to enable multiple LEO tracking antennas to be connected and switched by a master control system.
Redundancy + Innovation
Having the appropriate redundancy in place to ensure no loss of service will remain critical. Fortunately, existing high standards within the SATCOM ground segment already make it well prepared and suitable for the demands of LEO constellations.
Currently, ETL Systems products ensure that the mean time before failure (MTBF) exceeds 15 years, mean time to repair (MTTR) less than 5 minutes and equipment support life is greater than 10 years. This heritage, placing redundancy and resilience at the centre of product design, will follow through as new and different equipment is developed to meet the changing needs of the sector and its customers.
ETL's engineers predict that a combination of extended frequency bandwidth, signal redundancy and remote control will continue to drive new infrastructure designs. In addition, key RF parameters such as return loss, signal isolation, noise and compression points remain key to offering excellent signal handling to allow data to be passed and switched between ground and space.
Opportunity Ahead
We watch with anticipation as new technologies in the IoT stack converge with enterprise demand and the rollout of 5G and LEO satellite constellations.
Sectors that will see these technological changes first will be the automotive, medical, marine, freight networks and supply chains. It won't be long before vehicle fleets are monitored centrally using 5G networks and programmed to operate more efficiently. In addition, cars can become better connected to provide service information, entertainment and mapping for the driver and passengers.
We're already working with our customers to improve data connectivity. The benefit of this will be more efficient networks, increased data speeds and affordability of connections.
No-one quite knows what or when the next "killer app" will be for IoT; but consensus is growing that the era of IoT has arrived and satellite has a key role to play. There are lots of potential applications and a lot of work has already gone into ensuring the infrastructure is in place to facilitate the transmission of the huge quantities of data required and satellite is in a good position to deliver this.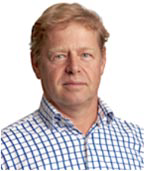 We're sure this will be the driver for innovation and evolution in space and on the ground. Perhaps this evolution will not be televised; but rather communicated in small packets via an invisible LEO network from one machine to another.
If you'd like to find out more about any of the topics covered in this article go to https://www.etlsystems.com/ or email Andrew Bond.
Author Andrew Bond is the Sales and Marketing Director for ETL Systems.
---