As a business consultant, I am in multiple conversations with senior level professionals on a daily basis. Some of my conversations are with the individuals doing the leading; other conversations are with professionals who are being led. I am frequently asked about how to spot leadership.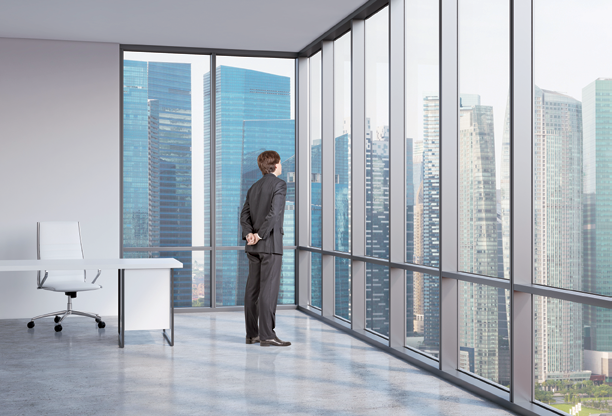 The success of business today requires a variety of talents. The one that matters the most is leadership. Books on leadership have been published for years, so this is not a new topic, by any means.
Is the definition of leadership changing like everything else in today's business world?
Jack Welch is regarded by many as a business leader icon. However, would it be considered great leadership today for a company to formally eliminate the weakest performing 20 percent of the employees each year? Wouldn't today's workers spend a lot of their time fearing the loss of their job instead of focusing on delivering the best effort they could for their employer?
Does the "fear motivator" deliver an employer the best results today? Wouldn't positive reinforcement and a structured, aligned bonus compensation plan serve both employee and employer with a higher degree of performance?
I was in a recent conversation with a senior executive whose team had won several major contracts from a competitor. The companies knew each other well and they had both fought hard for the business. During the transition to take over the contract, the new awardee realized there was a small part of the contract they needed outside resources to perform. The senior executive I was speaking with called his counterpart of the incumbent contract holder and said, "We can't complete this part, I'd like your help with it, would you like to keep it?" The surly reply was, "No, we don't want it, that's your problem."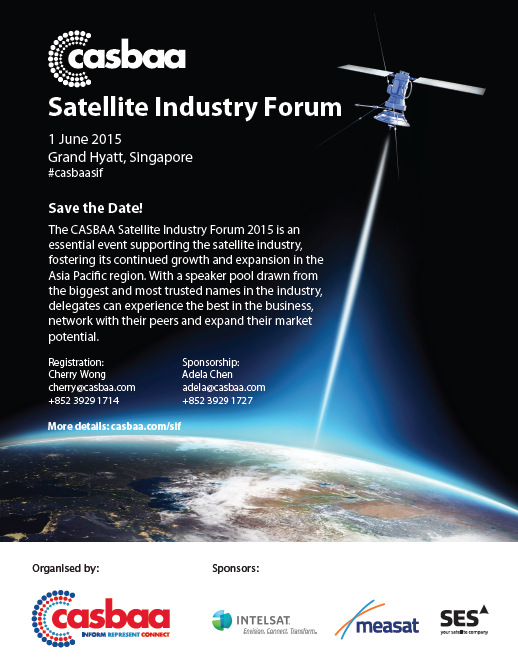 In a conversation with another senior executive who heard the story, his answer was, "If that call had come to me, I would have said, Hell yes! and then I would have instructed my employees to treat the customer with
the best care we could offer and overwhelm them, hoping they miss our services and we could win it back in the future."
Obviously, this serves as an example of the lack of leadership in the first conversation and as an example of leadership in the second.
Another of the senior executives I know calls himself out for mistakes he makes. While most traditional business books would not encourage senior executives to make mistakes in front of their team, the reality is that everyone in business gets it wrong sometimes.
However, this executive has used it to his company's advantage. Businesses are under pressures to always make the right decisions and a really bad decision can put a business in a hole. This executive has been able to foster a culture that says, "I make mistakes. Sometimes, I even laugh at the mistakes. They happen to me and it will happen to all of you in this company. So, do your job as best as you can. Don't anguish over always getting it right. You can be wrong. It happens. Learn from it and fix it." As a result of this example of leadership, his company is growing, his organization is aligned, his team is always trying to get better, and little to no time is wasted on being wrong.
Another example of leadership was during a conversation with a CEO who wanted my company to conduct a "Confidential Recruitment." Generally, a confidential recruitment occurs when the employer wants to hire a replacement before they dismiss the individual currently in that specific role.
I advised the CEO against taking the confidential recruitment path. Some of my points were...
• In reality, you can't keep the hiring process a secret and the incumbent will find out
• There is a great window of opportunity to demonstrate to your employees that you, the CEO, are listening to their concerns and making changes for the better. All the more reason to do it in the open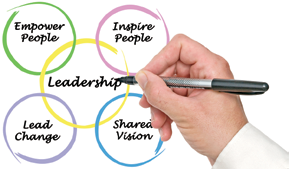 • Any candidate coming in will want to speak with current employees and walk around the facility. A candidate will not be able to freely do that with a confidential search and, therefore, the best talent may never make themselves available
The CEO accepted the advice and agreed. The significance is that no one has all the answers. Good leadership recognizes when there is a better idea than theirs and is able to implement the best idea, not just their ideas.
Is leadership recognized by what the leader actually does or it is recognized by what the leader is able to motivate the team to do?
Once a leader can influence the actions of others, the force multiplier has a significantly larger output than what that leader can deliver as an individual producer. Furthermore, by definition, to be a "Leader," doesn't it require that someone or some group is being led?
My litmus test for recognizing leadership is:
Look past the leader and look at the leader's team. The leader is responsible for every member of that team. The leader should be able to deliver a higher performance output from the team as a unit than from the output if the team members were measured on an individual bases. The leader should have a handle on what motivates each team member. The leader should be motivating each team member as both an individual and also as a team.
Now for the simple reveal: What really happens when the leader is away from the team? Is the team working harder in the leader's absence because they want to as a result of the leader's long distance influence. Or, are the team members catching their breath when the leader is absent and just "pushing paper"?
Think about the parameters of this and how much can be learned from a simple observation. As a leader, what is your team doing when you are not present?
Good hunting.

Boxwood is a management, consulting and recruiting firm with a presence in two regions—offices are located in the National Capital region and also in The Greater Tampa Bay Region in Florida.
As a dedicated, consulting resource to employers, Boxwood develops strategies for organizational growth through performance rewards, as well as the evaluation and acquisition of critical talent. Market sectors include: SATCOM, Government Contracting, Communications and Technology.
Bert Sadtler is an invited speaker to discuss the shift in the employer's performance-based compensation model as well as the shift in the changing paradigm toward acquiring critical senior level talent.
Bert can be reached at: BertSadtler@BoxwoodSearch.com. His infosite: www.BoxwoodSearch.com
---