---
Mission Microwave customers set another high standard for company performance in 2022.
Mission Growth
Supporting customers + employees
The year witnessed a continuation of the firm's growth in support of the leading SATCOM ground segment manufacturers as well as continued enthusiasm and endorsements from the end users of Mission Microwave products.
Even with the challenges of supply chain uncertainty and increasingly sophisticated customer requirements the company was able to close out the year with a record revenue and backlog as well as several long-term design wins that assure continued success.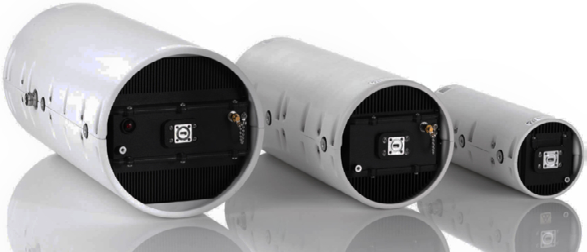 Mission Microwave offers X-, Ku-, and Ka-Band SSPAs
and BUCs
While the company continues to focus on our customers and their end users, 2022 saw several growth milestones for the Mission Microwave organization as the company matures and assumes a role as a top-tier supplier to aerospace, defense, and industrial customers.
Mission microwave's leadership team has made purposeful commitments to making certain the company respects and supports the efforts made by its employees on behalf of its customers.
In February of 2022, Mission Microwave was certified as a "Great Place to Work" and is taking an active role to make certain employees are able to have full, healthy and active lives while they work to support their families and our customers. The team at Mission Microwave supported several major customer milestones in 2022.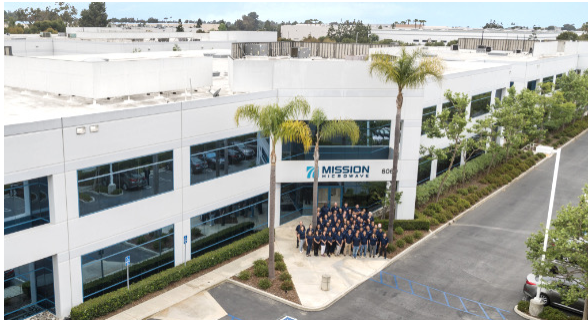 • 10,000th Solid State BUC shipment in Q1 2022
• Production volume shipments of 400 watt Ka-band SSPAs (drop in replacements for legacy 500 watt T W TAs)
• Major wins in support of In-Flight Connectivity (IFC) customers
• Ongoing support of Government programs and wide acceptance as a baseline offer in recent program of record RFPs for US DoD elements
• Multiple customer successes in terminal certifications for military and commercial applications.
2022 was another transformative year for Mission Microwave and a highly successful year for our customers.
The company's priorities of people, products, process and profitability enables Mission Microwave to stay focused on customer success in an extremely dynamic environment.
missionmicrowave.com
---
2022 marked a year of transformation for Momentus as the young, space infrastructure company focused on bringing their initial, in-space services to market.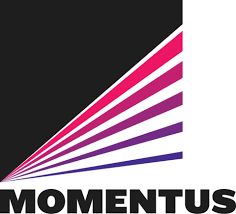 An In-Space Services Focus
Momentus communications team


The company reached baseline compliance with its National Security Agreement this spring and received all necessary licenses and regulatory approvals to fly to space.
Momentus' Vigoride Orbital Service Vehicle launched on its inaugural mission in May of 2022 and has since deployed eight, customer satellites, including seven from Vigoride and one from a third-party deployment system.
The payloads deployed during this mission included smallsats in support of Internet of Things (IoT) connectivity and science missions from leading universities.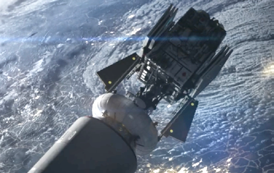 Momentus' second demonstration mission is targeted for launch in December of 2022.
The mission priorities include hosting a customer payload for Caltech, delivering a cubesat to orbit for Qosmosys, and testing Vigoride's performance in space, particularly as it relates to its Microwave Electrothermal Thruster (MET) propulsion that uses water as a propellant. The non-toxic water propellant enables simpler, safer and less expensive operations on Earth, and is more sustainable for use in-space transportation services.
Momentus signed key service agreements this year that included carrying two spacecraft for NASA's LLITED mission and the Triton-X smallsat platform for LuxSpace, both in 2023.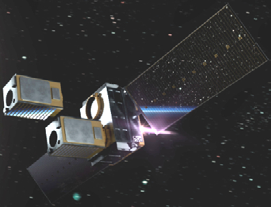 Momentus also signed a Memorandum of Understanding (MOU) with Sidus Space to explore launching their LizzieSat™ satellites using Momentus' Vigoride.
The MOU also seeks to foster collaboration between the two companies to use their joint capabilities to seek new opportunities to expand both firms' reach within the industry.
"Our vision is to provide the backbone infrastructure services that empower companies, organizations and explorers to optimize their use of space," said the company. "We're excited to see what missions become possible and what discoveries are made as we more reliably open access to space and provide the services and support needed to go beyond standard orbits."
momentus.space
---
As the curtain falls on another year, mu Space continues to scale its production and add to a growing catalog of products — apart from adding products, this year mu Space was able to continue raising funds for its Series C round and looks forward to years ahead.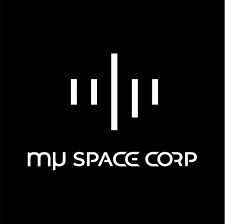 Speeding Company Growth
New products + new factories​


The growth of mu Space in its region has drawn a lot of attention from international media and investors, giving mu Space the chance to speed up the company's growth.
At the end of 2021, mu Space unveiled its satellite, the mu-B200, to the world. This year the manufacturing process has focused on satellite components, allowing mu Space to release various products during 2022. These products include an antenna, a battery pack, EPS, a reaction wheel, power system components, and the mu-B200 satellite itself.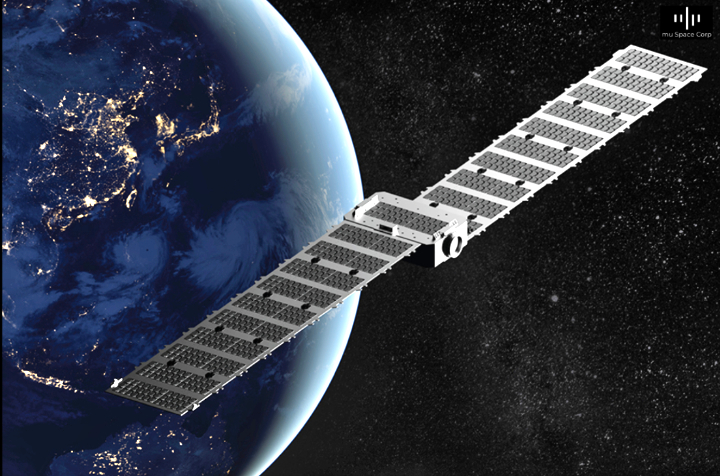 Artistic rendition of the mu-B200 satellite
on-orbit, courtesy of the company.
The power system products include a battery pack, a telecommunication pack and a portable battery pack. These products can be used on satellites and are part of mu Space's satellite project, the mu-B200.
mu Space continues to work with a vertical integration strategy with 70% of production occurring in-house and 30% outsourced to other facilities.
This process allows the company to follow thorough guidelines of quality control and efficiency. mu Space makes certain that every product that has the company's name attached to it is of the highest quality possible, with continuous testing occurring in every phase of production.
As mentioned above, product testing is of paramount concern for mu Space and team. The company tests all products at an internationally certified facility in Thailand known as GISTDA. This facility gives a full range of testing for all space components, therefore allowing mu Space to test all the products mentioned above at this facility itself.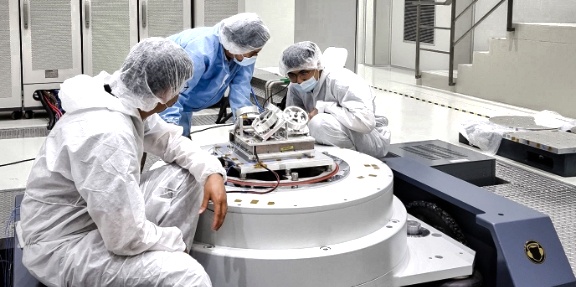 Satellite reaction wheel testing for mu Spaceat
GISTDA facilities.
One important test that is performed isnthe vibration test, as this test determines whether a structure sent to space will be able to withstand the vibrations caused by the launch.
mu Space's satellite and its components passed the test, with SSTL/Airbus certification and AS9100 D by GISTDA
Toward the end of 2021, mu Space opened the doors to its latest facility, Factory 2. The facility was built to scale-up production and to house an electronics and battery lab.
Satellite reaction wheel testing for mu Space at GISTDA facilities. mu Space engineers working on a satellite build, photo courtesy of the company.
As the catalog of products continues to grow, and with mu Space garnering newfound, international attention, the company plans to build another facility in the upcoming year to keep up with expansion plans.
The company also announced in a press conference earlier this year that they are looking to build a Space Supply Chain in the Southeast Asian region, with representatives of Airbus and GISTDA teaming up.
Additionally, the company also plans to open a new factory, Factory 3, for battery pack manufacturing. mu Space looks forward to continuing to provide the space industry and the firm's customers with high-quality products.
As 2022 ends, mu Space looks forward to 2023 and beyond as the company has set out plans that will raise the space economy in its region of concentration.
muspacecorp.com
---
The SATCOM space segment has continued to develop and grow at an incredible rate throughout 2022.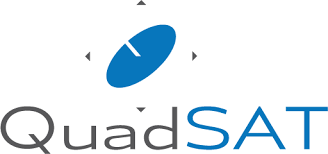 A Transformative Year
Scaling the technology
Joakim Espeland, Chief Executive Officer
Alongside massive expansion in Low Earth Orbit (LEO) satellites, QuadSAT and the industry is also witnessing a drive toward a multi-orbit and multi- frequency environment.
As the space segment increases in complexity, the need to ensure the ground segment is in a position to suppor t these changes is greater than ever before experienced. In a time of increased competition from the likes of 5G and IP, it is impor tant that networks operate at peak efficiency with no downtime.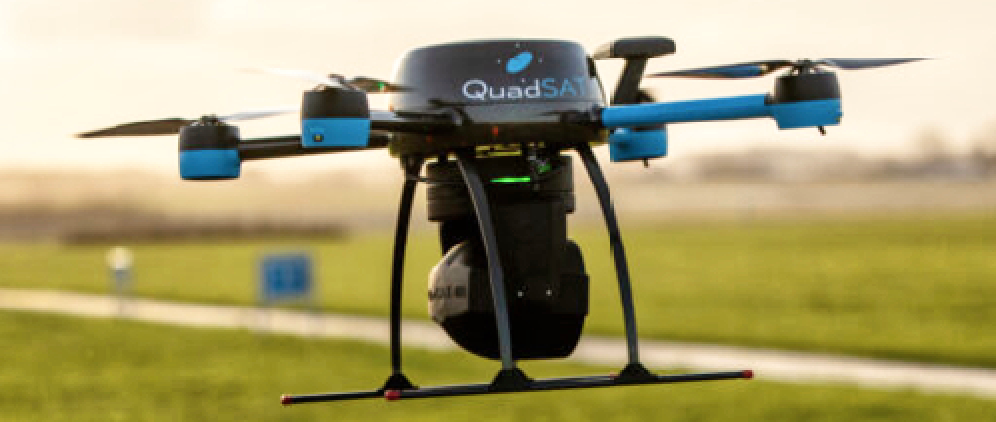 To accomplish that goal, the industry needs accurate, high-quality, cost- efficient and accessible antenna test and verification systems to be available.
We've really started to see the pace pick up at QuadSAT and it is fair to say that 2022 has been a transformational year for us.
The company is excited to now be at a stage where customers can be trained to use our technology by and for themselves.
We've been involved in a number of truly exciting missions — early in the year, we performed an antenna validation campaign as part of ongoing work with LEO satellite operator, OneWeb, as they rolled out their ground segment.
We also worked in tandem with teams from the European Space Agency's ESOC mission control center to complete a measurement campaign of large antennas at the Kiruna Earth Station.
Using the QuadSAT UAS, this was the first time a drone-based system had been used to measure a large, 15 meter antenna and to perform tracking tests with that antenna.
We were extremely proud that QuadSAT's system for antenna testing and calibration was shortlisted for a prestigious Technology of the Year Award. While we didn't win that award, it was still an honor to be shortlisted for such a recognition.
Another highlight of the year was being awarded additional funding (€500,000) by ESA under the agency's ARTES Core Competitiveness program.
That funding has enabled QuadSAT to develop and launch a productized version of its solution that can be operated directly by users, which will significantly help to scale the technology and make test and measurements of satellite antennas much more accessible to customers located anywhere in the world.
After the hiatus of the last few years, 2022 has seen the return of trade shows and conferences, and QuadSAT has been quite active in that arena.
We were pleased to have the opportunity to carry out a live demonstration of our drone-based technology at the Annual Symposium of Antenna Measurement Techniques Association (AMTA) in October in Denver, Colorado.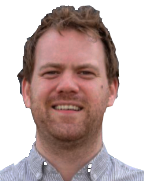 Joakim Espeland
That demo was highly successful and the interest that the presentation attracted highlighted the need for accurate and flexible test and verification equipment that is designed to meet current needs.
quadsat.com
Author Joakim Espeland is the CEO of QuadSAT and is an entrepreneur, electrical and mechanical engineer, a satellite field engineer and examiner. He developed QuadSAT from idea to start-up and leads the company's company's developments.
---
The National Satellite Test Facility (NSTF) is a new, built-for-purpose, testing facility currently under construction at the Science and Technology Facilities Council's (STFC) RAL Space, near Didcot in Oxfordshire, UK. Once fully online, this will be one of Europe's most advanced satellite facilities, giving UK companies world-class testing capabilities directly on their doorstep.

Time for Testing
Facilities for future growth
and development in the UK
Matt Fletcher, Head of Environmental Test
The NSTF came about as a result of a Facilities Gap Study run by the UK Space Agency in 2015, which polled the British space industry to find out what facilities were likely to be critical for their future development and growth.
The study found that what was needed most was a test facility, based in a single, central location, that was capable of testing large-scale satellites and offered companies an alternative to similar facilities in the USA and mainland Europe.
As an arms-length, Government body, STFC RAL Space was selected to host and run the new facility. While there are a number of large commercial companies in the UK that would have been capable of hosting such a site, the decision was that a quasi-government body status would allow us to act as an honest, independent broker of the facilities, in a way that traditional commercial outfits may find more challenging.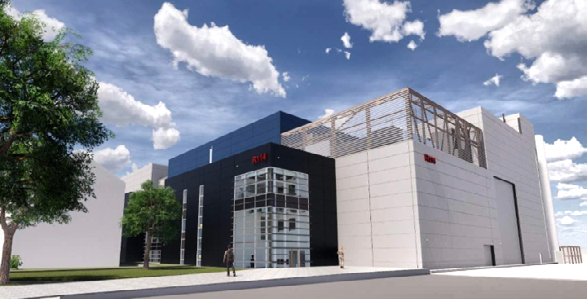 Artistic impression of the National Satellite Test Facility.
Credit: IBI Group.
This project has been hard work — something I believe everyone involved at RAL Space and our partners should be proud of — and we're incredibly pleased that we're due to start bringing the facilities on-line over the coming months, with the target of being fully operational by the spring of 2024.
The building itself features a standard suite of test facilities, all surrounding a cathedral-like central hall. The entire testing facility sits on a single level, making it easier and safer to move a satellite from one testing station to another. Satellites enter the facilities via the huge main doors, which are large enough to fit six, double decker buses through, stacked in two rows of three. These lead into the 2,500 square meter clean space — kept to an ISO Class 8 standard — that are maintained at the correct humidity, thanks to a system that produces more than 700kg of steam per hour.
The suite contains all of the tests required to ensure a customer's satellite will survive launch, including a large vibration table that is capable of producing 222kN of thrust as well as an audio test chamber that can generate noise so loud i would make even the loudest rock concerts sound like a whisper in comparison. At 146dB maximum volume, this chamber is louder than standing next to a jet engine, although thanks to the rooms 4m thick walls, such could not be heard from just outside the enclosure.
To replicate the extreme conditions satellites will find once they reach space, we have a towering, thermal vacuum chamber, capable of housing a craft that's 12m long, 7m wide and weighing 100 tons for months at a time. If we did try and get six double decker buses through the main doors, one of them could be parked in the test chamber, with room to spare.
The NSTF also features an electromagnetic compatibility and antenna measurement system — an impressive, cavernous room of 44,000 inwardly pointing spikes — that can have the oxygen levels dropped to the equivalent of 3000m altitude to stop it from catching fire under heavy testing, an issue that similar facilities have been plagued with in the past.
With the building largely complete, the facilities are now undergoing intensive and ever more complicated testing to ensure we can provide the highest possible quality data for customers.
Once fully operational, two satellites at a time can be accepted, with a full range of tests typically taking between six and nine months to complete.
This has been a long road to arrive where we are now — we're confident that the NSTF is the facility that the space industry critically needed, offering a purpose-built, one-stop shop for testing the next generation of spacefaring satellites.
The first customers will be welcomed during the coming year and RAL Space is playing its part in making the UK a highly attractive location wherein to build and test satellites.

Matt Fletcher
Author Matt Fletcher, the Head of Environmental Test at RAL Space, is responsible for all operational aspects that relate to the test facilities, current and future. He has been in this post since 2018, when the Environmental Test Division was formed, due to the increased facility operations in RAL Space and the addition of the National Satellite Test Facility.
Prior to this role, Matt was the Design Division Head at the ISIS Neutron and Muon Source facility run by STFC. He was responsible for the engineering design of the facility, from replacements through to new additions to the facility. He has a degree in engineering from Loughborough University.
---