With the highly anticipated Release 17 from 3GPP, Narrowband IoT (NB-IoT) is now on a fast track to become the first technology to bridge the worlds of telecom and SATCOM. However, will this limit standard 5G NTN services to be only IoT-related until we move on to future releases? Not likely, as recent development and analysis indicate that NB-IoT will also be capable of supporting other features — such as texting, voice communication and multicast firmware updates.
---

---
The satellite industry is moving from traditional user cases toward IoT-oriented solutions, and as thousands of new satellites are launched into space, this tendency will gain momentum.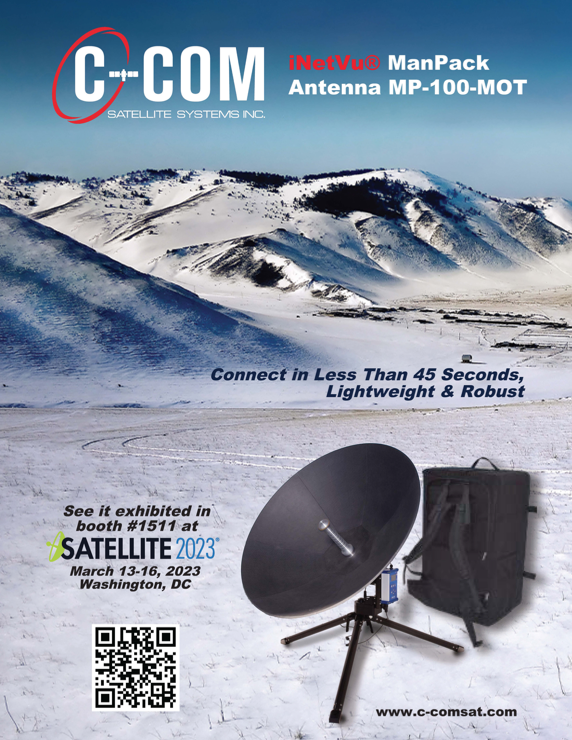 This next generation of satellite constellations based on 5G architecture will create solid growth in the satellite industry as well as play a new and vital role in the implementation of future 5G cellular networks.
These networks will effortlessly encompass hard-to-cover user locations such as airplanes, ocean-going ships, and long-distance train routes, in addition to remote, sparsely populated areas of the world where roll-out of terrestrial networks — until now — has been far too expensive for the given business cases.
As such, satellite technology is the most cost-effective extension of terrestrial networks, and the 3GPP organization is currently taking great strides towards a proper integration of satellite and terrestrial networks based on 5G standards.
NB-IoT Is Standard In 5G Satellite Technology
With the 3GPP release 17, in which NB-IoT connectivity will be expanded into space, mobile user cases oriented toward coverage of remote areas have become one of the main applications that can be deployed. Built on the 3GPP standards for 5G, NB-IoT is a secure, low power, wide-area data network technology that provides system and spectral efficiency and can support connected device battery life of up to ten years across many user cases.
Thoroughly integrating 5G NB IoT with the 3GPP standard is crucial, as this provides a guarantee that the technology will be available in any country, worldwide. In fact, NB-IoT (and LTE-M) are the only standards that 3GPP plans to support for LPWA (Low-Power Wide Area) user cases.
The power and flexibility of future NB-IoT networks will lead to the deployment of new, innovative solutions previously unsupportable —– and even unimagined. With that in mind, here are some of the NB-IoT user cases enabled by satellite technology.
Texting Anytime, Anywhere
For years, commercial satellite communication has primarily been limited to the support of emergency services in special scenarios. Previously, satellite communications required the use of expensive satellite phones; however, now, phone manufactures are teaming with the satellite industry to bring texting features via satellite connectivity directly to consumer smartphones.

The texting feature is currently being presented as a way to send emergency messages, for example when hiking in mountain areas, sailing offshore or in case of accidents in other remote areas.
"Texting using NB-IoT technology is still at an early stage, but over time, more and more operators will be supporting it, and with the recent announcements from some of the big communication companies, we will begin to see many new uses based on this texting feature", said Thorleif Astrup Hallund, Senior Business Development Manager at GateHouse Satcom.
Push-To-Talk Emergency + Mission-Critical Communication
Another simple and effective way to communicate when every second counts is the emergency, push-to-talk feature that satellite-based NB-IoT also offers. In situations where a terrestrial network is out of reach, this feature enables people to take turns in conversations via different devices — even ordinary smartphone via satellite in remote areas.
Historically, push-to-talk has often been the norm in fields such as public safety, security, construction, transportation, and manufacturing. It is a popular technology because it is easy to activate, allowing the operator to focus on the job at hand.
There is a massive requirement for digitization which promises to revolutionize a wide range of uses in rural, remote, or inaccessible areas. Whether it's an emergency, mission-critical situation or simple sensor surveillance, NB-IoT makes it possible to establish automatic or manual push-to-talk communication channels creating new user experiences.
Multicast Firmware Updates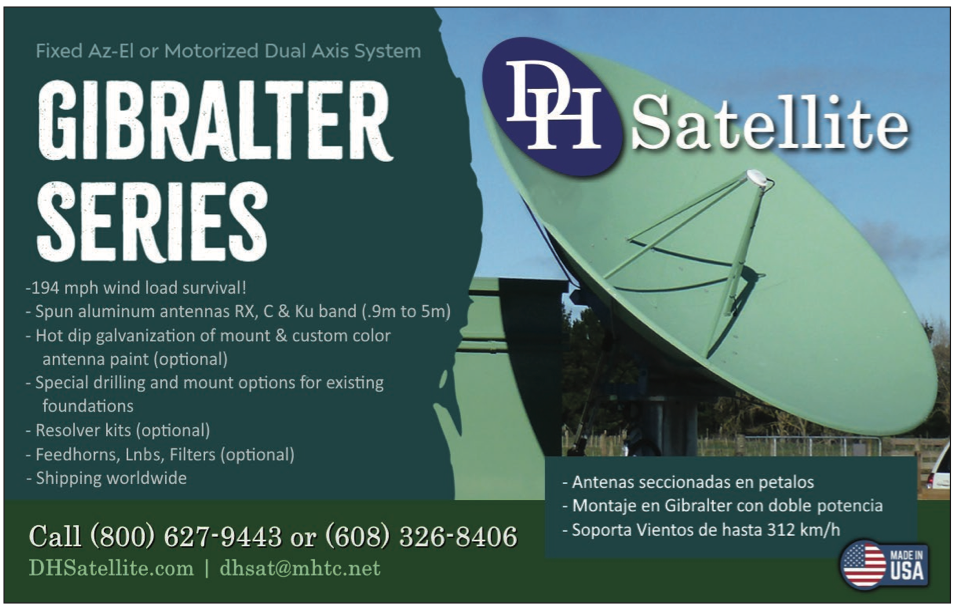 Software updates have become a key part of our connected day-to-day lives. It usually requires no more than a touch of a button to keep apps on our smartphones up to date. But in other cases, updating is not that simple.
Modern cars are increasingly evolving into smartphones on wheels, and they consist of a multitude of components that sometimes require software updates, which is a very time- consuming task if carried out manually at workshops using data cables.
Not only is this a costly affair for the manufacturer, it's also time consuming and frustrating for car owners. And this problem stretches far beyond the car industry. Just think of all
the offshore wind farms in remote areas at sea. Manual updates would be most inefficient in these scenarios. A far easier alternative is wirelessly transmitted firmware updates via NB-IoT.
Gatehouse Satcom... Moving Toward Better Connectivity
Three years ago, GateHouse Satcom started building a communication protocol — waveform — for satellite-based, 5G connectivity by developing network and terminal components. Furthermore, GateHouse successfully onboarded Sateliot as the first customer — a Spanish start-up satellite operator offering NB-IoT services in space using 5G standards.
We now have Proof of Concept, design simulations and documentation that the protocol works on a theoretical level. This will be followed up with demonstrations on-orbit in 2023 to ensure that the technology also works in real life.
Satellite operators are currently showing interest in joining the "5G in space"-evolution to tap into new growth opportunities and improve their services and business models. All are attracted by a shared conclusion: Future connectivity is about to change.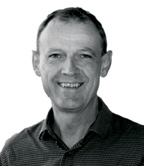 Svend Holme Soerensen holds a master's degree in electrical engineering from Aalborg University, and currently he is Product Director at Danish GateHouse SatCom. In this position he is responsible for a product portfolio consisting of several satcom waveforms, including 3GPP standardized 5G protocol implementations for non-terrestrial network communication. Mr. Soerensen has been passionately engaged in telecommunication and data networks for his entire career of more than 35 years, previously working for companies like Motorola Siemens and Bosch in management of 2G, 3G and 4G cell phone development. For further inquiries:
LinkedIn: www.linkedin.com/in/svend-holme-s%C3%B8rensen-74b3881/
gatehousesatcom.com
---