Welcome to SatMagazine's annual YEAR IN REVIEW issue. Dozens of leading companies have offered their insights and an examination of their experiences regarding their operations during 2012… offered in alphabetical order, these major representatives of the SATCOM and related industries look forward to the coming year despite global economies that are, generally speaking, somewhat lethargic. We can report that the SATCOM industry, as a whole, appears to be solid and experiencing growth. There have been, and will be, mergers and acquisitions as well as transition of personnel and projects in a variety of companies around the globe.

Company executives were asked by SatMagazine about their 2012 successes, the challenges they faced and overcame, and their look into the future. Some companies decided to follow a Q&A format, while others preferred a narrative style. In either instance, we hope the readers of SatMagazine find the following Roundtable to be of interest and, most importantly, an inspiration realizing that the SATCOM and related industries face a bright future. All our best… the editors.
* * * * * * * * *
Analytical Graphics, Inc. (AGI)

by Frank Linsalata, Chief Operating Officer
What successes did the Company enjoy over the past year?
2012 is shaping up to be an exciting year for AGI. We've seen sales growth in our commercial product, our technology is being used operationally in the Space Data Center and we recently released STK 10, which we believe will make a dramatic impact on the community.
We've seen a particular surge within the international marketplace and the DoD community. These groups are really trying to do more without more (money), and that is AGI's sweet-spot. Why build capability from scratch when our product, out of the box, meets 80 percent or more of their requirements? With the economy, we are seeing that trend grow, and we look forward to helping out even more in 2013. To meet our international growth, we have sent a larger team of engineers to live overseas, particularly in Singapore, and they are complemented by a reseller network supporting our customers in Europe and Asia.
We are proud of our participation in the Space Data Association's Space Data Center (SDC), a space situational awareness system designed and operated by AGI. The SDC's current 17 member organizations provide owner-operator data to enhance the safety and integrity of space and the RF spectrum. The SDC reached full operational capability in September 2011, and now provides conjunction assessment processing for 65 percent of all operational satellites in geosynchronous Earth orbit. Recently, NASA and NOAA signed on to use the services.
Our current big news is the release of Systems Tool Kit (STK) 10 in November. This release has been years in the making, and when you see the final product, you'll understand why. First, we now include our 3D environment in our free offering. We believe that giving the marketplace access to a free virtual globe that incorporates time and dynamic motion as its foundation—leap second and all—to operate in simulated historical time, simulated future time or in real time is incredibly valuable. If you're analyzing a fixed location on the ground, time isn't so critical. But if something is moving, you need to manage time correctly so you have a basis for your coordinate system. As AGI came from space, this is at the core of the software. This fidelity is now available to all systems—ground-, air- and space-based. This new "systems"-oriented approach is why we changed our product name with the new release from "Satellite Tool Kit" to "Systems Tool Kit."
Beyond the free product, we've repackaged our advanced modules and have added new ones specifically designed to address our shift to Systems Tool Kit and a broader market. We have incorporated new products that address the marketplace's conversion toward software tools for enterprise interoperability and web-based clients.
For example, AGI's cloud-based server, the STK Data Federate, is hosted as a service to users. You can search and retrieve standard STK objects such as satellites, facilities and aircraft, and download scenarios of standard space systems that are ready to be customized for your particular analysis. Another example is STK Server, which provides a scalable architecture for distributing user-defined analytic services over the web, or an enterprise network, to support desktop and browser applications. And, to complete the picture, we also have released Cesium, a zero footprint web-based visualization client that will tie into our web services and STK collaboration efforts.
What challenges did AGI need to overcome over the past year, and what challenges will the satellite industry, and specifically your market segment, face over the next few months?
Our challenge has been the same since we were founded in 1989. We bring a "disruptive product" into a marketplace conditioned to "build it" instead of "buy it." Our solution is less expensive and ready now. With smaller aerospace and defense budgets, you would expect our sales to have grown much more than they have. So while mandates to look at COTS products are out there, the trend we are seeing is that A&D isn't buying much of anything. We think this will change soon.
Systems are becoming more complex, and the trend (at least in the software/tech industries) is toward technologies that leverage open source, web services and the cloud. As I mentioned, we've made and will continue to make strides to deliver our technology the way the industry needs it.
Finally, the industry has been talking for years about the engineering talent drain. While this is always a concern, our workplace helps us out.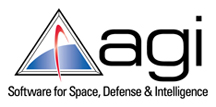 In March 2012, AGI CEO Paul Graziani took top honors in the Workforce category of Aviation Week & Space Technology's Laureate Awards. This recognition of AGI's innovative workplace, and our consistent outreach to tomorrow's engineers via STEM-focused activities, helps us retain and attract an unbelievable talent pool in a field that is otherwise being depleted.
What upcoming projects are in the works and what may we expect to see from AGI over the next three to four quarters?
In addition to adapting our technology even further to leverage the cloud, server-based implementations and thin web-based clients, we are focusing on solution sales efforts to big programs. When we look at the market, we are underutilized. But those who use us get it. They realize the difference we bring to their missions' fidelity, efficiency and speed. And at how much less cost. We want entire organizations and/or programs to standardize on our software, and we realize for those willing to make that investment, we have to step in and provide the complete package.
* * * * * * * * *
Asia Broadcast Satellite (ABS)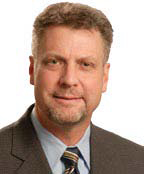 by Scott Sprague, Chief Operating Officer
What successes did ABS enjoy over the past year?
Since ABS's inception in 2006, ABS has become one of the fastest growing satellite operators in the world averaging over 30 percent of year-on-year growth. ABS has four satellites in orbit serving customers from Asia to Africa from three premium locations at 3 degrees West, 75 degrees East and 116 degrees East. The fifth satellite,
ABS-2
is scheduled for launch in 2013.
To keep the momentum, ABS has taken a strategic move to solidify its global expansion plan with the procurement of two
Boeing
702SP
satellites, planned for launch in 2015 for the
3 degrees West
and
75 degrees East
locations respectively. These additional assets have transformed the company from a regional into a global satellite operator by expanding its current fleet to serve the Atlantic, Pacific and the Indian Ocean regions.
The
Export-Import Bank of the United States
(
Ex-Im Bank
) has authorised two separate transactions for a total of USD461 million to finance ABS expansion. The funds will finance the purchase of the ABS-2 satellite from
Space Systems/Loral
, and the purchase and launch of two Boeing satellites on
SpaceX
launches.
We have also completed a major investment in upgrading our global operations including ground infrastructure and playout facilities across our teleports. This expansion of our global facilities will enable us to offer a richer portfolio of services to ensure best-value solutions for our customers as well as applications on a global basis.
Tom Choi
, CEO of ABS, was awarded
Satellite Executive of the Year 2012
by
Asia-Pacific Satellite Communications Council
(
APSCC
). Tom was recognised for his outstanding leadership to the satellite communications industry. The accolade was received at the annual APSCC Satellite and Exhibition event in Seoul, September 2012.
What challenges did ABS need to overcome over the past year, and what challenges will the satellite industry—and specifically your market segment—face over the next few months?
In the past year, ABS has also spent a lot of effort in overcoming challenges from submarine cable networks, especially in the African region. Upgrading our teleport facilities in Bahrain, Nairobi and Tel Aviv has enhanced our ability to offer premium Africa services and coverage. We can provide reliable and valued solutions for our clients through premium bandwidth and tailored services.
ABS-3 at
3 degrees West
—an inclined orbit satellite over the Middle East and Africa—offers an affordable Internet solution via satellite on C-band (OCB). As part of this service we are also providing tracking antennas as part of the bundle solution and 24/7 customer support from our teleport facilities.
Certain markets are more competitive than others—for instance, southeast Asia as compared to Russia. We continue to face competition from terrestrial and satellite infrastructure. However, our diverse customer base and expanding fleet of global assets allows us to grow our business at an industry leading pace.
What upcoming projects are in the works and what may we expect to see from ABS over the next three to four quarters?

ABS-2
We are very excited about the upcoming launch of our fifth satellite, ABS-2, during the second half of 2013. It will be one of the most powerful commercial satellites in the Eastern Hemisphere. ABS-2 will have more than 12kW of payload power and will be fitted with as many as 89 active C-, Ku-, and Ka-band transponders, with 10 high-powered beams. The satellite will provide optimized direct TV broadcast, telecommunications and data transmission services to support Asia Pacific, Africa, the Middle East, Eastern Europe and the CIS regions.
ABS-3A + ABS-2A
The technology-rich small platform satellites are the next generation satellites with the all-electric propulsion system. The Boeing 702SP is designed to be flexible and affordable, with next-generation technology and avionics designed to enhance performance, simplify operations and streamline access to critical data. Each satellite will weigh only 1,800 kilograms and will have more payload capability at a lower cost orbit.
These two Boeing 702SP satellites are the next generation satellites with all-electric propulsion system. The 702SP is designed to be flexible and affordable, with next-generation technology that enables increased performance and more payload capability at a lower cost orbit.
ABS-3A has completed its preliminary design review, continues to track on plan, and will be launched on a Falcon-9 vehicle. It will allow the extension of ABS' C- and Ku-band services into the Atlantic Ocean region for our existing customers, diversifying our market base for our future growth.
The second satellite ABS-2A is currently in its final stage of design and will start construction shortly.
Over the coming months, we are working to secure pre-commitments for the expansion slots for the new satellites. We are also considering making further investments into additional satellites over the next few years to continue our global expansion, increasing our global coverage and gaining access into new markets.
* * * * * * * * *
AsiaSat
William Wade, President and CEO
What successes did AsiaSat enjoy over the past year?
At the start of 2012, we successfully completed the in-orbit testing of our new satellite
AsiaSat 7
. AsiaSat 7 is a replacement satellite launched well ahead of the date on which it is needed to replace
AsiaSat 3S
at the orbital location of 105.5 degrees East. This initiative not only ensures our ability to continue to provide uninterrupted service to our existing customers upon the retirement of AsiaSat 3S in 2014, but also provides us the flexibility to explore near-term growth opportunities and to develop new markets before this new satellite eventually replaces AsiaSat 3S.
We also made encouraging progress in the construction of our new satellite projects
AsiaSat 6
and
AsiaSat 8
. Early this year, we secured launch service contracts for both satellites and we are pleased that over the past months, the construction of these new satellites is moving according to plan.
While we are working to continue to grow our satellite fleet, we have also successfully enhanced our ground infrastructure following the completion of our
Tai Po Earth Station
expansion in the first half of 2012.
In addition to housing our satellite control facilities for the
Tracking, Telemetry and Control
(
TT&C
) of our satellite fleet we provide customer service and SNG occasional use services. Additionally, the Tai Po Earth Station also houses the facilities that serve as the 24/7 broadcast and operations centre for customers such as
FIC
,
SpeedCast
and
DishHD
, while also hosting equipment for many of our customers' services. The expansion has added more space for infrastructure and equipment, thus enabling us to further strengthen our capability to serve a more diverse customer base with a comprehensive range of teleport services including playout, MCPC platforms, uplinking, fibre connectivity, disaster recovery facilities and backup.
What challenges did AsiaSat need to overcome this past year, and what challenges will the satellite industry—and specifically your market segment—face over the next few months?
Despite capacity shortage in certain Asian markets, pricing pressure continues to exist across most markets and sectors. On the other hand, we see strong momentum for increasing capacity supply, in particular Ku-band, over the next two to three years driven by the aggressive plans of many operators to expand their fleet, through satellite collocation, or the use of unexploited frequency bands. We expect competition will escalate when these new satellites are in place.
The advances in compression and transmission technologies that allow the use of higher modulation and more sophisticated coding in broadcast and telecommunications networks have driven industry growth but, at the same time, added challenges to our sales and marketing efforts. These new technologies enable the delivery at as low as 2Mbps per SD channel, and as a result, this requires us to double our efforts to fill up our inventory.
In addition, the advent of new distribution platforms such as
OTT
,
Digital Cable
,
DTT
, and the growing availability of fibre optic in more and more developing countries are also challenging conventional satellite distribution markets such as
DTH
and C-band content distribution. Coupled with the impact of the adverse economic conditions in the United States and Europe on Asian economies, we expect market conditions to become increasingly more competitive.
What upcoming projects are in the works and what may we expect to see from AsiaSat over the next three to four quarters?
Our next exciting projects definitely include our two new satellites
AsiaSat 6
and
AsiaSat 8
, currently under construction at our satellite manufacturer
Space Systems/Loral
.
AsiaSat 6 will have 28 high-powered C-band transponders offering an Asia-Pacific-wide beam at the orbital location of 120 degrees East. This new satellite will bring additional high-quality capacity and powerful beam coverage for a broad range of broadcasting and telecommunications services.
AsiaSat 8 will carry 24 Ku-band transponders and a Ka–beam. Its high-powered beams are specially designed for DTH television, private networks and data distribution services in the high growth markets of South Asia, East Asia and the Middle East. AsiaSat 8 will be co-located with
AsiaSat
5
at
100.5 degrees East
, a popular orbital slot for Middle Eastern, European, Asian and international programme distribution in the Asia Pacific. The additional Ku-band capacity on AsiaSat 8 at 100.5 degrees East will boost our ability to further develop the slot for DTH, data broadcasting and mobile backhaul services in various Asian markets.
With its ability to provide exceptional power and additional beam coverage with inter-beam switching capability, AsiaSat 8 will become the most powerful member of the AsiaSat fleet, with a payload power of about 8,500 watts. While building our new satellites to meet the growing demand for quality transponder capacity in the region, and to support future business growth, we will continue our efforts in delivering quality and professional services to the broadcast and telecom industries through our fleet of four in-orbit satellites.
* * * * * * * * *
Astrium Services
by Erik Ceuppens, Chief Executive Officer
More Than Lively
Always a market in constant transformation, 2012 was a particularly eventful year for the satellite industry. The global financial downturn combined with evolutions in technology as well as industry consolidation all had their part to play in the developments we witnessed, and contributed to, throughout the year.
As a leading player within this industry,
Astrium Services
was at the heart of these evolutions. Our primary focus continues to be on the
maritime market
which, despite a morose economic climate, has shown encouraging signs of growth. The past couple of years have been tough in shipping, with low freight rates putting pressure on players across the board. Despite this, we've seen a steady number of new vessels leave global shipyards, and maritime companies making a priority of installing the right satellite communications systems to ensure operational efficiency.
At Astrium Services we have extensive experience providing these systems to our shipping customers, and, over the past 12 months (and before), have witnessed an evolution in their requirements that can be summed up in four main areas: essentially an increasing need for 1)
long-term stability from partners and providers
, 2)
for innovative products and services to meet business and human resources requirements
, 3)
greater flexibility from providers in the context of a complex shipping market,
and last, but not least, 4)
greater bandwidth requirements to quench the ever-growing thirst for data on board ship.

Anticipatory Strategies
If we look at the major developments driven by Astrium Services this year, we can clearly identify a strategy geared to anticipating these evolutions and strengthening our market position to best serve their needs. Astrium Services itself is a leading provider of fully managed satellite services, born from the acquisition of
Vizada
and
Marlink
by the
EADS
group in 2011. The acquisition was finalized in Q3 2012, as was the transition of Vizada and Marlink into the new
Astrium Services
division.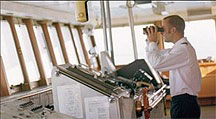 This major evolution will enable our partners and customers to benefit from the most complete range of satellite services on the market: a service portfolio covering the full range of systems (L-, C-, Ku-, to Ka-band) and a scope of solutions from airtime and hardware sales to fully managed and outsourced solutions. Following the acquisition, Astrium Services now has an enhanced network infrastructure, as well as the strategic and financial backing of EADS, the global leader in aerospace, defense and related services, to continuously develop new innovations and opportunities. The acquisition was also a key milestone EADS'
2020 Vision Strategy
.
The significant size and scale of the EADS group and its resources will enable the new Astrium Services to continue its technology-agnostic approach, with a sales strategy dedicated to providing shipping companies with an extensive choice of satellite systems, both through indirect and direct channels. Today's companies have eclectic requirements and the best providers have understood the level of flexibility necessary to cater for these when it comes to coverage zones, terminal sizes, pricing, and data rates.
On the subject of data, shipping companies' ever-increasing broadband requirements are a key factor in the satellite sector today. In a tough financial context, investment in high-speed systems such as VSAT is often made for corporate or business purposes only, although we are increasingly seeing crew benefit from additional lines put in place for private communications (web browsing, chat,
Facebook
,
Skype
, etc.)
Better Broadband
Astrium Services has been at the forefront of a number of significant industry changes linked to broadband satellite. The year 2012 saw the company launch
Pharostar
™, the new addition to its maritime VSAT portfolio. This latest innovation was developed with a view to making maritime VSAT easier to install and more accessible to a wider range of vessels including medium-sized transportation, fishing and leisure boats. With data rates up to 1.5Mbps, Pharostar is based on data allowances to compliment the traditional throughput-based VSAT offering.
An important development in late October saw the Pharostar coverage zone significantly extended over the
Indian Ocean Region
(
IOR
), with a further expansion due over the southern part of the Atlantic Ocean by the end of the year. Customers currently using all Astrium Services' VSAT systems will automatically receive coverage in the new areas.
For shipping companies wishing to benefit from the choice of a
mobile satellite services
(
MSS
) terminal on board in addition to VSAT, the
Vizada XChange
platform enables ship administrators to select the type of connectivity required at any one time (VSAT/MSS), configure access for crew and management staff, as well as re-bill and split costs. Vizada XChange is essentially a wall- or rack-mounted unit which is installed on the vessel, and also comes with a user-friendly web portal. The latter is accessible from shore as well as on the ship and makes it easy to customize settings according to the shipping company's needs.

Role-Playing
In many ways, Vizada XChange perfectly sums up the direction the satellite industry is moving in right now. It is an innovative solution which significantly simplifies the management of communications systems for ship managers, while providing easy access to multiple satellite systems.
Over the next six months we expect the market to continue heading this way, with consolidated players such as Astrium Services harnessing technological advances and the launch of new satellite systems to provide the most innovative and varied services to shipping company customers.
Have a great 2013.